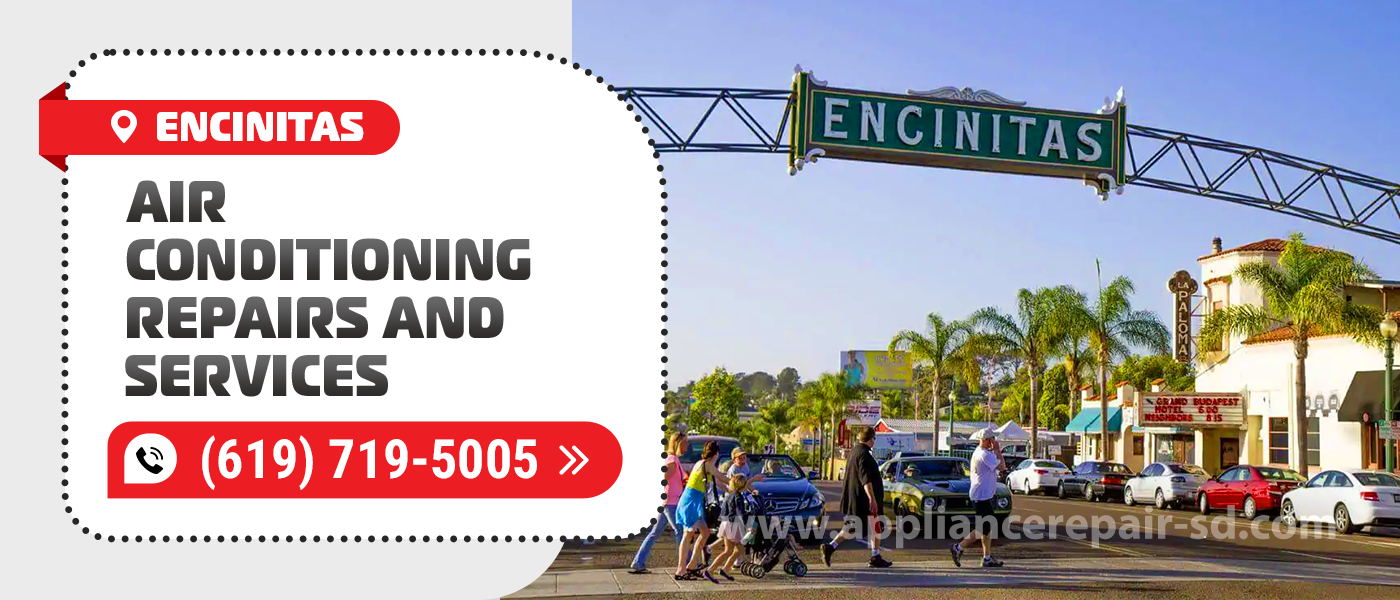 Air Conditioning Repair in Encinitas
Have you got used to the loud humming of your AC? Many people do not know that it is not normal and means that something is wrong. Appliance Service Center specializes in the most effective maintenance and fixing services since 2001. We help you avoid and eliminate any issues with your conditioner in the quickest way. Our team conducts all types of Air Conditioning Repair in Encinitas, CA of top quality and at the fairest price.
For fixing all electronics, it is important that the specialist has the decent qualification and special equipment. Our team has the best in both of them. We have regular training and licensing for our technicians. Their skills and knowledge are outstanding, which lets them provide the most effective Encinitas Air Conditioning Repair in any situation. Our technicians easily cope with the latest and luxury units too. We reanimate and serve effectively commercial and household conditioners of all types, brands, and models.
We provide a 90-day guarantee for our labor and a 1-year one for the details we use. Our team uses perfectly fitting spare parts for every single appliance. Thus, we are always sure of the highest quality of our Air Conditioning Repair in Encinitas, CA. With top-rank professional tools and materials, we conduct all procedures neatly and precisely. Our clients do not face any tottering, squeaking, or other unpleasant situations, as we are responsible for our actions.
In over 20 years of working with various conditioners, we have resolved multiple troubles of different complexity. There are no such issues that are too complicated for our technicians. Here is the list of the most common malfunctions you can face with your unit.
The filters, condenser pump reservoirs, drainpipes, evaporators, or coils are obstructed and require cleaning.

There is no airflow from the registers, or it is too weak.

The appliance does not affect the temperature in the room.

It is cooling or heating insufficiently, unevenly, or too slowly.

The fan in the outdoor unit is not turning as it is broken or clogged.

The controllers, wires, isolation, plug, registers, belts, bearings, fan blades, baffles, thermostat batteries, safety switches, duct, contactors, registers, or other parts are worn off or spoiled.

The indicator is flickering or not shining.

The unit does not react to the remote control, you cannot change any settings, or the screen shows an error/is blank/not glowing.

The refrigerating liquid is leaking or requires refilling.

Water drops are condensing under the unit or are dripping inside the room.

The control module, thermostat, power switch, start capacitor, relay switch, thermometer, condenser, compressor, blown fuse, condensate pump, fan, or motor failed.

The AC produces an electrical, burning, or filthy smell.

You cannot turn the unit on or off.

It shuts off itself, goes on and off repeatedly, or runs non-stop.

The appliance is vibrating, hooting, buzzing, squealing, popping, pinging, squeaking, rattling, grinding, or making other weird noises.
If any of those problems look familiar to you, means your conditioner requires professional assistance. You can anytime contact us and get a free consultation and remote diagnostic. They are a quick way to clarify the condition of your appliance. We offer the most effective Encinitas Air Conditioning Repairs in any situation. And if it happens that the work is not cost-effective or advisable, we honestly recommend you a replacement. For the smallest issues, we gladly provide phone instructions. But those are rare cases, and mostly the needed solution is the arrival of our technician.
For that, you can pick any suitable moment. As we are available round the clock, you can request an urgent Air Conditioning Repair in Encinitas, CA too. It means that the specialist leaves the office within 15 minutes and rushes to your address. It includes days off and after hours as well. And for regular orders, we still prefer not to waste time. We complete an absolute majority of tasks the same day we get your application. With us, you forget what a long expectation is!
A high speed does not mean a high price in our case. We set the most reasonable rates and clearly report what they consist of. Thus, you always know what you pay for and can be sure of our honesty. We adjust to any budget and offer the most affordable Encinitas Air Conditioning Repair. Additionally, we have some special deals with even more pleasant prices. They are $25 off for booking online, $30 off for seniors and veterans, and 15% off for returning clients.
As we provide all those favorable conditions, our company successfully withstands competition with other service centers. We have gained the trust of thousands of clients, as they are fully satisfied with all aspects of our work. They recommend our Air Conditioning Repair in Encinitas, CA to other people and post their opinion on the net. You can see a huge number of 5-star reviews on our Google page. 
If you need the most cost-effective, quick, and high-quality Encinitas Air Conditioner Repair and Service too, apply to us! Appliance Service Center has the most responsible, proficient, and friendliest staff. Thus, we necessarily find the best way to assist you. We adjust to any requirements of our clients and resolve any issues in the most stressless way. All you need to do is to call us or place an order on our webpage.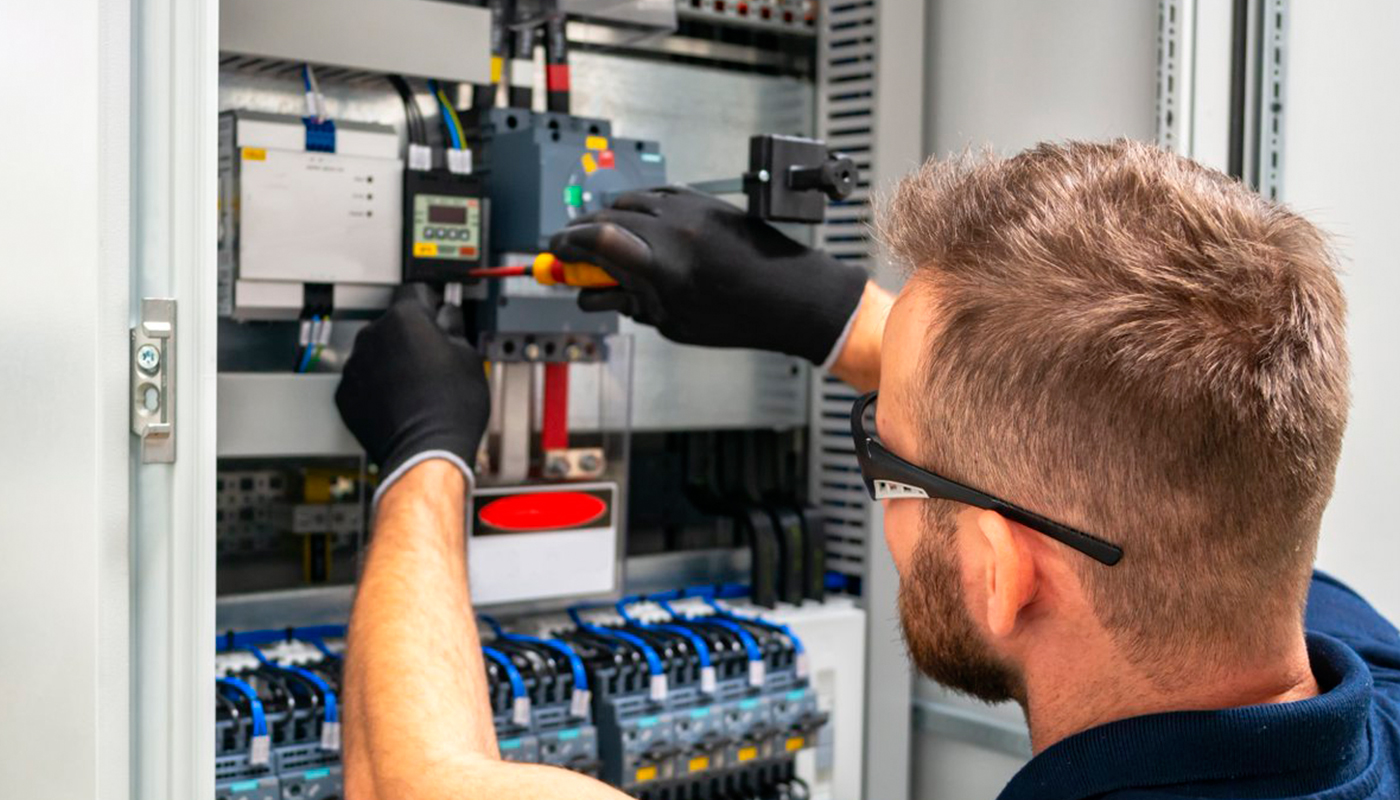 We use only professional equipment and tools, original spare parts, and high-quality consumables. Our technicians have 20 years of experience working with all types of household appliances from well-known brands. Specialists constantly improve their skills to provide you with high-quality services.
Frequently Asked Questions
Do you have any questions you would like to ask us? We recommend reading the answers to the most frequently asked questions first. If you don't find the information you need here, give us a call.