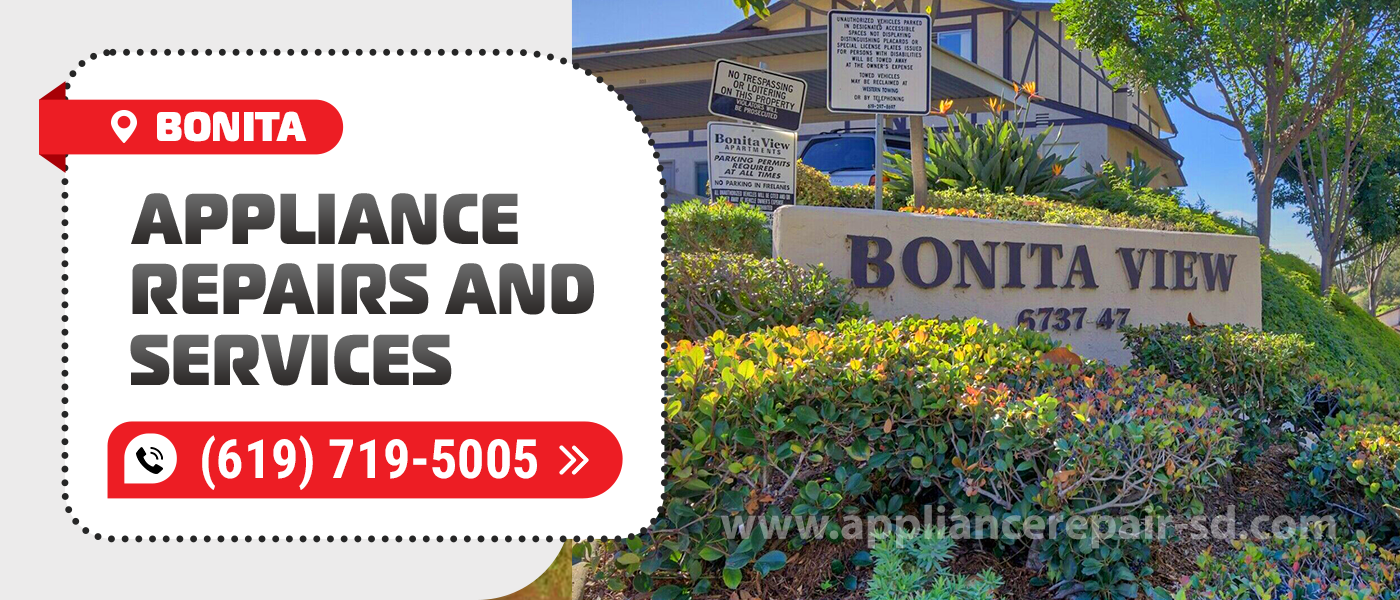 If your equipment is out of order, you can fix the problem quickly. Seek help from professionals. We recommend contacting the Appliance Service Center. Appliance Repair in Bonita, CA is carried out by certified professionals with over 20 years of experience. Our company began to provide services to customers in 2001. If you give preference to us, you will receive a guaranteed high-quality repair carried out in a short time.
If you want to order Appliance Repair in Bonita, CA, you need to call us and tell us about your problem. The manager of our company will conduct a consultation for you. If something not complicated happened, the specialist will tell you how to solve the problem yourself. If there is a breakdown, the expert will send a technician to your address.
Our specialists do their best to carry out Bonita Appliance Repair and Service as efficiently as possible. For example, technicians attend refresher courses every six months. We are talking about trainings that are held at the factories of manufacturers. Experts work on the latest equipment. They study the technical aspects. Thanks to this, our technicians can effectively repair even the most modern appliances.
You can order Bonita Appliance Repair if you own commercial or residential appliances. Our specialists restore refrigerators, freezers, air conditioners and heating. Experts know how to work with dishwashers, washing machines, ovens, ranges, wine coolers and so on. Specialists repair equipment of any year of production. The technical features of the equipment also don't matter.
Specialists carry out repairs of any complexity. You can order Appliance Repair in Bonita, CA even if you have very large and state of the art equipment. If necessary, we will send 2-3 technicians to you to solve your problem as quickly as possible.
If the repair will cost more than the appliance itself, the expert will inform you about it. In this case, the specialist will give you advice regarding the purchase of new equipment. You can ask our technician to uninstall the old appliance and install the new one you have just bought.
About warranty and discounts
Each client who turns to us for help receives a 90-day warranty. Within three months you can count on our full support. In case of a problem, just give us a call. Our technician will come to you again and fix the problem.
If our technician installs a new part in your equipment, you will receive an additional guarantee of quality. This is a 12-month warranty for new spare part. We have full confidence in the parts we use. Appliance Repair in Bonita, CA is carried out using only original parts with quality certificates.
If you have used our services before, you will receive a 15% discount. This offer is permanent. Even if you contacted us for help 5-10 years ago, you would receive this bonus. In addition, we provide a $25 discount to customers who order Bonita Appliance Repair and Service online. Seniors and veterans enjoy a special offer: $30 off.
We recommend reading reviews about our company on the Internet. You can visit Google and Yelp. You will be convinced that we carry out repairs really quickly and professionally. If you have any questions, you can ask us by phone. The manager of our company is ready to conduct a personal consultation on any day.
How to order a repair
To order Bonita Appliance Repair and Service, call us. Use the phone number listed on the site. Our specialist will listen to you, consult and, if necessary, send a technician to you. In addition, you can fill out the feedback form on the site. In this case, the Appliance Service Center manager will call you back after 1-3 minutes. You will need to briefly describe the breakdown that occurred. Also, the specialist will ask you to choose the time when the technician will need to come to you.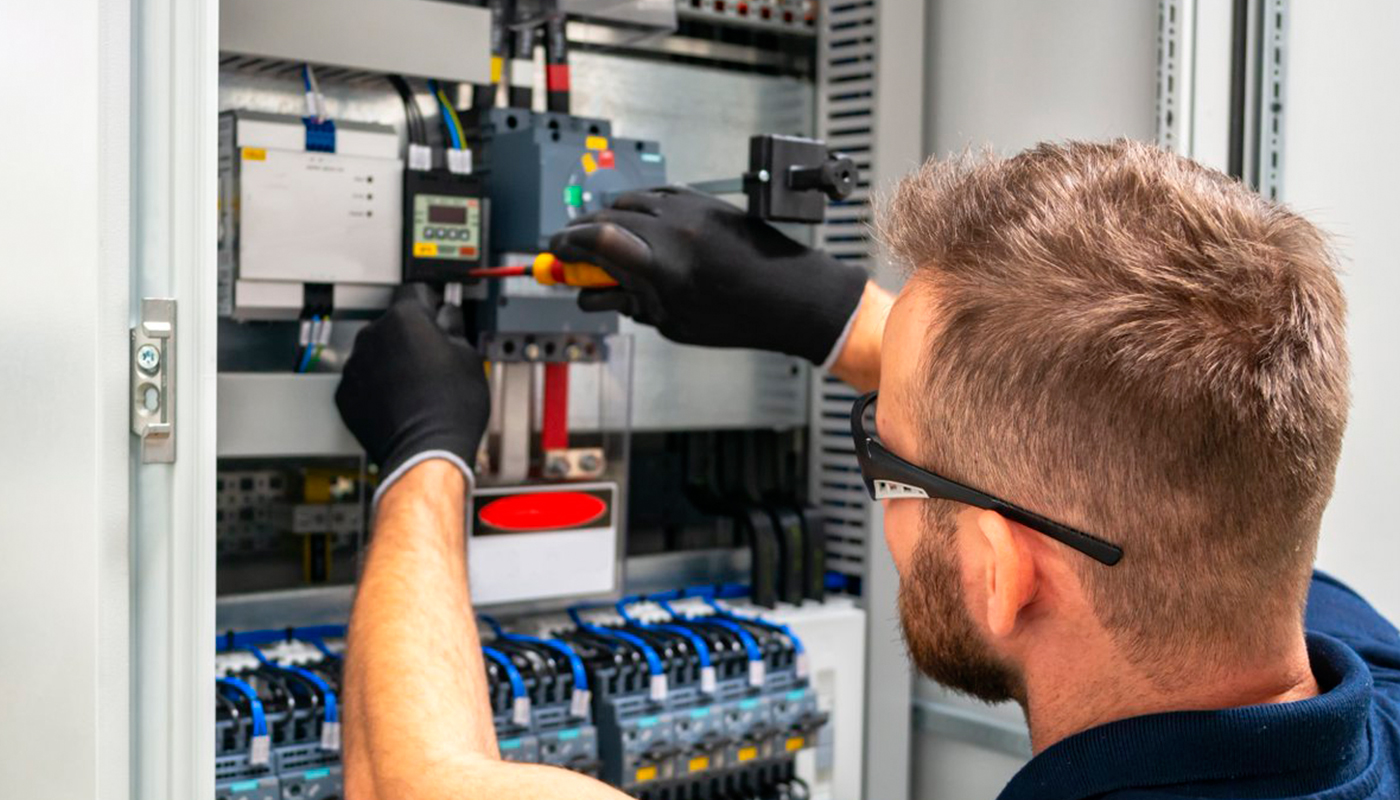 We use only professional equipment and tools, original spare parts, and high-quality consumables. Our technicians have 20 years of experience working with all types of household appliances from well-known brands. Specialists constantly improve their skills to provide you with high-quality services.
Appliances Repair services in Bonita
Here are the appliances we repair. Did you find what you need on the list? Contact us, order a repair, get a high-level service and a quality guarantee. A company with over 20 years of experience at your service!
Frequently Asked Questions
We know what questions our clients most often have. Let's take a look at three of the most popular ones. If you don't find the answers you need here, you can ask us questions in person. Contact us.
Just give us a call. You can order Fridge repair on any convenient day. Contact us and our manager will conduct an initial consultation. If necessary, we will send one or more technicians to you. You can be sure that the repair will be successful. Our company provides a quality guarantee to each client who orders San Diego appliance repair.
This is what usually happens. If you order Dryer repair, most likely our technician will come to your address on the same day. We can guarantee this with 95% certainty. If you want repairs to be completed as quickly as possible, San Diego appliance repair service from our company is what you need. We do our best to provide assistance to customers as soon as possible.
Certainly! You can order Washer repair in any situation. This breakdown is included in the list of problems that our specialists can solve. Firstly, a technician will run a diagnostic. He will find the reason why water is leaking from your equipment. After that, the specialist will use all his experience to quickly fix the problem. Most likely, the expert will cope with his task in just a few hours. We've been doing San Diego appliance repair for over 20 years. During this time, we came to the conclusion that in 90% of cases, repairs are completed on the same day.