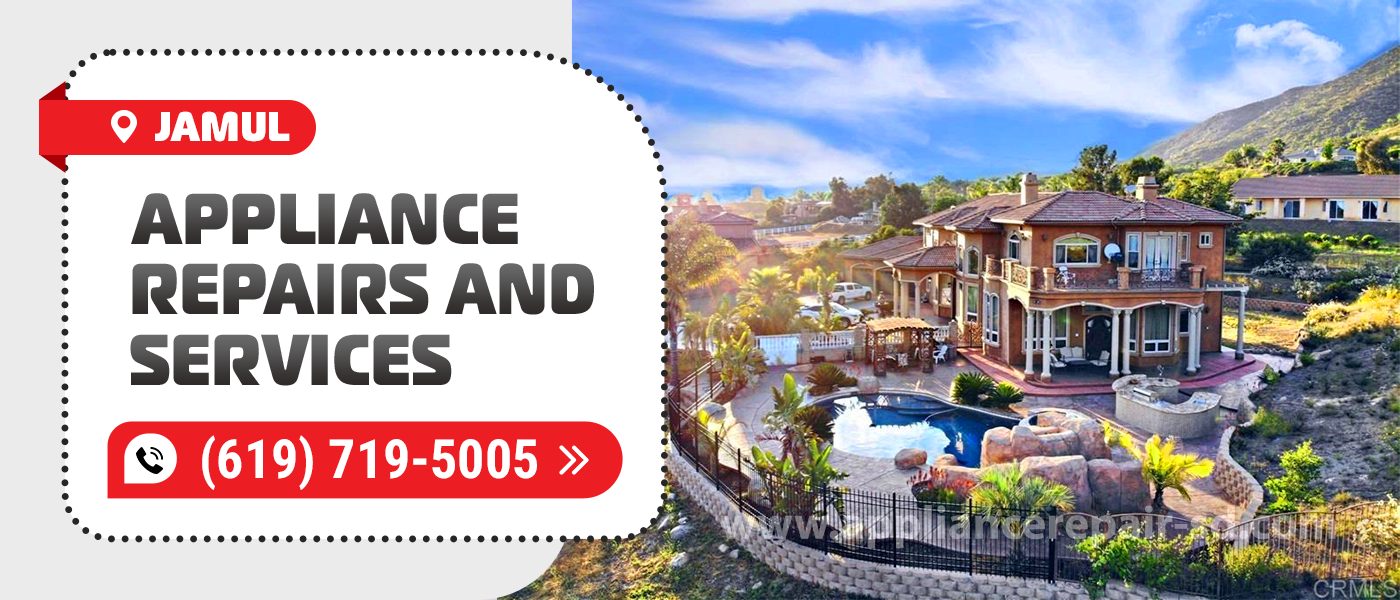 Some equipment owners put off repairs on the back burner. They believe that this is a lengthy procedure that requires significant financial expenses. Actually, the situation is different. If you turn to real professionals for help, the repair will be carried out very quickly. And it won't be expensive. We recommend contacting the Appliance Service Center. You can order Appliance Repair in Jamul, CA any day, as our company works seven days a week.
Jamul Appliance Repair and Service from our company is available to almost any equipment owner. We repair commercial and residential appliances. Our technicians work with washing machines, dishwashers, air conditioners and heating. Specialists repair hoods, ovens, wine coolers and many other appliances. Contact us and our technicians will definitely help you.
Our experts carry out Jamul Appliance Repair in an extremely professional manner. They are certified technicians with over 20 years of experience. Each employee of our company is insured. We pay a lot of attention to the professional development of our experts. Every 6 months, technicians attend trainings that are held at manufacturers' factories. Experts study novelties in the world of electronics. This is a very important experience.
Every customer who uses Appliance Repair in Jamul, CA receives a quality guarantee. We mean 90-day warranty. If you notice a problem in the future, you can contact us and tell us about it. A specialist will come and diagnose. If he comes to the conclusion that this is a warranty case, the repair will be carried out free of charge.
If a technician installs a new part in your equipment, you will receive an additional 12-month warranty on that part. If something goes wrong, you can contact us too. You need to know that we carry out Appliance Repair in Jamul, CA using only original parts. When used correctly, they work flawlessly because they meet all quality standards.
You can be sure that the equipment works reliably after our repair. Read reviews from customers who have used Jamul Appliance Repair and Service in the past. You can do this by visiting Google and Yelp.
About other advantages of our company
We provide our clients with information support. If you call us, firstly the specialist will conduct an initial consultation. He will try to determine the cause of the breakdown. Sometimes the expert comes to the conclusion that the owner of the equipment can fix the problem on his own. In this case, the specialist will provide you with instructions.
In addition, an expert of our company may advise you to contact other specialists. For example, it could be a plumber or an electrician. This happens if the cause of the problem is not an equipment failure.
When you order Appliance Repair in Jamul, CA, you can be sure that repairs will not take long. In 90% of cases, the technician copes with his task on the same day. Our experts have the tools and spare parts to help fix the breakdowns in the shortest possible time.
You won't have to wait long for help. In 95% of cases, a technician arrives at the specified address on the same day. To demonstrate such efficiency, we work seven days a week. You can always rely on us.
How to use the services of our company
To order Jamul Appliance Repair and Service, call the phone number listed on the site. Our manager will ask you to briefly describe the problem. You can also leave your details in the feedback form. In this case, the Appliance Service Center specialist will contact you after 1-3 minutes. Tell the manager your address. Tell him when you're ready to meet our repairman at your place.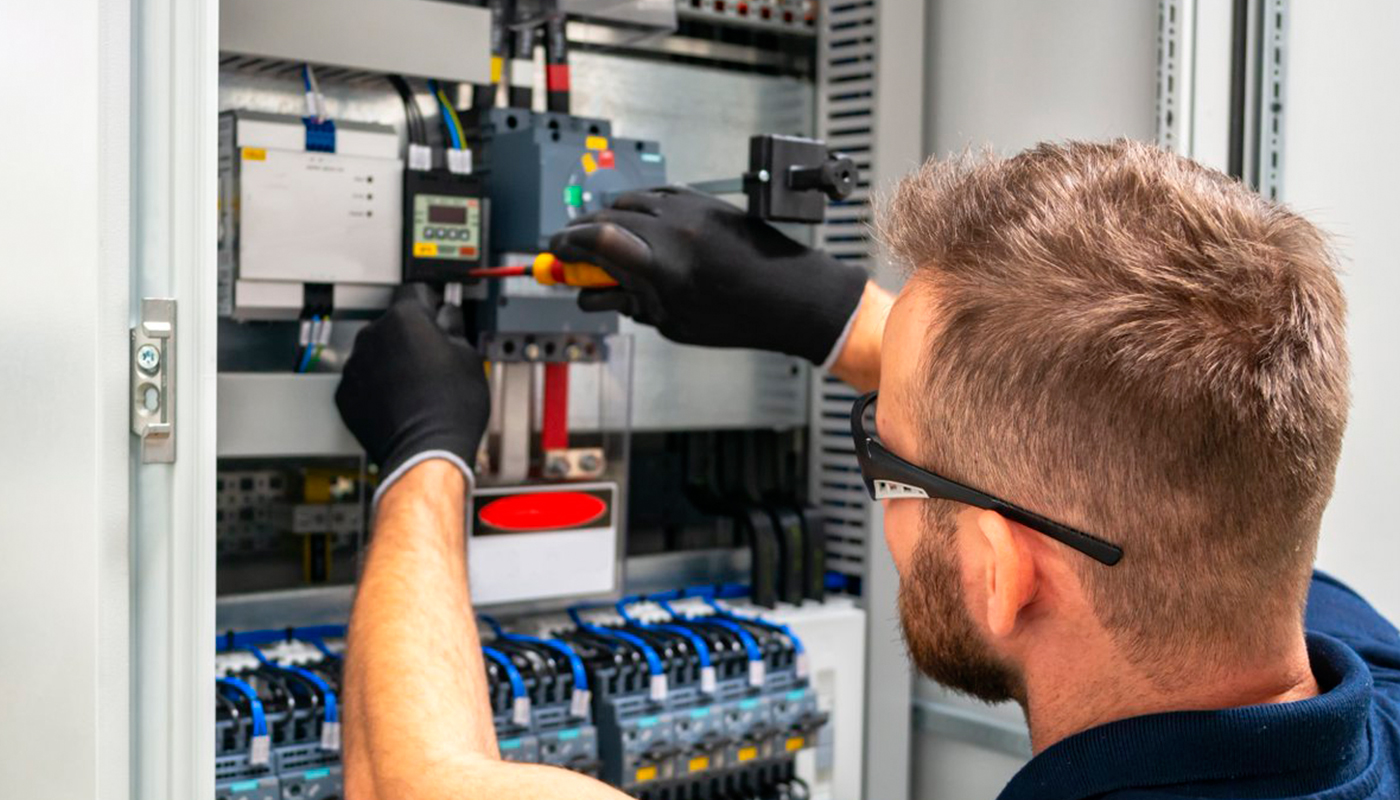 We use only professional equipment and tools, original spare parts, and high-quality consumables. Our technicians have 20 years of experience working with all types of household appliances from well-known brands. Specialists constantly improve their skills to provide you with high-quality services.
Appliances Repair services in Jamul
Here are the appliances we repair. Did you find what you need on the list? Contact us, order a repair, get a high-level service and a quality guarantee. A company with over 20 years of experience at your service!
Frequently Asked Questions
Want to ask us questions? We suggest that you familiarize yourself with the list of the most common ones. If you don't find the information you need here, contact us.
Fridge repair can be ordered by owners of both residential and commercial appliances. Our specialists work equally effectively with both types of equipment. Technicians know how to repair even the most advanced models of refrigerators that have only recently appeared on the market. To order San Diego appliance repair, you only need to make one phone call. Our specialist will consult you and, if necessary, send an expert or several technicians to you.
Yes, some customers who use Dryer repair receive a discount. For example, we provide a 15% discount for regular customers. If you have ordered repairs from our company before, let us know. We also provide a $25 discount to customers who order repairs via the Internet. Seniors and veterans receive a $30 discount. If you order San Diego appliance repair from our company, you can save your money.
We will definitely solve your problem. Order Washer repair and technicians with over 20 years of experience will help you. We carry out repairs of any complexity. Owners often order San Diego appliance repair and contact us with such a problem. Our specialists know exactly what to do in such a situation. The technician will diagnose and solve the problem as soon as possible. Almost always, the expert manages to complete the repair on the same day.