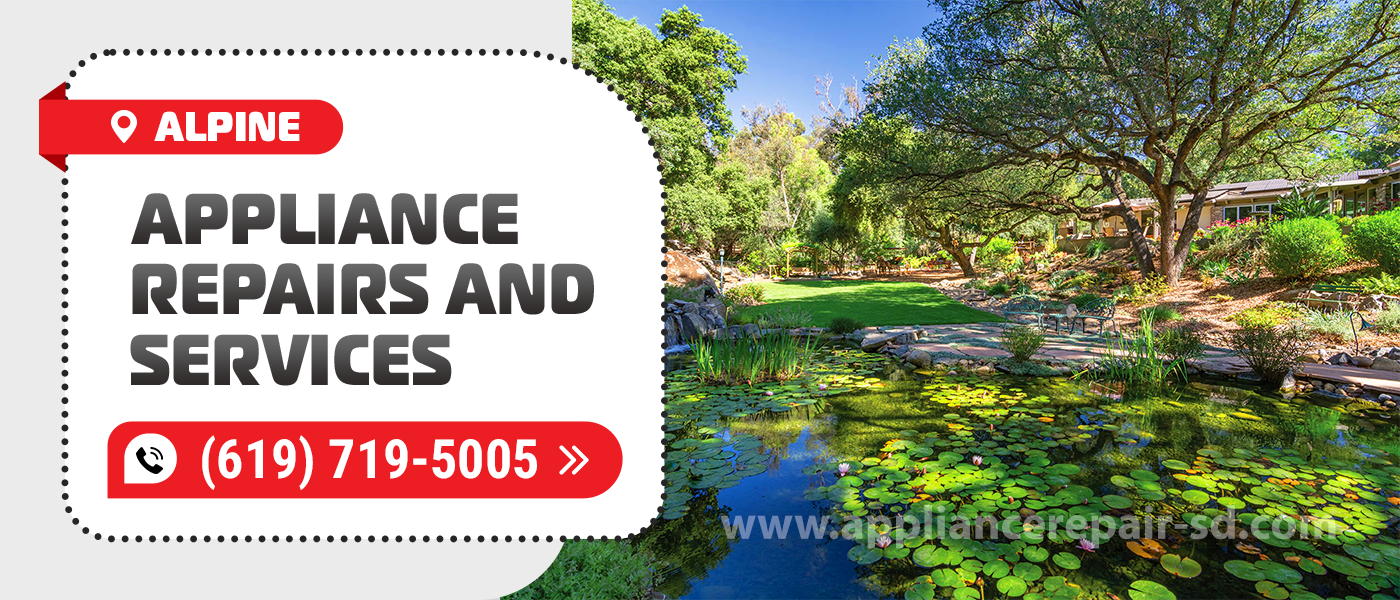 The Appliance Service Center is ready to provide you with professional help, no matter what equipment is out of order. Our experts work with numerous appliances from popular manufacturers. We carry out all types of repairs, regardless of complexity. If you order Appliance Repair in Alpine, CA, you will be assisted by professionals with over 20 years of experience. Our company started its work in 2001.
After you order Alpine Appliance Repair and Service, our specialist will come to you. He will diagnose and tell you in detail what happened to your equipment. Practice shows that there are no such breakdowns that we cannot eliminate.
If repairs are more expensive than buying new equipment, the technician will let you know. In this case, the specialist will give you advice on buying a new appliance. In addition, our expert can uninstall old equipment and install new one.
You can fully trust the professionalism of our employees. Appliance Repair in Alpine, CA is carried out by certified professionals. Our technicians have all the documents that confirm their high level. In addition, each expert is insured.
In order to carry out Alpine Appliance Repair even more effectively, technicians regularly attend refresher courses. They do it every six months. Technicians attend trainings that are held at manufacturers' factories. Specialists study novelties in the world of electronics and work on the most modern equipment.
Every customer who uses Alpine Appliance Repair and Service receives a 90-day warranty. This is a warranty for the work itself. You will receive an additional warranty if our technician installs a new part in your equipment. We are talking about a 12-month warranty for this spare part. We use only original parts and are sure of their high quality.
About the equipment we repair
Our specialists work with commercial and residential equipment. Specialists are able to repair appliances of any year of manufacture. Note that our company was founded in 2001. During this time, we have ideally studied dozens of models of equipment.
You can use Appliance Repair in Alpine, CA if, for example, the following equipment fails:
refrigerator;

freezer;

air conditioning;

heating system;

microwave;

oven;

range;

cooktop;

wine cooler;

ice maker;

hood and so on.
Contact us as soon as you notice a breakdown. Our manager will conduct a personal consultation for you. He will tell you if you need professional help or not. If you can manage on your own, a specialist will tell you how to fix the problem. If you need professional help, our technician will be at your address shortly. In 95% of cases, a technician can come to the client on the same day.
The repair itself takes quite a bit of time. It usually only takes a few hours for a technician to solve a customer's problem. In 90% of cases, repairs are completed on the same day.
We have a discount system for customers who want to order Appliance Repair in Alpine, CA or use any other service of our company. We offer a $30 discount for seniors and veterans. If you order repairs online, you will receive a $25 discount.
In addition, we have a 15% discount for regular customers. You will receive this bonus if you have used our services before. This offer has no limitation period. Even if you ordered your first repair 10 years ago, you would still receive a 15% discount on a new order.
How to order a repair from our company
To use the Alpine Appliance Repair and Service, call the phone number listed on the website. Our company works seven days a week. We are almost always ready to discuss the details with you. In addition, you can fill out a feedback form. In this case, the Appliance Service Center specialist will call you back shortly. You will need to tell us your address and choose the time when our technician will need to come to you.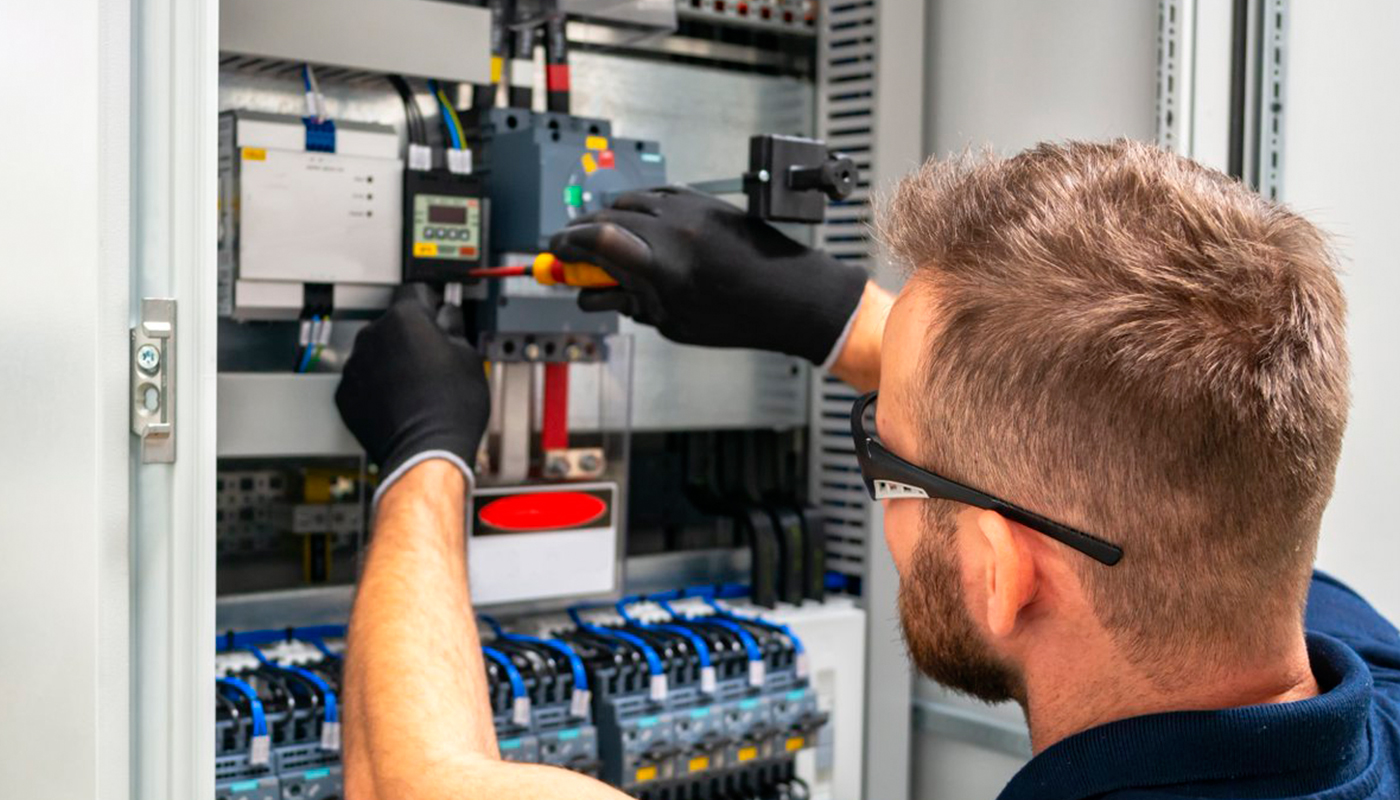 We use only professional equipment and tools, original spare parts, and high-quality consumables. Our technicians have 20 years of experience working with all types of household appliances from well-known brands. Specialists constantly improve their skills to provide you with high-quality services.
Appliances Repair services in Alpine
Here are the appliances we repair. Did you find what you need on the list? Contact us, order a repair, get a high-level service and a quality guarantee. A company with over 20 years of experience at your service!
Frequently Asked Questions
Let's look at the most common questions. If you don't find the answers you need here, give us a call.
To order Fridge repair, contact the Appliance Service Center. We employ professionals with over 20 years of experience. We guarantee you that the repair will be carried out correctly and without problems. Technicians know all modern methods of diagnostics and repair. You can fully trust our certified professionals. You have the opportunity to order San Diego appliance repair any day. We work seven days a week.
Most likely we can do it. If you order Dryer repair, with a 95% chance our technician will come to you on the same day. As mentioned above, our company doesn't have days off. We are almost always ready to quickly accept your application and send an expert to the specified address. To order San Diego appliance repair, you just need to call us, tell us about your problem and choose a convenient time. Our punctual specialists always arrive on time.
Yes, this is one of the popular breakdowns that our technician can fix. To be more precise, our specialists are able to fix all possible problems. Technicians perform Washer repair using the most advanced repair tools. Order a San Diego appliance repair and soon your washer will be up and running without any problems. Extra vibration will no longer create problems for you.