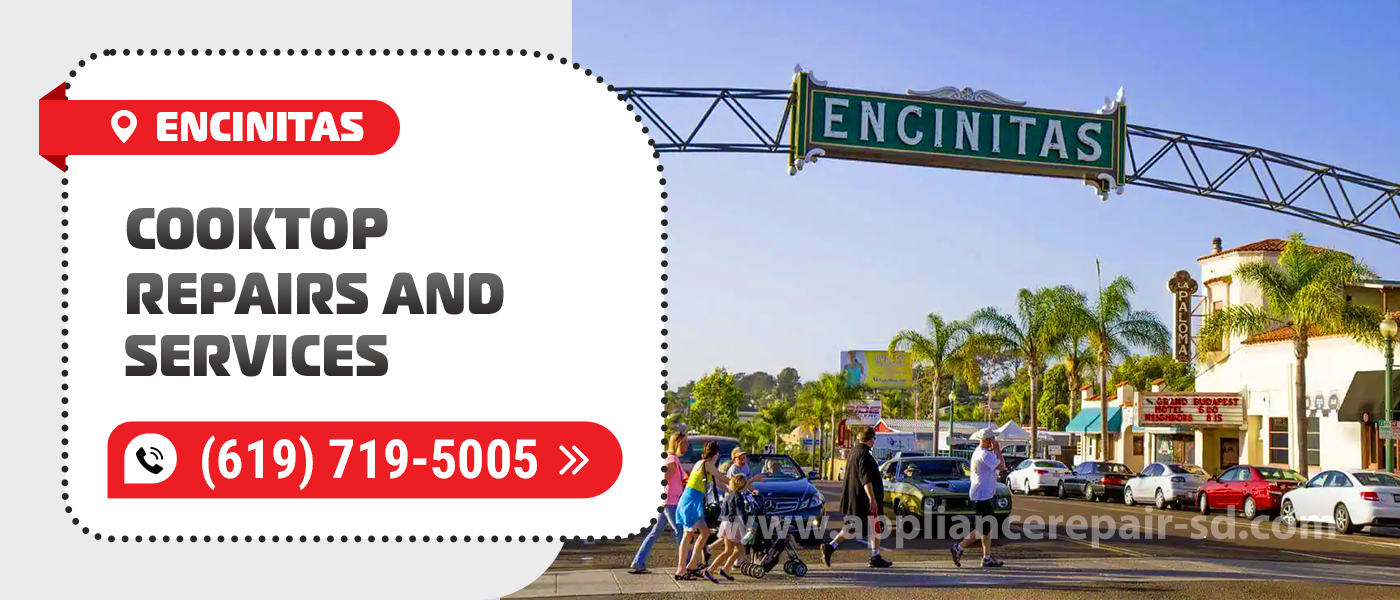 Cooktop Repair in Encinitas
As a part of a range or a separate item, a cooktop is one of the most used kitchen appliances. As with any other electronics, it may suffer from time, voltage surges, wrong exploitation, and many other factors. But with Appliance Service Center, you have nothing to worry about. Since 2001, we have provided tons of clients with the best services for this item. Our team conducts the highest quality Cooktop Repair in Encinitas, CA in the shortest terms and at an affordable price.
Foremost, you should remember that any items, which work with gas or high temperature, may be dangerous for you. Thus, as soon as you notice your cooktop working wrong, request a consultation or diagnostics from our specialists. We offer them for free for our customers. You just need to tell us what makes you worry. The most common troubles that happen to cooktops are…
The touchpad, knobs, buttons, or a whole control module function wrong.

Controllers, burner caps, grates, coils, valves, or other parts require replacement as they are damaged, worn off, or lost.

The setting screen is blank, shows an error message, or is not working.

The gas leaks and you notice it when the cooktop is off.

When the appliance is on, it produces an electrical, gas, or burning smell.

The electrical coils have issues with connection.

The induction surfaces are spoiled, which makes temperature sensors flip.

The appliance shuts off itself while cooking or you cannot turn it on or off.

The flame goes out abruptly.

The electricity or gas supply is faulty as the wiring, plug, ignition, or gas valve is out of order.

The flame is flickering, sparkling, or has a wrong color, like red, orange, or yellow.

Heaters or burners produce no heat, or they heat too slowly, weakly, or unevenly.

While you are turning the burners on, they are clicking, ticking, or hissing.

The cooktop produces loud noises, like vibrations, humming, thumping, buzzing, grinding, ticking, etc.

The light indicator is blinking or not shining.

The gas line or gas port is obstructed with crumbs, dust, or grease.

You cannot adjust the needed temperature and time.
When you inform us about your observations, our specialist swiftly detects what caused the problem and how to eliminate it. Thus, we can announce the approximate cost of the needed Encinitas Cooktop Repair and plan the timing. But note that we do not offer you useless services. In those rare cases when the unit is not cost-effective or advisable to fix, we rather recommend you a replacement. Our goal is to provide you with the most efficient and solid solutions! 
Time matters, especially if the talk is about the downtime of any needed items. Our company cares about making your electronics serve you properly all the time. Thus, we conduct any Cooktop Repair in Encinitas, CA as soon as possible. In the absolute majority of cases, we make your appliance back to normal the same day you apply. Our services are also available during days off and non-working hours. An urgent arrival costs a bit more but, in this case, you do not have to wait even a couple of hours! In such cases, our specialist departs at your address within 15 minutes after we get your application.
Our team has the best equipment for conducting any type of Encinitas Cooktop Repairs neatly and precisely. We use top-notch materials and tools, together with perfectly fitting spare parts. Altogether, it makes your cooktop run like a brand-new one for a long without any unpleasant squawking, malfunctioning, or tottering. We always promise the highest quality of work and are in charge of our words and actions. Thus, we provide all our work with a long-term guarantee. It is 1 year for spare parts and 90 days for our labor.
We always reach brilliant results in our work, as have a team of experienced, responsible, and highly skilled specialists. Over 20 years so far, they provide the most effective and durable Cooktop Repair in Encinitas, CA. Our team fluently copes with commercial and household items of all brands and models. We care for the constant development of our technicians, so they regularly undergo training and stay up to date. They are highly qualified and can serve luxury and the latest cooktops too, which is proven with corresponding licenses.
Such an attitude makes us a leading service provider. With vast experience and successfully competing with other companies, we gained a great reputation. Our clients are happy for picking us for Encinitas Cooktop Repair. As they get excellent results, they also trust other electronics to us too. Their opinion is the main indicator of our reliability. And you can see tons of their honest positive reviews on our Google page. Our customers recommend our services to other people, and it is the best appraisal for us!
Besides the flawless quality and friendly attitude, there is one more feature, which our clients appreciate much. It is the most affordable price for any Cooktop Repair in Encinitas, CA! We set the most reasonable rates and do not overcharge. You know what you pay for, and the cost of each service is the fairest. If you return to us again, you get a 15% discount! We also have special deals, like $30 off for seniors and veterans and $25 off for booking online.
A trustworthy service center offers more than the highest quality of work. It is also about client focus, a friendly attitude, honesty, flexibility, and responsibility. And that all is about Appliance Service Center! Our specialists can deal with breakages of any complexity and are always ready to assist you. All you need to do is to call us or place an online application on our website. We proceed with the most effective Encinitas Cooktop Repair and Service for you quickly and at the most favorable price.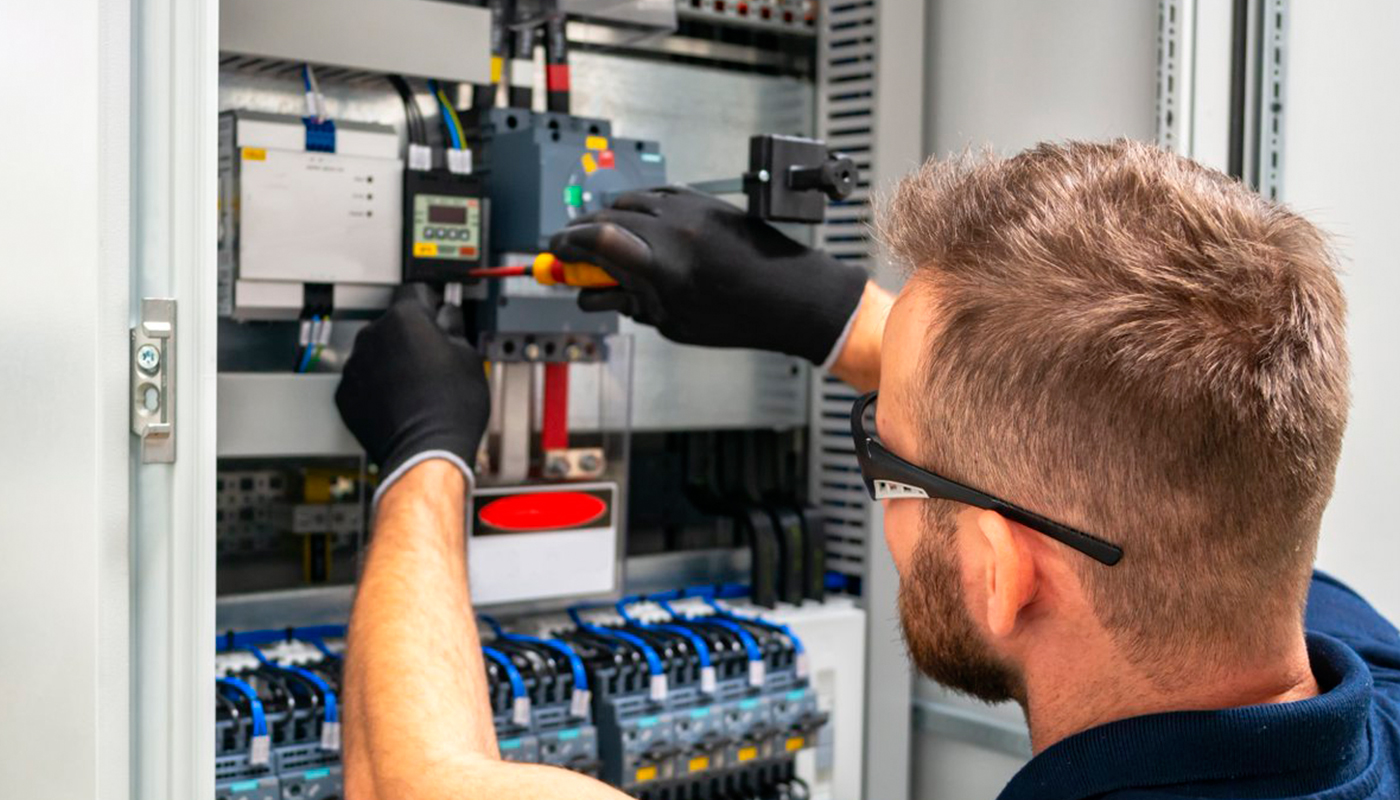 We use only professional equipment and tools, original spare parts, and high-quality consumables. Our technicians have 20 years of experience working with all types of household appliances from well-known brands. Specialists constantly improve their skills to provide you with high-quality services.
Frequently Asked Questions
Do you have any questions you would like to ask us? We recommend reading the answers to the most frequently asked questions first. If you don't find the information you need here, give us a call.