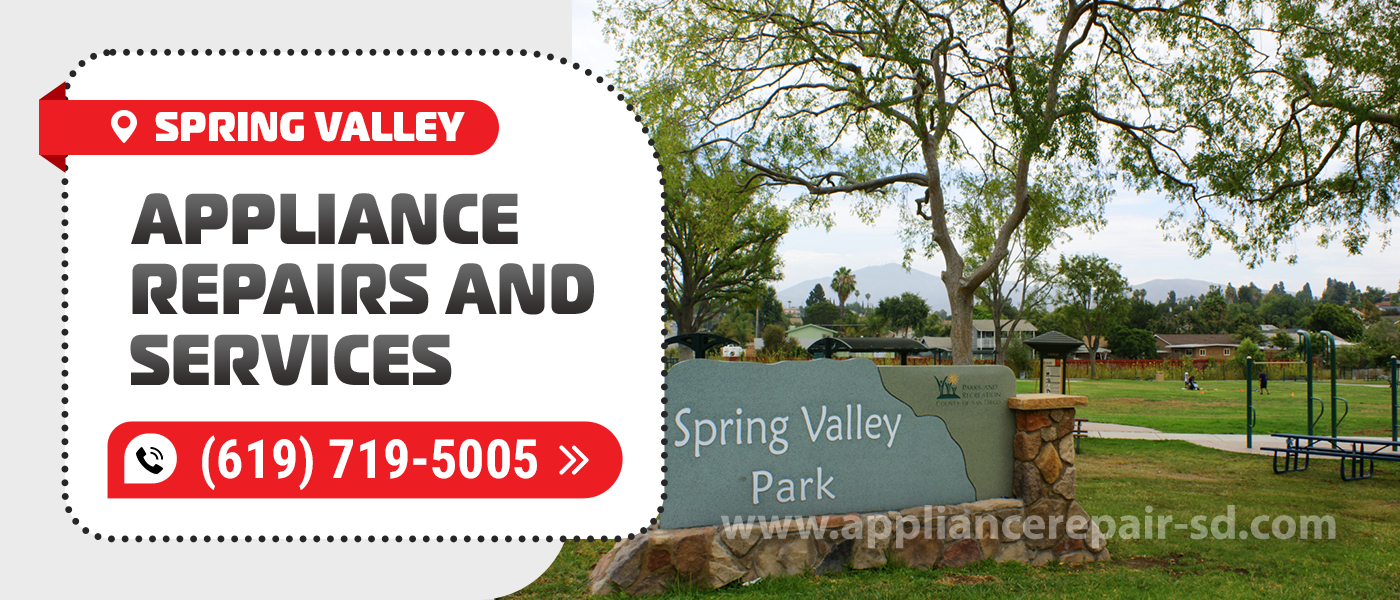 Spring Valley Appliance Repair
The Appliance Service Center is ready to help literally any owner of residential or commercial equipment. We have all-rounders who know how to properly repair the appliance of any year of manufacture. We work with equipment that is produced by all brands popular in the USA. You can order Appliance Repair in Spring Valley, CA any day that suits you. Our company works seven days a week. We are ready to discuss the details with you at almost any time.
Customers can order Spring Valley Appliance Repair and Service, regardless of the complexity of the breakdown that has occurred. Our technicians carry out repairs of all types. Firstly, we can help you if you notice a malfunction. Secondly, you can count on us if the appliance is working normally, but there is a need to carry out a preventive inspection of the equipment.
Our experts have been performing Spring Valley Appliance Repair for over 20 years. The company started its work in 2001. During this time, our specialists have learned to solve even the most complex problems. If the equipment is at least in theory repairable, the technicians will definitely help you. We will send several specialists to you if you have very complex or large equipment. For us, the quality of the repair is a top priority.
We don't always send technicians to customers who want to order Appliance Repair in Spring Valley, CA. Sometimes we come to the conclusion that the owner of the appliance can solve the problem on his own. For example, in some cases, you just need to change the equipment settings. This is a very simple task. Our manager will provide you with instructions to help you find a way out of the situation. In this case, the consultation is free of charge.
Our company has an excellent reputation. Customers praise us for many benefits. You can verify this by reading testimonials from customers who have previously used the Spring Valley Appliance Repair and Service. You can find a large number of such comments on Google and Yelp. If you have additional questions, you can contact us any day and ask these questions.
We carry out repairs not only qualitatively, but also quickly
Would you like to start using your appliance again as soon as possible? Our company will definitely help you. We carry out Appliance Repair in Spring Valley, CA with minimal downtime. In 90% of cases, repairs are completed on the same day. You will most likely have to wait only a few hours. Not bad, right? Our technicians have everything they need to carry out repairs quickly. We are talking about tools for diagnostics and repair, as well as a large number of spare parts.
By the way, we use only original spare parts. These are guaranteed quality products. They serve their owners for a long time if owners follow all the rules of operation.
If you ordered Appliance Repair in Spring Valley, CA, be ready to receive same day assistance. This happens 95% of the time. Only in very rare situations, the repair is postponed to the next day.
We provide quality guarantee to all customers. Firstly, it is a 90-day warranty on the repair itself. Secondly, customers receive a 12-month warranty on new parts installed by our technician in the equipment. You have no reason to doubt that the repair will take place at the highest level.
How to order a repair from our company
Spring Valley Appliance Repair and Service is just one call away. You can find the phone number of our company on the website. Remember that you can place an order any day. In addition, to use the services of the Appliance Service Center, you can fill out the feedback form on the site. Just leave your phone number here. Our specialist will call you back in 1-3 minutes. The manager will agree on the details and send a technician to your address. You will need to tell us when you are ready to meet our expert at your place.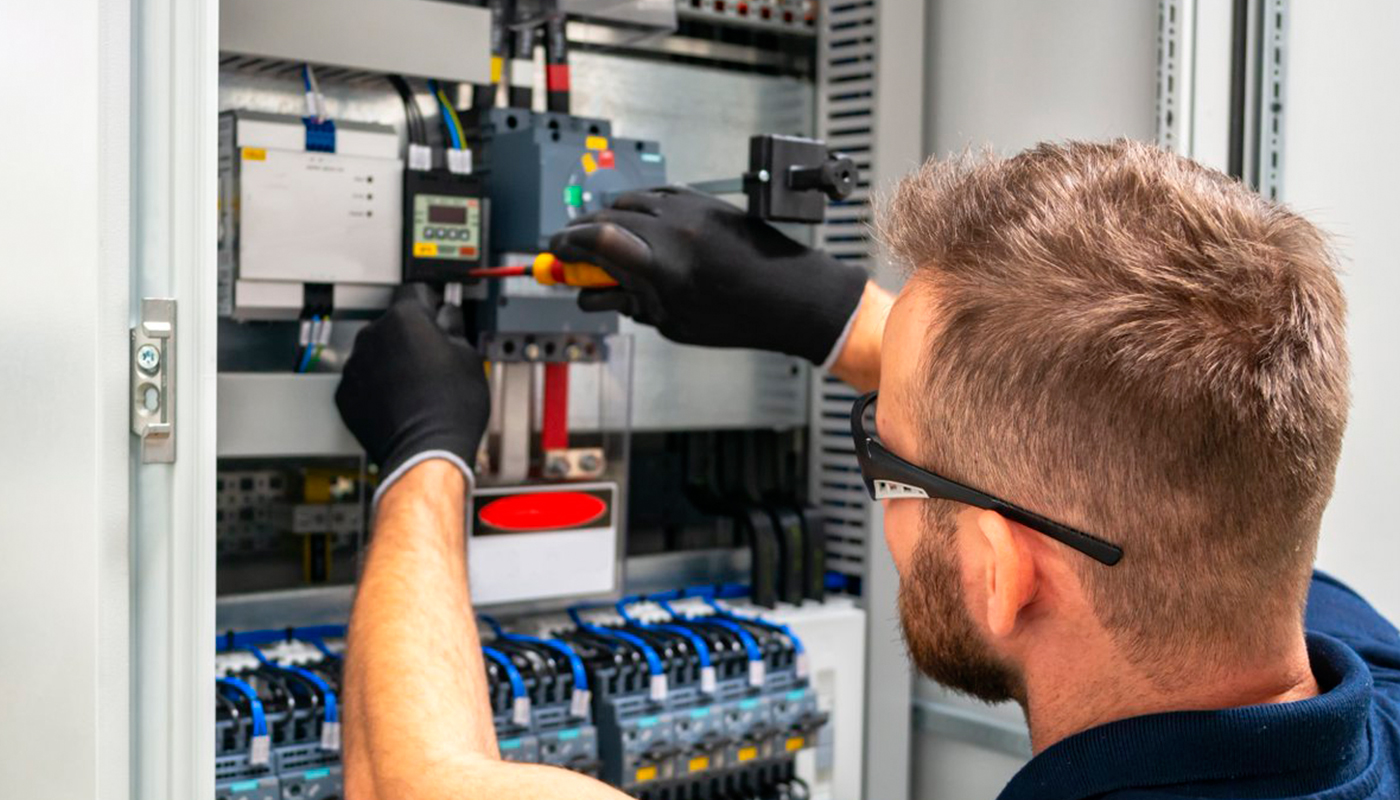 We use only professional equipment and tools, original spare parts, and high-quality consumables. Our technicians have 20 years of experience working with all types of household appliances from well-known brands. Specialists constantly improve their skills to provide you with high-quality services.
Appliances Repair services in Spring Valley
Here are the appliances we repair. Did you find what you need on the list? Contact us, order a repair, get a high-level service and a quality guarantee. A company with over 20 years of experience at your service!
Frequently Asked Questions
If you have questions, know that we are ready to provide you with answers any day. Call us for a consultation. In addition, you may find the information below helpful.
To order Fridge repair, you need to call us. Use the phone number listed on the site. Recall that you can contact us any day. Our company operates all year round. The manager will ask you a couple of questions about the equipment and the breakdown. If necessary, a specialist will send a technician to you. You will need to choose the time when the expert will need to come to your address. You can also order San Diego appliance repair by filling out the feedback form. Our manager will call you back within 1-3 minutes. Upon completion of the work, you will receive a 90-day warranty.
If you order Dryer repair, you will receive assistance from extremely experienced professionals. The specialists of our company have been doing their job for more than 20 years (since 2001). These are experts who know how to work literally with any dryers. Our services are used by owners of residential and commercial models. You can order San Diego appliance repair if you own the newest and most advanced dryer or the simplest option. In any case, you can be sure that the repair will be successful. As mentioned above, we provide each client with a warranty. In addition, if our technician installs a new part in your dryer, you will receive an additional 12-month warranty on that part.
Yes, our specialists work with breakdowns of this type. In general, you need to know that you can order Hood repair in any situation. There is no such problem that our specialists could not deal with. We carry out repairs of any complexity. If you order a San Diego appliance repair and we decide that the repair cost is too high, we will let you know. In this situation, it would be advisable to buy a new model. If you wish, our technician will help you choose the hood on the market. In addition, the specialist can uninstall the old appliance and install a new one.