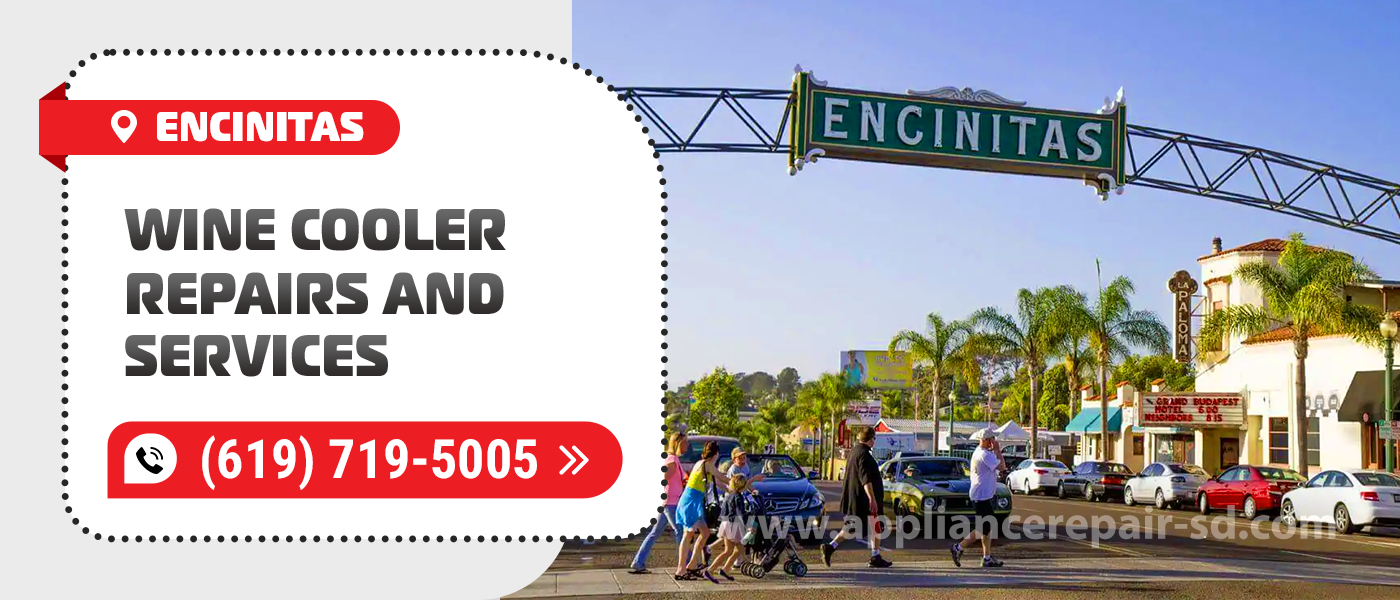 Wine Cooler Repair in Encinitas
A wine cooler is a special appliance that requires special attention. It should always perform perfectly and provide precise conditions, otherwise, it becomes just a fridge. If you suspect that your wine cooler works not the way it should, just apply to Appliance Service Center. Our team will quickly find the most effective solution for your situation. Since 2001, our company has provided all clients with a range of services at the most reasonable prices. If you need a swift Wine Cooler Repair in Encinitas, CA of the highest quality – we are your best option!
As a wine cooler cares for the proper storing of your wine collection, downtime is unacceptable. Therefore, the first thing to mention is that you need the quickest solution in such a situation. We are always ready for it! The technician leaves the closest local office within 15 minutes after you request an urgent arrival. The price of such an option is slightly more, but it means instant reaction even during days off or after hours. And for common Encinitas Wine Cooler Repair, we do not waste much time too. In over 90% of orders, your item is back to normal the same day you apply.
To clarify the situation even quicker, you can get a free phone consultation or remote diagnostics. Do not hesitate to contact us if you face any of these or other issues.
The humidity level is too high, so labels and corks get wet and spoiled.

The moisture is condensing on the inner walls, doors, coils, or under the appliance.

Pieces of ice or snow-like accumulation cover the bottles, condenser coils, or walls.

The ventilation fan, condenser coils, or fan require cleaning from dust, debris, or ice.

The refrigerating coolant is dripping out.

Some details are worn-off, damaged, or lost (leveling feet, belts, handles, bearings, fan blades, baffles, flaps, buttons, knobs, switches, shelves, etc.).

The wiring, isolation, or plug is spoiled.

The door has cracked glass or deformed hinges, springs, joints, latches, lid switches, interlocks, or gaskets.

The temperature went to the wrong level.

You cannot adjust any needed settings, as the control module failed.

The controllers do not respond or have a bad connection.

The information screen is blank, writes an error, or is not working at all.

The wine cooler does not turn on or off, it goes on and off repeatedly or shuts off itself.

The unit produces a burning or electrical smell.

It is vibrating, grinding, thumping, bubbling, buzzing, squealing, humming, or making other improper noises.

The lamps are blinking, burned out, or not shining.

Hardware is out of order (broken process control block, fan, motor, capacitor, starter, evaporator, compressor, thermostat, the Peltier module, sensors, etc.).
As you explain what signs of malfunction you notice, our specialists quickly understand its reason. Thus, we can tell you the needed procedures and the price for such Wine Cooler Repair in Encinitas, CA. In most cases, you just need to pick the appropriate time after it. But sometimes, it may appear that our arrival is not needed. If we detect that the repair is not cost-effective or advisable, we honestly inform you. We do not offer senseless services, as appreciate your trust. In some minor cases, we gladly instruct you how to swiftly resolve the problem, if it is possible.
We strongly recommend you not unscrew anything and not try fixing your item yourself without specific skills. Such actions are a task for an experienced and qualified specialist who has all the needed knowledge and tools. 
Our technicians are insured and perfectly know the construction and functioning of ice makers. Thus, they find and eliminate breakages safely and effectively. Our team provides the most precise and neat Encinitas Wine Cooler Repairs. We use the best tools and materials, that make your item work smoothly without tottering and squeaking. For that, we also pick perfectly fitting spare parts of top quality. A huge variety of original and alternative ones in stock lets us choose suitable ones for each unit and budget.
We are in charge of all our actions. Thus, we provide a 1-year guarantee for all details we use and a 90-day one for our labor. You can be calm about the highest quality and durability of our work. Our team conducts the most effective Wine Cooler Repair in Encinitas, CA for over 20 years so far. The skills of our technicians are perfect, and there is nothing they cannot deal with. They have licenses for serving luxury and the latest wine coolers, so they reanimate units of all brands and models. With us, any household or commercial appliance performs its duties properly for a long.
Another nice thing about our Encinitas Wine Cooler Repair is its price. We have the most favorable rates for all services we conduct. You never overpay or face any hidden fees if you apply to us. We clearly inform you about all the expenses for your order, which makes the cost of our work the fairest. If you book your order online, you get a $25 discount! The cost of work is also $30 lower for veterans and seniors and 15% lower for returning clients.
It may sound suspicious: effective result for a low price. Welcome to our Google page! There you can see the most reliable proof of that. Our customers post tons of 5-star reviews there, sharing positive experiences of applying to us. They trust other electronics to us too after applying for Wine Cooler Repair in Encinitas, CA. The reason for that is the friendliest attitude, professional approach, and responsibility of our team. We often hear that our clients recommend us to friends, and it is the best indicator of our reliability.
Appliance Service Center is a client-focused and trustworthy company. We care for your comfort and always offer the best conditions, adjusting to any requirements. It is easy for you to get the best Encinitas Wine Cooler Repair and Service from us. Just call us or fill in the form on our website. Our specialists quickly make your appliance run like a brand-new one. You get a brilliant, high-quality result at the most affordable price and in the shortest terms!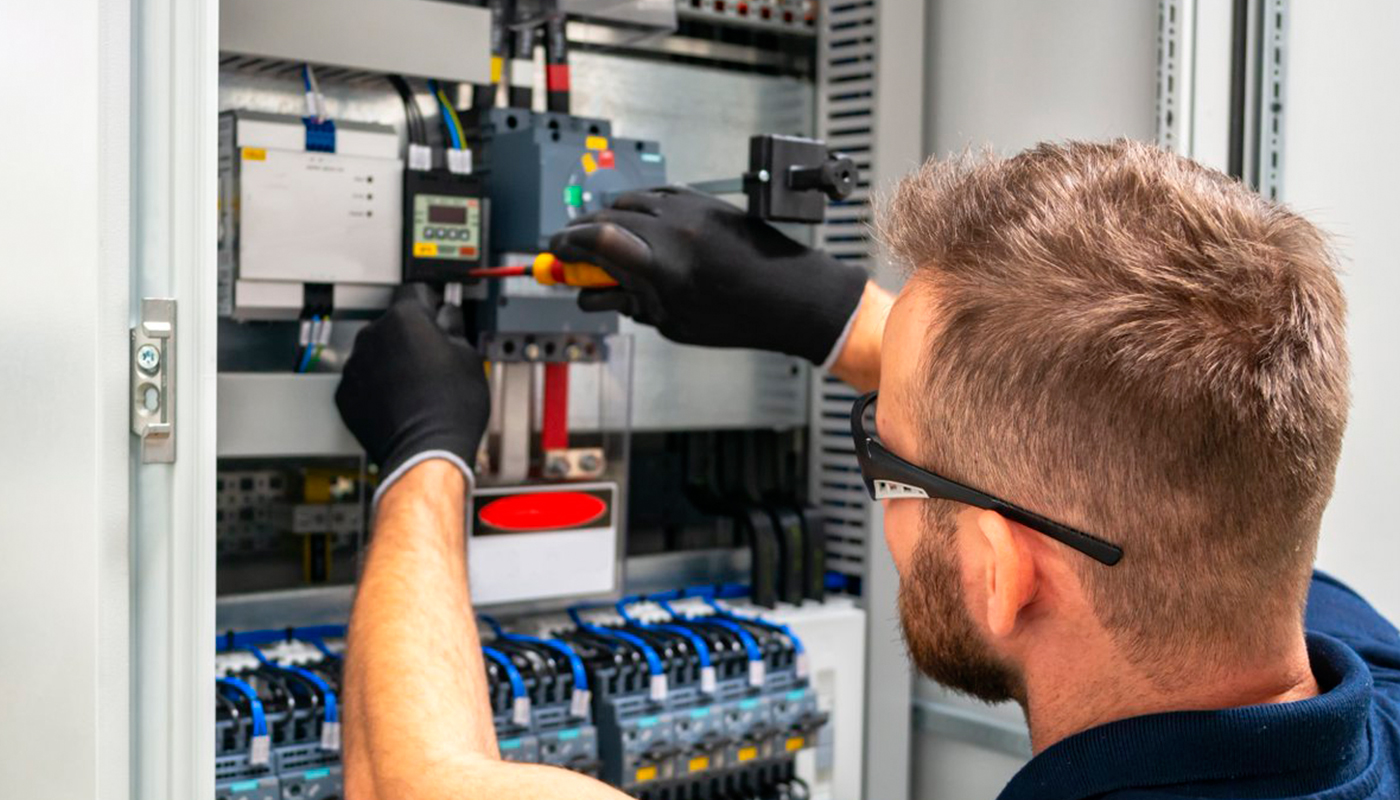 We use only professional equipment and tools, original spare parts, and high-quality consumables. Our technicians have 20 years of experience working with all types of household appliances from well-known brands. Specialists constantly improve their skills to provide you with high-quality services.
Frequently Asked Questions
Do you have any questions you would like to ask us? We recommend reading the answers to the most frequently asked questions first. If you don't find the information you need here, give us a call.