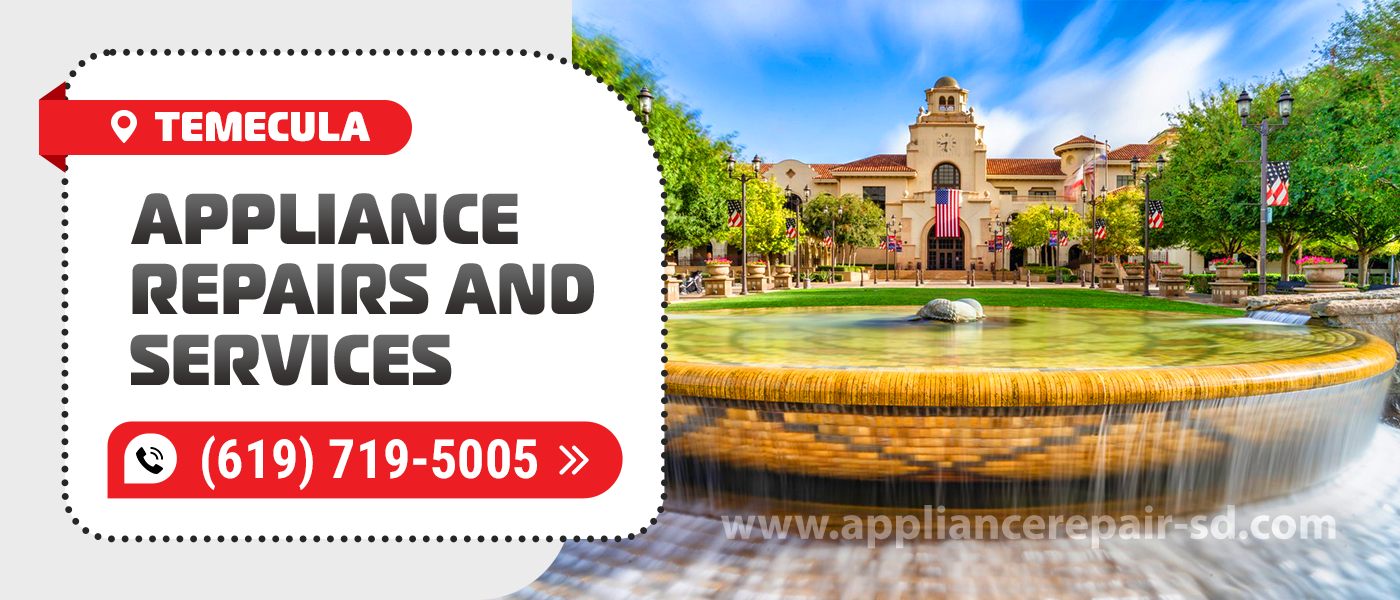 Temecula Appliance Repair
If you own a lot of appliances, you should definitely save the Appliance Service Center phone number. Our specialists repair a wide variety of equipment. You can order Appliance Repair in Temecula, CA if you own a commercial or residential appliance. The year of manufacture and the technical features of the equipment don't matter. Experienced professionals will definitely find an approach to your appliance. You can completely trust our professionalism.
When we talk about the great experience of our experts, we don't exaggerate. Technicians have been performing Temecula Appliance Repair since 2001. This means that our employees have over 20 years of experience. It is very important. Experienced technicians carry out repairs quickly and efficiently. They can find a way out of the situation, even if there is a very serious breakdown. By the way, we carry out repairs of any complexity. You can always rely on us.
Appliance Repair in Temecula, CA is carried out by certified professionals who work officially. We don't hire amateurs. Each of our employees has received the necessary training. Experts have learned how to skillfully use theoretical knowledge in practice.
To make Temecula Appliance Repair and Service as efficient as possible, technicians keep learning new things. Every 6 months we send our employees to refresher courses.
These are unique training events that are held at manufacturers' factories. During these trainings, specialists work on the latest equipment and get acquainted with the latest technologies. This is very important, because thanks to such training, specialists are able to effectively repair the newest equipment.
You have the opportunity to order Temecula Appliance Repair and Service at any convenient day. The fact is that our company operates all year round. We can help you on weekdays, weekends and public holidays.
Do you want to order a repair? Perhaps you can qualify for a discount. Clients who have previously used our services receive a 15% discount. If you order repairs online, you get a $25 discount. Seniors and veterans receive a $30 discount.
About the equipment we repair
As mentioned above, you can order Appliance Repair in Temecula, CA if a commercial or residential appliance breaks down. We work with products of all popular manufacturers in the US market.
Our technicians restore air conditioners, heating, ovens, hoods, refrigerators. We will help you if you have a freezer, microwave, cooktop, range, wine cooler and so on.
Whatever the breakdown is, our technicians will definitely quickly cope with the repair. In 90% of cases, the specialist says "job done" on the same day. In particular, this is possible because we buy numerous spare parts for equipment in advance. We don't need to buy a part every time and wait for delivery.
If you order Appliance Repair in Temecula, CA, we will not make you wait long for help. Almost always, a technician comes to the client on the same day. To be more precise, this happens in 95% of cases. High speed of response to customer requests is another great advantage of ours.
How to use the services of our company
To order Temecula Appliance Repair and Service, you need to contact us by phone. You can find the phone number of our company on the website. The manager will talk to you within a few minutes. You will need to answer a few simple questions about the situation you are having. You can also order repairs by leaving your details in the feedback form. The Appliance Service Center manager will call you in 1-3 minutes. You need to tell our specialist your address. And, of course, the specialist will ask you to choose the time when the technician needs to arrive at your address.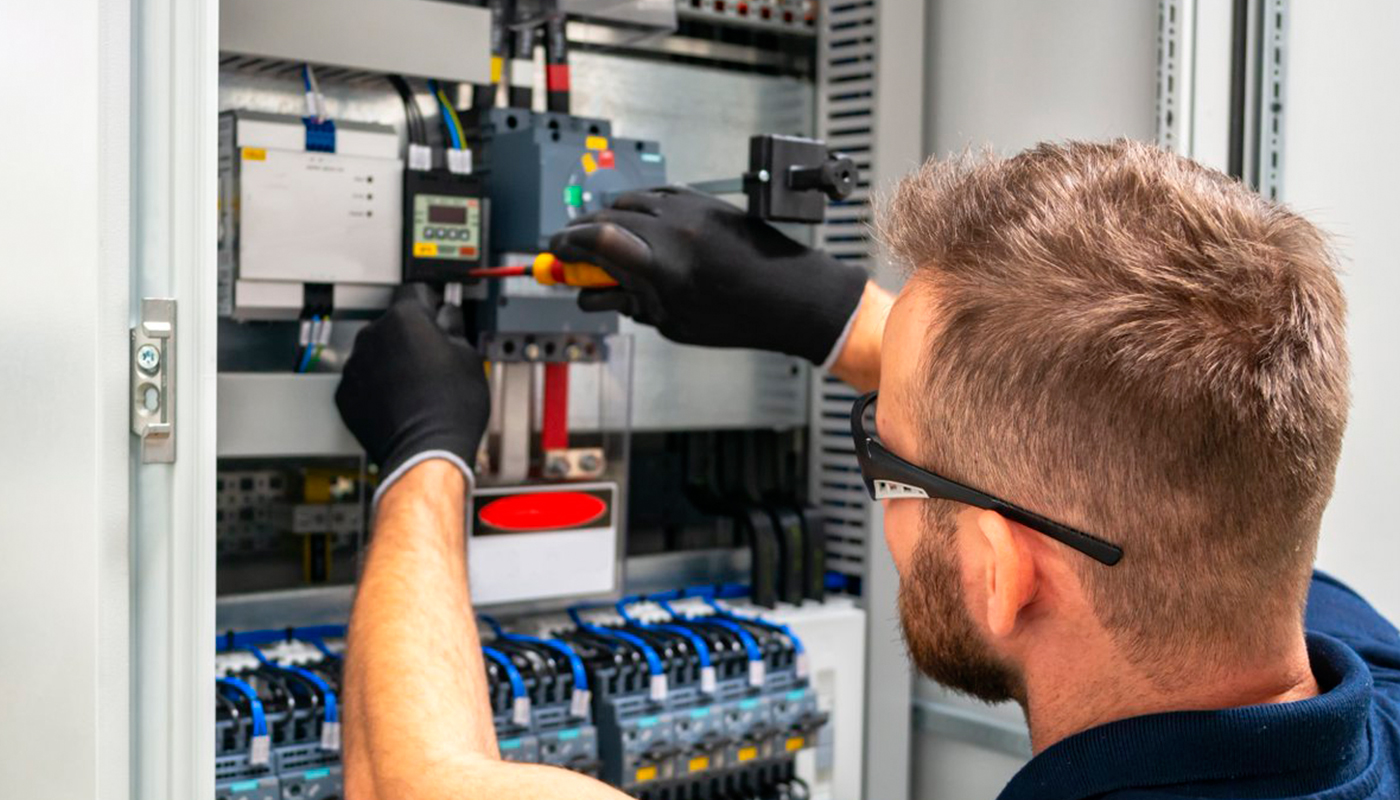 We use only professional equipment and tools, original spare parts, and high-quality consumables. Our technicians have 20 years of experience working with all types of household appliances from well-known brands. Specialists constantly improve their skills to provide you with high-quality services.
Appliances Repair services in Temecula
Here are the appliances we repair. Did you find what you need on the list? Contact us, order a repair, get a high-level service and a quality guarantee. A company with over 20 years of experience at your service!
Frequently Asked Questions
If you would like to ask us questions, you can do so by calling us. Our manager will consult you. In addition, we invite you to read the answers to the most frequently asked questions.
This warranty is received not only by customers who order Fridge repair. We provide such a bonus to all people who turn to us for help. This is a 90-day repair warranty. If a warranty case arises in the future, our specialist will provide you with free assistance. In addition, we provide a 12-month warranty on new parts. We carry out San Diego appliance repair using only original products. You have no reason to doubt their high quality.
You can order Dryer repair in any situation. We mean that our technicians carry out repairs of any complexity. They are able to effectively eliminate any breakdowns. To order San Diego appliance repair, you just need to call us and tell us about your problem. Describe the breakdown and our manager will send a technician to you. If you have complex or very large equipment, we will send several specialists to you at once. Our experts will carry out repair very quickly. In 90% of cases, specialists cope with their task on the same day.
This is a very common failure. You can safely order Dishwasher repair from our company. Our technicians will definitely find the cause of the breakdown and eliminate it. Specialists work literally with any dishwashers. We mean commercial and residential appliances, the most simple and high-tech ones. Technicians that carry out San Diego appliance repair attend refresher courses every 6 months. They know how to properly repair the most expensive, premium models. You can rest assured of our professionalism.