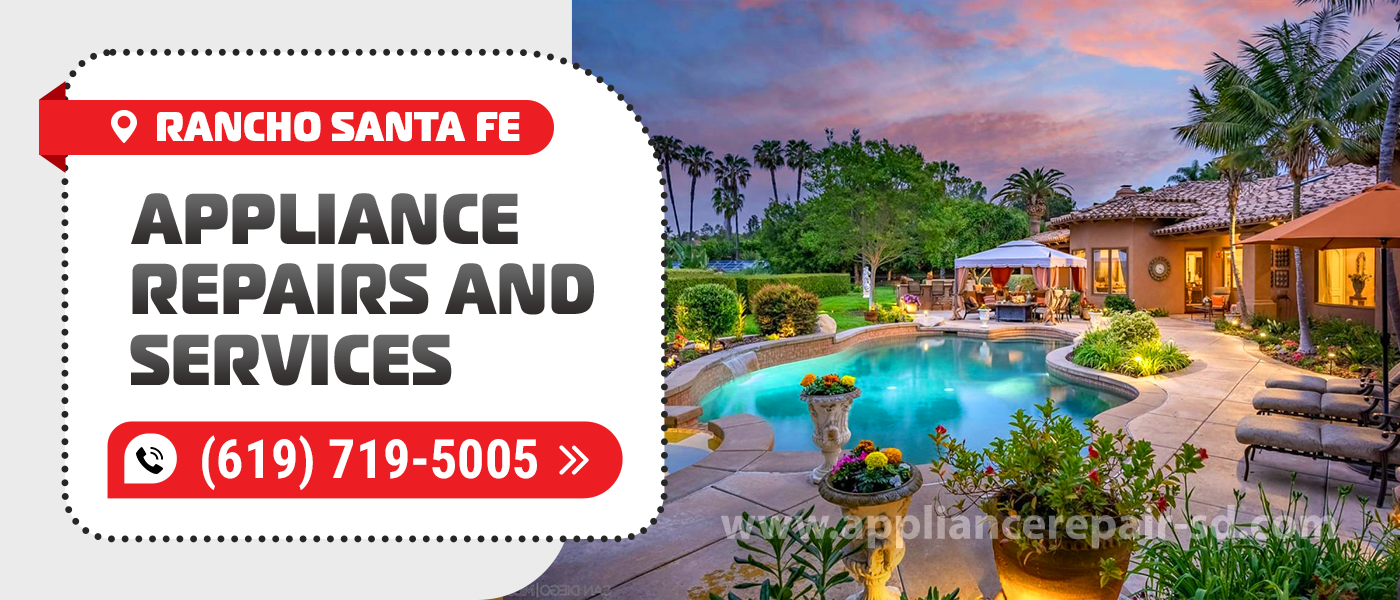 Rancho Santa Fe Appliance Repair
Your appliance is broken, and you want to get a repair with a guarantee of quality? The Appliance Service Center will definitely help you. For more than 20 years (since 2001) our company has been helping clients. You can order Appliance Repair in Rancho Santa Fe, CA and get help from certified professionals. Our technicians are well versed in commercial and residential equipment. We repair air conditioners, heating, refrigerators, freezers, ovens and many other appliances.
If you order Rancho Santa Fe Appliance Repair and Service, you will get help from real virtuosos. Firstly, our specialists have previously undergone serious training. They perfectly use the latest methods of repair and diagnostics. Technicians know all possible breakdowns and methods for their elimination.
Secondly, our employees continue to be trained even now. To carry out Rancho Santa Fe Appliance Repair as efficiently as possible, specialists regularly attend refresher courses. To be more precise, experts do this every 6 month. What for? To keep abreast of the latest trends in the equipment world. Our specialists masterfully repair even the newest and most technologically advanced models.
What is very important, we carry out repairs of any complexity. You can use Appliance Repair in Rancho Santa Fe, CA even when things get really bad. Many times, our technicians literally "resurrected" the equipment, giving it a second life.
If the cost of repair exceeds the cost of buying a new appliance, we will tell you about it. You can count on our help even in this situation. Firstly, our technician will help you choose a new appliance. Secondly, you can ask a specialist to replace the equipment.
Customers who use Rancho Santa Fe Appliance Repair and Service are always satisfied with the service they receive. You can verify this by reading the reviews of these people. We recommend visiting Yelp and Google. You will find a large number of positive comments from clients we have helped.
A few more arguments in our favor
Our company carries out repairs with a guarantee of quality. You can be sure that your equipment will work like new. Every customer who orders Appliance Repair in Rancho Santa Fe, CA receives a 90-day warranty. It's about the repair itself. There is another warranty option: a 12-month warranty on newly installed parts.
If our technician installs the part in your appliance, you will receive this bonus. We are 100% sure of the high quality of the products we use. Our specialists buy only certified spare parts produced according to modern quality standards.
We stock a wide range of diagnostic and repair tools. In addition, a large number of spare parts for various appliances are stored in our warehouse. Thanks to this, our technicians can carry out repairs quickly. They don't need to buy a new part every time and wait for delivery.
In 90% of cases, the technician completes the repair on the same day. If you have large and complex equipment, we will send several specialists to you.
Typically, customers who order Appliance Repair in Rancho Santa Fe, CA receive same day assistance. This happens 95% of the time. Our company fully satisfies the needs of customers who need urgent repairs.
How to use the services of our company
To order Rancho Santa Fe Appliance Repair and Service, you need to spend no more than a few minutes. Call the phone number listed on the site. We are ready to discuss the details with you any day. If you would like the Appliance Service Center manager to call you, fill out the feedback form. You can find it on the site. Leave your details and wait 1-3 minutes. The manager will contact you and ask you a few questions. You will need to choose the time when the technician should come to you.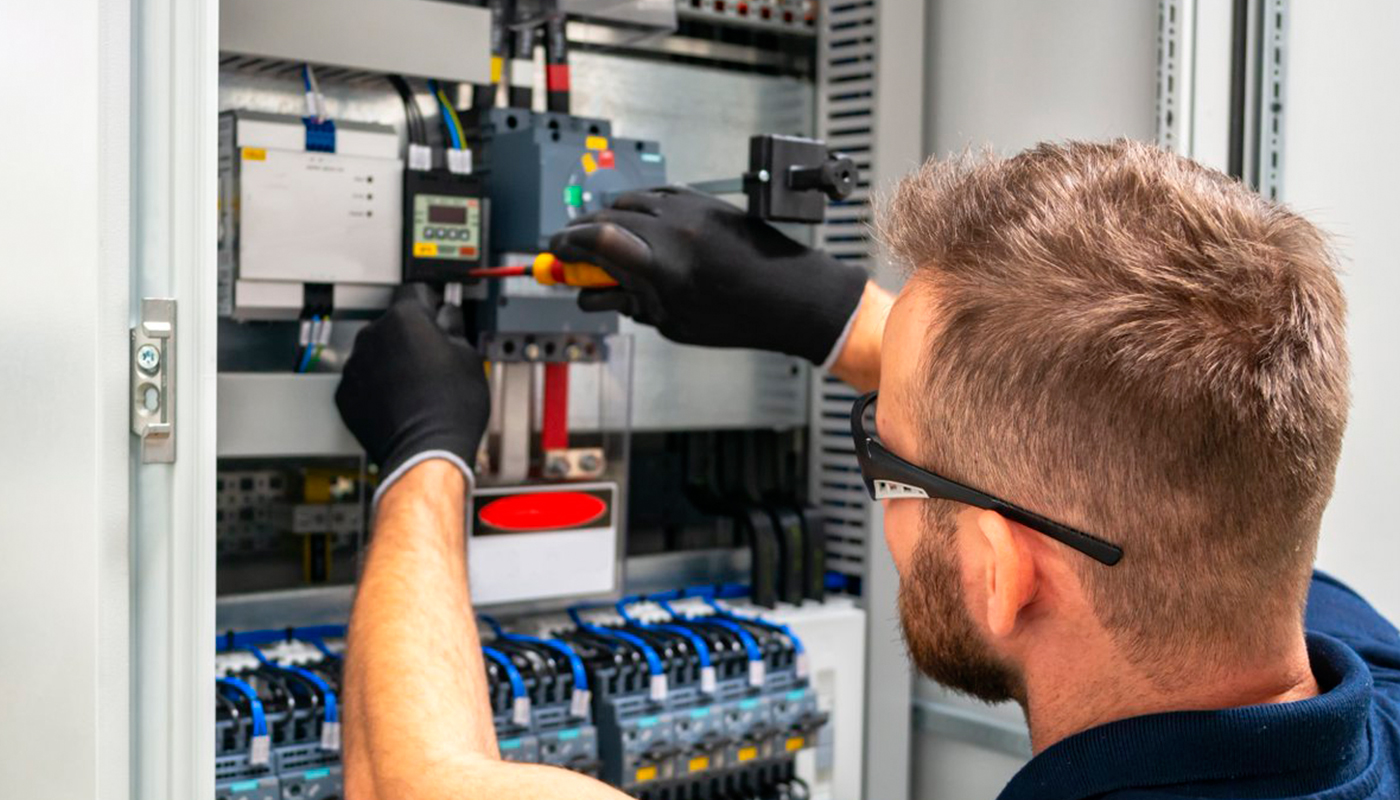 We use only professional equipment and tools, original spare parts, and high-quality consumables. Our technicians have 20 years of experience working with all types of household appliances from well-known brands. Specialists constantly improve their skills to provide you with high-quality services.
Appliances Repair services in Rancho Santa Fe
Here are the appliances we repair. Did you find what you need on the list? Contact us, order a repair, get a high-level service and a quality guarantee. A company with over 20 years of experience at your service!
Frequently Asked Questions
You have questions? We have the answers. Firstly, you can call us and get useful consultation. Secondly, you can find answers to the most popular questions below.
To begin with, let's say right away that you can order Fridge repair regardless of which model you own. Our experts work with a huge number of appliances. We repair both the simplest residential refrigerators and advanced commercial models. Technicians restore the latest appliances and models whose time has already passed. For more than 20 years of work, experts have learned to find an approach to literally any equipment. Order San Diego appliance repair and tell us about your breakdown. Experienced professionals will definitely help you.
To order Dryer repair, find the phone number of our company on the website. Contact us at any convenient day. We work all year round. Our manager will have a short telephone conversation with you. He will ask a few questions about your dryer and the breakdown that has occurred. If necessary, a specialist will send a technician or several specialists to you. You can also order San Diego appliance repair by filling out the feedback form. This is an even more convenient option. After 1-3 minutes our specialist will contact you.
This is one of the many problems that our experts solve. Order Air conditioning repair and soon you will forget that such a problem existed. Our technician will carefully inspect your equipment and find the cause of the breakdown. The next step is the repair itself. The specialist will either repair the part that is out of order or replace it. By the way, we carry out San Diego appliance repair using only original spare parts. You can be sure that your equipment will work reliably after our repair.