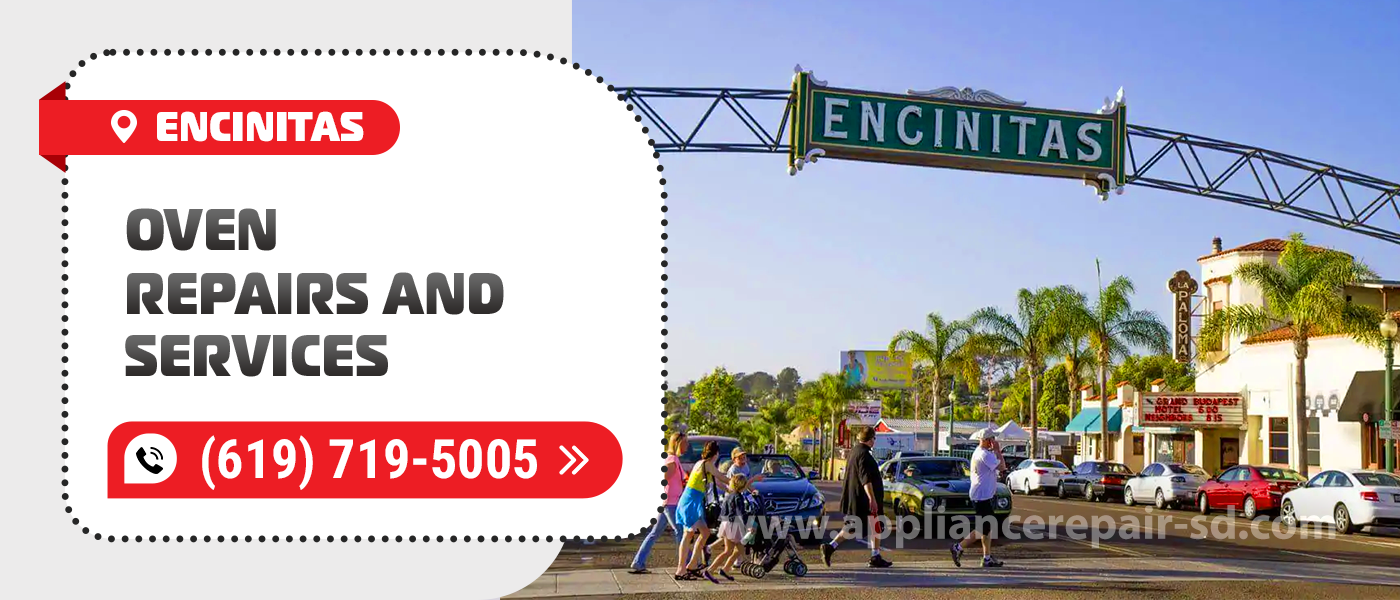 Finding the best Oven Repair in Encinitas, CA may seem a hard task. People want to get high-quality results in the shortest terms and at an affordable price. Some think it is impossible. But Appliance Service Center proves different! We adjust to any requirements of our clients and provide the best solutions for any situation.
People often do not pay enough attention to minor malfunctions if it does not bother cooking too much. But for the proper functioning of any electronics, each detail is essential. When anything goes wrong, it may lead to serious trouble or total failure. Here are the most common issues with ovens which you should not ignore.
Lost, damaged, or dysfunctional handles, buttons, switchers, knobs, leveling feet, belts, fan blades, baffles, gates, filters, valves, drawer mechanisms, or other details.

The appliance does not make any heat or flame.

It heats unevenly or insufficiently.

The induction coils, burners, electrical coils, tans, bake elements, broilers, or other heating parts are dysfunctional and require repair or replacement.

Troubles with electricity (cord, isolation, plug) or gas (pilot light, gas safety valve) supply.

The temperature in the oven gets too high or too low and you cannot change it.

Controllers and timers do not work.

The information panel malfunctions, the screen shows an error, or the control pad does not work at all.

The appliance does not self-cleanse.

You notice a burning, gas, or electrical smell from your oven.

The gas line, gas ports, convention fan, gate, filter, or vent tube is obstructed with grease, crumbs, or dust.

The inner lamp or outer light indicator is blinking or burned out.

Faulty hardware, like energy regulator, thermostat, thermal fuse, convection fan, motor, etc.

The flame goes off itself, flickers, arcs, or has a wrong color (red, yellow, orange)

The whole unit or some of its parts makes unusual sounds, like clicking, ticking, hissing, buzzing, grinding, humming, squealing, thumping, vibrating, etc.

The body of the oven gets extremely hot while it is on.

The door glass or body surface is cracked.

The door is not latching, opening, or closing due to damaged gaskets, springs, joints, hinges, interlocks, lid switches, or latches.

The appliance is not turning on or off or it shuts off itself while cooking.
Facing any of those or other troubles, do not hesitate to contact us. We offer free consultations and remote diagnostics, which lets quickly understand what is wrong. Thus, we plan the most effective Encinitas Oven Repair and announce its approximate cost. But it may also appear that the appliance is beyond repair, or the work is not cost-effective. If so, we honestly let you know. We do not try to make money on services that are not useful for you.
We set the fairest rates for Oven Repair in Encinitas, CA. We clearly report all the expenses and do not overcharge, so you are always sure of what you pay for. As our favorable prices for decent work will make you return to us with other tasks, we do not overcharge. Your trust means more to us. The cost of our work is always the fairest, plus, we have pleasant discounts for our clients. They are $25 for online booking, $30 for seniors and veterans, and 15% for returning customers.
We always do our best to make our clients comfortable. And we do it successfully, as they are fully satisfied with our work. They post numerous 5-star reviews where they note our responsibility, attitude, and professionalism. Our customers doubtlessly recommend our Encinitas Oven Repairs to other people, as they know that we can deal with anything! Their opinion about our company is the main indicator of the reliability and outstanding quality of our work. And that is why we easily compete with many other local service centers since 2001.
Our company develops all the time. We open new branches in different areas, which lets us resolve any issues swiftly. With a convenient location and great management, we offer the quickest Oven Repair in Encinitas, CA. An absolute majority of ovens we fix run like a clock the same day you apply to us. We also offer an urgent arrival for a little additional payment. This option means that the technician sets off to your address within 15 minutes after we get your request. And it is available during non-working hours and days off as well.
We also spend minimum time eliminating any breakages because of the outstanding knowledge and skills of our team. Each of our technicians has over 20 years of experience and regularly undergoes training to raise the qualification. They have licenses for serving luxury and the latest items. Thus, you can be sure that we always conduct the most effective and reliable Encinitas Oven Repair. We reanimate commercial and household ovens of all types, brands, and models. The outstanding proficiency of our technicians always means the flawless quality of work.
To conduct each Oven Repair in Encinitas, CA perfectly, we have all the needed professional equipment and materials. Top-rank tools help us proceed with any task precisely and dustless. To ensure that your oven will perform smoothly for a long without squawking and tottering, we pick the proper details. Original and alternative parts may be different in price, which lets us adjust to your budget. But in any case, we have only high-quality details in stock. For all of them, we provide a 1-year guarantee. We also back up our labor with a 90-day warranty. 
Appliance Service Center is your best choice in any situation! Our proficient team fluently eliminates issues of any complexity. We have the friendliest managers who are always ready to help you arrange the most comfortable solution. All you need to do is call us or leave an application on our website. We provide top-quality Encinitas Oven Repair and Service at the shortest term and the most reasonable price!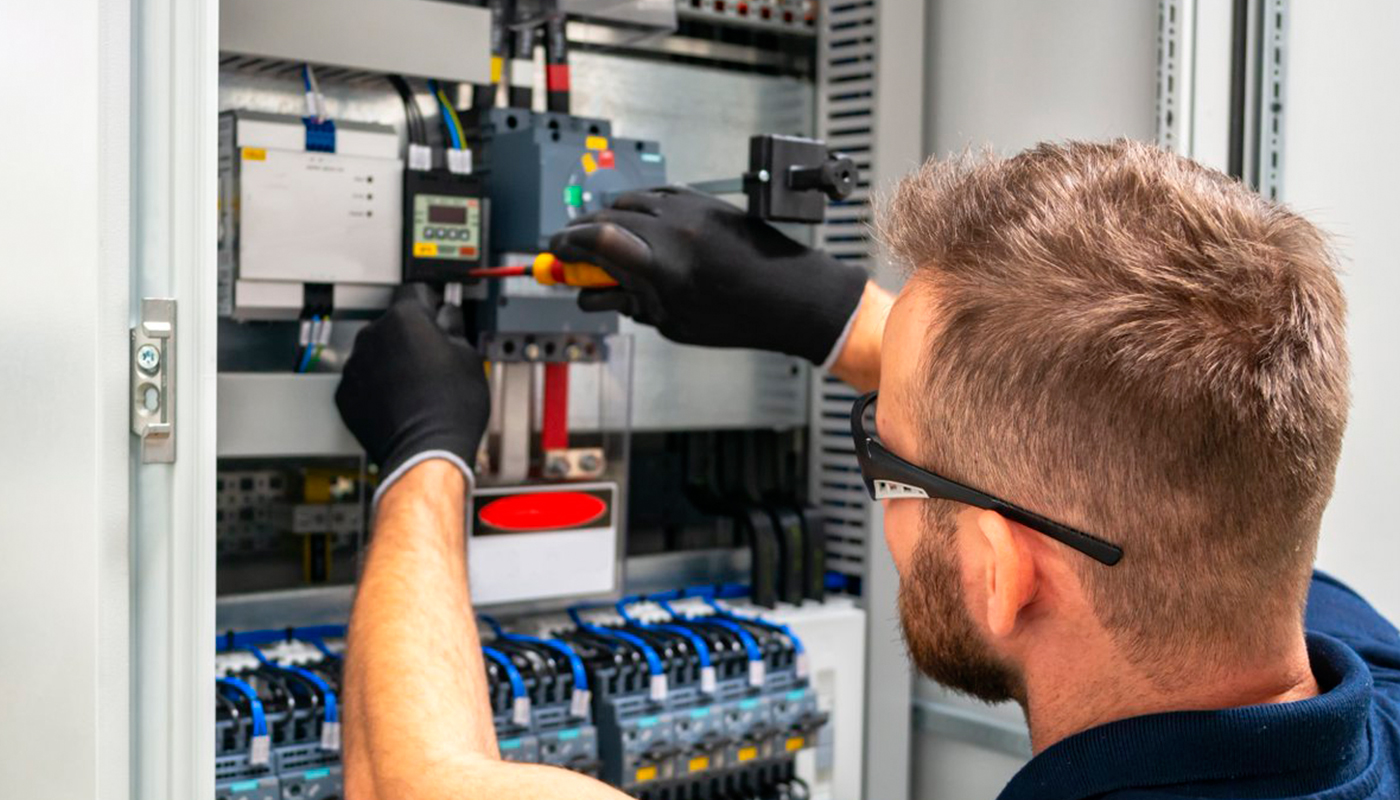 We use only professional equipment and tools, original spare parts, and high-quality consumables. Our technicians have 20 years of experience working with all types of household appliances from well-known brands. Specialists constantly improve their skills to provide you with high-quality services.
Frequently Asked Questions
Do you have any questions you would like to ask us? We recommend reading the answers to the most frequently asked questions first. If you don't find the information you need here, give us a call.