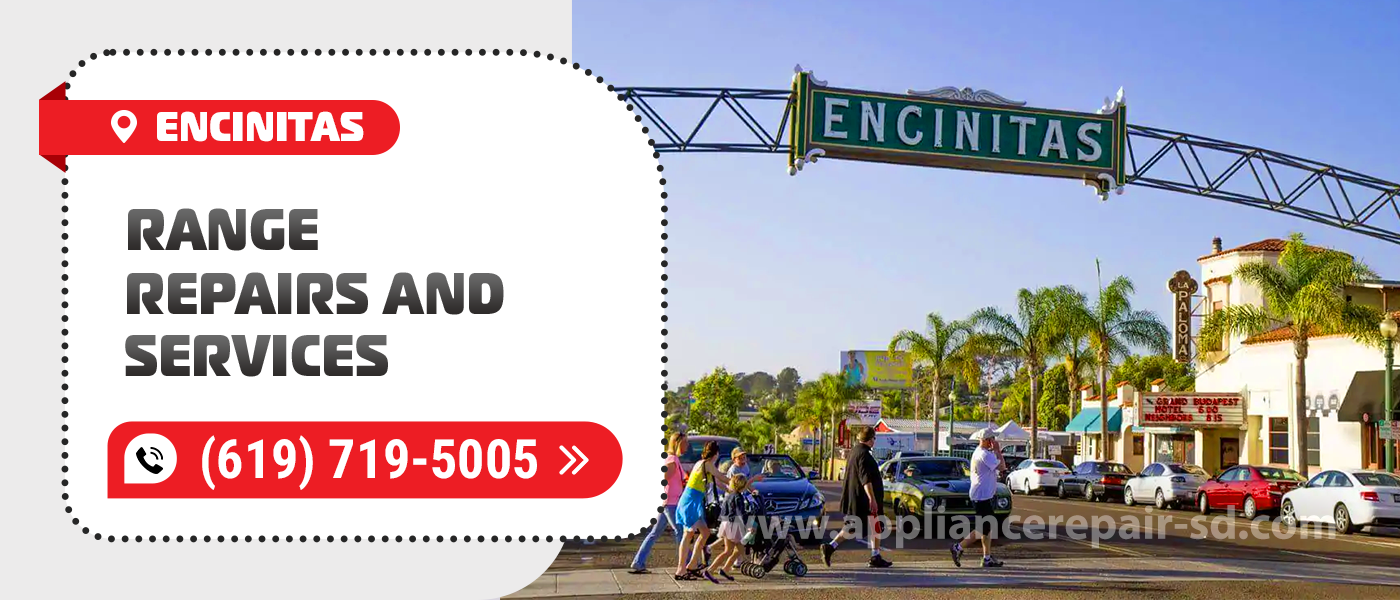 Range Repair in Encinitas
For those who know how useful the range is, its failure may be a real tragedy. This appliance is the most multifunctional for any cooking task in a restaurant, cafe, or home. But with years of exploitation, voltage surges, or other factors, it may stop providing you with the needed assistance. Apply to Appliance Service Center in such a case and any troubles will quickly vanish. Our company provides the most effective and high-quality Range Repair in Encinitas, CA since 2001. Our clients always get the best solutions quickly and pay the most favorable cost for them.
The best way to get your range to perform perfectly again is to apply to a reliable company. And we have many reasons to claim that our service center is a trustworthy one!
The trust of clients
Our company is active and developing for over 20 years so far. Considering the harsh competition around, it is possible only for the best service providers. Our clients trust their electronics to us because they do not doubt our responsibility. We reach the best results for each Encinitas Range Repair we conduct. A solid proof of that is a huge number of positive reviews on our Google page. You can be sure that people recommend us to others because of the decent job we do.
The highest quality of work
The highest quality is the main aspect of each Range Repair in Encinitas, CA. And our team always does its best to reach such a result. They are training and raising their qualification all the time. The skills and knowledge of our technicians let them fluently and effectively serve ranges of all brands and models. They get licenses from top manufacturers, so easily deal with luxury and the latest items too. After our arrival, any household or commercial appliance will perform like a brand-new one again. We solidify our labor with a 90-day guarantee.
The usage of the best equipment
The proper tools and details have a huge impact on the result of the repair. That is why we use only top-rank ones. Our technicians pick the most fitting spare parts for every single unit. A proper choice means the smooth and durable performance of your unit. With that, we can guarantee the most effective and precise Encinitas Range Repairs. And we back up all the details we use with a 1-year warranty.
The best price
Our company offers the most reasonable cost for all Range Repair in Encinitas, CA we conduct. It means that you do not pay for useless services or work which does not last long. You get a decent result and always know what you pay for. Besides setting the most affordable rates, we also have special deals. You pay $25 less for booking the order online. Veterans and seniors get a $30 discount. And for returning clients, the price is 15% lower.
The highest speed.
No one likes wasting time on long expectance, especially if it is downtime. Thus, we offer the quickest Encinitas Range Repair whenever it is suitable for you. Our office has a convenient location and brilliant management, so we easily adjust to any time. Even if you need us during non-working days or hours, you can rely on us. Urgent arrival costs a bit more but means that we rush to help you within 15 minutes after your request. Over 90% of orders take us less than a day to complete. You can be sure of getting your range back to normal as soon as possible unless you pick another moment.
If you want to clarify some information or the condition of your unit, just contact us anytime. You can get a free consultation and any needed information from our friendly and polite staff. We also conduct remote diagnostics, which is free if you apply for Range Repair in Encinitas, CA to us. It helps to find out the reasons for the breakage, the best solution, and its approximate cost quickly. In case we can help remotely, or the best solution is the replacement, it also helps to save much time. In any case, we offer only the most effective way out of any situation.
We easily resolve any breakages with ranges. Here is the list of the most common issues with these items that we easily eliminate.
The door cannot latch, close, or open owing to deformed gaskets, springs, joints, interlocks, latches, or lid switches.

The door glass or body surface is cracked.

The burners or heaters produce no heat or flame or do it insufficiently/unevenly.

The hardware requires replacement (induction coils, electrical coils, bake elements, broilers, grills, tans, burners, thermostats, convection fans, pilot lights, etc.).

The light indicator or the bulb inside is flickering or not glowing.

The indicator shows the item is on, but it is not reacting or producing any heat.

The information screen, controllers, timers, and control panel malfunction.

The induction or electrical coils have issues with connection or sensors.

The range produces loud vibrations, knocking, grinding, ticking, humming, buzzing, thumping, squealing, or other awkward noises.

When you turn the burners on, they are clicking, hissing, ticking, or sparkling.

The flame is flickering or has a wrong color (yellow, orange, or red).

Worn-off, damaged, or lost details require replacement (burner covers, grates, reversing valves, gas valves, bearings, flaps, fan blades, baffles, belts, handles, leveling feet, knobs, buttons, switches, drawer mechanisms, light assembly, etc.).

The range produces a burning, electrical, or gas smell, regardless of if it is on or off.

Spoiled wiring, isolation, plug, ignition, or gas valve cause issues with the gas or electricity supply.

The appliance shuts off itself or cannot turn on.

Pans and pots become black after cooking.

You cannot adjust the needed temperature, time, or mode.

The gas line, convection fan, or vent tube is obstructed with grease, crumbs, or dust.
Appliance Service Center always aims to be your best assistance in any issues with your electronics. Our technicians know how to make any unit run like a clock. We carefully listen to your wishes and offer the most comfortable conditions. If you are looking for the best Encinitas Range Repair and Service, just call us or place an online application. We make any problems vanish in the shortest terms and at the fairest price!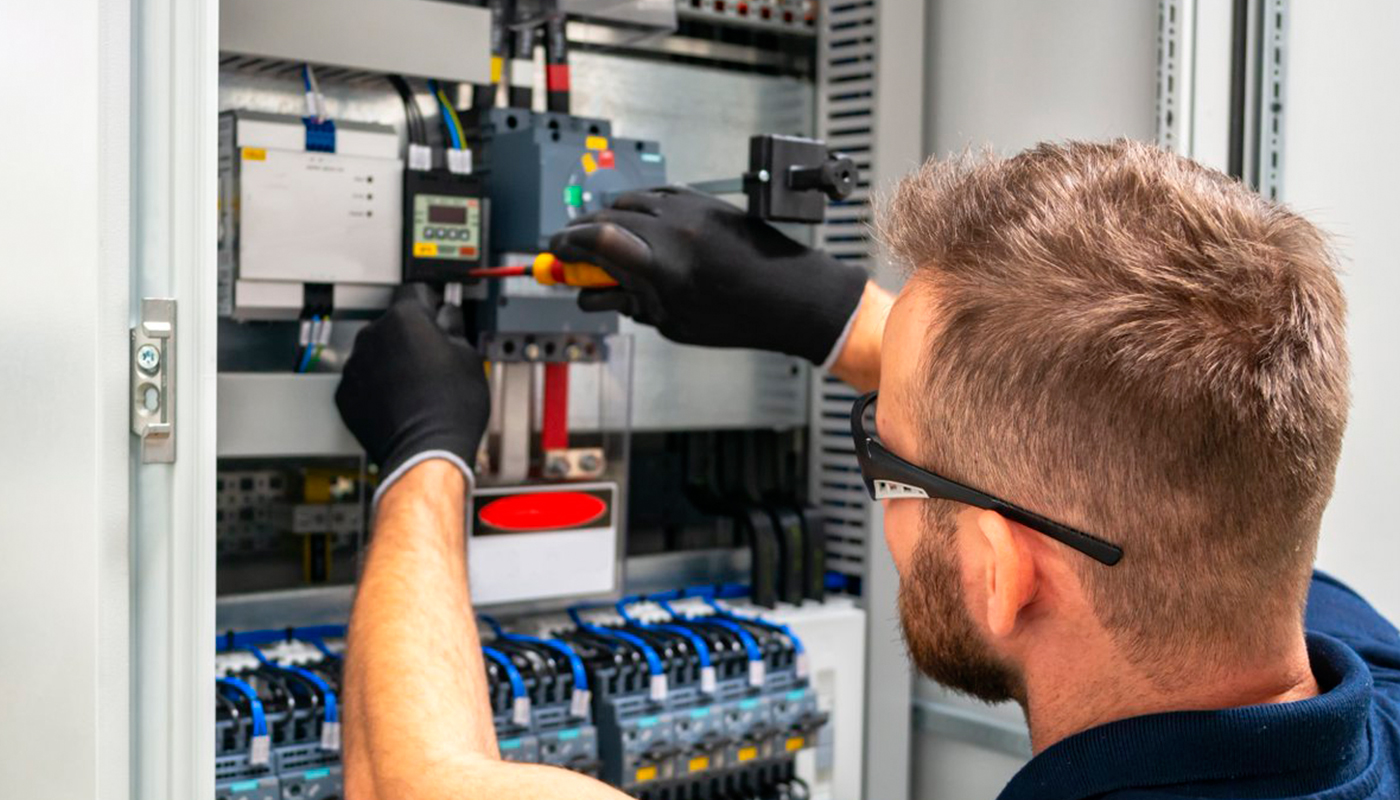 We use only professional equipment and tools, original spare parts, and high-quality consumables. Our technicians have 20 years of experience working with all types of household appliances from well-known brands. Specialists constantly improve their skills to provide you with high-quality services.
Frequently Asked Questions
Do you have any questions you would like to ask us? We recommend reading the answers to the most frequently asked questions first. If you don't find the information you need here, give us a call.