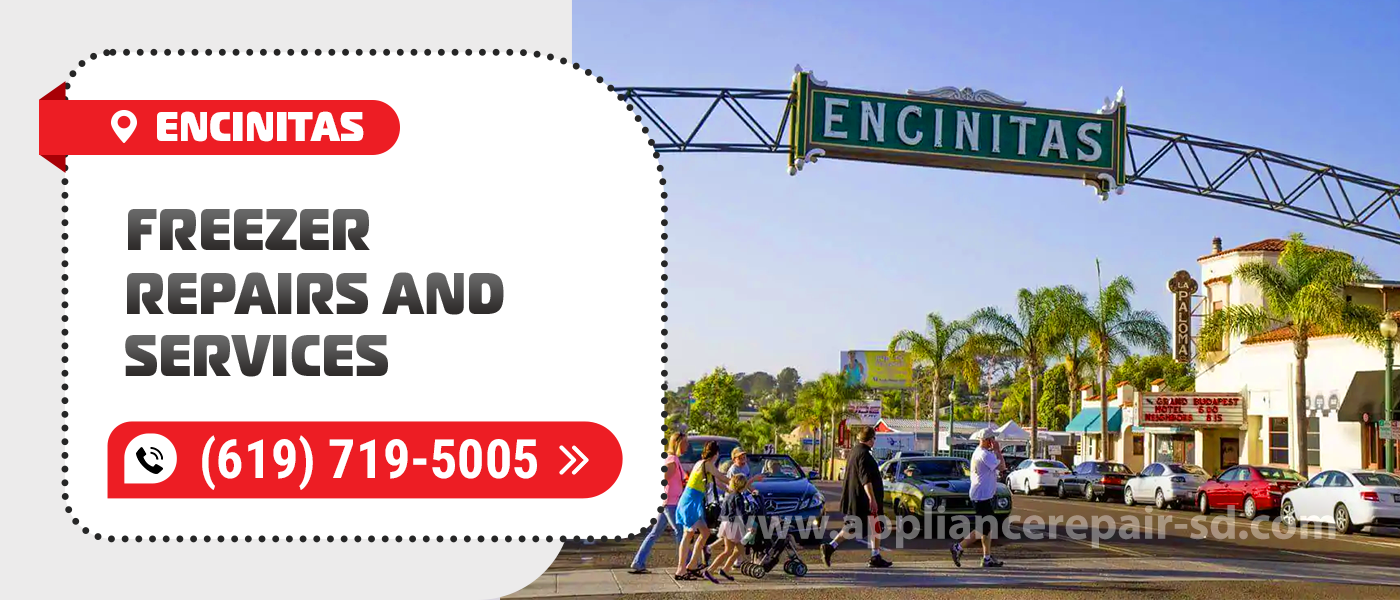 Freezer Repair in Encinitas
If your freezer looks like a snow desert, it means that something is wrong. It is so widespread that people often think it is normal. But it is a sign of a problem, which may lead to a sooner breakage of your unit. There are many issues that require attention, and Appliance Service Center is always ready to help! We provide regular maintenance and timely fixing for over 20 years so far. Our clients get the most effective, quick, and high-quality solutions. Apply to us anytime if you are interested in the best Freezer Repair in Encinitas, CA at a reasonable price.
The list of issues that happen with freezers is pretty big. And if you want your unit to serve you properly for a long, you should not ignore any of them. Here are the most common troubles that happen to freezers.
The appliance produces a burning or electrical smell.

It is vibrating, bubbling, humming, buzzing, squealing, grinding, thumping, or gurgling loudly.

It has door joints, springs, hinges, latches, interlocks, or lid switches out of shape.

The door cannot latch, close, or open normally.

The appliance freezes unevenly, insufficiently, or too much.

It does not self-defrost automatically.

The overload protector, defrost heater or timer, compressor relay, relay switch, evaporator or condenser fan, compressor motor, thermostat, vent, condenser coils, evaporator, icemaker, or other hardware is out of order.

The surfaces, shelves, or doors are damaged, scratched, or dented.

The interior or exterior lights are burned out.

Pieces of ice, ice mold, or snow-like accumulation cover the inner walls, coils, or products inside the freezer.

The appliance has a filthy odor inside.

The defrost drainer, drain pan, or tube is choked, and the coils are obstructed with ice, so they require cleaning.

The control panel needs recalibration.

You cannot change any settings, like time or temperature, as buttons do not react, the screen is blank, or the whole control pad failed.

The refrigerant coolant or water is dripping or leaking.

Damaged, cracked, or worn-off water inlet valves, hoses, pipes, tubes, blown fuses, compressor mounts, knobs, buttons, switches, leveling feet, belts, wires, plugs, etc.

The freezer cannot turn on normally, goes on and off repeatedly, or shuts off itself.

The electricity supply is ruined or unstable.
If you face any of those or other unpleasant signs, the best thing to do is to contact us. When you explain your problem, our specialists quickly understand how to eliminate it. We also can tell you the approximate cost of the needed Encinitas Freezer Repair beforehand. But if we indicate that the work is not cost-effective or advisable, we clearly inform you. We are always honest with our customers, as their trust is our main motivation. Consultations and remote diagnostics are free for our dear clients.
And since 2001, we successfully make people happy with our Freezer Repair in Encinitas, CA. The best indicator of that is that they come back to us if need to fix another unit too. Our customers appreciate our professionalism and client focus, so confidently recommend us to others. They also share their honest opinion and gratitude in numerous 5-star reviews on our Google page. 
Since 2001, our team has successfully completed tons of Encinitas Freezer Repairs. We made back to normal many commercial and household items of different brands and models. Thus, we surely claim, that we easily deal with any freezer, regardless of how difficult the breakage is. Our team has the highest and most up-to-date qualifications, skills, and knowledge. They train all the time and have licenses for serving luxury and the latest units. You can be sure of the brilliant quality of everything we do. We provide a 90-day guarantee for the labor of our staff and a 1-year one for the details. 
And for any freezer you have, we can pick the most suitable spare parts. Replacing certain details is the most frequent procedure we need to do. Thus, we pay much attention to their quality. We have a vast variety of original and alternative spare parts in stock. Therefore, we surely have ones, which perfectly fit your unit and will help it function properly. We also use top-rank materials, tools, and equipment for each Freezer Repair in Encinitas, CA. Our neatest technicians leave your room tidy and make your appliance perform its duties perfectly.
The best result of our work will not keep you waiting long. Our company cares for your time and offers the swiftest Encinitas Freezer Repair. We complete over 90% of orders the same day we get an application. As our local department is open 24/7, you can request an urgent arrival at any needed moment too. The technician sets off to your address within 15 minutes for a little urgency fee. We believe that your freezer should not aimlessly stand in your room, so always rush to help you!
And the price of all those great services is pleasantly affordable. We never overcharge or offer senseless procedures, so you pay a fair price for a decent job. With us, you get only the most cost-effective Freezer Repair in Encinitas, CA. Thus, we do not pretend to assist you if indicate that the unit is beyond repair. You get a full report of all the expenses and always know what you pay for. Another bonus is a special price you can get! We offer discounts, which are $30 for veterans and seniors, 15% for returning clients, and $25 for online booking.
Is the best Encinitas Freezer Repair and Service what you are looking for? Then, Appliance Service Center is the best choice for you! We are providing the most reliable results, and always make our clients satisfied. All you need to do is just call us or place an online application. Our team is always ready to make your freezer back to normal at a favorable price, shortest terms, and flawless quality.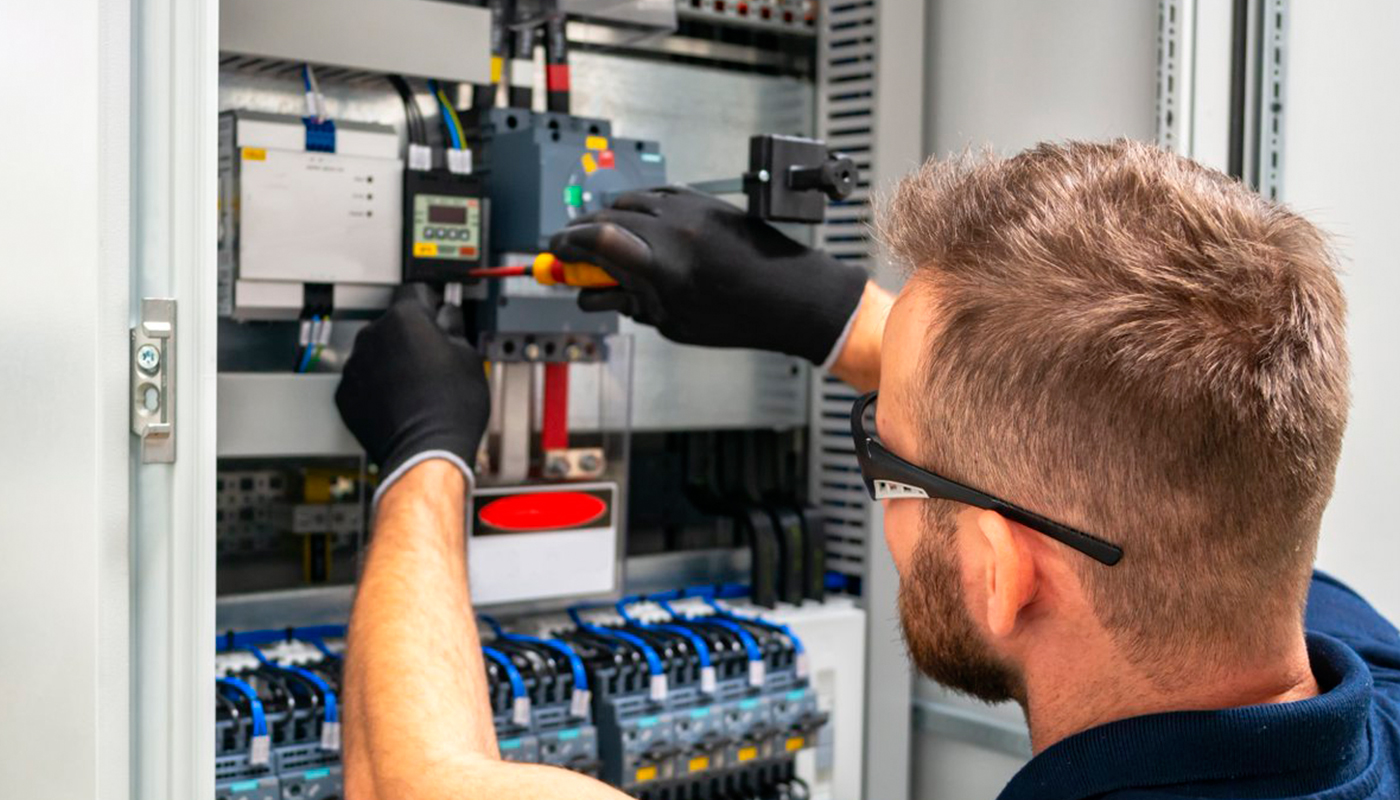 We use only professional equipment and tools, original spare parts, and high-quality consumables. Our technicians have 20 years of experience working with all types of household appliances from well-known brands. Specialists constantly improve their skills to provide you with high-quality services.
Frequently Asked Questions
Do you have any questions you would like to ask us? We recommend reading the answers to the most frequently asked questions first. If you don't find the information you need here, give us a call.