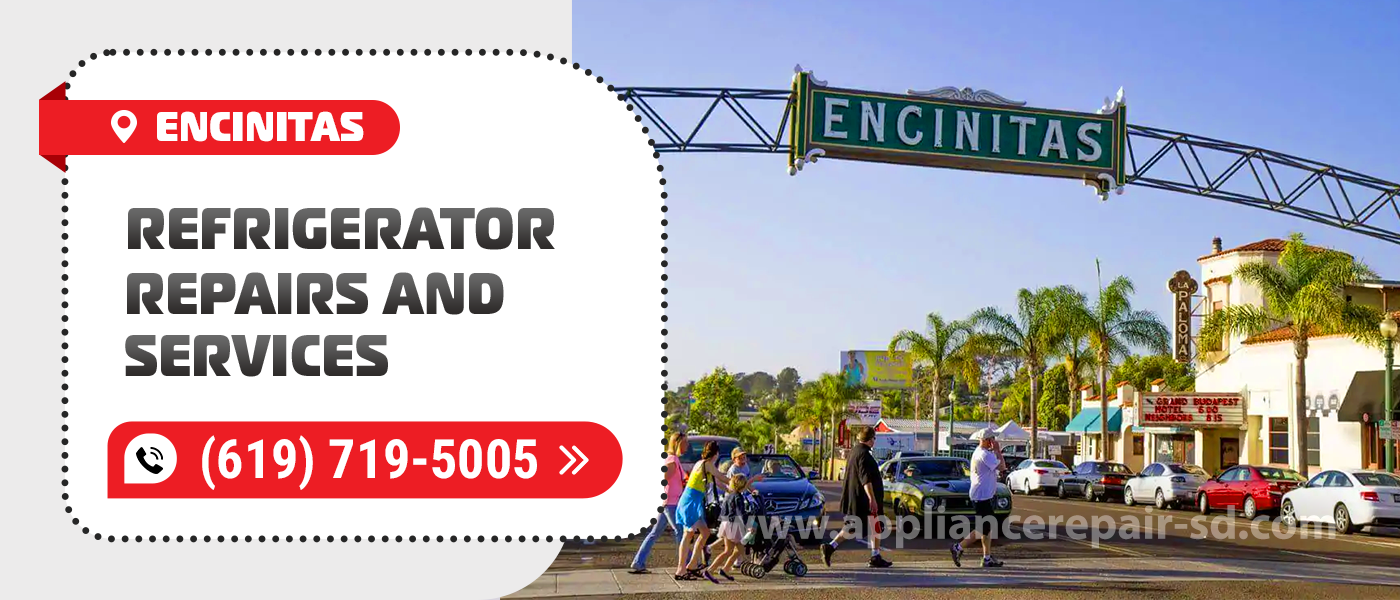 Refrigerator Repair in Encinitas
Your fridge is a faithful keeper of your fresh products and dishes. But sometimes it can get sick and it needs your help to get back to normal. The best thing you can do is apply to Appliance Service Center. Our company has over 20 years of experience in effective curing fridges. We always find the quickest solutions, so with us, your appliance runs like a clock soon. We provide the highest quality Refrigerator Repair in Encinitas, CA at the most favorable price.
Some fridge issues are easy to prevent if you regularly maintain your unit. Unfortunately, people mostly recall it when the appliance is already down. We strongly recommend you pay attention to the condition of your electronics. Contact us if anything is wrong and you notice some of the issues below or other ones.
The appliance cannot turn on.

It shuts off itself or is going on and off repeatedly. 

There is no electricity supply because of spoiled wires, isolation, or plugs.

Some hardware part requires repair or replacement (compressor, defrost heater or timer, evaporator or condenser coils, control relay, expansion device, control relay, etc.).

Timers and controls are out of order.

The control panel is faulty, so you cannot adjust any settings.

The screen is blank or shows an error.

The door gaskets, joints, latches, interlocks, lid switches, springs, or hinges are deformed.

The unit is not freezing.

The temperature in the fridge is insufficient or too cold.

The walls, shelves, door, or body surfaces are cracked or have dents.

Water or refrigerant is leaking, dripping, or accumulating under the fridge.

The appliance is vibrating, buzzing, squealing, humming, thumping, grinding, bubbling, gurgling, or making other loud indistinctive noises.

The inner or outer lights are not shining.

Freezer, ice maker, or water dispenser malfunction.

Leveling feet, belts, bearings, switches, buttons, knobs, or other details are worn off, damaged, or lost.

The inner walls, coils, or products have a layer of ice or snow on them.
Tell us what is wrong, and we will find the most efficient way to eliminate the issue. We provide free consultations and remote diagnostics anytime. It helps to clarify the situation and plan the most appropriate Encinitas Refrigerator Repair. We quickly find the reason for the breakage and announce the approximate cost of fixing it. As we care for your comfort the most, we are always honest with you. Thus, if we can provide you with simple instructions to eliminate the issue, we gladly do it. We also do not lie to you if the only way out is to replace your fridge.
We know that some companies make money by providing services that are not effective or durable. They benefit financially but lose your trust, and that is the opposite of what we do. We provide only cost-effective and solid Refrigerator Repair in Encinitas, CA. With us, you get a brilliant result and pay a fair price for it. We set the most affordable rates as it makes you come back to us to fix other units too. And returning clients get a 15% discount. The price is also $25 lower for online booking and $30 lower for seniors and veterans.
Seeking the most comfortable conditions, people also are looking for the quickest solution. And that is another of our features. Perfectly customized management and convenient location let us spend minimum time to reach any address. We complete over 90% of Encinitas Refrigerator Repairs within a single day! Plus, you can rely on us in urgent situations. For a small additional payment, the specialist rushes to you immediately after your request. It is available during days off and after hours too.
Quick and low-priced means bad? Not in our case. The highest quality of each Refrigerator Repair in Encinitas, CA we conduct is a must. Our specialists are fluent and proficient, so always know what to do. They are tirelessly developing all the time, so they are up-to-date and have perfectly honed skills. Our team regularly undergoes training and has licenses for dealing with luxury and the last items. We easily cope with commercial and household fridges of any brand and model.
To make your refrigerator perform smoothly for a long time, we use the best professional tools, equipment, and materials. Most often, we need to replace some details, and it is essential to use the proper ones. We have a huge variety of original and alternative spare parts in stock. Thus, we pick the most suitable ones for each appliance. It helps us conduct the most effective Encinitas Refrigerator Repair. We provide a 1-year guarantee for the details we use and a 90-day one for our labor.
There are many service centers around, and we successfully go on developing since 2001 even with harsh competition. It means that clients pick us as a reliable company, which they can trust. Our customers are fully satisfied with the Refrigerator Repair in Encinitas, CA we conduct. They recommend us to friends and share their opinion in numerous positive reviews on the net. As for us, it is the best indicator of a reliable company.
No matter what happens, Appliance Service Center copes with anything! Our friendly and highly qualified specialists are always ready to help your fridge work fine again. We treat each unit with responsibility and care, always providing brilliant quality. Just call us or place an online application and we will call you back in minutes. With us, you get the best Encinitas Refrigerator Repair and Service swiftly and at the most reasonable price.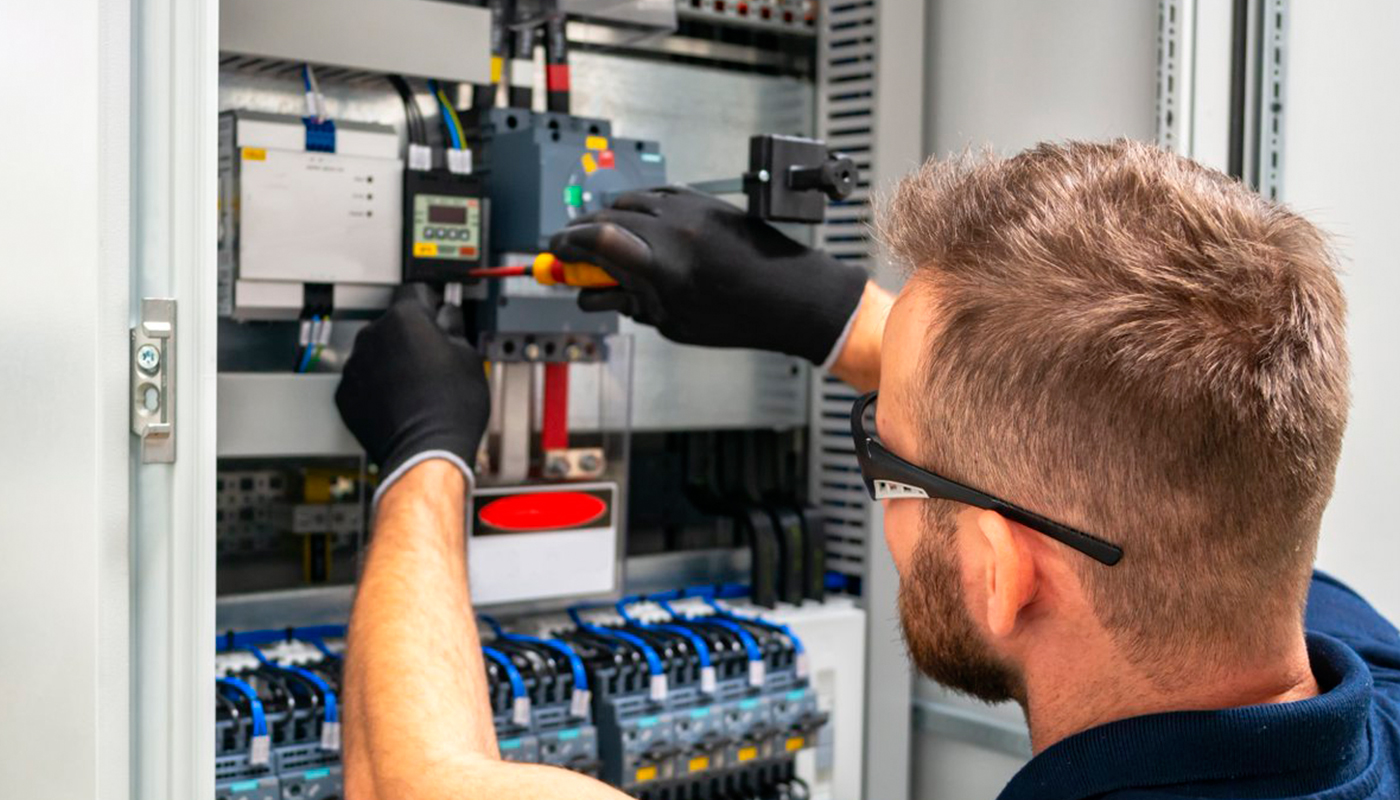 We use only professional equipment and tools, original spare parts, and high-quality consumables. Our technicians have 20 years of experience working with all types of household appliances from well-known brands. Specialists constantly improve their skills to provide you with high-quality services.
Frequently Asked Questions
Do you have any questions you would like to ask us? We recommend reading the answers to the most frequently asked questions first. If you don't find the information you need here, give us a call.