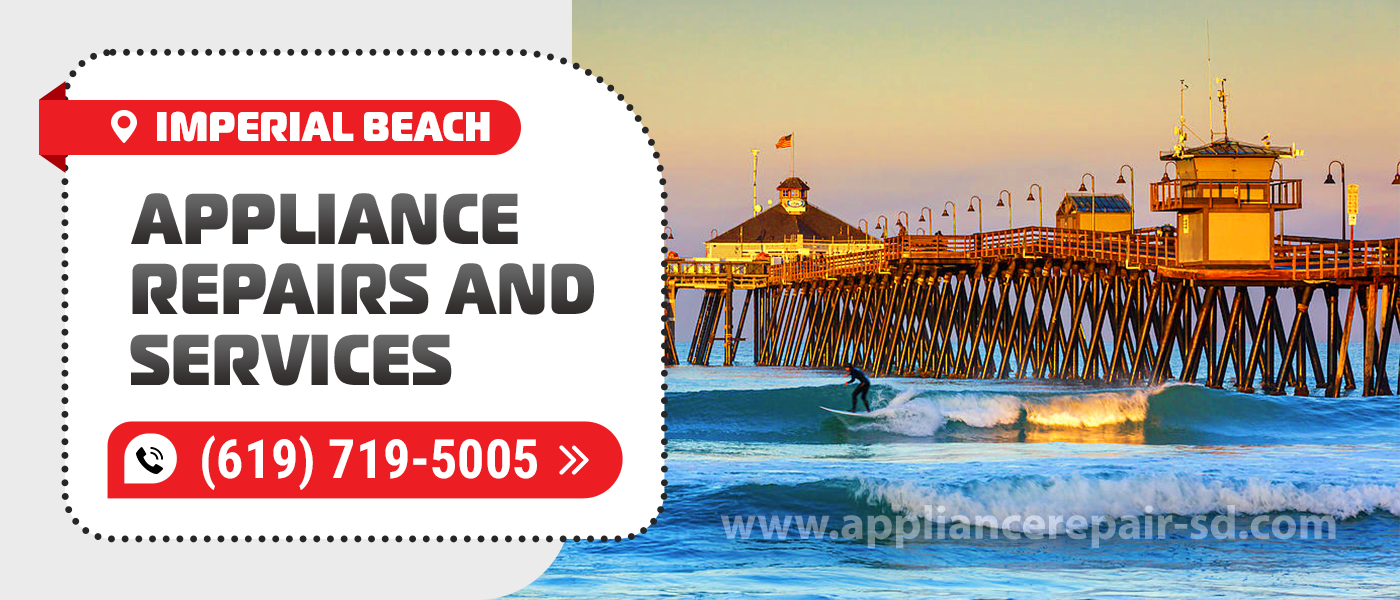 Imperial Beach Appliance Repair
Your appliance is no longer working as it should? Don't worry. If you turn to professionals for help, there will be no trace of this problem. We recommend contacting the Appliance Service Center. You can order Appliance Repair in Imperial Beach, CA. You will receive assistance from professionals with over 20 years of experience. High quality repairs guaranteed!
We offer Imperial Beach Appliance Repair and Service to owners of commercial and residential equipment. Our experts know how to properly repair appliances of any complexity. In addition, technicians are able to work with equipment of any year of production.
The list of appliances we repair includes refrigerators, freezers, wine coolers. Our experts work with heating, air conditioners, ovens, cooktops, ranges and so on.
The complexity of the breakdown doesn't matter to our specialists. You can order Imperial Beach Appliance Repair, no matter what the situation is. However, sometimes the cost of repairs exceeds the purchase of new equipment. Obviously, it would be advisable in this case to buy a new appliance. Our specialist will help you choose a model. In addition, the technician can uninstall old equipment and install new equipment.
The big advantage of our technicians is that they pay a lot of attention to professional development. To make Appliance Repair in Imperial Beach, CA as efficient as possible, our experts attend refresher courses every 6 months. We mean trainings that are held at manufacturers' factories. These trainings have proven to be extremely effective learning activities.
Do you want to make sure that real professionals work for us? We recommend reading the reviews of customers who have previously ordered Imperial Beach Appliance Repair and Service. Visit Google and Yelp. If you still have additional questions about the work of our specialists, you can ask them to us personally. Call us and get consultation from our manager.
We carry out repairs not only qualitatively, but also quickly
Our company is a real find for customers who like to save their time. Technicians very quickly cope even with complex tasks. Statistics show that in 90% of cases, specialists complete repairs on the same day. Firstly, they are helped by a lot of experience. Secondly, technicians have access to all necessary equipment and spare parts. We don't need to buy some things every time and wait for delivery for several days.
If you order Appliance Repair in Imperial Beach, CA, you won't have to wait long for help. We work all year round and are ready to repair your equipment even on holidays. In 95% of cases, a technician arrives at the specified address on the same day. You will most likely have to wait only a few hours.
If you want to order Appliance Repair in Imperial Beach, CA, we have more good news for you. Each customer receives a 90-day warranty. Our specialists always bring their work to the end. If the failure occurs again in the near future, a technician will come to you and carry out a free repair.
We also provide a 12-month warranty on new parts. If a specialist replaces the part, you will receive this bonus. Speaking of spare parts, it is worth mentioning that we use only original products.
How to order a repair from our company
To use the Imperial Beach Appliance Repair and Service, you need to contact us by phone. Use the phone number listed on the site. There is a second way. We are talking about the feedback form. Leave your details here and an Appliance Service Center specialist will contact you. The average waiting time is 1-3 minutes. Be ready to briefly describe the breakdown that occurred. The manager will offer you to choose the time when you will be ready to meet the technician at your address.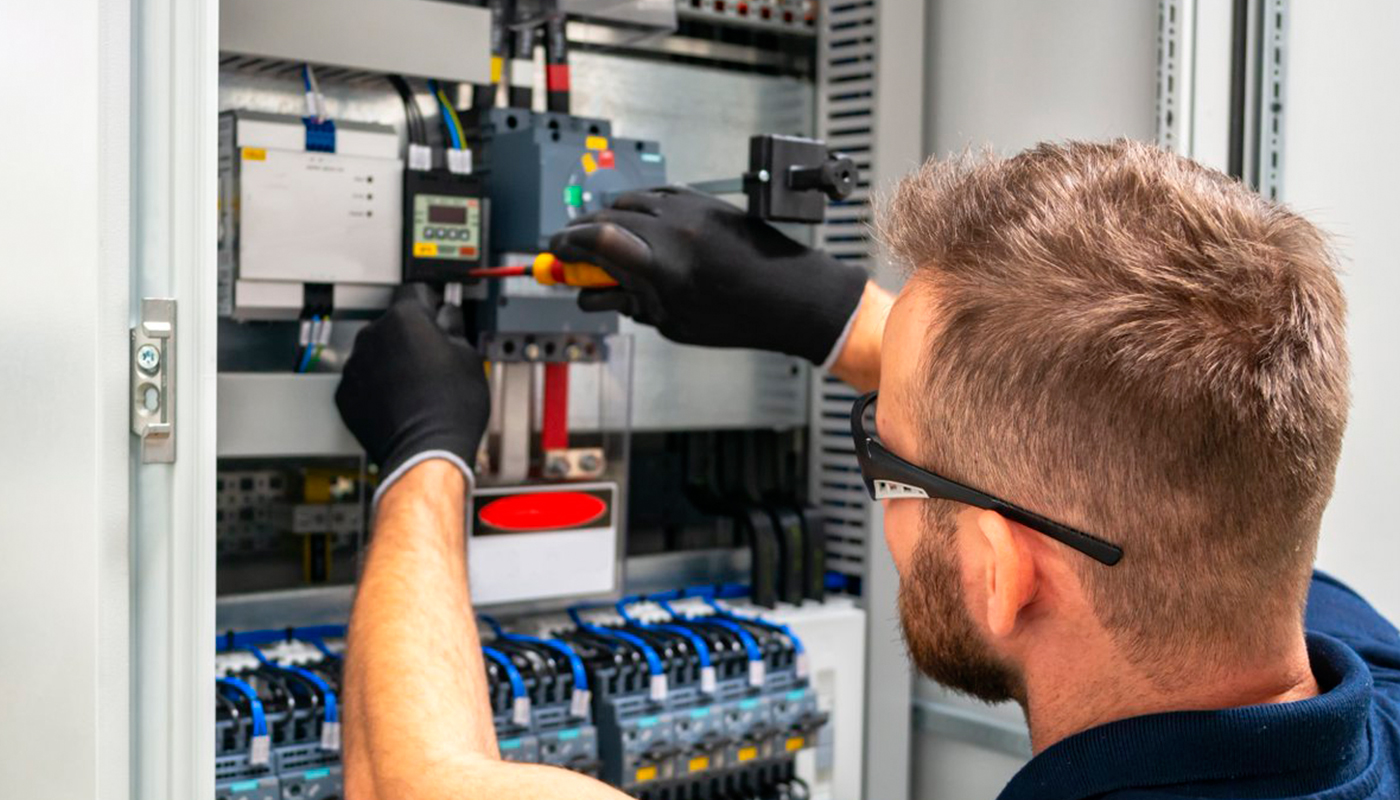 We use only professional equipment and tools, original spare parts, and high-quality consumables. Our technicians have 20 years of experience working with all types of household appliances from well-known brands. Specialists constantly improve their skills to provide you with high-quality services.
Appliances Repair services in Imperial Beach
Here are the appliances we repair. Did you find what you need on the list? Contact us, order a repair, get a high-level service and a quality guarantee. A company with over 20 years of experience at your service!
Frequently Asked Questions
We suggest that you familiarize yourself with the answers to three questions that our customers often have. Would you like to get more information? Call us.
If you order Fridge repair, you will receive assistance from highly experienced specialists. To be more precise, our technicians have been doing their job since 2001. Experts are certified. They know everything a true professional should know. Moreover, specialists are constantly studying novelties in the world of residential and commercial appliances. Order San Diego appliance repair to get expert help.
You can order Dryer repair, no matter what model of equipment you own. Our technicians repair both commercial and residential models with the same quality. Experts skillfully restore old dryers and the newest ones. What is important, we carry out repairs of any complexity. For technicians, it doesn't matter which part failed in your appliance. Order San Diego appliance repair, and our specialists will definitely find a way out of the situation.
We have been working with such kitchen equipment for many years. You can be sure that our specialists will solve your problem. Order Oven repair. To do this, call us or fill out the feedback form. Chances are you'll be able to use your equipment again soon as 90% of repairs are completed on the same day. San Diego appliance repair can be ordered by any owner of such appliances. We repair all ovens from popular manufacturers.