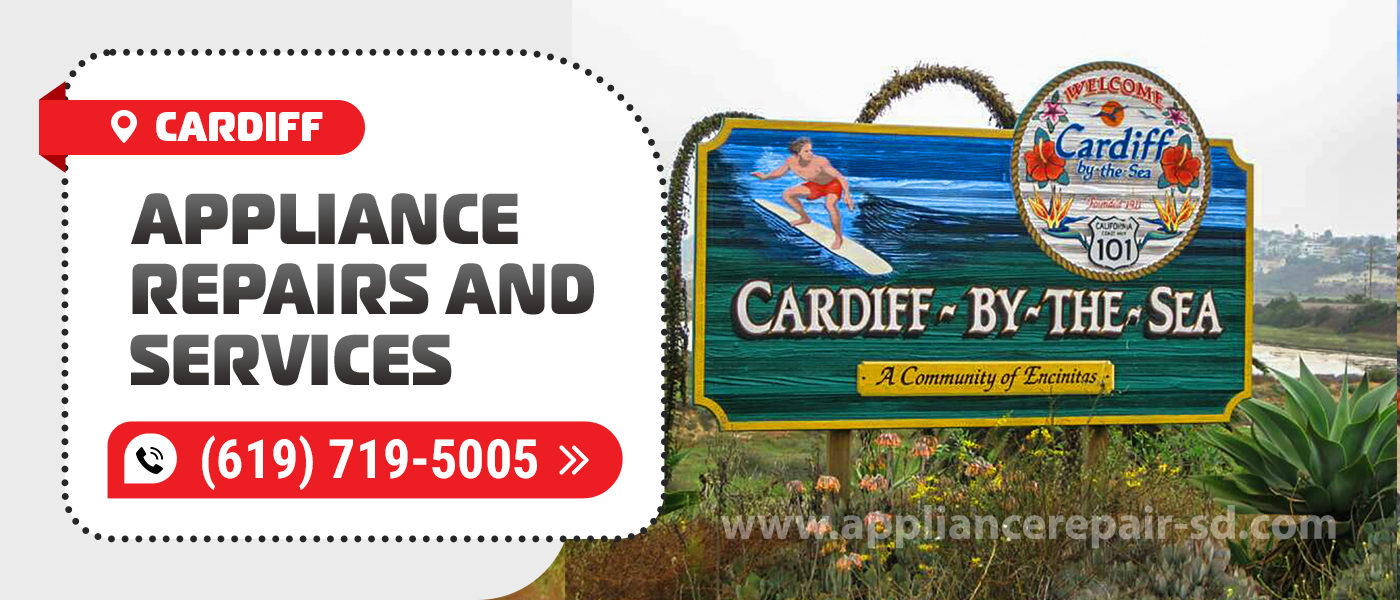 Repairing modern equipment is a difficult task. Today, manufacturers use the latest technology and numerous intricate details. To carry out repairs efficiently, you must have a lot of experience and advanced skills. We recommend entrusting this work to experienced professionals. Contact the Appliance Service Center. You can order Appliance Repair in Cardiff, CA any day. Our company operates all year round. We are ready to accept your application and send a technician to you almost at any time.
You can take advantage of Cardiff Appliance Repair and Service, no matter what your situation is. Our specialists carry out repairs of any type. You can contact us for help if there is a breakdown or is a need to carry out preventive measures.
You can order Cardiff Appliance Repair if you have a refrigerator, freezer or microwave. We work with ovens, air conditioners, heating and many other equipment. If you have a large and complex appliance, we will send 2-3 technicians to you if necessary. Experts will diagnose, find the cause of the breakdown and fix the problem.
We carry out Appliance Repair in Cardiff, CA using only original parts. Our specialists buy a product only if they know that there is a quality certificate. Thanks to this responsible approach, we provide a quality guarantee to every client who has used the Cardiff Appliance Repair and Service.
You will receive a 90-day warranty. If a specialist installs a new part in your equipment, you will receive an additional 12-month warranty on this part. In case of problems in the future, you can contact us again for help.
However, such situations are extremely rare. We recommend reading the reviews of people we have already helped. You can find these comments on popular sites: Google and Yelp. By doing this, you will be convinced that our specialists carry out repairs as professionally as possible.
We make repairs very quickly!
Experienced professionals are able to cope with the work in the shortest possible time. In 90% of cases, repairs are completed on the same day. If you want to save a lot of time, you should definitely order Appliance Repair in Cardiff, CA from our company. In addition, we quickly respond to customer requests. In 95% of cases, a technician arrives at the specified address on the same day.
Practice shows that our technicians are able to eliminate any breakdown. However, sometimes there are situations when repairs are more expensive than buying a new appliance. In this case, the specialist will help you choose new equipment. If you wish, you can ask our expert to uninstall the old appliance and install a new one.
We provide our customers with discounts. If you have previously ordered Appliance Repair in Cardiff, CA and are now contacting us again for help, you will receive a 15% discount. Seniors and veterans receive a $30 discount on repairs. If you order the service via the Internet, you will receive a $25 discount.
You will need to talk with us about your problem over the phone. The manager will consult you. If a non-serious problem has occurred, the specialist will tell you how you can solve this problem yourself. If there is a serious breakdown, the expert will send a technician to your address.
How to use the services of our company
If you would like to order Cardiff Appliance Repair and Service, you can call us. Use the phone number listed on the site. As a reminder, you can contact us any day of the year. You can also fill out a feedback form. In this case, the Appliance Service Center specialist will call you back within 1-3 minutes. You will need to provide your address. In addition, the manager will ask you to choose a time when you will be ready to meet the technician at your place.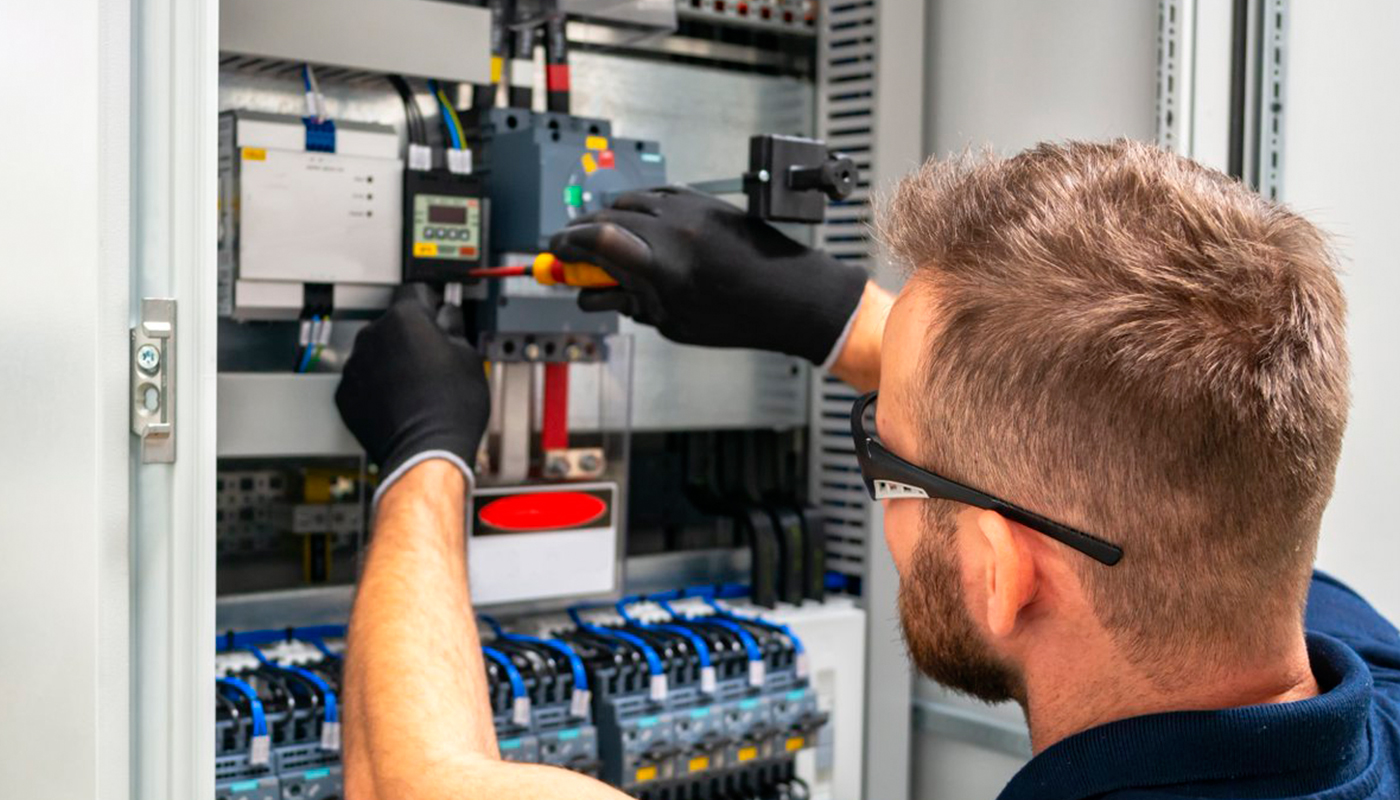 We use only professional equipment and tools, original spare parts, and high-quality consumables. Our technicians have 20 years of experience working with all types of household appliances from well-known brands. Specialists constantly improve their skills to provide you with high-quality services.
Appliances Repair services in Cardiff
Here are the appliances we repair. Did you find what you need on the list? Contact us, order a repair, get a high-level service and a quality guarantee. A company with over 20 years of experience at your service!
Frequently Asked Questions
We invite you to read the answers to the most popular questions that our customers have.
To use Fridge repair, you need to contact us by phone. Find the phone number of our company on the site. Tell our manager about your breakdown. The specialist will conduct a consultation for you and, if necessary, send a technician to you. Our customers have the opportunity to order San Diego appliance repair any day. Specialists work all year round. Leave a request, and soon our technician will arrive at the specified address.
Usually, customers who order Dryer repair receive assistance on the same day. Only in rare cases, repairs are postponed to the next day. Our company doesn't have days off. After you order San Diego appliance repair, our specialist will come to you. He will run a quick diagnosis and tell you why your dryer failed. After agreeing on the details, the expert will begin work. Rest assured that he will definitely solve your problem.
Breakdowns of air conditioners are one of our areas of activity. If you order Air conditioning repair, our technician will definitely return your equipment to its former capacity. There are many reasons for such a breakdown. For example, it may be a lack of freon. The technician will diagnose and find the exact cause of the breakdown. After completion of the work, you will receive a warranty. We provide it to every client who orders San Diego appliance repair.