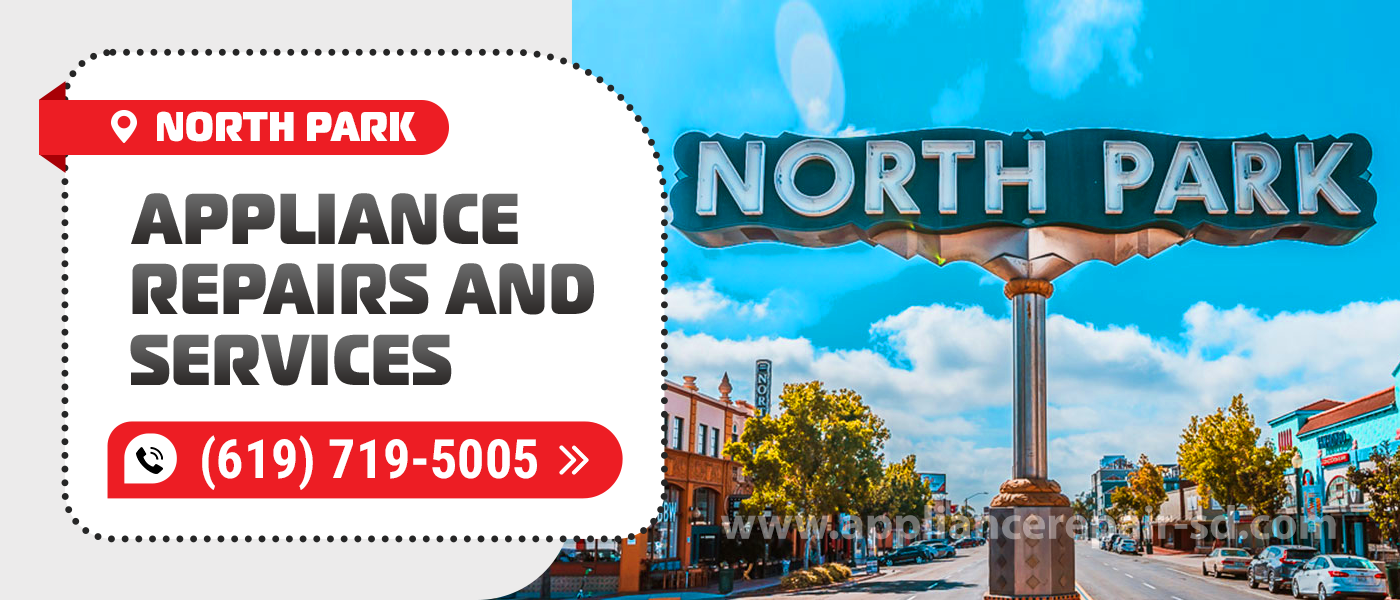 North Park Appliance Repair
We always make sure that our technicians have everything they need to carry out the highest quality repairs. Residential and commercial appliance owners can trust the Appliance Service Center completely. We've been doing Appliance Repair in North Park, CA since 2001. We are rightfully considered one of the most experienced and professional companies in our region.
We hire only true experts in their field. North Park Appliance Repair and Service is carried out by certified professionals who have undergone in-depth training. Each of our employees has the necessary package of documents, including insurance.
In order to carry out North Park Appliance Repair really effectively, technicians regularly attend refresher courses. To be more precise, specialists do this every 6 month. These trainings are held at the manufacturing factories. Our employees have a unique opportunity to personally work on the newest equipment. No matter how modern your appliance is, you can rely on the professionalism of our specialists.
To order Appliance Repair in North Park, CA, you need to contact us by phone. An employee of our company will ask you to tell us in detail about your problem. In some situations, the manager comes to the conclusion that the problem did not arise due to equipment failure. Sometimes you just need to change the settings or contact another professional (for example, an electrician). In this case, our specialist will consult you and tell you what to do.
You can order North Park Appliance Repair and Service if you have commercial or residential appliances. Our experts work with a large number of devices. This list includes air conditioners, heating, hoods, refrigerators, freezers and so on. We repair appliances of any year of manufacture.
If you want to learn more about our company, Google and Yelp will come in handy. On these sites you can find many positive comments from our customers. You also have the opportunity to contact us and get consultation. We can tell you about our services, specialists, special offers and so on.
Fast and high-quality repair is about Appliance Service Center
Our specialists are able to perform their tasks very quickly. Firstly, experience helps them in this. Secondly, technicians have the most modern tools for diagnostics and repair. In addition, we pre-purchase numerous spare parts for equipment. These spare parts are stored in a large warehouse, which is at the disposal of our company.
Speaking in the language of statistics, in 90% of cases, technicians manage to complete repairs on the same day. If you order Appliance Repair in North Park, CA, you will most likely have to wait only a few hours.
Another good news is that our company operates all year round. Due to the absence of days off, we can help you even on a holiday. In 95% of cases, a technician arrives at the specified address on the same day. If you need urgent repairs, you should definitely order Appliance Repair in North Park, CA from our company.
Each client who turns to us for help receives a 90-day warranty. If there is a warranty case, we will repair your appliance free of charge. We also provide a 12-month warranty on newly installed parts. By the way, we use only original products with quality certificates. There is no reason to doubt their high class.
How to use the services of our company
If you want to order North Park Appliance Repair and Service, call the phone number listed on the site. Explain the situation to our manager. Describe the malfunction and the consequences to which it led. Another way to order repairs is to fill out the feedback form on the website. In this case, the Appliance Service Center specialist will call you back shortly. Tell our manager when it will be convenient for you to meet the technician at your address.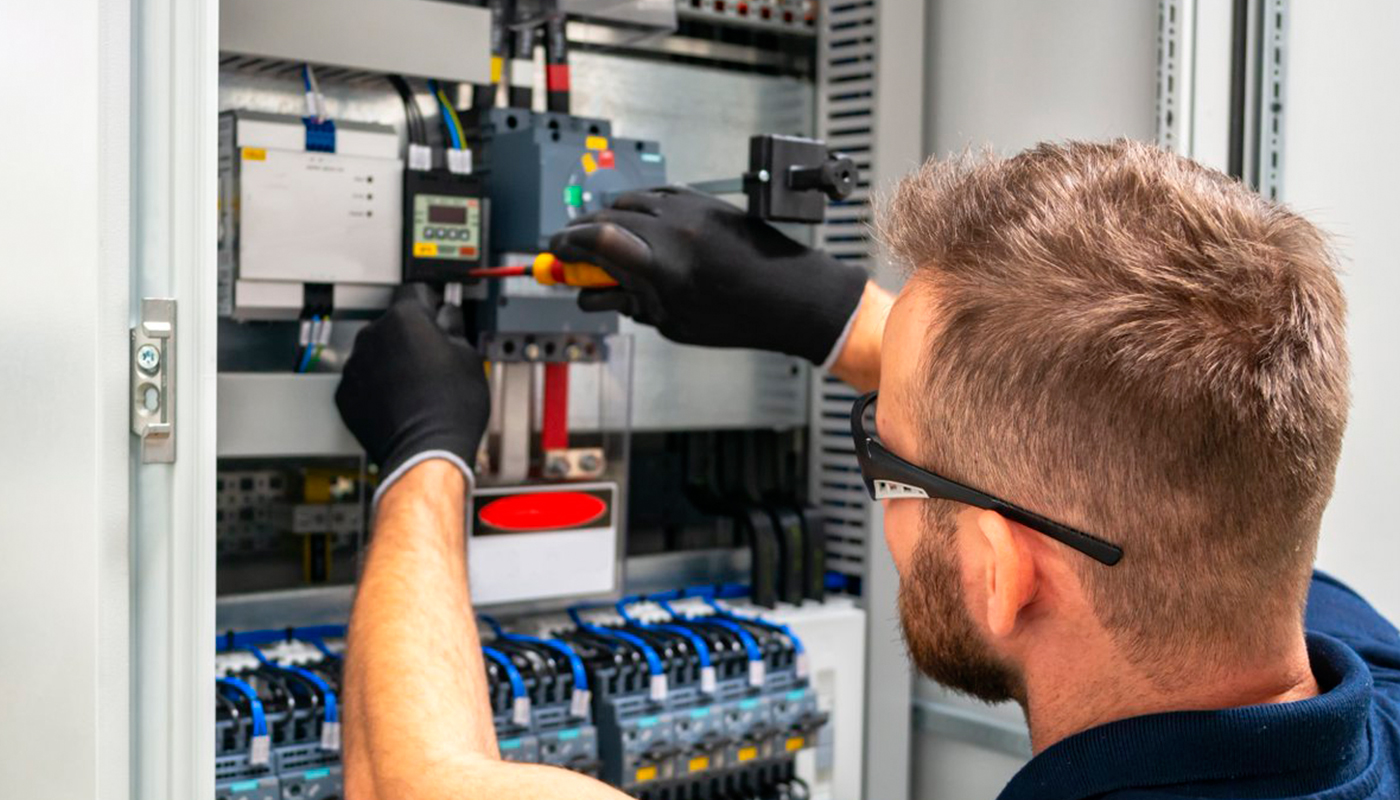 We use only professional equipment and tools, original spare parts, and high-quality consumables. Our technicians have 20 years of experience working with all types of household appliances from well-known brands. Specialists constantly improve their skills to provide you with high-quality services.
Appliances Repair services in North Park
Here are the appliances we repair. Did you find what you need on the list? Contact us, order a repair, get a high-level service and a quality guarantee. A company with over 20 years of experience at your service!
Frequently Asked Questions
If you want, you can read the answers to the most common questions. If you have any other questions, you can ask us by phone.
This is done by experienced professionals who have been repairing residential and commercial appliances for more than 20 years. Our company was established in 2001. If you order Fridge repair, a certified expert will come to you, who is able to solve 100% of customer problems. It doesn't matter how complex the breakdown is. Use San Diego appliance repair and our expert will bring your equipment back to life. After that, you will receive a document that will entitle you to an official warranty. If you have any problems in the future, our specialists will help you again.
There are practically no models that our experts could not handle. Dryer repair can be ordered by the owner of a residential or commercial model. We efficiently repair the latest appliances. This happens because our technicians regularly improve their skills by taking appropriate courses. Specialists are aware of all the latest trends in the world of residential and commercial equipment. In addition, we repair old models too. If your dryer went out of fashion 5-10 years ago, feel free to order San Diego appliance repair. Since we have been operating since 2001, we are well versed in such equipment.
Owners of such equipment often complain about this breakdown. The solution to this problem is simple – order Ice maker repair from our company. Our technician will come to you. He will diagnose and find the cause of the breakdown. The rest is a matter of technique and time. The specialist uses modern tools and all his experience to fix the problem in a short time. Customers who order San Diego appliance repair can use their equipment again the same day in 90% of cases. Our technicians have everything to complete tasks in the shortest possible time.