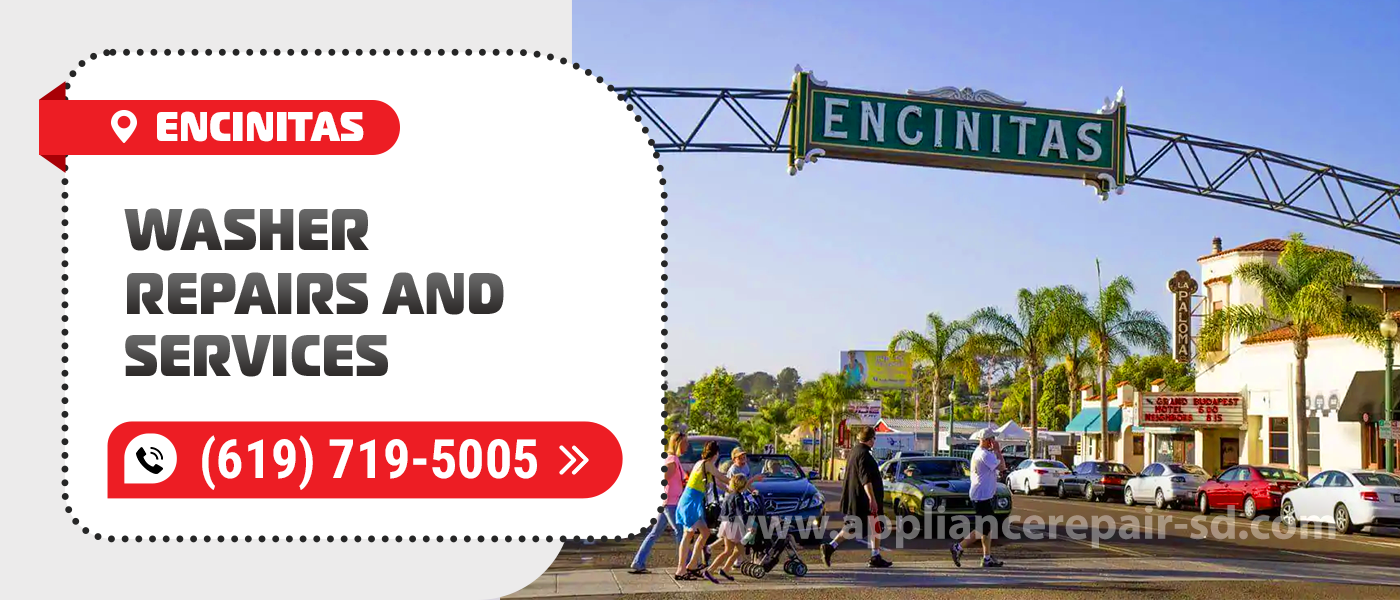 Washer Repair in Encinitas
No matter, if you live alone, have kids, or work in a hotel, you certainly deal with clothes and fabrics. Thus, you know that a washing machine is an extremely useful appliance. But it may lose its beneficial functions because of various reasons, like time, wrong exploitation, voltage surges, etc. That is not a problem if you are a client of the Appliance Service Center. We provide the most high-quality, swift, and fair-priced services for over 20 years so far. With us, you get the best Washer Repair in Encinitas, CA in the most comfortable way for you!
The quality of work is one of the fundamental aspects of a reliable service provider. It is closely related to the experience and its amount. Our company serves clients since 2001 and always provides the best solutions. Those who picked us for Encinitas Washer Repair, never regret this choice. They return to us with other problems as well, and we easily cope with any tasks. Our customers recommend our services to other people and post hundreds of positive reviews on the net.
Our clients get brilliant results regardless of the complexity of the problem they have. With outstanding knowledge and perfectly honed skills, our team reanimates any unit fluently. The latest or the oldest, rare or popular, luxury or budget, commercial or household – any washer runs like a clock if we tackle the problem. Our team has licenses that prove their highest qualifications. We provide effective and durable Washer Repair in Encinitas, CA for units of all brands and models.
In the long term of working with different manufacturers of tools, materials, and spare parts, we selected the best ones. So, proceeding with Encinitas Washer Repairs, our team uses top-rank equipment. It makes our work dustless and maximumly precise. We also choose perfectly fitting spare parts, so your unit functions like a brand new one again for a long. With 90-day labor and 1-year guarantees, you can be calm about not having issues with your washing machine.
Your comfort is the reason for us to become better daily. Our team adjusts to any of your requirements to provide you with the best results in the most stressless way. And it includes the cost of our Washer Repair in Encinitas, CA too. We always set the most affordable and reasonable prices for our work. You can be sure of not overpaying or facing any hidden bills. We honestly report all the expenses and inform you if the repair is not cost-effective or advisable. For seniors, veterans, returning clients, and online booking, the price is even more pleasant!
Another aspect that often worries clients is how quickly we can resolve their issues. Our answer is "Whenever needed"! We always try to use the time the most efficiently. Thus, we complete an absolute majority of tasks within a single day. But our local branch is also available for the swiftest Encinitas Washer Repair 24/7. It means that if you need us urgently, we rush to you immediately. It costs slightly more but you get your washer performing properly quickly even at night or on a day off.
In some cases, the solution means a few simple instructions by phone. It also may happen that the work is not recommendable at all. But mostly, our team knows what to do after you just tell us what happened. To clarify the situation quickly, you can contact us anytime. We offer free consultations and remote diagnostics for our dear customers. It is the best action to plan the Washer Repair in Encinitas, CA the way it is suitable for you. Plus, it lets us announce the approximate cost of the needed work beforehand. All you need to do is tell us what makes you worry. 
The most common troubles that happen to washers, you can see in the list below.
The wash selector, water level control, time control, and temperature control are faulty.

It shows an error, or the control panel malfunctions, so it requires recalibration.

The washer is not heating the water.

It is not spinning or wringing the clothes out.

The clothes remain dirty, covered with foam, soaking wet, or go out ripped.

Troubles with latching, opening, and closing the door because the lid switches, joints, gaskets, springs, hinges, interlocks, or latches are out of shape.

The door glass is cracked.

The water or foam is leaking.

The detergent cannot reach the tube or leave the dispenser.

The water supply is blocked or spoiled.

The washer does not fill with water or cannot stop filling.

It is not draining.

The tube and clothes have a filthy smell.

The washing machine cannot turn on or off.

It has troubles with the wash cycle: it stops midway, pauses itself, goes non-stop, cannot complete or start washing, or takes too long.

The tub is cracked or misplaced.

Hardware parts require repair or replacement (heating element, agitator, motor, pump, control module, fuse, water level control assembly, transmission, thermostat, etc.).

The body of the washer gets extremely hot while it is on.

The item is tripping the power when working.

It is bouncing or moving around the room.

The washer produces a burning or electrical smell.

It is clicking, bubbling, gurgling, humming, buzzing, vibrating, thumping, squealing, popping, vibrating, or making other weird sounds or loud vibrations.

Mistakes while installation.

The timer is faulty.

Damaged wires or plug cause issues with the electricity supply.

The off-balance switch, water inlet valve, connectors, buttons, knobs, switches, belts, seals, hoses, pipes, drum support rollers, filters, leveling feet, dispenser, or other parts are lost, worn off, or damaged.

The light indicator is flickering, goes red, or not glowing.

The pipes, hoses, filters, dispensers, or tube seals are obstructed with dirt or lint.
None of these and other issues are too complicated for us!
Our team consists of the most responsible, proficient, and friendliest specialists. Thus, Appliance Service Center always offers the most effective solutions and the most comfortable conditions. We conduct the most high-quality Encinitas Washer Repair and Service regardless of the situation. With us, you get brilliant results at the quickest terms and at the most favorable price.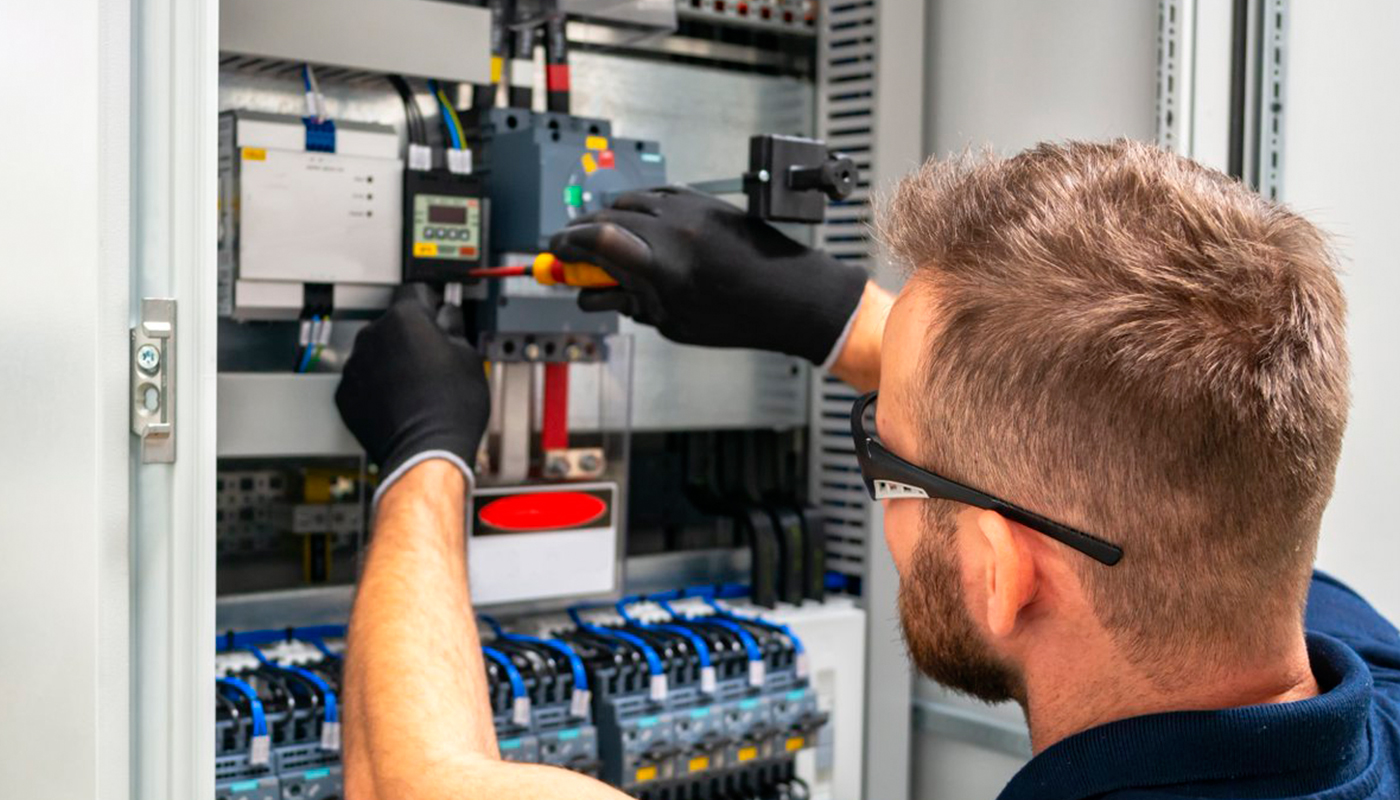 We use only professional equipment and tools, original spare parts, and high-quality consumables. Our technicians have 20 years of experience working with all types of household appliances from well-known brands. Specialists constantly improve their skills to provide you with high-quality services.
Frequently Asked Questions
Do you have any questions you would like to ask us? We recommend reading the answers to the most frequently asked questions first. If you don't find the information you need here, give us a call.