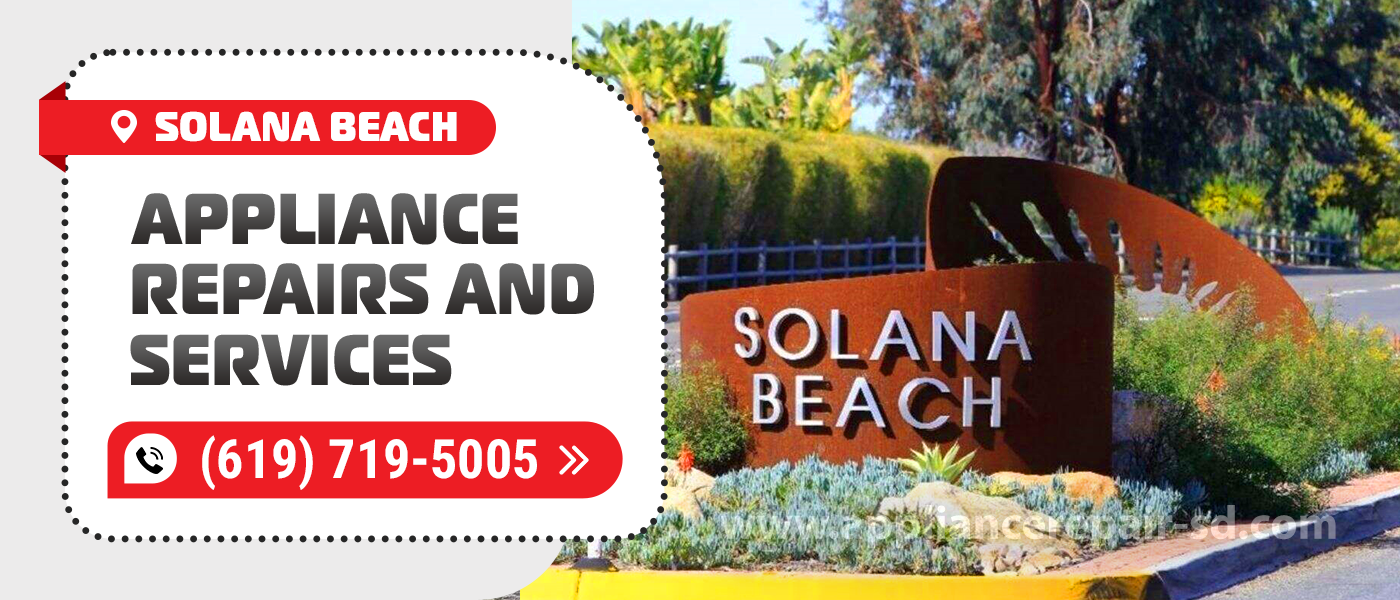 Solana Beach Appliance Repair
Are you in need of a high-quality appliance repair? The Appliance Service Center at your service. We employ experienced professionals who are well versed in commercial and residential equipment. To be more precise, if you order Appliance Repair in Solana Beach, CA, you will receive assistance from experts with over 20 years of experience. Our technicians started their work in 2001.
We are not in vain considered the best professionals in our region. Solana Beach Appliance Repair and Service is carried out only by certified experts who have received appropriate training. Technicians have studied all relevant methods of diagnostics and repair. Over many years of their work, experts have learned to masterfully apply these techniques in practice.
To carry out Solana Beach Appliance Repair even more effectively, specialists continue their training even now. We understand that there is no limit to perfection. Every 6 months we send our technicians to refresher courses. These are trainings that are held at manufacturers' factories. Specialists study novelties in the world of residential and commercial appliances. As a result, they are extremely efficient at repairing even the newest appliance models.
To order Appliance Repair in Solana Beach, CA, you need to tell us about your problem over the phone. Each client receives an initial consultation from our managers. We don't always send technicians to the customer's address. In some cases, the owner of the equipment can fix the problem on his own. In this case, we provide a free consultation. Our specialist will give you helpful instructions.
Solana Beach Appliance Repair and Service has been ordered by a huge number of customers. Our experts have repaired many refrigerators, freezers and air conditioners. We work with microwaves, ovens, extractors and other equipment.
You can read reviews of some customers on the Internet. You will be convinced that we do our work as professionally as possible. Visit Google and Yelp to read reviews from such people.
We carry out fast repairs with a guarantee of quality
We constantly pleasantly surprise our customers with how quickly we get the job done. Our technicians carry numerous tools and all necessary spare parts with them. They allow experts to fix breakdowns in the shortest possible time. Even if the specialist doesn't have the required part, he will just need to go to the warehouse.
Most customers who order Appliance Repair in Solana Beach, CA are able to use the equipment again the same day. This happens 90% of the time. By doing the job quickly, our specialists never sacrifice quality.
 In 95% of cases, our technician arrives at the customer's address on the same day. This is possible because our company works seven days a week. You can count on fast, professional help even if you contact us on a public holiday.
Every customer who orders Appliance Repair in Solana Beach, CA receives a 90-day repair warranty. In addition, we provide a 12-month warranty on new used parts. You need to know that we use only original certified products. That is why we are 100% sure of their high quality.
How to use the services of our company
To order Solana Beach Appliance Repair and Service, you need to contact us by phone. We mentioned this above. Use the phone number listed on the site. You can also fill out the feedback form by leaving your details here. In this case, the Appliance Service Center manager will contact you shortly. Usually, customers have to wait only 1-3 minutes. You will need to tell the specialist about the situation that has arisen. Also, the manager will ask you to indicate your address and choose the time for the technician to arrive at this address.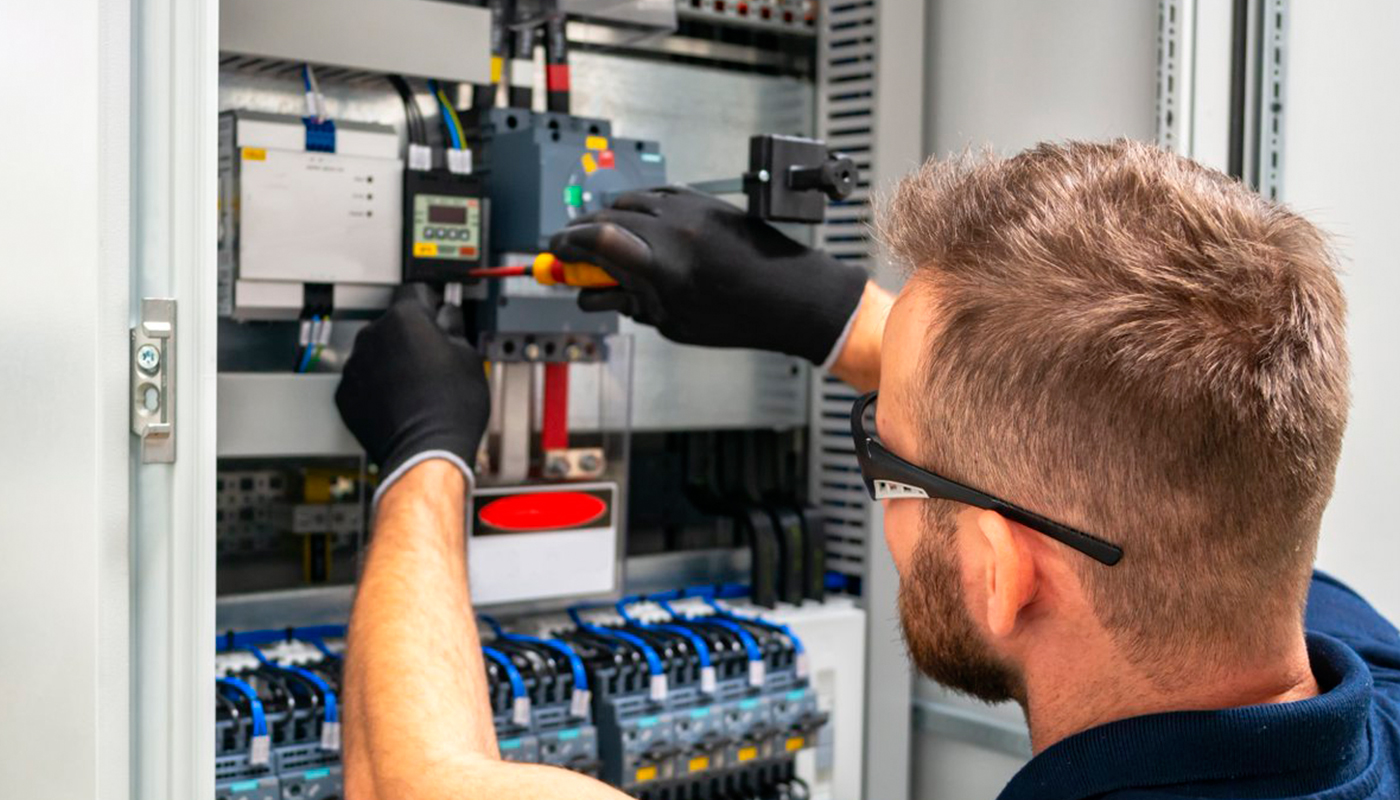 We use only professional equipment and tools, original spare parts, and high-quality consumables. Our technicians have 20 years of experience working with all types of household appliances from well-known brands. Specialists constantly improve their skills to provide you with high-quality services.
Appliances Repair services in Solana Beach
Here are the appliances we repair. Did you find what you need on the list? Contact us, order a repair, get a high-level service and a quality guarantee. A company with over 20 years of experience at your service!
Frequently Asked Questions
Can't find the information you need on the site? Call us and ask questions. However, before that, we recommend that you familiarize yourself with the answers to the most popular questions.
You can do this very quickly and easily. Find a few minutes of free time. To order Fridge repair, call the phone number listed on the site. We are ready to answer your call any day. Our company operates all year round. We don't have days off at all. In addition, to order San Diego appliance repair, you can fill out the feedback form on the website. Leave your phone number and our manager will call you. Usually, the client has to wait no more than 3 minutes.
No, this is not always the case. Sometimes a client wants to order Dryer repair, but we come to the conclusion that he can do without professional help. For example, in some cases, the cause of problems is not an equipment failure. These may be incorrect settings, power failures, and so on. In such a case, we provide the client with instructions. Often a person can fix the problem himself, saving money. In any case, you need to know that if you order San Diego appliance repair, you are guaranteed to get professional help.
We have faced this problem many times. Our specialists know how to quickly find a way out of such a situation. Order Washer repair and we will send an expert to you. In some cases, we send several professionals at once to make repairs take less time. You can order San Diego appliance repair, no matter what model of washing machine you are using. It can be a commercial or residential appliance, an old model or a new one. Our technicians repair all types of equipment equally effectively.