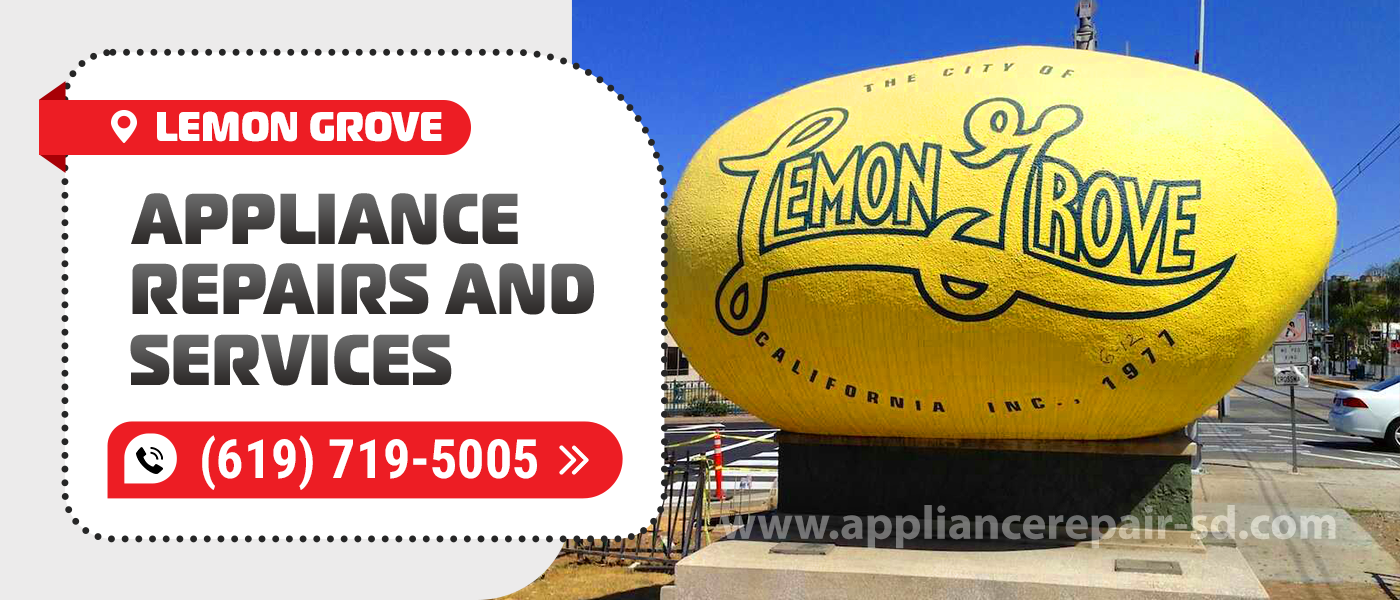 Lemon Grove Appliance Repair
The Appliance Service Center specialists have everything they need for a quality repair. Our professionals have over 20 years of experience, advanced skills and access to the latest diagnostic and repair tools. If you order Appliance Repair in Lemon Grove, CA, you will receive a quality repair completed in the shortest possible time. You can order the service any day, as our company operates all year round.
Lemon Grove Appliance Repair and Service can be ordered by almost any equipment owner. Our company repairs commercial and residential appliances. We effectively restore washing machines, ovens, cooktops, wine coolers, ice makers. Owners of air conditioners, heating, hoods and so on turn to us.
What is important, we carry out repairs of any complexity. You can order Lemon Grove Appliance Repair even if the situation is really difficult. If the repair of the appliance will cost more than buying a new one, our manager will tell you about it. In this case, the specialist will help you choose a replacement. In addition, you can ask our technician to uninstall the old equipment and install the new one.
Initial consultation is an important part of our work. If you would like to order Appliance Repair in Lemon Grove, CA, our specialist will firstly have a short conversation with you. Sometimes a client doesn't need professional help and can solve problem on his own. In this case, our expert will instruct you. In some cases, we advise the client to contact another specialist (for example, a plumber or electrician). This occurs in situations where the cause of the problem is not an equipment failure, but something else.
On the Internet, you can find many testimonials from customers who have used the Lemon Grove Appliance Repair and Service. Read these comments to make sure that real professionals work for us. If you have additional questions, you can ask us personally. Call us and get a consultation. Our manager will answer all your questions.
We will pleasantly surprise you with the high speed of our work!
The great advantage of our company is that we get the job done very quickly. In 90% of cases, the technician completes the repair on the same day. Of course, the situation is influenced by the vast experience of specialists. They don't spend a lot of time looking for a solution to a problem. Technicians have encountered all possible breakdowns dozens of times and know how to eliminate them.
In addition, our experts take with them the necessary tools and spare parts. In a word, the technician has everything he needs to carry out repairs here and now. Only in very rare cases does a specialist need to go to the warehouse to take the required thing. By the way, we carry out Appliance Repair in Lemon Grove, CA using only original parts. This is a guarantee of reliable operation of your equipment in the future.
As mentioned above, our company doesn't have days off. We are ready to provide you with professional assistance at almost any time. If you order Appliance Repair in Lemon Grove, CA, chances are our technician will come to you the same day. This is possible in 95% of cases. Just tell us about your problem, wait a bit, and our specialists will definitely help you. If necessary, we will send 2-3 technicians to you. We do this if the client has very large or complex equipment.
How to use the services of our company
To order Lemon Grove Appliance Repair and Service, call the phone number listed on the site. Briefly tell our specialist about the breakdown. Another way to order repairs is to fill out the feedback form on the website. After 1-3 minutes, the Appliance Service Center manager will contact you. Tell our employee your address. Choose a time when it will be convenient for you to meet the technician at your place.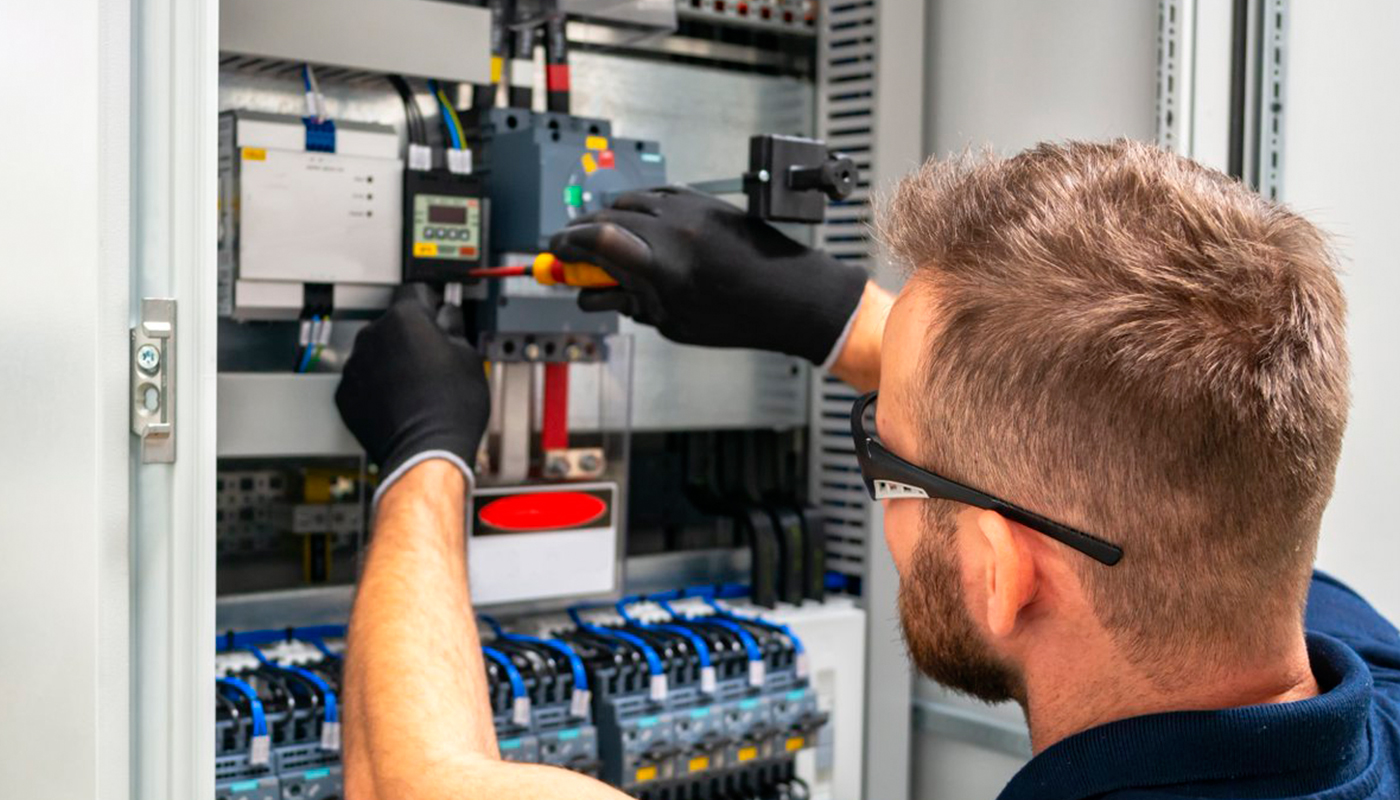 We use only professional equipment and tools, original spare parts, and high-quality consumables. Our technicians have 20 years of experience working with all types of household appliances from well-known brands. Specialists constantly improve their skills to provide you with high-quality services.
Appliances Repair services in Lemon Grove
Here are the appliances we repair. Did you find what you need on the list? Contact us, order a repair, get a high-level service and a quality guarantee. A company with over 20 years of experience at your service!
Frequently Asked Questions
We know what questions you may have. Let's look at the top three most popular ones.
You can order Fridge repair any day. We work 7 days a week, 365 days a year. To use this service, you need to call the phone number listed on the site. In addition, you can use the feedback form. To order a San Diego appliance repair, leave your details here, including your phone number. Our specialist will call you within 1-3 minutes. After that, you will need to agree on the details and wait until the technician of our company arrives at your place.
Undoubtedly. Each client who uses Dryer repair receives a warranty. You can be sure that our technician will bring his work to a successful end. Firstly, we provide customers with a 90-day warranty on the repair itself. Secondly, if you order San Diego appliance repair, you can get a 12-month warranty on new parts. You are completely protected from problems in the future. If any unforeseen situation arises, you can simply call us. Our technician will help you again.
We recommend that you order Microwave repair from our company. We have successfully troubleshooted such problems many times before. You can order San Diego appliance repair if you have a residential model or a commercial one. Our experts are able to work with all microwave ovens. This applies to both old models and new ones. Firstly, our technician will find the reason why your equipment has stopped heating food. After that, the specialist will apply the best repair method. The problem will definitely be solved.