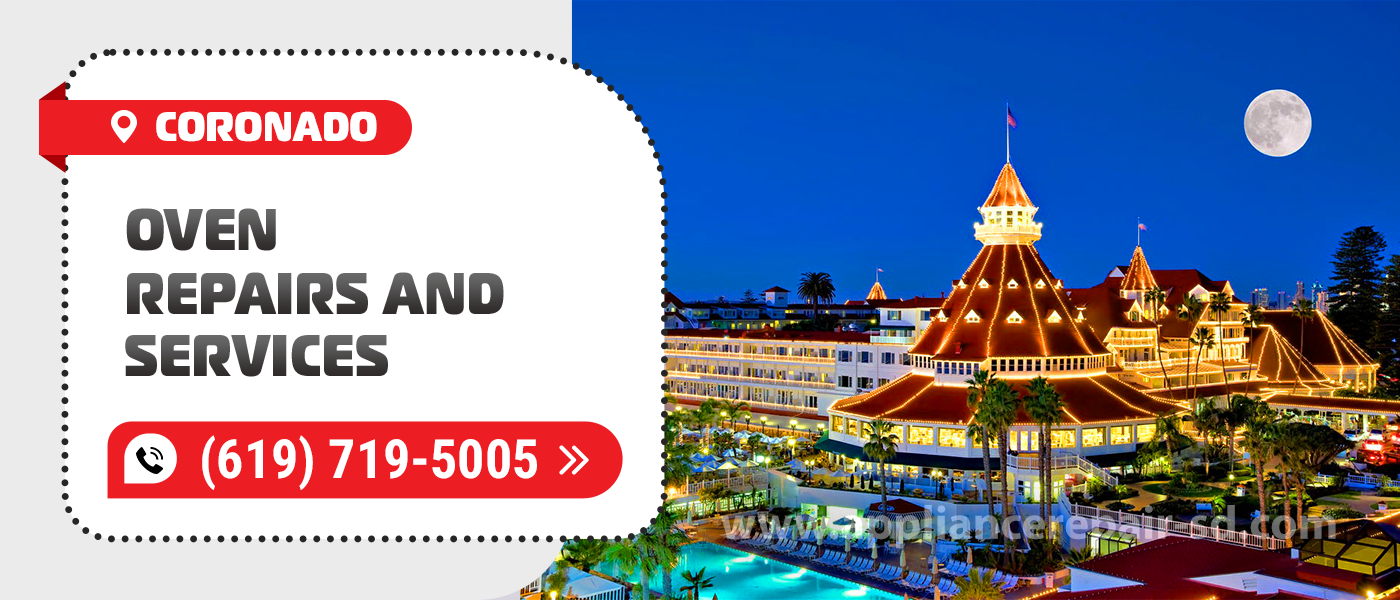 Are you are looking for the most reliable repair company to care for your oven? Appliance Service Center is a perfect match. Our team provides the most effective Oven Repair in Coronado, CA for over 20 years. We help to avoid and eliminate all types of malfunctions in the most comfortable conditions. Plus, we complete all the tasks in the shortest terms and at the most favorable prices.
As soon as you notice your oven working wrong, the best idea is to call us. To indicate how serious is the issue, we provide free consultations and remote diagnostics. It is a quick way to clarify the condition of your unit and the approximate cost of fixing it. Thus, we can plan the most effective Coronado Oven Repair for you. Mostly, it means that we arrive at the needed time and conduct the work fluently and accurately. But it may also happen that your unit is beyond repair or the work costs too much. If so, we do not waste your time and money on senseless or not cost-effective work.
The cost of work often depends on the price of the needed details. Thus, sometimes it may be more rational to get a new item than a new motor for an old one. If we indicate such a situation, we honestly let you know. If we arrive but do not perform the repair, you pay a little service fee and get recommendations for the most suitable replacement. 
Having a vast variety of original and alternative spare parts, we pick the most suitable one for any case. We always use only high-quality details, as it matters for the smooth and long performance of your oven. For all of them, we provide a 1-year guarantee. We are also in charge of all our actions, so back up our labor with a 90-day warranty. As our technicians have amazing knowledge and skills, we are confident in the highest quality of their job. Our team conducts the most reliable and proficient Oven Repair in Coronado, CA.
We can find a way out of any situation, regardless of how complex is the breakage. Here is the list of the most common troubles that you can face with your oven.
The unit does not turn on or off.

It does not heat.

The unit cooks food too long or unevenly.

Burners, electrical or induction coils, or other heating elements work insufficiently.

The temperature or level of flame is wrong, and you cannot adjust it.

The grates, gas ports, convention fans, vent tubes, or filters require cleaning.

Deformed joints, springs, hinges, gaskets, latches, interlocks, or lid switches cause the door not to open, close, or latch normally.

The appliance produces a burning, gas, or electrical smell.

The information screen is showing an error, blank, or not working.

The heating elements (bake elements, broiler elements, induction or electrical coils or tans, burners, grills), ignitions, timers, convection fans, motors, energy regulators, thermal fuses, thermostats, or other parts are dysfunctional.

The self-cleansing function fails.

The oven is vibrating, buzzing, humming, clicking, ticking, grinding, thumping, or making other weird noises.

The control module requires recalibration.

The buttons, knobs, switches, handles, door glass, fan baffles or blades, wires, isolation, plugs, drawer mechanisms, safety valves, belts, bearings, leveling feet, or other parts are spoiled, cracked, or lost.

The bulb or light indicator is blinking or not shining.

The body of the unit heats too much while it is on.

The gas or electricity supply is disturbed.
We are always looking for the most effective solution personally for you. Thus, we can adjust to any budget. We set the fairest rates for all Coronado Oven Repairs we conduct. You know what you pay for, as we clearly report all the expenses. Besides the most affordable prices, we also have pleasant discounts. It is 25% off for booking online, $30 off for seniors and veterans, and 15% off for returning clients.
Regardless of how old or rare is your unit, we always know what to do. Since 2001, our team has been reanimating any household and commercial ovens of all brands and models. They also raise their qualifications by having regular training and getting licenses from manufacturers. Thus, they provide the most precise and efficient Oven Repair in Coronado, CA even for luxury and the latest items. With top-rank professional tools, equipment, and materials, the results of our work are always flawless.
Another important point is that we provide all services in the shortest terms. We complete any Coronado Oven Repair the same day you apply in over 90% of orders. And we also offer urgent arrival even during days off and after hours. The price of it is a bit higher, but the technician rushes to you within 15 minutes after you call. Our local office is ready to assist you in the quickest way at any moment of day and night.
We believe that the key indicator of a reliable service provider is the opinion of its clients. Our ones recon that we conduct the best Oven Repair in Coronado, CA. After they experienced our attitude and responsibility, they apply to us with other tasks too. Our customers write tons of 5-star reviews and recommend us to others. Our team resolves all the malfunctions in the most stressless way!
Just call Appliance Service Center or place an online application whenever you need our help! Our friendly and skilled staff is ready to find the most effective Coronado Oven Repair and Service for any situation. We adjust to all of your requirements to provide you with the most comfortable conditions. With us, you get the result of the highest quality at the best price and in the shortest terms.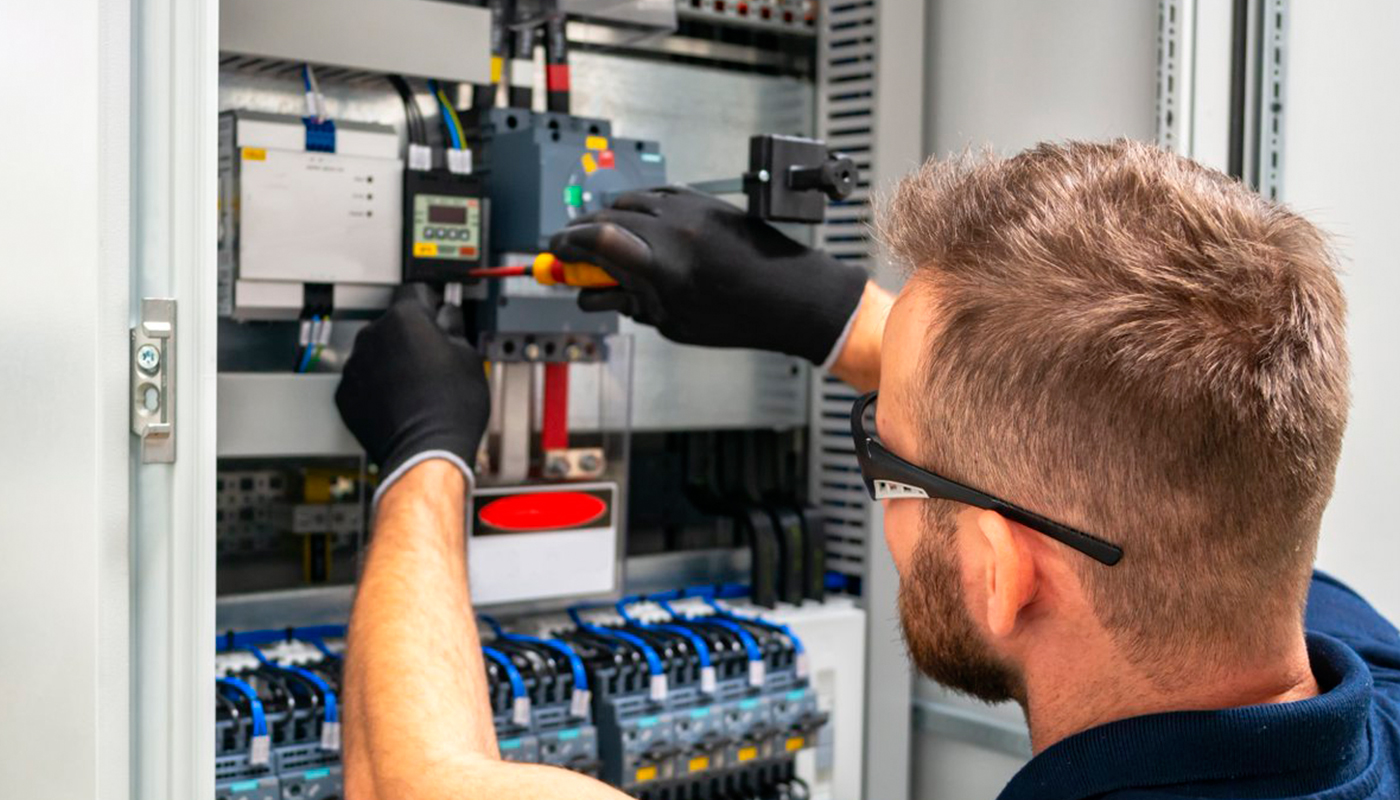 We use only professional equipment and tools, original spare parts, and high-quality consumables. Our technicians have 20 years of experience working with all types of household appliances from well-known brands. Specialists constantly improve their skills to provide you with high-quality services.
Frequently Asked Questions
Do you have any questions you would like to ask us? We recommend reading the answers to the most frequently asked questions first. If you don't find the information you need here, give us a call.