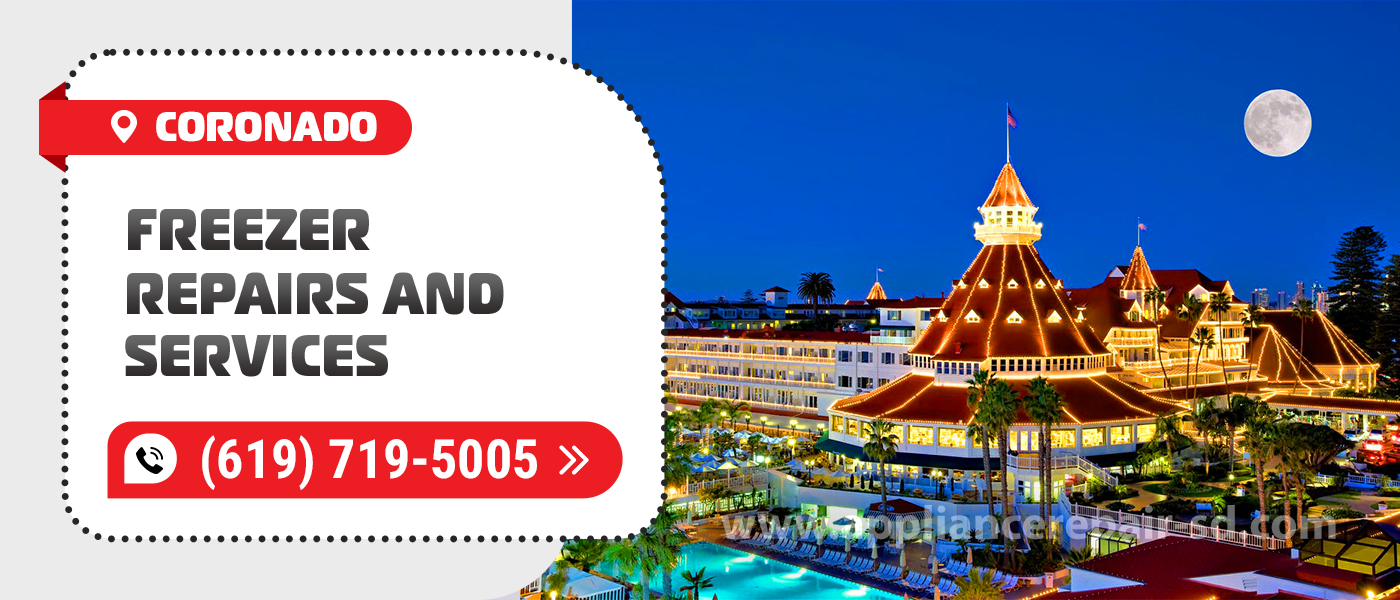 Freezer Repair in Coronado
Any broken electronics cause stress to their owners. But some of them may also become a reason for spoiling the room or goods which are stored inside. Talking about freezers, they can make a puddle on a floor and the products inside of them may get spoiled. Thus, such a situation never can be ignored. A friendly piece of advice: apply to Appliance Service Center if you have any troubles with your devices. We offer the swiftest Freezer Repair in Coronado, CA of the highest quality and at the best price.
If your freezer works not the way it should, you are probably willing to get it back to normal sooner. With us, it is possible. Our local office is open round the clock and offers the quickest Coronado Freezer Repair. In over 90% of orders, we complete your task the same day you apply. You can pick any suitable moment when you want us to arrive. We are also available for urgent cases during days off and non-working hours. This is an optional feature for a small extra payment, which means that we rush to you immediately!
Our team is perfectly organized, skilled, and qualified. With over 20 years of experience, we provide the most precise Freezer Repair in Coronado, CA in any situation. Each of our technicians regularly undergoes training and gets licenses for dealing with luxury and the latest items. Thus, we conduct work of the highest quality for household and commercial units of all brands and models. The knowledge and abilities of our staff are on the top level and never stop developing.
They easily cope with issues of any complexity. Since 2001, we have resolved all possible problems with freezers, so nothing can puzzle us. Here is the list of the most common troubles that may happen to these appliances.
The unit goes on and off repeatedly, shuts off itself, or cannot turn on or off.

The appliance turns on but does not freeze.

It freezes insufficiently, too much, or unevenly.

Snow-like accumulations or pieces of ice appear on coils, inner walls, or products.

A dysfunctional defrost timer or heater, condenser or evaporator fan, compressor relay or motor, overload protector, condenser coils, vents, thermostat, evaporator, icemaker, relay switch, etc.

The control panel is faulty. 

The information screen is blank, showing an error, or not shining.

The unit is vibrating, bubbling, humming, buzzing, grinding, or making other weird noises.

The lamps inside the unit or indicators on it do not glow.

It smells filthy inside or produces an electrical odor while working.

Surfaces, glass, or shelves are cracked.

The door does not latch, close, or open normally, as it has deformed seals, hinges, springs, joints, interlocks, lid switches, or latches.

The refrigerating coolant is leaking out.

The electricity supply is unstable or disrupted.

The water is dripping or condensing under the unit.

The wiring, plug, leveling feet, belts, compressor mounts, blades, bearings, hoses, pipes, water inlet valves, blown fuses, handles, buttons, knobs, switches, or other details are out of shape, cracked, or lost.

The self-defrost function is not working.

The condenser coils, drain pan, tube, or defrost drainer is choked.
To eliminate those and other problems, we use top-notch equipment, tools, and materials. Their quality has a great value for the quality of the repair. Another important thing is the spare parts. We have many original and alternative details to pick the most suitable ones for your unit. For all of them, we provide a 1-year guarantee. We also back up our labor with a 90-day warranty. Thus, you can be sure that we conduct the most reliable Coronado Freezer Repairs.
And the cost of all that is lower than you probably expect. Our company sets the most affordable rates for each Freezer Repair in Coronado, CA. We let you know what you pay for, so can surely claim of having the fairest prices. We also have discounts for online booking, returning clients, veterans, and seniors. If needed, we can adjust to any budget.
You can find out the price for the needed work beforehand. Just tell us what is wrong, and our specialists quickly detect the reason for the breakage. The consultations and remote diagnostics are free for our clients. They help us plan the most effective solution and provide you with all the needed information. Sometimes, it means that the only recommendable solution is to replace your unit. But mostly, such phone services help us be prepared better for conducting the best Coronado Freezer Repair for you.
The best way to check how true are our words is to look through the reviews from our customers. You can see numerous positive comments on the net about the greatest Freezer Repair in Coronado, CA we conduct. Our clients trust us, so apply to us again and recommend others to do the same. Thus, we successfully withstand competition with other companies and go on developing.
Our team is the most reliable, friendly, and proficient. By applying to Appliance Service Center, you always get the most effective solution in the most comfortable conditions. Call us or place an online application to arrange the quickest resolution for your issues. We provide the highest quality Coronado Freezer Repair and Service at the most favorable price.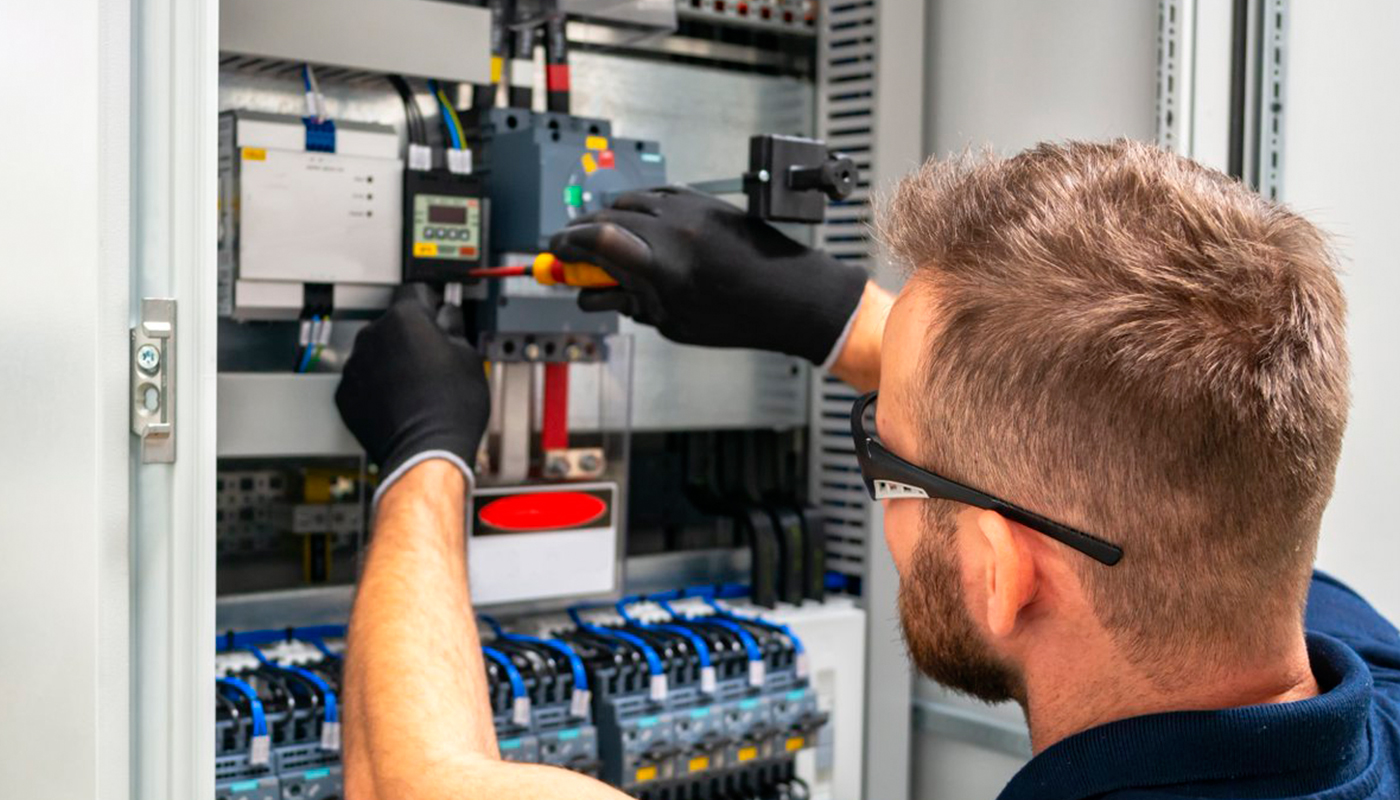 We use only professional equipment and tools, original spare parts, and high-quality consumables. Our technicians have 20 years of experience working with all types of household appliances from well-known brands. Specialists constantly improve their skills to provide you with high-quality services.
Frequently Asked Questions
Do you have any questions you would like to ask us? We recommend reading the answers to the most frequently asked questions first. If you don't find the information you need here, give us a call.