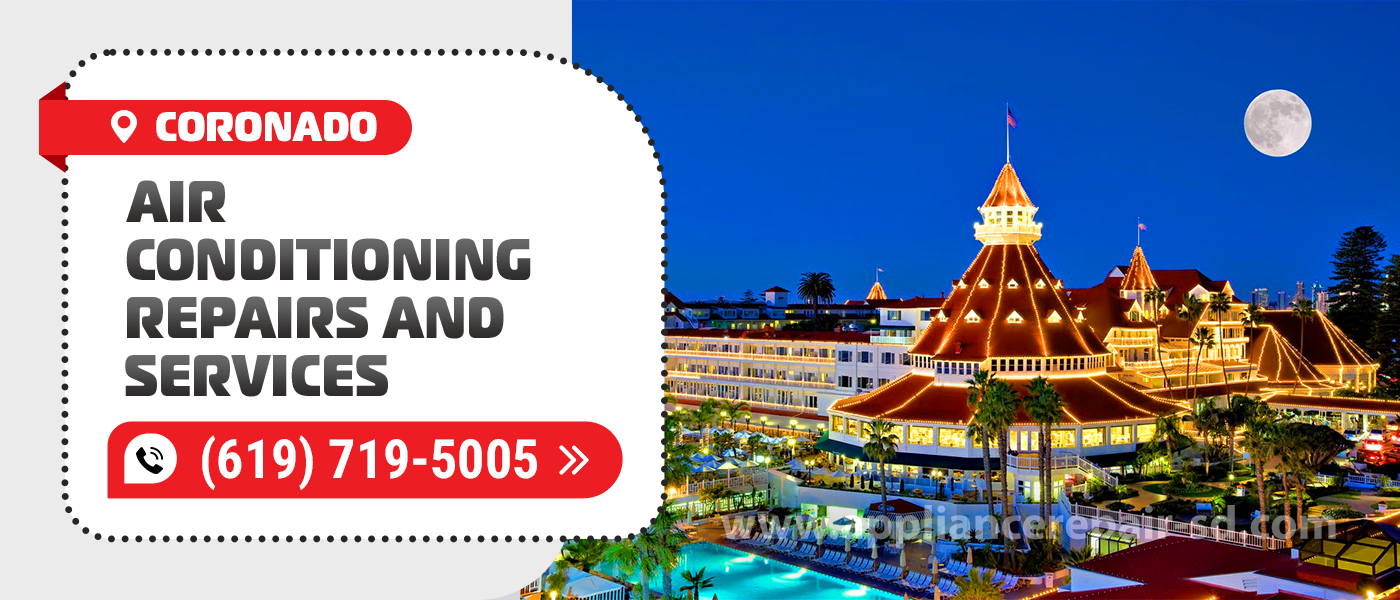 Air Conditioning Repair in Coronado
Comfortable surroundings are essential for our well-being and productivity. And the best helpers in adjusting it are air conditioners. It is hard to find any modern house, mall, or public place without AC there. But this unit may suffer from various internal and external impacts. To run stable all the time, it requires regular maintenance and timely fixing. For that, you can always rely on Appliance Service Center. Our team cares for any electronics in the most effective way. We provide the quickest high-quality Air Conditioning Repair in Coronado, CA at the most favorable price.
Our technicians have over 20 years of experience, refined skills, and outstanding knowledge. They fluently deal with any commercial and household air conditioners of any brand and model. They know how to serve correctly even the latest and the most delicate luxury ones. For that, our team has regular training and gets licenses from manufacturers. Thus, each Coronado Air Conditioning Repair we conduct has the highest quality and durability.
Our technicians proceed with each task neatly and precisely. They have all the needed equipment, tools, and materials for effective Air Conditioning Repair in Coronado, CA of any type. We also use only the best-fitting spare parts, which ensures smooth performance without tottering or squeaking. We pick perfectly suitable details for all units, as have a huge variety of original and alternative ones. For all of them, we provide a 1-year guarantee. We also back up our work with a 90-day labor warranty.
The list of issues that may happen to AC is pretty wide. But we easily eliminate any of them! There are some of the most common troubles with this appliance.
The appliance was installed wrong, moved, or hit.

The wiring, isolation, or plug is damaged.

The air is not coming out of the register, or the airflow is too weak.

The unit does not react to the remote control.

The information screen shows an error message or does not work at all.

You cannot change the temperature or mode to the needed level.

The light indicator is red, blinking, or not shining.

Filters, condensate pump reservoirs, drainpipes, evaporators, or coils are clogged or dirty.

The refrigerating liquid or water is leaking, dripping, or condensing under the unit.

The unit shuts off itself, goes on and off repeatedly, or cannot turn on or off.

It does not cool or heat the room, or does it too much, not enough, or unevenly.

The conditioner is buzzing, vibrating, grinding, rattling, popping, hooting, pinging, squealing, ticking, or making other weird noises.

While the AC is on, it produces burning, electrical, or filthy smells.

The blower belts, bearings, fan baffles or blades, thermostat batteries, ductwork, contactors, safety switches, or other details are out of order.

The outdoor unit is not functioning properly.

Fans, motors, controllers, timers, condensers, compressors, relay switches, power switches, start capacitors, condensate pumps, blown fuses, thermometers, thermostats, control boards, or other parts are dysfunctional.
To find out how to make things back to normal effectively, you can contact us at any moment. Our friendly and helpful specialists gladly provide you with any needed information. We offer free consultations and remote diagnostics for our dear customers. These options help quickly detect the reason for the malfunction and the needed Air Conditioning Repairs Coronado, CA. We announce the approximate cost of work beforehand unless it is not recommendable. We honestly let you know if it is more rational to replace your unit.
We provide only cost-effective Air Conditioning Repair in Coronado, CA. So, we clearly inform you of the condition of your unit and the needed expenses for fixing it. With us, you may be sure to pay the fairest price for the best result. Besides having the most affordable prices, we also have some special offers. Our discounts are $30 for seniors and veterans, $25 for booking online, and 15% for returning clients. When needed, we can adjust to any budget.
You also can pick any suitable time for our arrival. We are available round the clock to provide you with the swiftest Air Conditioning Repair Coronado, CA. If your case is urgent, the technician rushes to you immediately even during days off and after hours. It costs just slightly more but ensures a fast solution to any breakage. Our office in your area has the most convenient location to reach any address in the shortest term. Due to our perfectly customized management, we complete an absolute majority of orders within a single day!
You should not doubt our quality and reliability. Our company withstands competition with other service centers since 2001, as we always reach brilliant results. Our clients are absolutely satisfied with the Air Conditioning Repair in Coronado, CA we conduct. Because of that, they trust other appliances to us too. They recommend us to friends and write tons of 5-star reviews on our Google page.
Appliance Service Center cares for the comfort of customers first of all. Thus, we offer the most effective solution in the most suitable way for you. Just call us or place an online application to get the swiftest solution for any issue. Our clients get the most durable and high-quality Coronado Air Conditioning Repair and Service at the best price.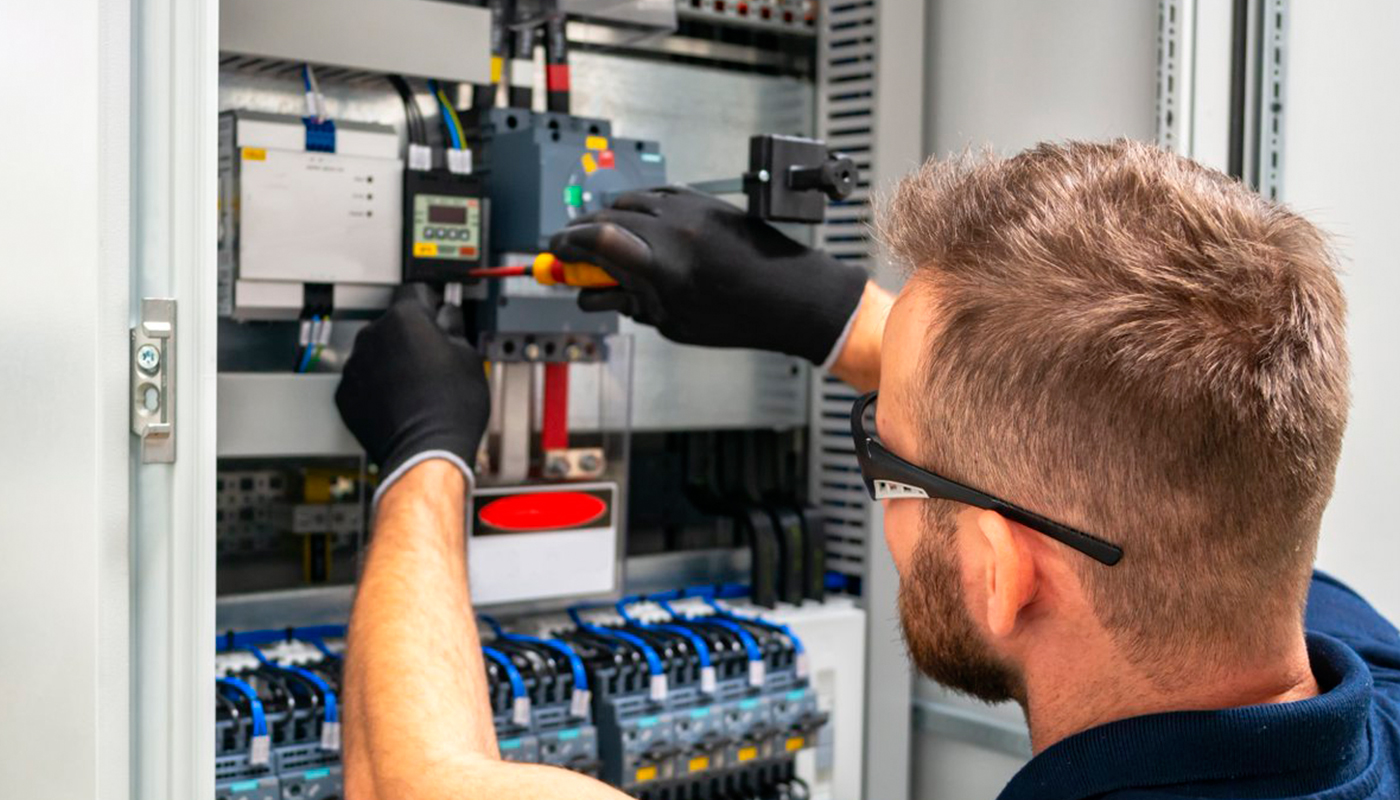 We use only professional equipment and tools, original spare parts, and high-quality consumables. Our technicians have 20 years of experience working with all types of household appliances from well-known brands. Specialists constantly improve their skills to provide you with high-quality services.
Frequently Asked Questions
Do you have any questions you would like to ask us? We recommend reading the answers to the most frequently asked questions first. If you don't find the information you need here, give us a call.