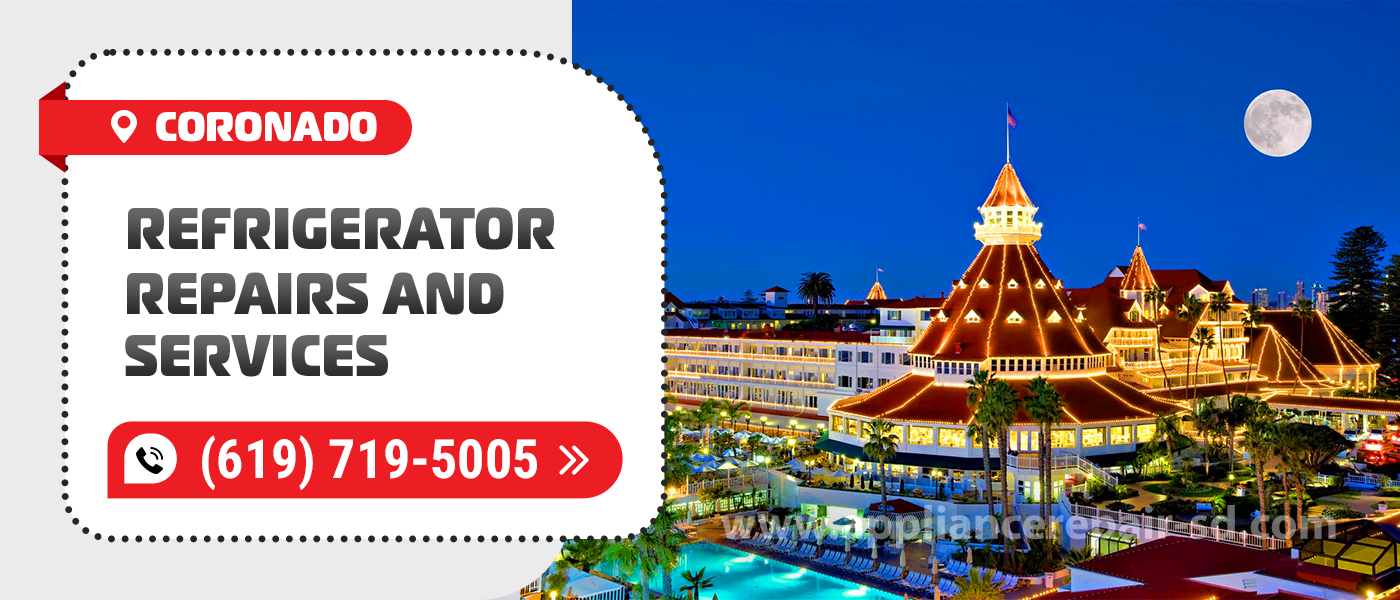 Refrigerator Repair in Coronado
If you notice a puddle of water under the fridge, or the food there gets spoiled quickly, something is wrong. We need our refrigerators 24/7, so ignoring the issues is impossible. Appliance Service Center knows that time matters, so we offer the quickest solutions for such issues. Our team has over 20 years of experience in providing top-quality services for these units. Feel free to apply to us and get the best Refrigerator Repair in Coronado, CA at the most affordable price.
We are open round the clock to provide you with the needed assistance whenever needed. Even if it is a day off or after hours, we are available for you! It means that if you have an emergency, you can rely on us. For a little extra payment, our technician sets off to your address within 15 minutes after you apply. In an absolute majority of orders, we complete any Coronado Refrigerator Repair the same day you apply.
A good idea is to call us for a consultation and diagnostics first. This way, we can quickly detect the problem, its solution, and its approximate price. Sometimes, we can instruct you on phone, if it helps to solve some minor issues. It may also happen that the repair is not recommendable or cost-effective. In such a case, we advise you on the most suitable replacement. But mostly, after we clarify all the details, you only need to pick the timing. We provide the most effective Refrigerator Repair in Coronado, CA, and are always honest about the condition of your unit.
We are interested in offering you the most comfortable conditions and efficient solutions. Thus, we do not conduct senseless work. With us, you always know what you pay for, and our rates are the fairest. We set the most favorable prices for all Coronado Refrigerator Repairs and never overcharge. The returning clients get a 15% discount, seniors and veterans – $30, and for online booking, the price is $25 less.
The only reason for us not to fix your unit is if it is not a rational solution. In all other cases, our team finds the best solutions. Regardless of the model, type, or brand of your fridge, we easily deal with any breakages. Our specialists have regular training and licenses. Thus, they are qualified enough to serve luxury and the latest appliances too. We conduct Refrigerator Repair in Coronado, CA of the highest quality to any commercial and household unit. With incredible skills and knowledge, our technicians deal with anything fluently and reliably.
To reach smooth and long performance for your fridge, we use perfectly suitable details. We have a variety of original and alternative spare parts in stock. Our technicians also use the best professional tools, equipment, and materials. Thus, we perform any Coronado Refrigerator Repair precisely and neatly. Each of our works has a brilliant quality. We back up our labor with a 90-day guarantee, and details – with 1-year one. 
Since 2001, we have provided many clients with the most durable Refrigerator Repair in Coronado, CA. Thus, they are absolutely satisfied with the services we provide. They confidently recommend us to other people and apply to us again with other tasks too. Our customers leave tons of positive reviews on our Google page. Their opinion is the best indicator that our company is a reliable one.
We have resolved any breakages many times and always know what to do. The most common issues which happen to fridges are…
The water or refrigerant is leaking, dripping, or condensing under the unit.

The appliance is clicking, ticking, gurgling, humming, buzzing, or vibrating loudly.

It has damaged door seals, hinges, springs, joints, latches, interlocks, or lid switches.

Buttons, knobs, switches, handles, belts, bearings, leveling feet, shelves, or other details are damaged and require replacement.

The ice maker, water dispenser, freezer, or other parts of the unit malfunction.

The fridge goes on and off repeatedly or cannot turn on or off.

The wiring, isolation, or plug is worn off.

The item freezes unevenly, insufficiently, or too much.

The control panel fails (the controllers do not respond, the screen is blank, it shows an error, etc.) so you cannot adjust any settings.

The control relay, temperature control, defrost timer or heater, condenser or evaporator coils, compressor, or other hardware is dysfunctional.

The ice mold, pieces of ice, or snow-like accumulation is covering the inner walls.

Light bulbs or indicators are flickering or not glowing.
Appliance Service Center always offers the most effective solutions in the most comfortable conditions. You can get any needed information or apply for the best Coronado Refrigerator Repair and Service by just calling us. We complete all tasks in the shortest terms, at the most favorable prices, and in the highest quality. Just contact us and your unit will run like a clock again soon!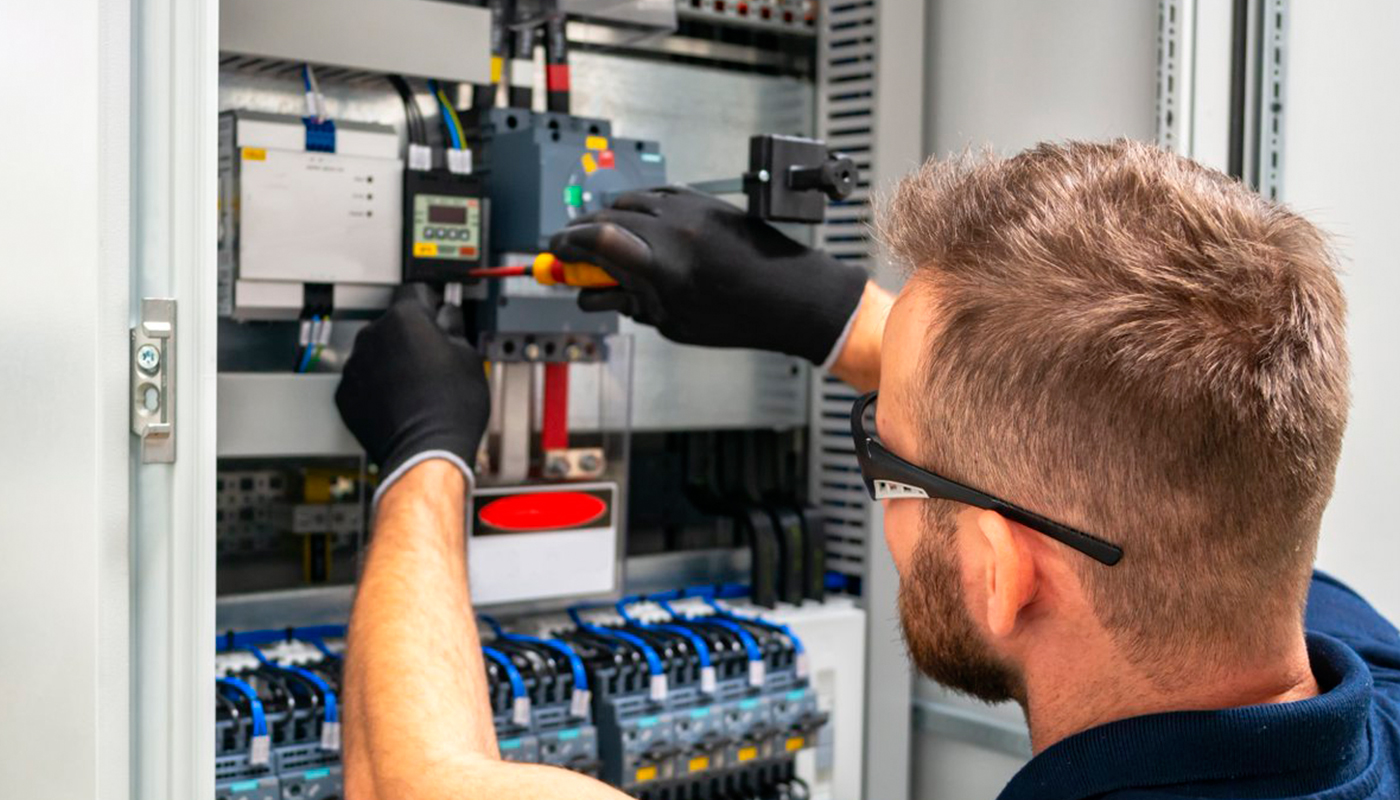 We use only professional equipment and tools, original spare parts, and high-quality consumables. Our technicians have 20 years of experience working with all types of household appliances from well-known brands. Specialists constantly improve their skills to provide you with high-quality services.
Frequently Asked Questions
Do you have any questions you would like to ask us? We recommend reading the answers to the most frequently asked questions first. If you don't find the information you need here, give us a call.