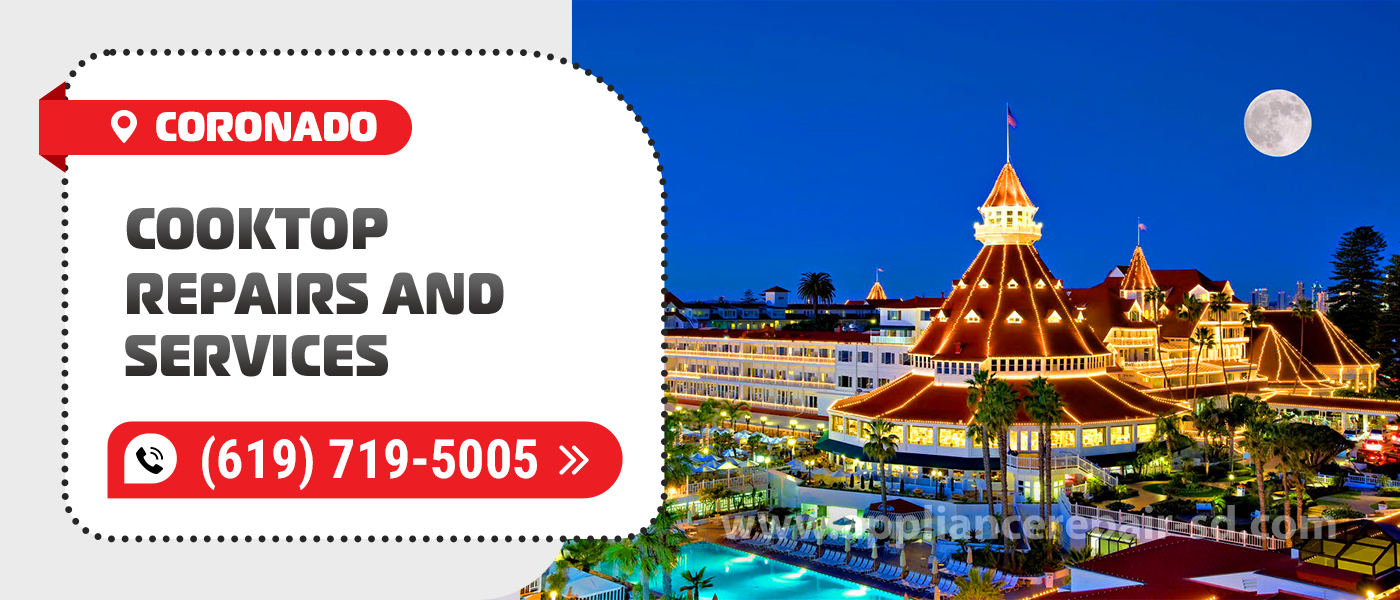 Cooktop Repair in Coronado
Cooktops are not large and complex units but offer a wide variety of ways to use them for cooking. That is why these appliances can be found almost in each house, restaurant, and cafe. If you notice that your cooktop works not the way it should, it means you need the help of professionals. For that, Appliance Service Center is available for you at any moment. For over 20 years, we offer a whole range of services for these items at the most affordable prices. Our specialists provide the quickest Cooktop Repair in Coronado, CA at the highest quality.
There are many different issues that may happen to your cooktop. But our team successfully copes with any of them. The most common troubles with these items are…
The cooktop cannot turn on or off.

The flame shuts off itself, flickering, sparkling, or arcing.

The burners are hissing, ticking, or clicking while you are turning them on.

The unit makes unusual noises, like buzzing, ticking, grinding, vibrating, or other ones.

It heats or cooks the food not evenly or too slowly.

The appliance turns off while cooking.

Crumbs, grease, and dust are blocking the gas ports.

The electric coils have a poor connection.

The temperature sensors are faulty or flipping, as induction surfaces are scratched.

The control panel requires recalibration (it does not let you change temperature or time, the screen is blank or showing an error, controllers do not respond, or timers work wrong).

The indicator is going on and off or not shining.

Some of the heating elements (burners or coils) or all of them produce no heat or flame.

While the cooktop is on, you notice a burning, gas, or electrical smell.

The gas is leaking, so you smell it when the unit is off.

The flame is yellow, orange, or red, flickering, arcing, or sparkling.

The temperature is too high or too low.

The igniter, safety valve, or wiring is damaged, so the unit has trouble with the gas or electricity supply.

Knobs, switches, buttons, grates, or burner caps require replacement.
To fix most of them, we need to replace certain parts. And we have a huge variety of original and alternative details in stock. Thus, we pick perfectly suitable ones for each appliance and any budget. Our technicians have all the needed professional equipment, tools, and materials to conduct any services precisely and neatly. We back up each Coronado Cooktop Repair with a long-term guarantee. So, you do not have to doubt the highest quality and reliability of everything we do.
Do not worry if your item is brand-new, too old, or rare. Our team deals with all commercial and household cooktops of all brands and models. They also have licenses for working with luxury and the latest items. The skills and knowledge of our technicians are at the top level. Thus, they conduct any Cooktop Repair in Coronado, CA fluently and with the highest quality. Your appliance will perform properly for a long when we finish.
Our technicians arrive at your address at any suitable time for you. Even if you need us urgently during days off and non-working hours, you can rely on us. We are available 24/7 for the swiftest Coronado Cooktop Repairs. We rush to you immediately at any moment for a little emergency fee. And for normal cases, we mostly finish the work the same day you apply. 
If you are not sure how serious is the issue and want to clarify the situation, just call us. You can get a free consultation or remote diagnostic from our friendly staff. That helps to find the reason for the breakage and the most effective way to eliminate it. We also announce the approximate cost of the needed Cooktop Repair in Coronado, CA beforehand. But it may appear that the work is not cost-effective, or the unit is beyond repair. We clearly inform you of the best solution, even if it is to replace your appliance.
Being honest with our clients is one of the principal rules. You always know exactly what you pay for, as we report everything related to your order. We set the most favorable rates for Coronado Cooktop Repair. The returning clients, veterans, and seniors get a discount. The price is also $25 lower for booking online. We provide only cost-effective and reliable services, so do not proceed with tasks that are not reasonable.
Our honesty, client focus, and professionalism are those traits that our customers greatly appreciate. They are fully satisfied with the Cooktop Repair in Coronado, CA we conduct. Thus, our clients leave many positive reviews on the net and recommend us to others. Their opinion and trust are the main indicators that our company is a reliable one.
Since 2001, Appliance Service Center offers the best solutions for any appliance. We know how to make your cooktop back to life in the shortest terms. Just call us or fill in the form on our website. We call you back in a minute and arrange the most effective Coronado Cooktop Repair and Service for you. With us, you get brilliant results at the most favorable price.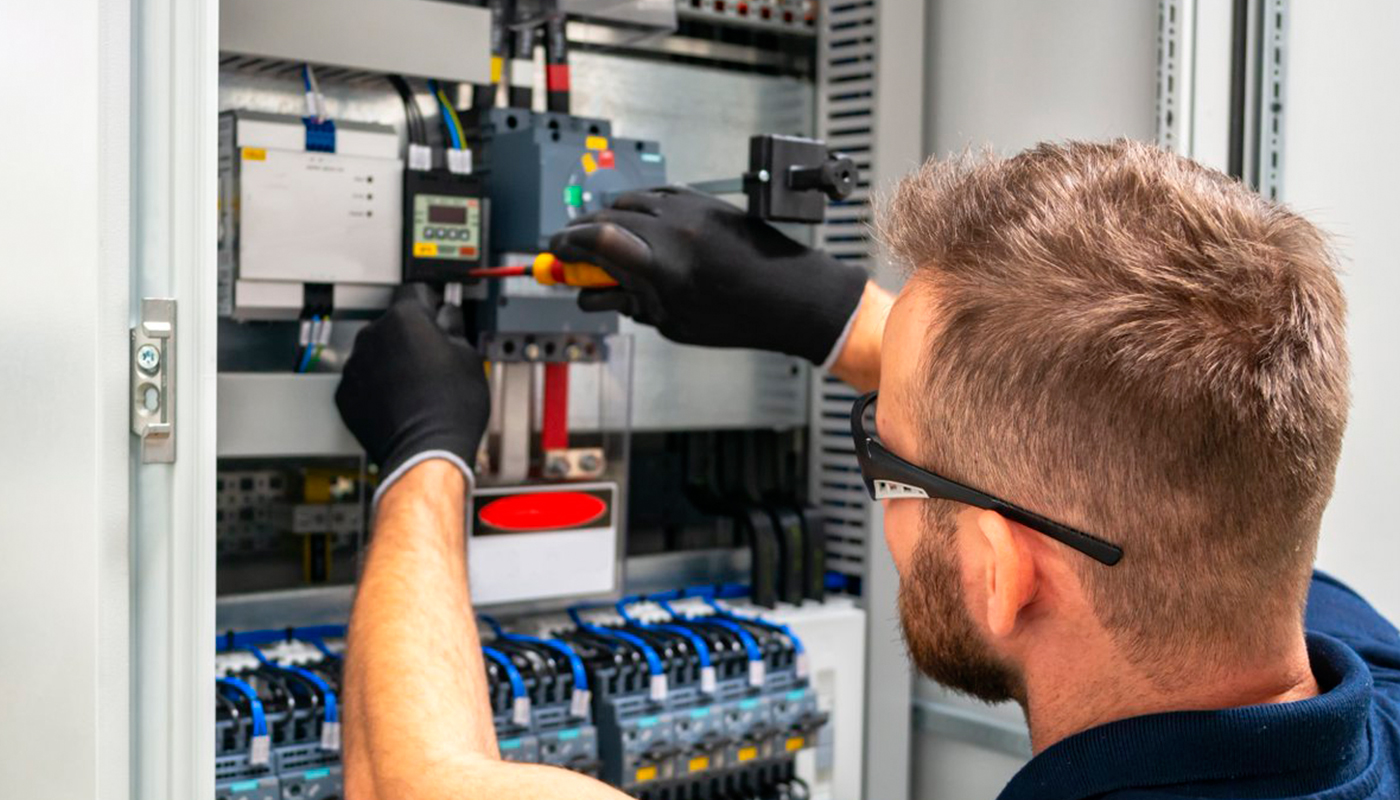 We use only professional equipment and tools, original spare parts, and high-quality consumables. Our technicians have 20 years of experience working with all types of household appliances from well-known brands. Specialists constantly improve their skills to provide you with high-quality services.
Frequently Asked Questions
Do you have any questions you would like to ask us? We recommend reading the answers to the most frequently asked questions first. If you don't find the information you need here, give us a call.