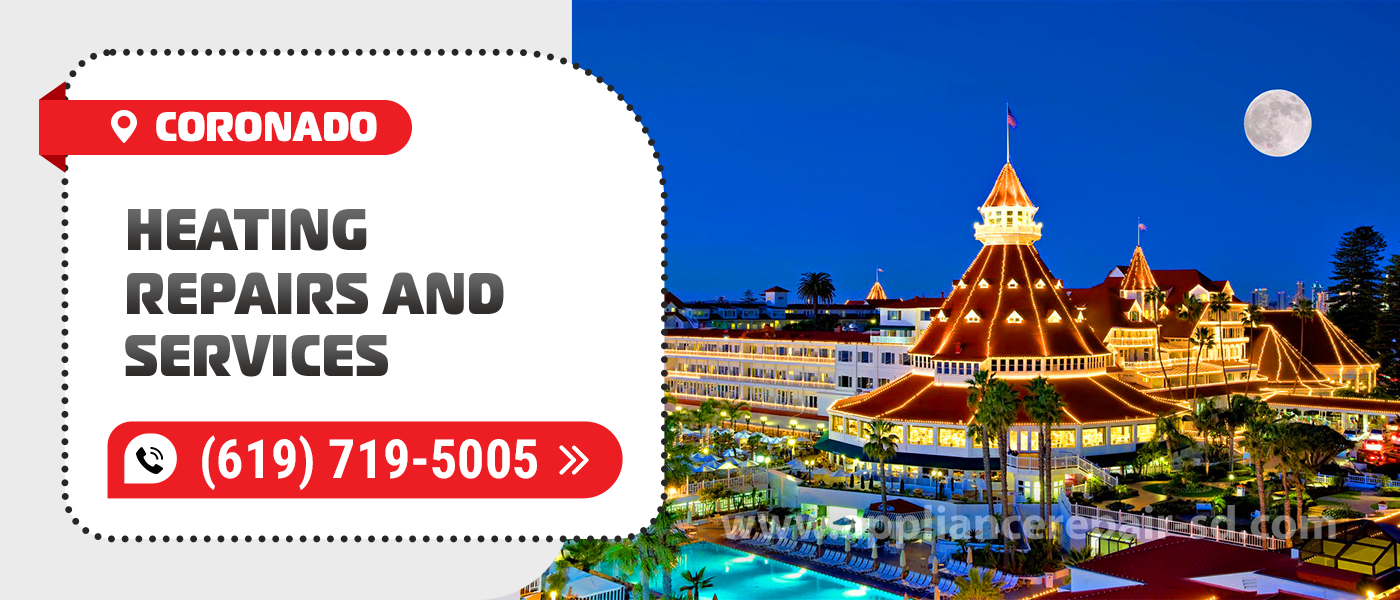 Heating Repair in Coronado
Many people use heaters in their homes and workplaces to feel comfortable during the cold seasons. This unit is extremely important for our health and comfort in winter. But after downtime or because of other reasons, a heater may work worse or not work at all. Appliance Service Center offers you professional assistance to avoid and eliminate troubles with this appliance. We conduct the most high-quality Heating Repair in Coronado, CA at the shortest terms and the best price.
The main requirement for each repair is its effectiveness. It is about flawless quality, reasonable price, and quickest conducting of it. Our company shows the best results in all those aspects. And that is not our self-appraisal, but the opinion of our customers. They are happy for picking us for Coronado Heating Repair. So, they apply to our company to fix other units too. You can see tons of 5-star reviews from our clients on the net.
They trust us because get the best results in the most comfortable conditions. We care for the constant development of our team, so we can be useful to you in any situation. Our technicians have regular training and get licenses for serving luxury and the latest units properly. With over 20 years of dealing with heaters of all types, brands, and models, they easily cope with anything! Thus, we confidently claim that our team conducts the most precise and efficient Heating Repair in Coronado, CA.
For any procedures, we have the best professional equipment, tools, and materials. There is a wide variety of original and alternative spare parts in stock. So we are prepared for conducting any Coronado Heating Repairs for any appliance. Our team is responsible and tidy. Thus, when we finish work, your item runs like a clock and your room remains clean. We also provide a guarantee for each work. It is 90 days for our labor and 1 year for the details we use. 
We never doubt the highest quality of our work and want you to be confident in it too.
The replacement of some parts is one of the most often needed procedures. But there are many other issues that may happen to your heater. Here is the list of the most common of them.
The thermostat, heating element, fan motor, heat pump, ducting system, limit switch, compressor contactor, or other parts are out of order.

You cannot turn the unit on or off or it shuts off itself.

The heater turns on but does not heat the room.

It heats insufficiently, too slowly, or unevenly.

You cannot change any settings as needed, as the control panel malfunctions and controllers do not respond.

The information screen is blank, showing an error, or not glowing.

The airflow from the air vents is not going out, is too weak, or brings a filthy odor.

The heater produces a burning, electrical, or gas smell while is on.

The appliance makes weird noises, vibrates, hums, clicks, grinds, thumps, etc.

The gas/reversing valves, bearings, belts, leveling feet, fan blades or baffles, sensors, buttons, knobs, touchpads, switches, or other details are damaged and require replacement.

The refrigerant coolant or water is condensing under the unit, leaking, or dripping.

The electricity or gas supply is disrupted due to spoiled wiring, isolation, plug, ignition, or safety valve.

The ductwork is leaking.

The outdoor unit, evaporator or condenser coils, flame sensor, damper, condensate drain, HVAC filter, vents, air handlers, burner, flue pipe, duct, or ignition are blocked with dust or dirt.
Our team eliminates those and other issues in the most effective way. They perfectly know the structure and functioning of all commercial and household heaters. So, they find and resolve the problem swiftly. 
That is one of the reasons why we conduct the quickest Heating Repair in Coronado, CA. Our department in your area has a convenient location and greatly organized management. Thus, we complete over 90% of orders the same day you apply. We are available 24/7, so you can also rely on us in urgent situations during non-working days and hours. In such cases, our team rushes to you within 15 minutes after your call for just a little additional payment. 
In any situation, we charge only a fair and adequate price. Sometimes, we may indicate that the work is not cost-effective or recommendable. If so, we only take a small service fee and recommend you a replacement. You always know what exactly you pay for. For online booking, the price is $25 lower. Plus, veterans and seniors get a $30 discount, and returning clients get 15% off. We always offer the most affordable Coronado Heating Repair.
You can find out an approximate cost of the needed work and clarify any situation by calling us. A free consultation and remote diagnostic are quick and convenient ways to find out how we can assist you. Our specialists quickly detect what is wrong and how to fix it. This, we can plan the most effective Heating Repair in Coronado, CA for your situation. Since 2001, we have reanimated tons of heaters, so we always know what to do!
Appliance Service Center is a client-oriented and reliable company. The comfort of clients and the perfect functioning of your electronics are our main goals. Thus, we always are honest with you and offer the most effective solutions. Our proficient and friendly team conducts any Coronado Heating Repair and Service at the highest quality level. Just call us or fill in the form on our website and we arrange the quickest arrival of our technicians. And you get that all at the most favorable price!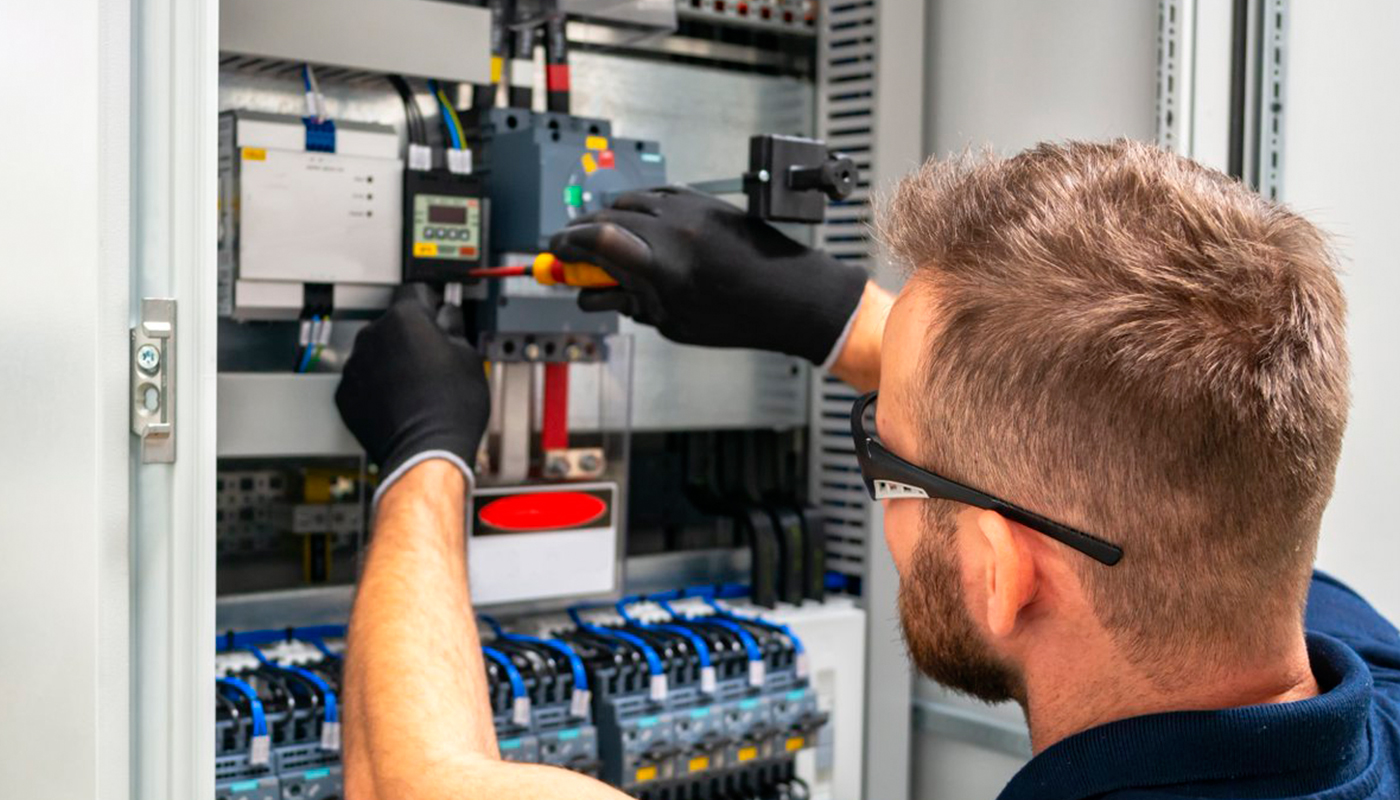 We use only professional equipment and tools, original spare parts, and high-quality consumables. Our technicians have 20 years of experience working with all types of household appliances from well-known brands. Specialists constantly improve their skills to provide you with high-quality services.
Frequently Asked Questions
Do you have any questions you would like to ask us? We recommend reading the answers to the most frequently asked questions first. If you don't find the information you need here, give us a call.