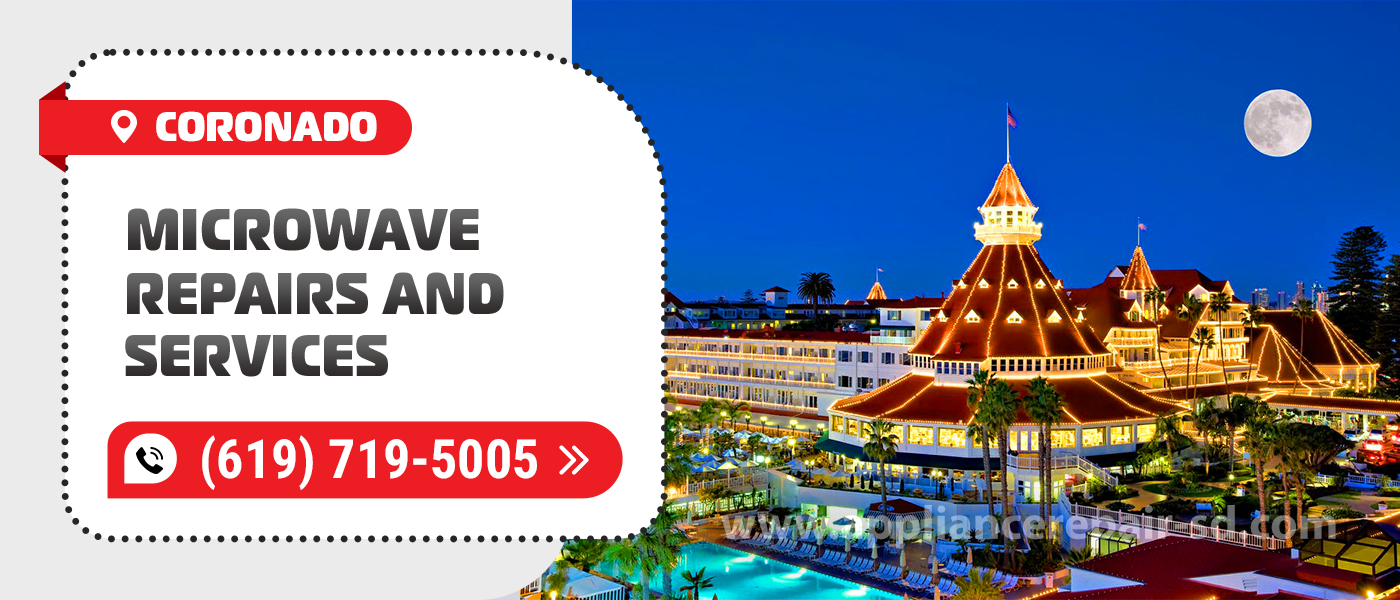 Microwave Repair in Coronado
If your microwave failed, it does not mean yet that you should panic. Any issues vanish soon if you apply to a proper service center. And it is the Appliance Service Center! We have been providing the most effective and high-quality services since 2001. Our team conducts the best Microwave Repair in Coronado, CA in any situation. We resolve any issues in the shortest terms and at the most favorable prices.
To find out what is the reason for the breakage and how much is to resolve it, just contact us. Our friendly and polite staff gladly provide you with all the needed information. We offer free consultations and remote diagnostics to make things clear and find the most suitable solution for you. We conduct the most effective Coronado Microwave Repair regardless of how complex is your issue. It also means that if the work isn't recommendable or costs more than a new appliance, we honestly inform you. Honesty is one of our major principles.
That also applies to our prices. We let you know what you pay for. Thus, the cost of our Microwave Repair in Coronado, CA is the fairest. We do not overcharge, have hidden fees, or proceed with senseless actions to make you pay more. And if we arrive but do not fix your unit, you only pay a little Service Fee. You also get recommendations for picking the best replacement. Our company sets the most affordable rates but also has special offers. For online booking you pay $25 less, veterans and seniors have a $30 discount, and returning clients – a 15% one.
Some people think that a low price means poor quality. But it is not about Coronado Microwave Repairs we conduct. The highest quality of each work we do is a must! Our technicians have over 20 years of experience, honed skills, and broad knowledge. Thus, they perfectly know how to deal with microwaves of any model and brand. Their qualifications are rising all the time. We have regular training and get licenses for serving luxury and the latest units. Thus, there is no such issue that we cannot deal with.
Talking about microwaves, the most common troubles are…
The roller ring does not rotate.

The appliance does not heat the food.

It heats too much, too little, too slowly, or unevenly.

The unit pauses midway, goes on after the time is over, or cannot start heating.

The microwave turns off itself or cannot turn on.

The information screen shows an error or is not glowing.

The appliance smokes, sparkles, or arcs.

It produces a burning or electrical odor.

The door is not latching, closing, or opening normally, as it has deformed hinges, gaskets, springs, joints, lid switches, interlocks, or latches.

The inner lamps or outer indicators are blinking or not shining.

Knobs, buttons, or touchpads do not respond, have a loose connection, or are cracked or lost.

The wiring, isolation, or plug is worn off, so the electricity supply is damaged.

The waveguide, diode, magnetron, high voltage capacitor or transformer, main control board, cooling fan, thermal protector, heating element, drive motor, or thermal fuse is dysfunctional.

The heating tan/coil or air vent is blocked with grease or crumbs.

The door glass is cracked.

The coupler, belt, leveling leg, turntable ring, bearings, fan baffles or blades, or other details require replacement.

The unit is buzzing, humming, clicking, vibrating, or making other loud noises.
Our team fluently deals with these and other issues. We have the best professional equipment, tools, and materials. It lets our technicians be ready for any type of Microwave Repair in Coronado, CA when coming to you. One of the most frequent procedures is replacing some details. For that, we have a vast choice of original and alternative spare parts in stock. We always pick perfectly fitting ones for any commercial or household unit and provide a 1-year guarantee for them.
Our company is the most reliable provider of any services for your microwaves. Our clients prove it in tons of 5-star reviews on the net. They recommend our Coronado Microwave Repair to other people, as do not doubt that we always reach brilliant results. The same is the reason why our customers become regular ones and trust other units only to us too. They appreciate our responsibility, professionalism, and flexibility to any of their requirements.
One of the most common requests is to complete the work in the shortest possible term. And we always successfully cope with it. In over 90% of all orders, we finish any Microwave Repair in Coronado, CA within a single day. Our local office is open 24/7, so we are available at any moment whenever you need us to be. We also have an optional feature for urgent arrival. For a little additional payment, our specialist rushes to your address immediately.
For everyone, who is looking for a decent Coronado Microwave Repair and Service, we are always around. Our technicians conduct the most effective, neat, and precise work. By applying to us, you always get a durable result in the shortest term and at the best price. For that, just call Appliance Service Center or fill in the form on our website. We make any electronics perform like a brand-new one in the most comfortable way for you!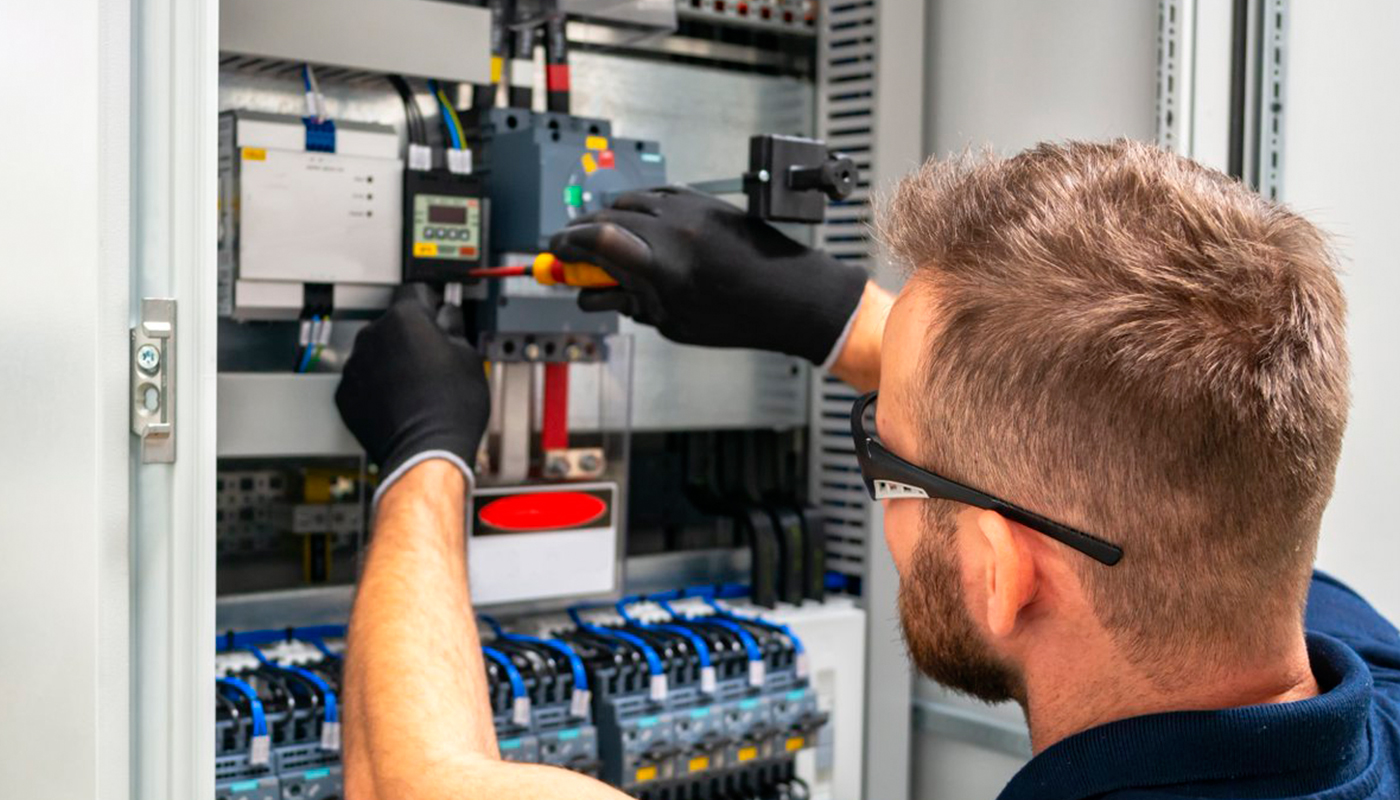 We use only professional equipment and tools, original spare parts, and high-quality consumables. Our technicians have 20 years of experience working with all types of household appliances from well-known brands. Specialists constantly improve their skills to provide you with high-quality services.
Frequently Asked Questions
Do you have any questions you would like to ask us? We recommend reading the answers to the most frequently asked questions first. If you don't find the information you need here, give us a call.