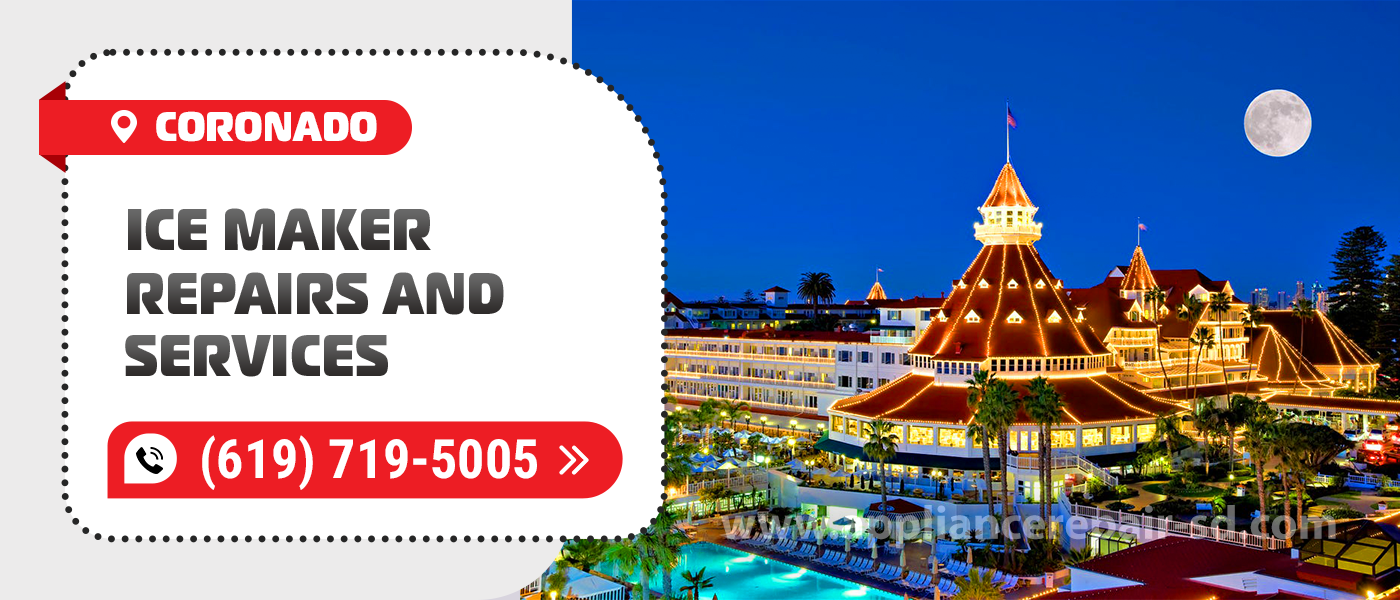 Ice Maker Repair in Coronado
As with any other appliance, ice makers can fail with time or because of various internal and external factors. Regardless of what happened, you can get the best solution in any situation by applying to Appliance Service Center. We have over 20 years of experience in conducting the most effective and high-quality services for these units. With us, you get your unit back to normal in the shortest terms and at the most favorable price. Our team is always ready to provide the best Ice Maker Repair in Coronado, CA in the most comfortable way.
To get your ice maker back to normal, your main task is to pick a reliable service provider. All cases are different, but mostly, clients pay the most attention to 3 aspects. They are the speed, price, and quality of work. And we do great in all of them, and even more! And that is why our clients are happy with Coronado Ice Maker Repair we conduct. They apply to us again and recommend others to do the same. In their numerous positive reviews, you can see more reasons to pick us. Our customers note our friendly attitude, responsibility, client focus, and proficiency.
And that is true, our team consists of highly qualified specialists who love their job and do it great. Each of our technicians knows the construction and functioning of ice makers flawlessly and has perfectly honed skills. It lets them conduct the most precise and high-quality Ice Maker Repair in Coronado, CA. They can fix even luxury and the newest units of any brand and model. To stay up to date with the latest technologies, they have regular training and get corresponding licenses from manufacturers.
We pick the most effective approach for any household or commercial ice maker. An important thing is to pick perfectly suitable spare parts, as it ensures smooth and long performance. And we have a huge variety of details in stock, so pick the best ones for any appliance and budget. With the best professional equipment and tools, we always conduct the neatest and most accurate Coronado Ice Maker Repairs. You can be sure of the solid and durable result of our work, as we back it up with a long-term guarantee. It is 90 days for labor and 1 year for details.
Regardless of how complex the issue is, our team always knows what to do. We can resolve any breakages fluently and effectively. And here are some of the troubles you can face with your ice maker.
The ice has a foul smell or taste.

The cubes are too big, too small, too solid, too soft, covered with ice mold, or have the wrong shape.

The unit stopped producing any ice cubes.

The sensor is faulty, so the ice keeps going to the ice basket when it is already full.

The cubes cannot be easily ejected or fall into the basket.

The ice-cutting mechanisms, control arm, power switch, thermostat, fan, gearbox, motor, compressor, fan, or other hardware are dysfunctional.

The control panel malfunctions, the screen is not working properly, the controllers do not respond, or the timer failed.

The water line, reservoir, pump, filter, or supply valve is blocked or damaged, so the water is dirty or cannot be supplied to the unit.

The refrigerant is leaking or dripping.

The water drops are collecting underneath the unit.

The inlet pipes, hoses, inner tubes, valves, seals, fan blades, baffles, flaps, bearings, belts, buttons, knobs, switches, leveling feet, or other details are worn off or damaged.

The temperature is wrong.

The ice maker shuts off midway, goes on and off repeatedly, or cannot turn on or off.

The unit produces no ice.

While the appliance is on, it produces loud knocking, clicking, bubbling, gurgling, humming, buzzing, or other sounds or vibrations.

The wiring, isolation, or plug is spoiled.

The door hinges, seals, joints, springs, latches, interlocks, or lid switches are out of shape or damaged.
If you notice any of those or other issues, call us for a free consultation or remote diagnostic. Our specialists will find the most effective solution for your situation and provide any needed information. For that, just let us know what makes you worry. This way, we indicate what caused the problem and how to eliminate it. We can also announce the approximate cost of such work unless it is not cost-effective or rational. In any situation, we conduct the most efficient Ice Maker Repair in Coronado, CA.
Our team completes any tasks in the swiftest possible way. We arrive at your place exactly at the appointed time. In over 90% of orders, we finish work the same day you apply. We also offer an urgent Coronado Ice Maker Repair. If you pick this option, our technician rushes to you within 15 minutes for a slightly higher price. It is available even during days off and after hours. Our local department is close to you so always ready to help at the soonest time.
We adjust not only to any needed timing but also to any budget. The price of our Ice Maker Repair in Coronado, CA is always affordable, which often pleasantly surprises our clients. Plus, we have discounts that are $30 for seniors and veterans, 15% for returning clients, and $25 for booking online. We report what you pay for, so you can be sure in paying the fairest money for our work.
Appliance Service Center provides customers with all types of repairs of the highest quality since 2001. Our professional, reliable, and friendly team is always ready to arrange the most effective solution in any situation. Just call us or place your application online and your unit will run like a brand new one really soon. We offer the best Coronado Ice Maker Repair and Service at the most adequate prices.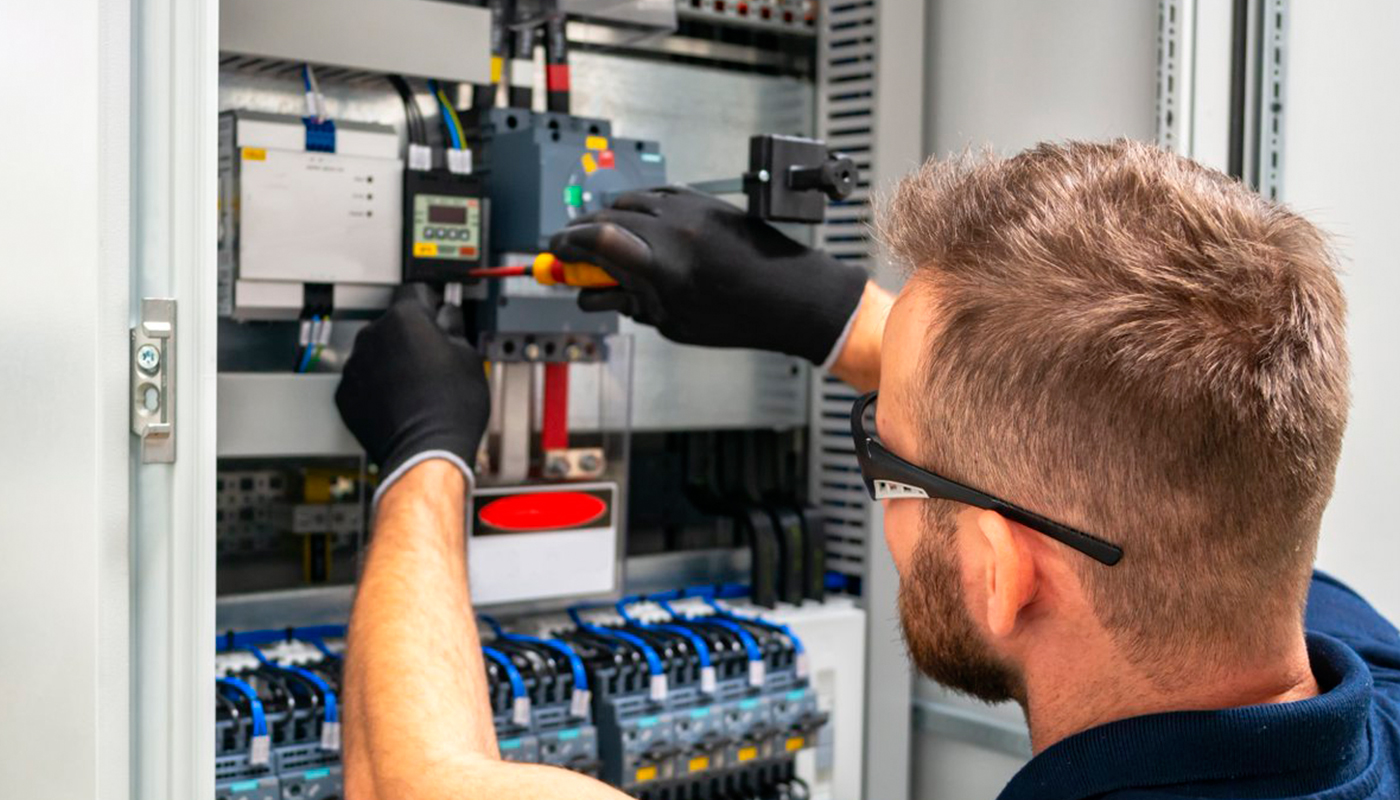 We use only professional equipment and tools, original spare parts, and high-quality consumables. Our technicians have 20 years of experience working with all types of household appliances from well-known brands. Specialists constantly improve their skills to provide you with high-quality services.
Frequently Asked Questions
Do you have any questions you would like to ask us? We recommend reading the answers to the most frequently asked questions first. If you don't find the information you need here, give us a call.