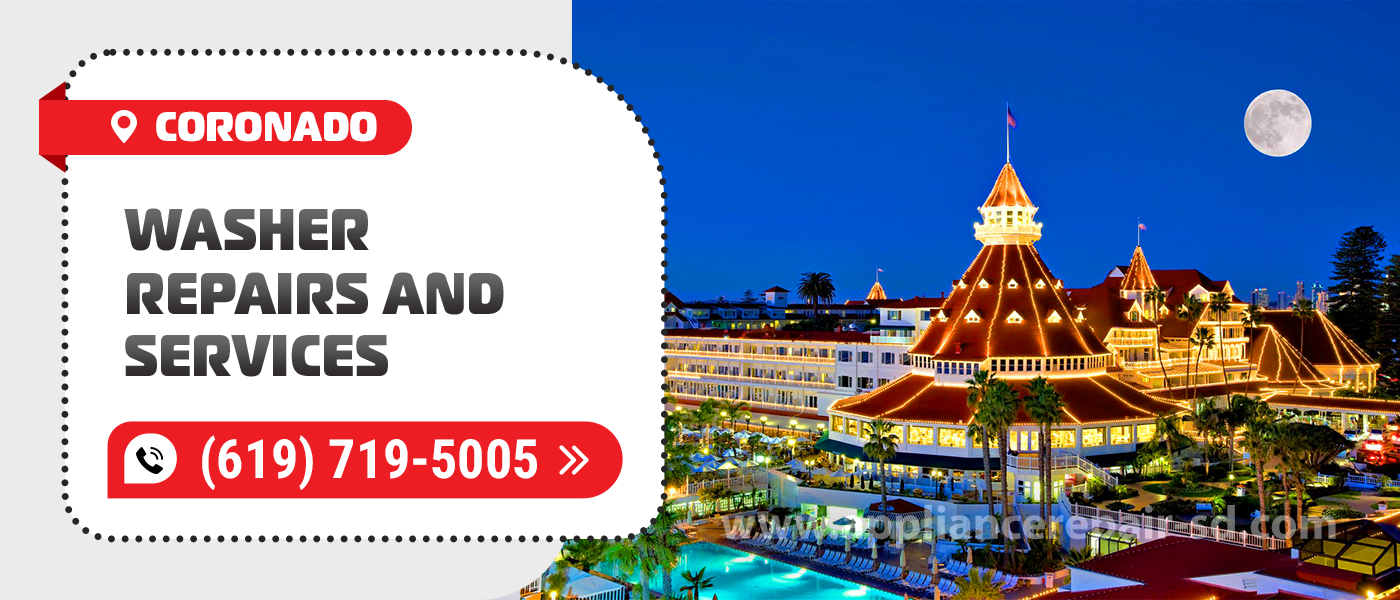 Washer Repair in Coronado
Washing machines are extremely useful appliances, which are essential for many institutions and each flat or house. But these amazing items also tend to be one of the most frequently failing ones. Thus, each owner of a washer should know how to care for it properly. The best solution is to get help from Appliance Service Center. For over 20 years, our company provides top-quality services for washers of all types, brands, and models. We offer the best timing and pricing for the most effective Washer Repair in Coronado, CA.
There are many issues that may happen to your washing machine. Regardless of their complexity, our team eliminates any of them fluently and effectively. Below you can see the most common troubles with this appliance.
The motor, thermostat, heating element, agitator, timer, pump, transmission, or other hardware part is out of order.

The temperature/water level/time controls and wash/speed selectors do not work the way they should.

The information screen shows an error, is blank, or not glowing at all.

The control panel requires recalibration.

The electricity supply is disturbed or unstable due to damaged wiring, isolation, or plug.

The door cannot latch, open, or close.

The springs, hinges, joints, gaskets, interlocks, lid switches, or latches are deformed, or the door glass is cracked.

The tub is damaged.

The drum is not spinning.

The unit is not heating the water.

The washing cycle cannot start or complete, takes too long, or stops midway.

The unit shuts off itself or cannot turn on/off.

The washer does not fill with water, stop filling, or drain.

While spinning, the appliance is jumping or moving around the room.

The buttons, knobs, switchers, water inlet valves, off-balance switches, water control assemblies, connectors, belts, leveling feet, drum support rollers, pipes, hoses, filters, or other details require replacement.

The washer trips the power.

The detergent supply is faulty.

It does not wash clothes or wring them out, so they remain dirty, covered with foam, or soaking wet.

The body of the washer heats too much.

The light indicator works wrong or does not work at all.

While the unit is on, it produces weird noises (like buzzing, humming, thumping, clicking, gurgling, thumping, vibrating) or smells (burning/electrical).

A puddle of water or foam appears underneath the washer.

The tube and washed clothes have a filthy odor.

It was installed wrong, moved, or bumped.

The filters, valves, hoses, pipes, seals, or dispensers are dirty.
None of these and other problems are too difficult for our team! Our technicians have vast experience and develop their skills and knowledge all the time. Their skills are perfectly honed, and their knowledge of all the subtleties of electronics is outstanding. Our workers have the best professional tools, equipment, and materials for performing all procedures neatly and precisely. Plus, they regularly visit training courses and get licenses for dealing with luxury and the latest units. Thus, they provide the most precise and efficient Coronado Washer Repair in any situation!
The only situation when we do not fix your unit is if it is not recommendable. It may happen due to the condition of the appliance or the high cost of the needed work. If so, we take a little Service Fee and recommend you a replacement according to your needs and budget. Those are rare situations, as we always can find a solution. We have a wide choice of original and alternative spare parts and pick the most suitable ones for any model. Thus, our Washer Repair in Coronado, CA is always effective both in pricing and quality. We provide all works with a long-term guarantee.
The cost of the Coronado Washer Repairs we conduct is always the fairest. We do not proceed with senseless work or cheat you. You know what you pay for, and it is always an affordable price for a decent result. Caring about the wisest usage of your time and money is one of our principal rules. We also have discounts for booking online, for seniors, veterans, and returning clients. You can find out the approximate cost of the needed work by contacting us.
Our friendly specialists can answer any of your questions and quickly clarify the situation. For that, you can get a free consultation or remote diagnostic. In several minutes, you will exactly know the reason for the malfunction of your washer and the needed solution. After that, we know how to provide the most effective Washer Repair in Coronado, CA for your case. The only thing left is to appoint the time!
It is only up to you when our technician arrives at your address. Our office in Coronado has a convenient location, and our management is perfectly organized. Thus, we offer the quickest arrival whenever needed! Mostly, it takes less than a day to complete the work for you. And we are also available for urgent Coronado Washer Repair during non-working days and hours. For just a little additional payment, we set off to the needed place within 15 minutes after getting your request.
Since 2001, we have served numerous household and commercial washers. Our clients always get brilliant results, so are happy for picking us. They trust other appliances us too and recommend the same to other people. You can see tons of positive reviews about the Washer Repair in Coronado, CA we conduct. That shows that we do our job right and our company is a reliable service provider.
Washing machines require proper care to function perfectly for a long. And with Appliance Service Center, you can provide your unit with it without any extra stress. All you need is to call us or place an online application on our website. Our team provides the swiftest and the most high-quality Coronado Washer Repair and Service at the most favorable price.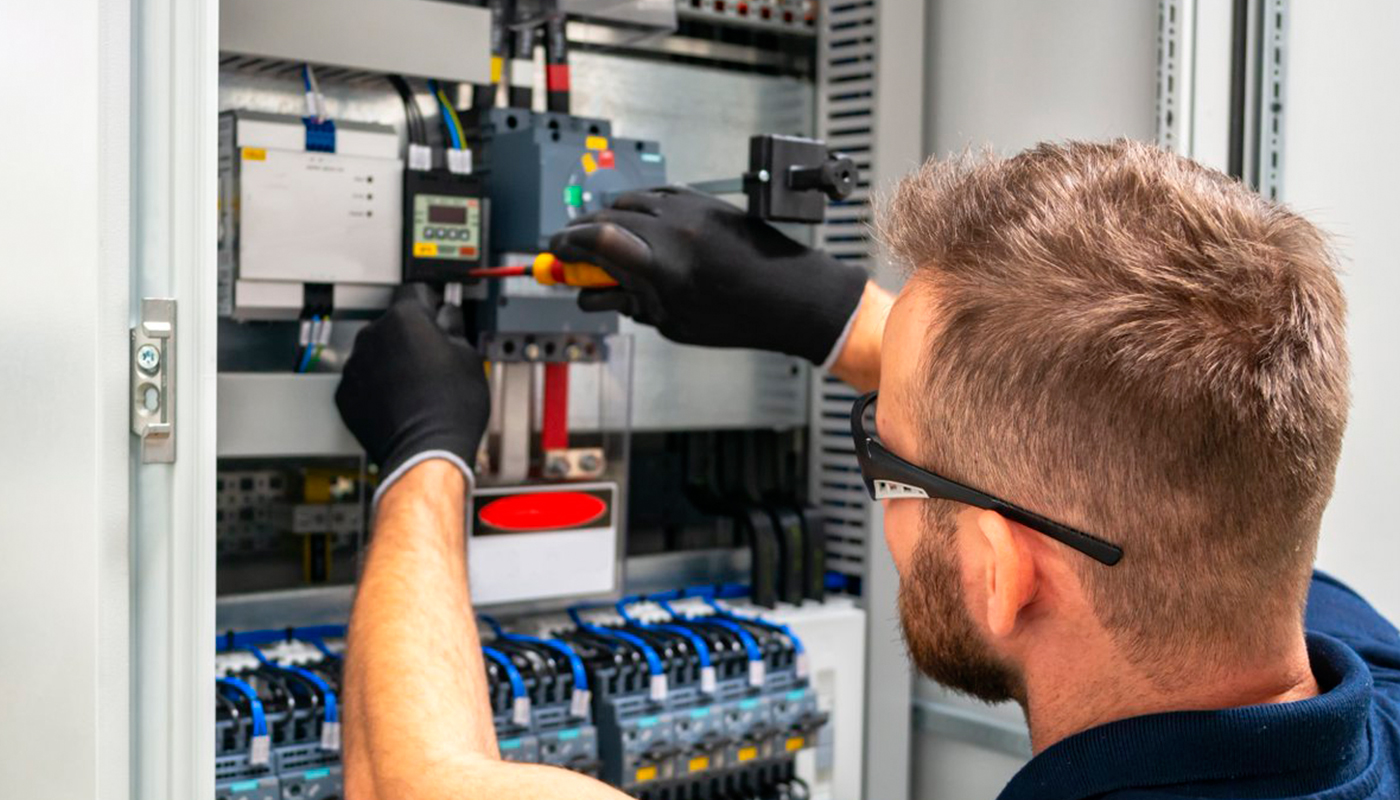 We use only professional equipment and tools, original spare parts, and high-quality consumables. Our technicians have 20 years of experience working with all types of household appliances from well-known brands. Specialists constantly improve their skills to provide you with high-quality services.
Frequently Asked Questions
Do you have any questions you would like to ask us? We recommend reading the answers to the most frequently asked questions first. If you don't find the information you need here, give us a call.