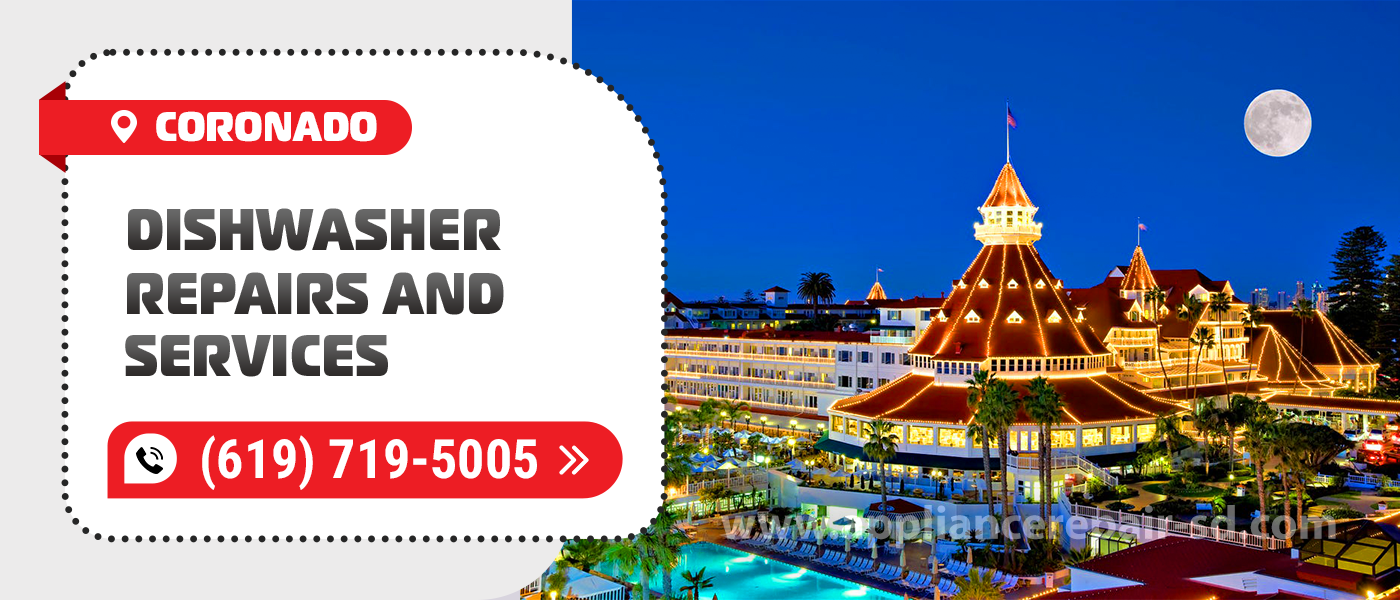 Dishwasher Repair in Coronado
Washing dishes is, probably, the most unloved and time-consuming chore. Thus, a failed dishwasher is an extremely unpleasant situation that requires the quickest solution. And the best way to get it is to apply to Appliance Service Center. Our team completes any tasks in the shortest terms and at the most favorable prices. Just contact us at any moment to get the most effective and high-quality Dishwasher Repair in Coronado, CA.
Every client is special, and every appliance requires a proper attitude. Thus, we adjust to any of your requirements and pick the most effective solutions. First of all, we are honest with you about everything related to Coronado Dishwasher Repair you order. If we indicate that the work is not cost-effective or recommendable, we clearly inform you. In such a case, you pay only a little service fee. We also advise you on picking the most suitable replacement according to your needs and budget.
It happens this way because we do not want to cheat you and make you waste money with no use. The same is the reason why we set the most affordable rates for each Dishwasher Repair in Coronado, CA. Returning clients, seniors, and veterans have special offers with pleasant discounts. We do not overcharge or hide anything for you, as your trust means much to us. Thus, being fair about payments and the condition of your unit is a must.
We also care about eliminating your issues in the quickest way. Having perfectly customized management and over 20 years of experience, we arrange the arrival at the most suitable time. In an absolute majority of orders, we complete any Coronado Dishwasher Repairs the same day you apply. If your situation cannot wait even a couple of hours, you can request an urgent arrival. For a slightly higher price, we rush to you immediately at any time of day and night. Our local office is 24/7 open for you!
We also offer free consultations and remote diagnostics. These are quick and convenient ways to clarify the condition of your dishwasher. Tell us what makes you worry or ask for any needed information. Our friendly specialists gladly help you quickly find the reason for the problem and the most effective way out. Thus, we can plan the most effective Dishwasher Repair in Coronado, CA the way it is suitable for you. Sometimes, it appears that the appliance is beyond repair, or that you can eliminate the issue by following our instructions. In any case, we help you in the most efficient way.
Our team deals with breakages of any complexity, as they have perfectly refined skills and outstanding knowledge. Since we started our activity in 2001, we never stop developing. Our technicians undergo regular training and get licenses to cope even with the latest and the most delicate luxury units. Thus, they conduct the most reliable Coronado Dishwasher Repair for any model of all brands of these units. Our team perfectly knows the structure and functioning of household and commercial dishwashers. So, all their work has the highest quality.
To boost the craftsmanship of our team, we use the best equipment, tools, materials, and spare parts. That has a valuable role in reaching smooth and durable results. With us, you should not doubt that your appliance will perform properly for a long. Plus, we solidify each Dishwasher Repair in Coronado, CA with a long-term guarantee. You can be sure of our reliability and responsibility.
Another proof of that is the huge number of positive reviews from our clients. They are happy for picking us, as we provided them with the best results. Our customers recommend us to friends and return to us with other tasks too. They appreciate the friendliest attitude, professionalism, and brilliant quality of work of our team.
We successfully resolve all possible issues with dishwashers. Here you can see the most common troubles that happen to these appliances.
The unit heats too much while is on.

It washes too long, stops midway, cannot start or complete the wash cycle, shuts off abruptly, or cannot turn on or off.

The dishwasher cannot fill with water, stop filling, or drain.

The timers and controllers do not work.

The screen is blank, shows an error, or is not glowing.

The control module requires recalibration.

It does not wash dishes properly, so they remain covered with leftovers, oil, or foam or are too wet.

The water or foam leaks out of the appliance.

The buttons, knobs, switchers, handles, leveling feet, belts, cutlery baskets, holders, slide arms, hoses, pipes, or other parts are damaged or lost.

The plug or wire is spoiled, so there is no electricity supply.

The heating element, pump, motor, water inlet valve, thermostat, float switch, or other part is faulty.

The detergent cannot reach the tub.

You notice an electrical or burning smell while the unit is on.

It has a filthy smell or mold inside.

The door cannot open, close, or latch normally due to damaged interlocks, lid switches, joints, latches, springs, gaskets, or hinges.

The appliance produces loud noises, vibrates, gurgles, buzzes, clicks, thumps, etc.

The lamps are burned out.

The filters, pipes, hoses, spray arms, or sump strainers are clogged.
Regardless of how complex is the problem, our team finds the most effective solution. Appliance Service Center cares for your comfort, so we adjust to any of your wishes. Thus, you get the needed result quickly, at the fairest price, and in the highest quality. Just contact us anytime and get the best Coronado Dishwasher Repair and Service!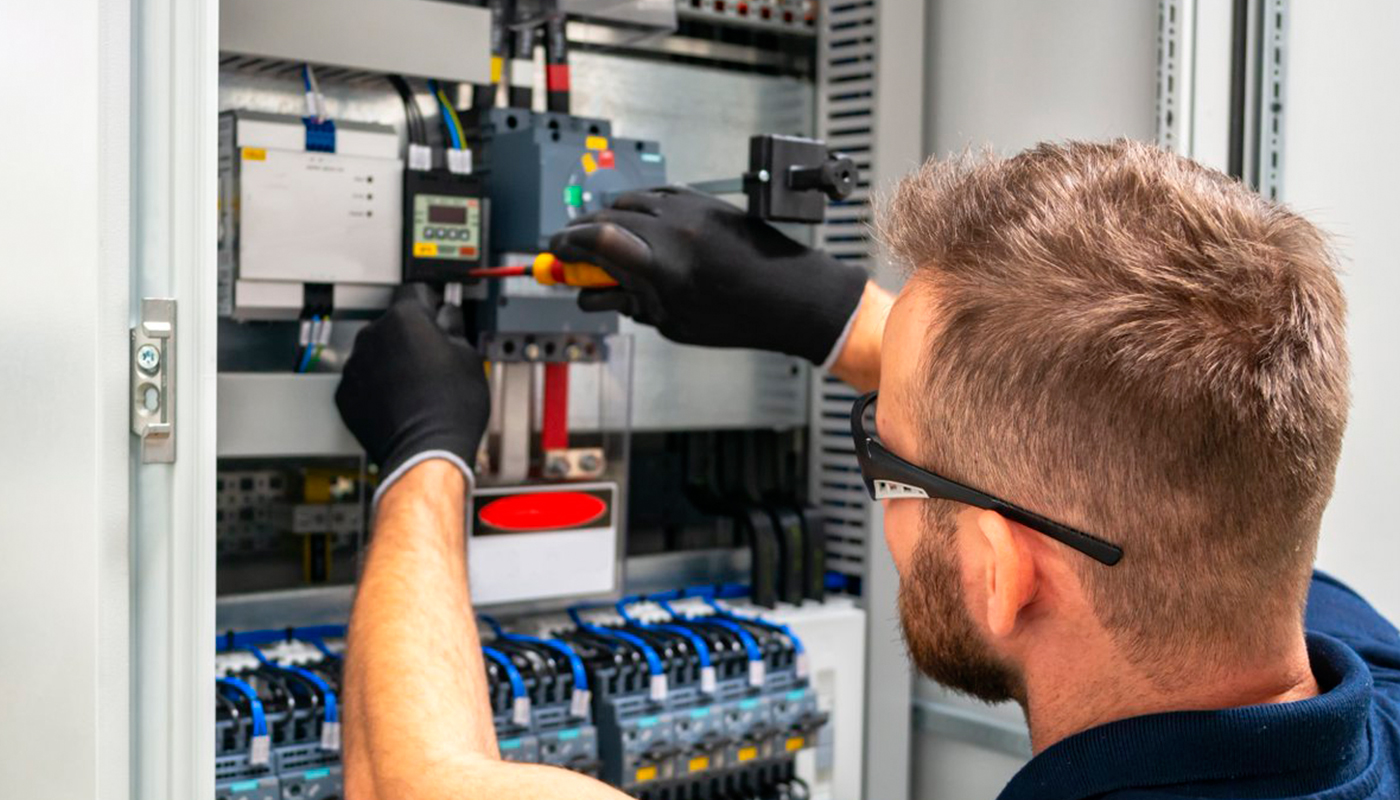 We use only professional equipment and tools, original spare parts, and high-quality consumables. Our technicians have 20 years of experience working with all types of household appliances from well-known brands. Specialists constantly improve their skills to provide you with high-quality services.
Frequently Asked Questions
Do you have any questions you would like to ask us? We recommend reading the answers to the most frequently asked questions first. If you don't find the information you need here, give us a call.