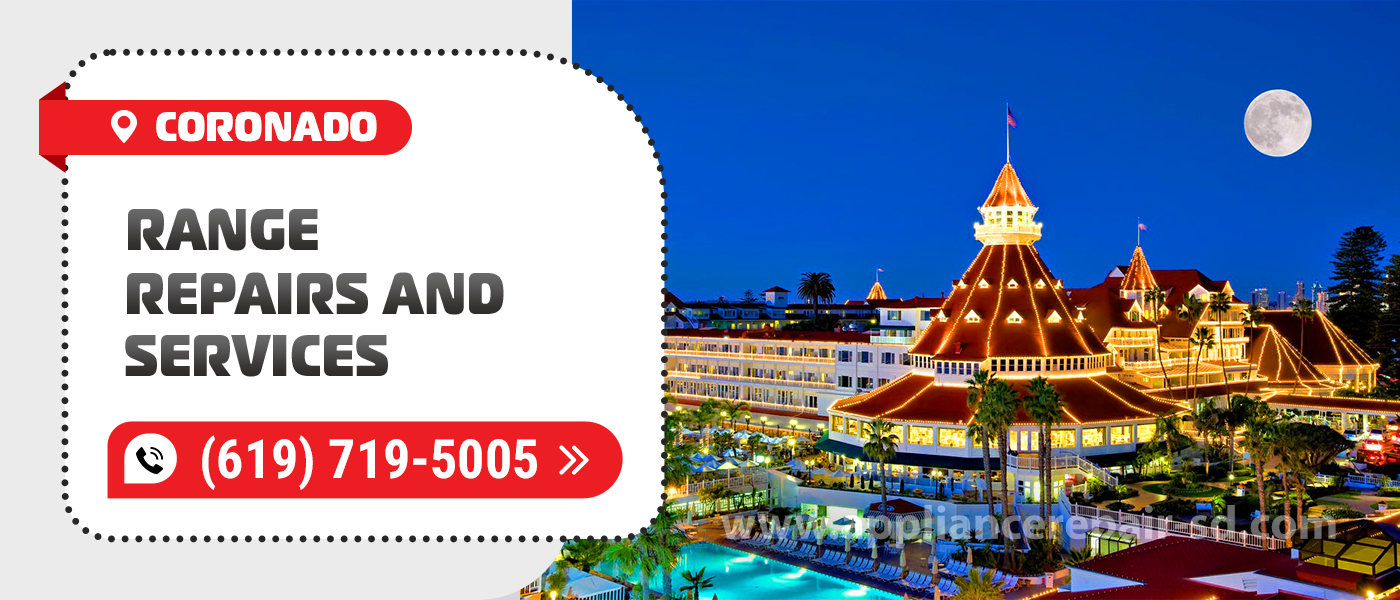 A good range can replace many other kitchen appliances. Thus, this unit is a common choice for many private users and restaurants. But working with high temperatures, fire, or gas, it may become a danger without proper attention. To avoid and eliminate any troubles, the Appliance Service Center offers a whole range of services for ranges. It starts with regular checkups and cleaning and finishes with the most complex fixing works. With us, you get the quickest Range Repair in Coronado, CA of top quality at an affordable price.
If you notice anything to be wrong with your range, the best idea is to call us. We can quickly understand how serious the issue is and how to resolve it effectively. Our team offers free consultations and remote diagnostics for that. When we clarify the situation and know how serious it is, we detect the best way to help you. Mostly, it means that we arrive and conduct quick and efficient Coronado Range Repair for you. In some rare cases, we have to recommend you a replacement. It happens if the work is not cost-effective or recommendable.
In any situation, we pick only reasonable and rational solutions. We care for the most effective usage of your money. Thus, we are honest about the condition of your unit and the expenses of fixing it. 
Due to this, the price of our Range Repair in Coronado, CA is the fairest. We do not overcharge our clients, as getting the best result, they will return to us with other orders. Your comfort and trust are our main goals. We adjust to any of your requirements to make our cooperation maximum comfortable for you. Thus, our rates are the most favorable and flexible. Plus, we have discounts for online booking, returning clients, seniors, and veterans.
We also offer you the most suitable time for proceeding with the needed services. You can pick any moment when you want us to arrive. It is available even during days off and non-working hours. You can rely on us for urgencies as well. If you need us right now, just indicate it while applying. Our technicians rush to you within 15 minutes in such cases. It costs a bit more but ensures the quickest possible arrival. And for normal orders, we complete over 90% of Coronado Range Repairs the same day when you apply.
Our technicians deal quickly and fluently with breakages of any complexity. They have over 20 years of experience in reanimating numerous commercial and household ranges. Thus, finding and eliminating an issue takes minimum time. They are highly qualified and skilled, so their work is always brilliant. Our team provides the most effective Range Repair in Coronado, CA even for luxury and the latest items. For that, they regularly attend training and get licenses from the best manufacturers. Thus, we confidently claim that they can reanimate any range, regardless of its brand and model.
We cope with breakages of any complexity easily. Some of them are frequent, others are rare, but none are too difficult for our specialists. And here you can see the list of the most common troubles that happen to ranges.
The gas leakage, so you smell it even when the range is off.

The appliance makes out burning or electrical smells, smoke, arcs, or sparkles.

The flame is flickering, going off itself, or has a wrong color, like red, yellow, or orange.

The range cannot turn on or off.

It turns on but does not produce any heat or flame.

It heats insufficiently or unevenly.

You cannot set the temperature as needed, as controllers do not respond.

The screen is blank, shows an error code, or not glowing.

The control module requires recalibration.

The burner caps, grates, light assembly, fan blades, baffles, leveling feet, drawer mechanisms, belts, bearings, buttons, knobs, switches, handles, door glass, safety valves, wiring, plug, or other parts are damaged or lost.

Lamps or indicators are burned out or faulty.

Heating elements (induction or electric coils, tans, baking elements, broilers, grills, burners, etc.), fans, fan motors, timers, thermostats, ignitors, or other parts require replacement.

The burners are clicking while you are turning them on.

The unit vibrates, grinds, hums, buzzes, hoots, or makes other weird sounds or vibrations.

Pans get a black bottom after you use them on or in the range.

The door is not closing tightly, latching, or opening normally, as it has damaged hinges, joints, springs, lid switches, interlocks, or gaskets.

The convection fan, gas line, or vent tube is obstructed with crumbs, grease, or dust.
Each Coronado Range Repair we conduct has the highest quality. The main reason for that is the incredible craftsmanship of our technicians. But there is one more essential point. To proceed with each task accurately and tidily, we use the best professional equipment, tools, and materials. And to make your appliance perform perfectly for a long, we pick perfectly suitable spare parts. Thus, when we finish, your room remains clean, and your range runs like a clock. To make you confident in our reliability and responsibility, we back up our work with a long-term guarantee.
A trustworthy company is one that makes clients happy with the result and withstands competition with other companies. We do both successfully since 2001. Our clients are absolutely satisfied with Range Repair in Coronado, CA we conduct. Thus, they return to us with other tasks and recommend us to friends. You can see their honest opinion about the services we provide on our Google page. There, our customers have left numerous appraising reviews. And their amount is constantly growing!
Appliance Service Center always offers the most comfortable and effective solutions. With us, your range will serve you perfectly for a long. Feel free to call us or place your application, and we call you back in a couple of minutes. Our friendly team is always ready to arrange the quickest Coronado Range Repair and Service at the best price. Every work we complete is high-quality and reliable.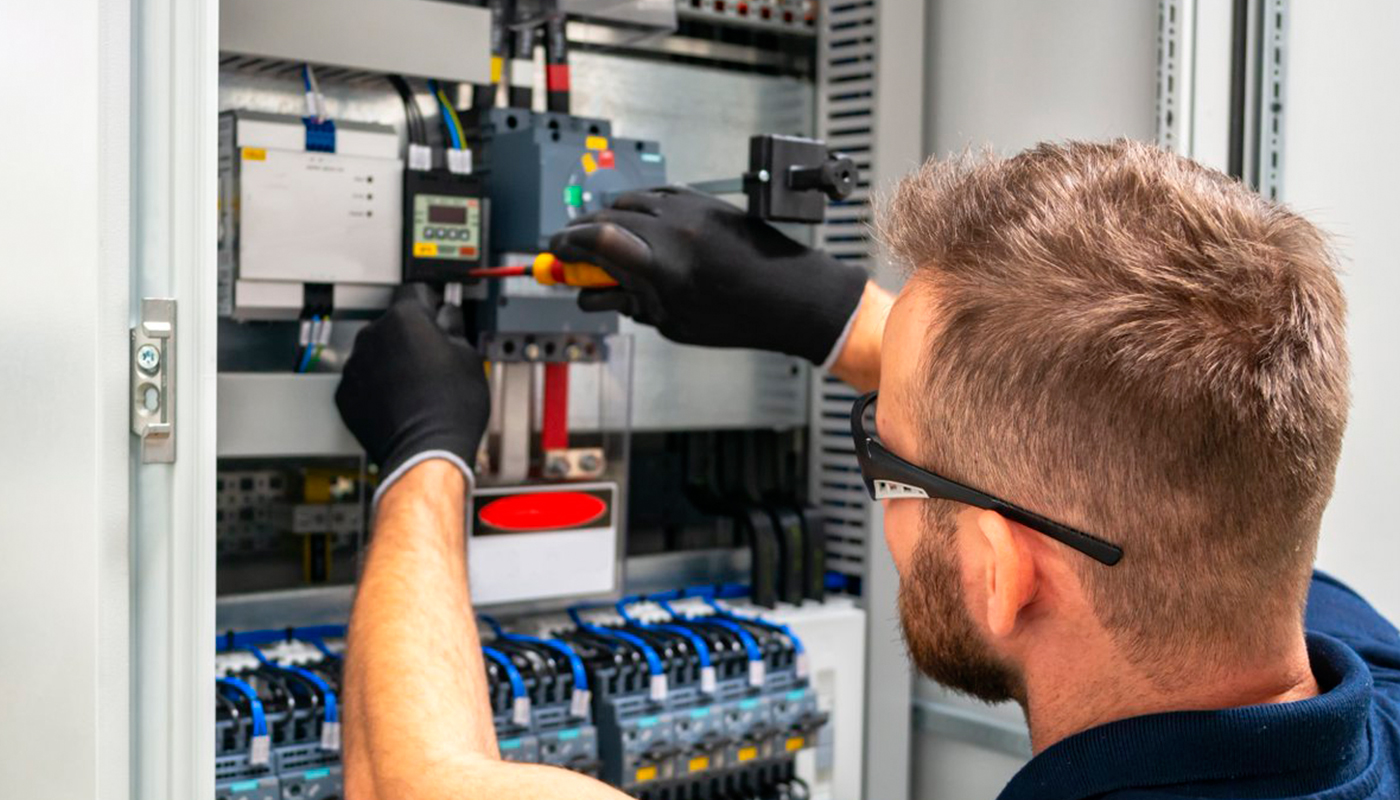 We use only professional equipment and tools, original spare parts, and high-quality consumables. Our technicians have 20 years of experience working with all types of household appliances from well-known brands. Specialists constantly improve their skills to provide you with high-quality services.
Frequently Asked Questions
Do you have any questions you would like to ask us? We recommend reading the answers to the most frequently asked questions first. If you don't find the information you need here, give us a call.