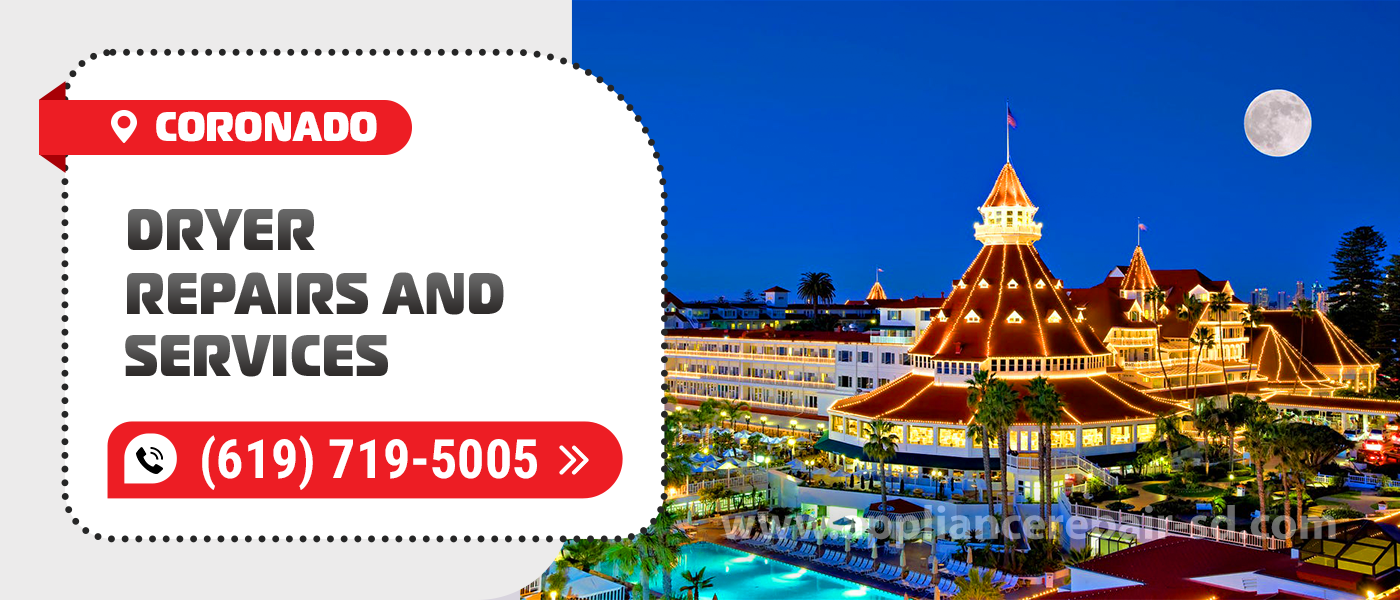 If you do not have a dryer at home, you probably have still used it. Besides private apartments, these appliances are important items for launderettes, dry cleaning, hotels, hospitals… And it is no wonder, as they save much time for us. To have your dryer always running properly, you may need a help of a reliable service provider. Appliance Service Center is exactly what is needed! Our company offers top-quality Dryer Repair in Coronado, CA at the most favorable prices. We find the most effective solutions and make your appliance run like a clock again in the shortest term.
We have started our activity in 2001. Since then, our team never stops developing, as we aim to be maximum useful for each client. Our technicians perfectly know all the subtleties of dealing with any type of dryer of all brands and models. They have licenses for proper work with luxury and the latest items too. Thus, we always offer the most precise and effective Coronado Dryer Repair. We find the best approach to any household and commercial appliance, no matter how complex is the issue.
The list of troubles with dryers is pretty wide. But we successfully eliminate any of them! Here are the most common issues you can face with this appliance.
The unit is bouncing and moving around while spinning.

The drum is not spinning.

The appliance is not heating.

The tub is cracked and tears the clothes.

The drum support rollers, leveling feet, belts, seals, bearings, safety valves, wires, plugs, glides, switchers, door glass, buttons, knobs, handles, or other details are damaged, worn off, or lost.

The clothes remain wet after drying.

The drying cycle is taking too long, stopping midway, or not starting or completing.

The appliance turns off itself or cannot turn on at all.

There are problems with the blower wheel, heating element, timer, fuse or circuit breaker, thermal resistor, cycling or high-limit thermostat, ignitor, start switch, motor, or another part.

While the unit is on, it produces a gas, burning, or electrical smell.

The tub and, thus, clothes, have a foul odor.

The dryer is vibrating, humming, thumping, buzzing, gurgling, clicking, or making other weird noises.

The electricity or gas supply is unstable or ruined.

The control panel malfunctions, the screen is blank or shows an error, and the controllers do not respond.

The light indicator is faulty.

The door cannot latch, close, or open due to deformed gaskets, springs, joints, latches, hinges, interlocks, or lid switches.

The body of the unit gets too hot.

The ducting system, pipes, hoses, filters, exhaust vents, or moisture sensor strips are obstructed.
For each procedure, our team uses top-rank equipment and materials. And we often have to replace some details. For that, we have a big choice of original and alternative spare parts in stock. We provide a 1-year warranty for any detail we use. When coming to your place, we have everything needed to conduct any type of Dryer Repair in Coronado, CA. But it may also happen that the work is not cost-effective or rational. If so, you only pay a little Service Fee and get recommendations for a replacement. We never cheat you or try to get money for senseless work.
With us, you get high-quality Coronado Dryer Repairs at the fairest price. It means that you get a report and know what the cost of work consists of. No hidden bills or other tricky things, as we are always honest with our clients. Besides setting affordable prices, we have also some special offers. If you book our arrival online, you pay $25 less. Veterans and seniors have a $30 discount and returning clients pay 15% less.
To find out how much approximately it costs to fix or serve your dryer, just contact us. We offer free consultations and remote diagnostics to clarify the situation. We always pick the most effective Dryer Repair in Coronado, CA for each case. Thus, just tell us what makes you worry and we quickly detect the reason for the breakage and its solution. In some cases, we can even instruct you by phone on how to make things back to normal. But it happens only if it is safe and the issue is minor. In all other cases, we strongly recommend you not to dig inside your dryer yourself, not to get things worse.
Our technicians are insured and have over 20 years of experience in repairing dryers. It means, that always know what to do and do it in the best way! The highest quality of each Coronado Dryer Repair is the main rule for us. And we are in charge of what we do. Thus, we back up our labor with a 90-day guarantee. You can be sure that with us, your unit will run properly for a long. The reliability of our company is undoubted, and it is proven with time.
Our service center successfully withstands competition for over 20 years so far. The reason for that is our professionalism and responsibility. Our team always reaches brilliant results, which makes our clients happy for picking us. They recommend our Dryer Repair in Coronado, CA to other people and apply to us to fix other units too. You can check their honest opinions, as they leave tons of positive reviews on our Google page. 
One of the most common requirements is to complete the order as quickly as possible. And for us, it goes without saying! We finish the work within a single day in over 90% of cases. You can rely on us during non-working hours and days off too. Our local office is open 24/7, so we are available whenever you need us. Thus, if you need us urgently, our technician sets off to your place within 15 minutes. And for this option, the price is only a little higher than for normal orders.
We adjust to any of your requirements to help you in the most comfortable way. Are you looking for an affordable price? Do you want to get the most durable and high-quality result? Do you need your dryer back to normal in the shortest terms? Appliance Service Center offers all that and even more. Our friendly and polite staff is always ready to find the most effective solution to any situation. Just call us or place an online application to get the best Coronado Dryer Repair and Service!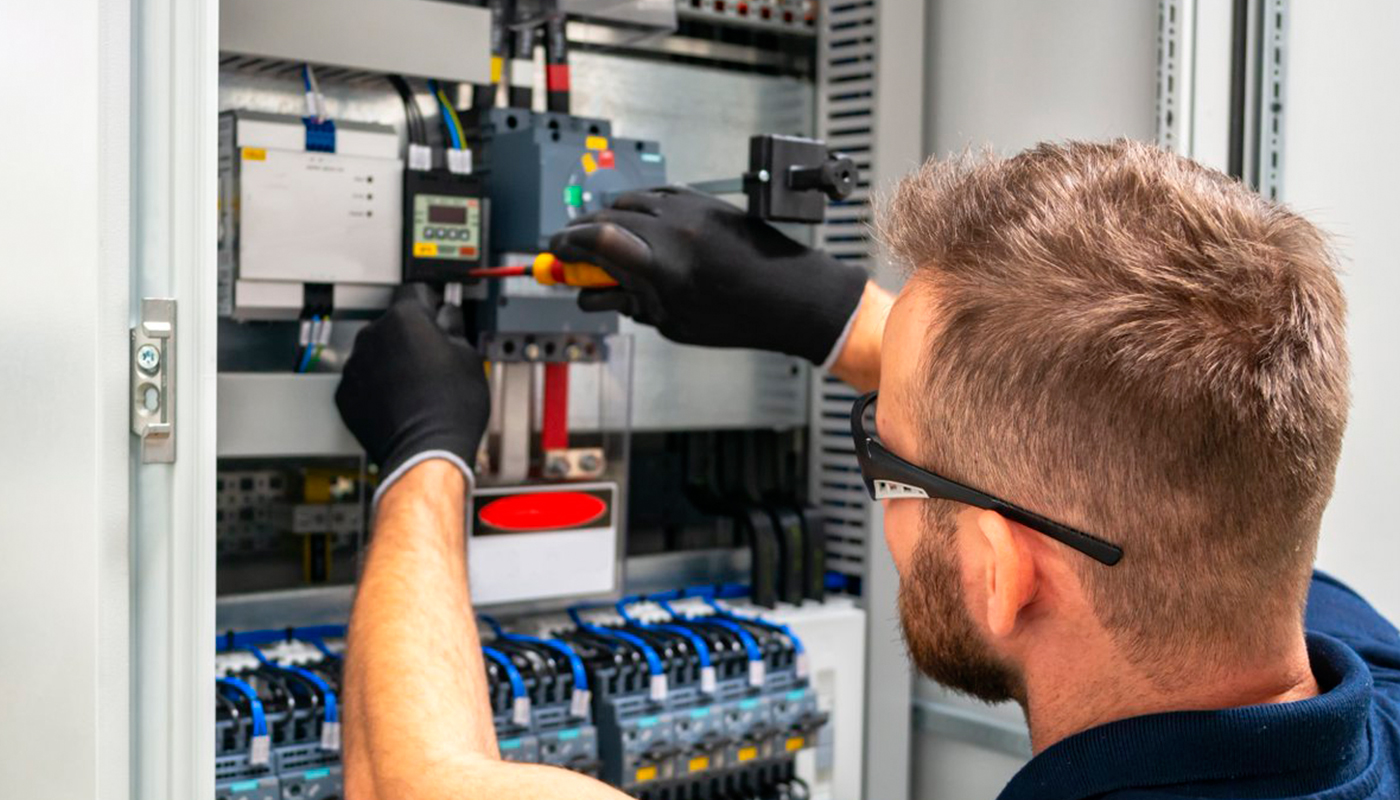 We use only professional equipment and tools, original spare parts, and high-quality consumables. Our technicians have 20 years of experience working with all types of household appliances from well-known brands. Specialists constantly improve their skills to provide you with high-quality services.
Frequently Asked Questions
Do you have any questions you would like to ask us? We recommend reading the answers to the most frequently asked questions first. If you don't find the information you need here, give us a call.