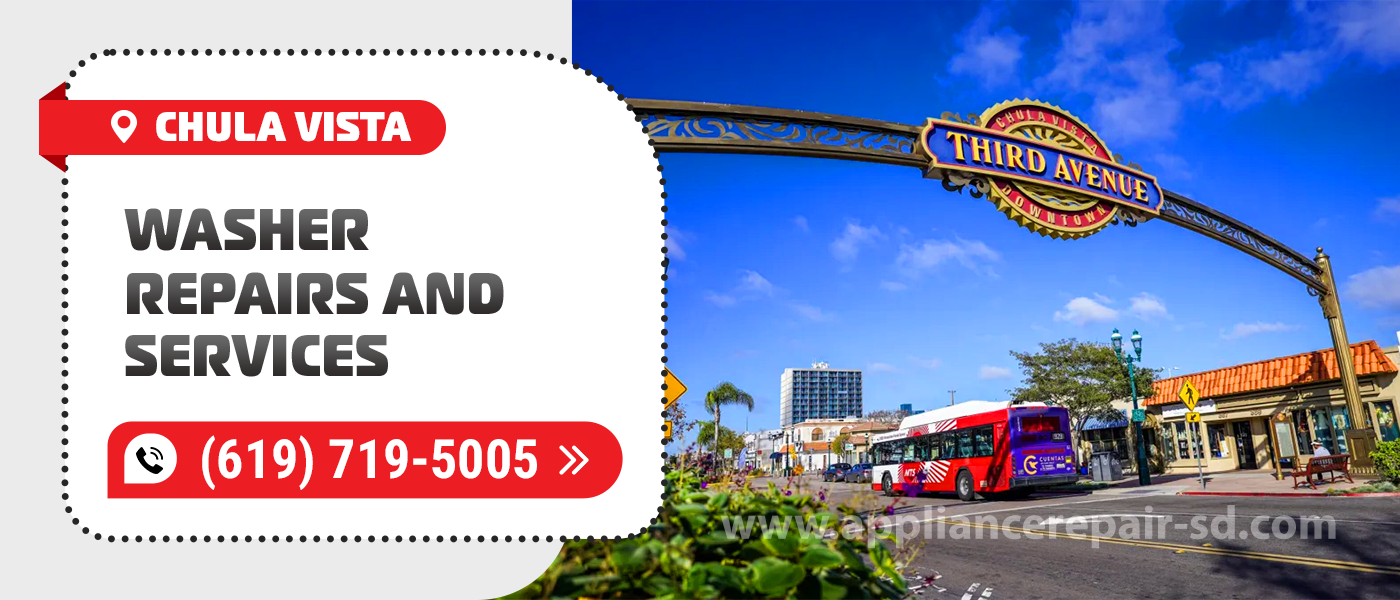 Washer Repair in Chula Vista
"Treat others as you wish to be treated" is a very disputative phrase about human relations. But it hits the point of talking about electronics. A smart owner knows that to have any appliance perform properly for a long, you should care about its condition. Washers are especially tender in this sense, as they react even to the quality of water! Appliance Service Center offers a full spectrum of services for these appliances, both for preventing and eliminating troubles. Since 2001, we offer the swiftest, highest-quality, and most affordable Washer Repair in Chula Vista, CA.
You can anytime call us for a free consultation or diagnostics. So, we carefully listen to you, provide all the needed information, and help to clarify the situation with your item. Just tell us what is wrong, and we quickly detect the solution and the approximate cost of the needed work. If that price appears to be too high or the unit is beyond repair, we rather recommend you a replacement. Our team never makes money by proceeding with senseless procedures which do not last long. So, with us, you get only the most efficient Chula Vista Washer Repair!
We care for our clients and have a special approach to each of them and to their appliances. Thus, we always find the most effective and comfortable solution, regardless of how complex is the situation. We adjust to any of your requirements and honestly inform you of the condition of your unit. Our team cares for the most rational usage of time and money. We set only the fairest rates for each Washer Repair in Chula Vista, CA! You always know what you pay for as we clearly report all the expenses.
We have special offers for veterans, seniors, returning clients, and booking online. Our team can adjust to any budget and situation. It is also important when talking about timing. Usually, we finish over 90% of Chula Vista Washer Repairs the same day you apply. But you can pick any suitable time for you. For a little additional payment, you can order an urgent arrival. In this case, our technicians rush to you within 15 minutes since you requested it. Our local office is available round the clock, so you can always rely on us!
In over 20 years of tireless work and development, we learned not only to work with clients. All this term, we have been competing with other companies, learning new technologies, and selecting the best tools. Thus, the craftsmanship of our staff is incredible! They perfectly know all the subtleties of washing machines and quickly reanimate all models of all brands of these units. We provide the most precise Washer Repair in Chula Vista, CA for even luxury and the latest items. Regular training and getting licenses from manufacturers greatly help us be up-to-date and perfectly qualified.
There is nothing that we could not deal with. Do not hesitate to apply to us if you notice any malfunctions in your washing machine. Here is the list of the most common troubles that happen to this appliance.
The tub is broken, so it tears the clothes.

It is not spinning.

The washer does not heat the water.

The water, detergent, or electricity supply is disturbed.

The door has damaged glass, seal, interlock, door switch, latch, springs, joints, hinges, or handle.

The washing cycle cannot start, takes too long, pauses itself, goes on and off repeatedly, or runs non-stop.

The appliance does not turn on.

While the washer is working, it trips the power.

You notice a burning or electrical smell from your washing machine.

It has a foul smell inside the tub.

The wash selector, water level control, timer, or temperature control is faulty, so you cannot adjust the needed settings.

The control module requires recalibration.

The information screen is blank or shows an error message.

While the drum is spinning, the appliance is bouncing and moving around the room.

The clothes remain dirty, soaking wet, or smell bad.

Leveling feet, belts, bearings, pipes, hoses, connectors, seals, knobs, buttons, handles, switchers, water inlet valves, off-balance switches, or other details are spoiled.

The light indicators are faulty.

A puddle of water or foam appears under the washer.

It was installed incorrectly, moved, or bumped.

The washer does not fill with water or drain.

The motor, agitator, water level control assembly, heating element, pump, thermostat, or transmission is out of order.

While the item is on, it is humming, gurgling, buzzing, clicking, vibrating, bubbling, or making other unusual sounds.

The body of the unit heats too much.

The dispenser, valves, hoses, filters, or seals require cleaning.
The outstanding knowledge and skills of our technicians are the key reasons why we always offer high-quality work. And to ensure even more accurate, neat, and durable results, it is important to use proper materials and equipment. When we arrive at you, we have all the needed tools for any type of Chula Vista Washer Repair. Our specialists pick perfectly suitable details to ensure the smooth performance of your unit for a long. For any of them, we provide a 1-year warranty and back up our labor with a 90-day guarantee.
Applying for Washer Repair in Chula Vista, CA, you probably want to be sure that you pick the most reliable company. To check that, a great idea is to look through the reviews from its clients. If you visit our Google page, you can see there many 5-star comments, posted by our customers. They are absolutely satisfied with our friendly and responsible attitude and the result of our work. Thus, they return to us with other tasks and recommend others to apply to us too.
Are you looking for high-quality Chula Vista Washer Repair and Service at a favorable price? We know how to help you! Our specialists deal with commercial and household units in the most effective way. Appliance Service Center always offers the best solutions and the most comfortable conditions! Just call us or place your order online. We will make your washing machine back to normal in the shortest terms.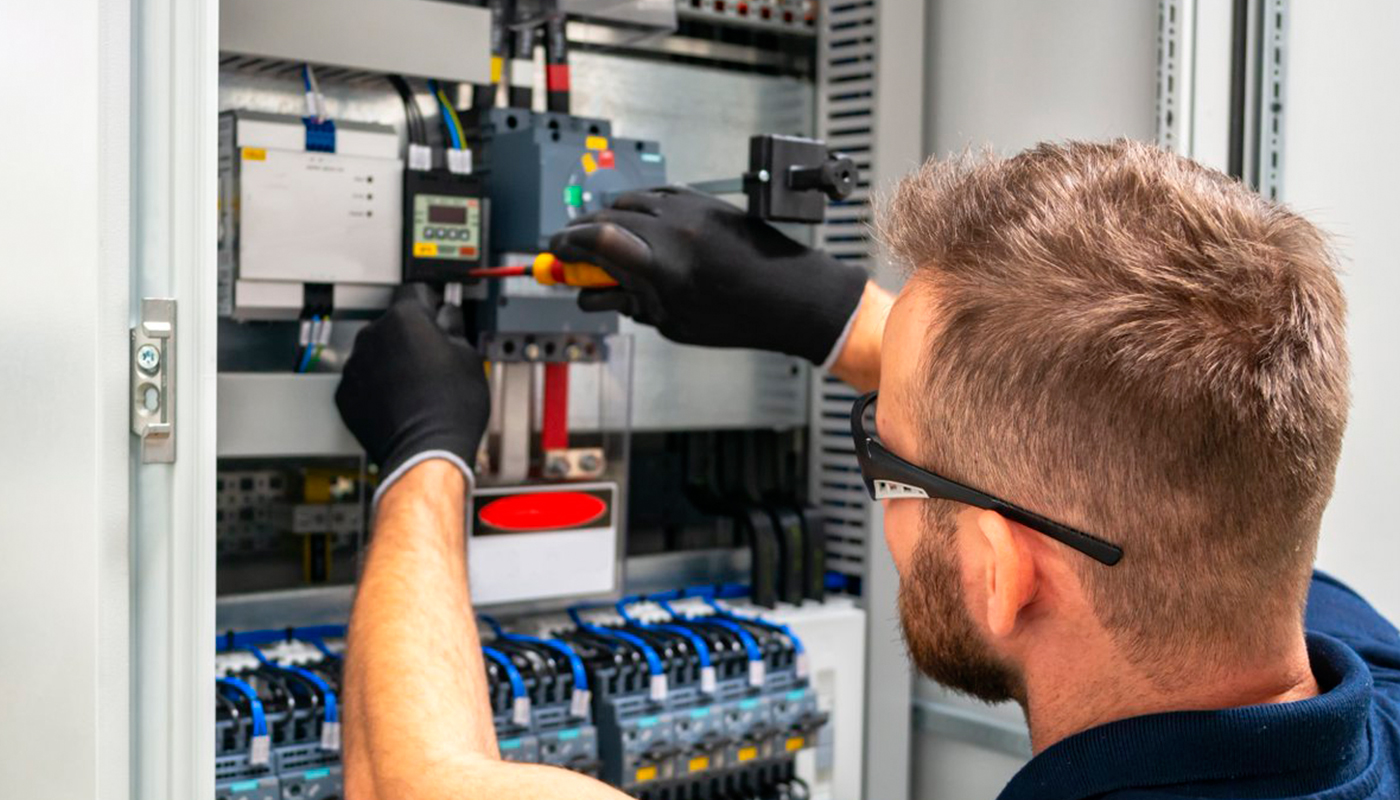 We use only professional equipment and tools, original spare parts, and high-quality consumables. Our technicians have 20 years of experience working with all types of household appliances from well-known brands. Specialists constantly improve their skills to provide you with high-quality services.
Frequently Asked Questions
Do you have any questions you would like to ask us? We recommend reading the answers to the most frequently asked questions first. If you don't find the information you need here, give us a call.