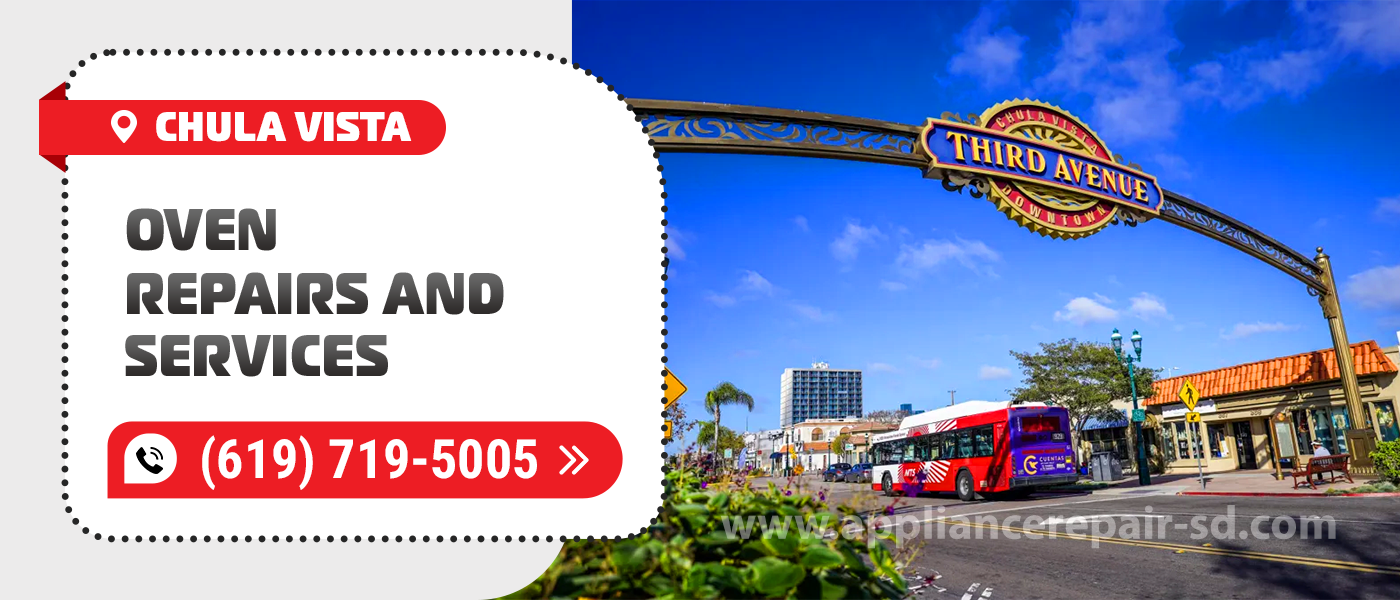 Oven Repair in Chula Vista
As we surround ourselves with various appliances, we should care for their safe and proper performance. Especially with such a potentially dangerous unit, as an oven. Even though not all problems with electronics depend on us, we can prevent some of them. If you need help with the maintenance of your oven or it stopped working normally, apply to Appliance Service Center! We provide the highest-quality solutions in the shortest terms and at the most affordable prices. With us, you get the best Oven Repair in Chula Vista, CA in the most comfortable conditions!
If you suspect anything to be wrong with your oven, we recommend you get a consultation from specialists first. It is important, because in some cases it may have trouble with gas, which may lead to a bad situation. Just call us and our friendly specialists quickly help you understand what happens. You will find out the reason for the breakage, the needed solution, and its approximate price in minutes! This way, we arrange the most effective Chula Vista Oven Repair for you. There is no such problem that we cannot resolve. Just let us know what makes you worry. 
Talking about ovens, the most common troubles are…
You notice a gas, burning, or electrical smell from your oven.

The self-cleaning function is not working.

The vent tube, gas line, gate, filter, or convention fan is blocked with grease, crumbs, or dust.

You cannot set the needed temperature or time, as controllers do not respond or a whole control panel is faulty.

The information screen is showing an error or not shining.

The unit heats up too slowly, cooks unevenly, or heats not enough or too much.

Heating elements, like broilers, baking elements, tans, induction or electrical coils, or burners, produce no heat or flame, so require repair or replacement.

The oven produces loud vibrations, ticks, clicks, grinds, hums, buzzes, or makes other awkward sounds.

The door glass is cracked.

The door seals, hinges, springs, joints, interlocks, lid switches, or latches are out of shape, so the door cannot properly latch, open, or close.

The body of the oven heats too much while the unit is on.

The thermal fuse, energy regulator, fan motor, thermostat, or pilot light is faulty.

The lamp flickers or does not shine.

The knobs, buttons, switches, handles, belts, leveling feet, bearings, fan blades, baffles, drawer mechanisms, safety valves, plugs, or other parts are damaged.

You cannot turn the oven on, or it turns off itself.
After we indicate what the issue you face and clarify all the details, there is the only thing left. You pick any suitable time for you when we arrive and make your oven back to normal. In an absolute majority of orders, it takes less than one day. And we also offer urgent Oven Repair in Chula Vista, CA. If you pick this option, we rush to you within 15 minutes after your call at any time of day and night! And the price of such a convenient feature is only a bit higher than for normal orders. Due to our suitable location and perfectly customized management, we always provide the quickest assistance!
Our team resolves any issues swiftly and dustless! With over 20 years of experience, they always know exactly what to do. Their skills and knowledge are outstanding and constantly go on developing. We have regular training and licensing, which let us easily deal with the latest and luxury units. Our technicians reanimate any household and commercial oven, regardless of its type, brand, or model. And, in any situation, we pick the most effective way to conduct the best Chula Vista Oven Repairs. Thus, if we recommend you a replacement, it is the most rational solution in your case.
We use the best professional tools and materials to ensure flawless quality and smooth performance. We can pick perfectly suitable spare parts for any model of oven, so it will run like a new one for a long. For your confidence in the future work of your unit, we provide a long-term guarantee for everything we do. It is 90 days for labor and 1 year for the details we use. Perfect quality of each Oven Repair in Chula Vista, CA we conduct is a must, so we are responsible for our actions!
One of the most common stereotypes about a decent job is that is always expensive. And our company proves different! We offer the most favorable rates for any type of Chula Vista Oven Repair. We have no hidden fees, but clearly inform you what you pay for. Thus, you can be sure of paying the fairest price for the best result we provide. We also have discounts for online booking, returning clients, veterans, and seniors. Our company has the best conditions for any budget!
Our clients appreciate not only our adequate prices. They note our client focus, proficiency, and reliability. After getting the best Oven Repair in Chula Vista, CA from us, they often return to us to fix other units too. Our customers know that we deal perfectly with any tasks, so they confidently recommend us to other people. They also share their honest opinion in tons of appraising reviews on the net. We believe that it is the best indicator of a trustworthy company!
Since 2001, the Appliance Service Center cares for being a useful and reliable company for each client. We adjust to all the requirements and find the most effective solutions for any situation. If you apply to us for Chula Vista Oven Repair and Service, you get the best result! We always complete each task at the highest quality, in the shortest terms, and in the most cost-effective way. All you need to do is just to call us or fill in the form on our website.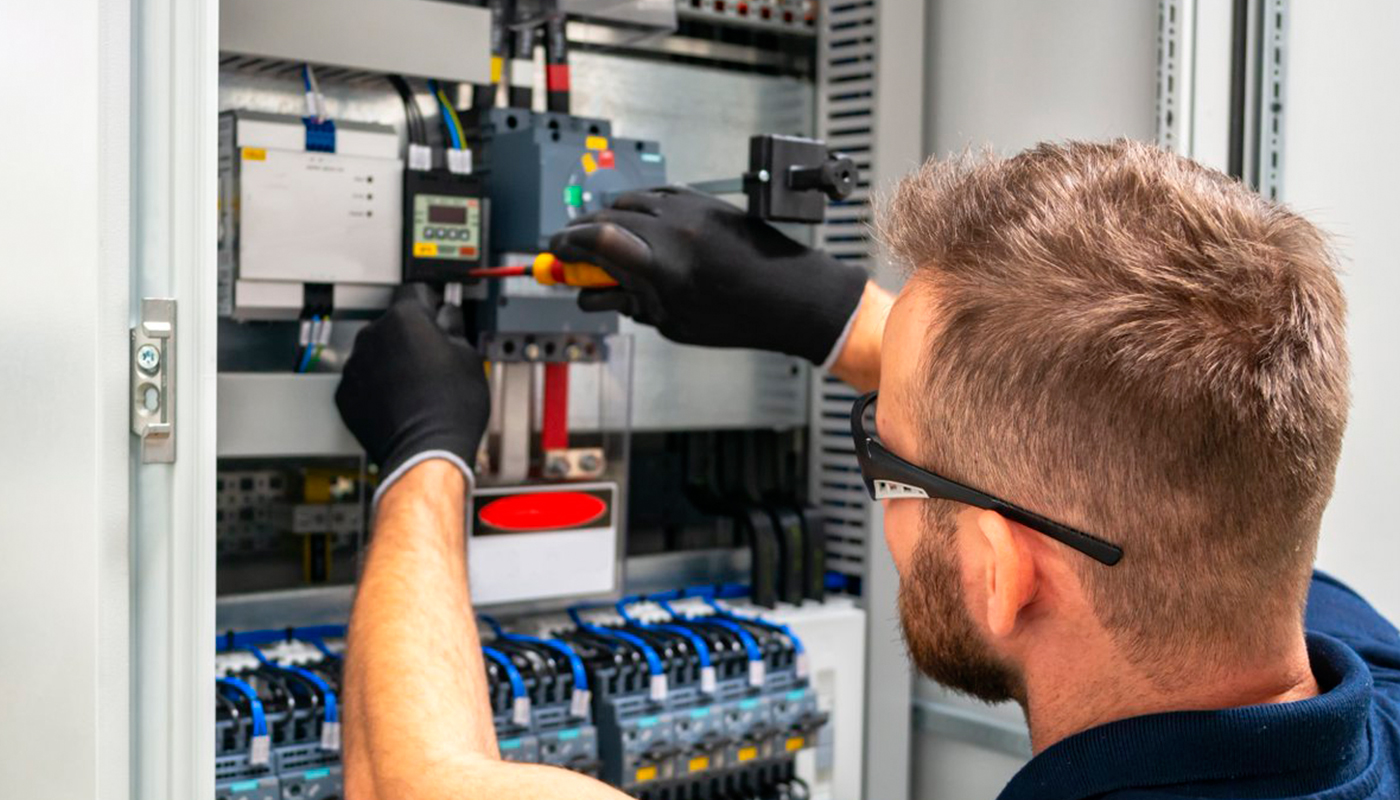 We use only professional equipment and tools, original spare parts, and high-quality consumables. Our technicians have 20 years of experience working with all types of household appliances from well-known brands. Specialists constantly improve their skills to provide you with high-quality services.
Frequently Asked Questions
Do you have any questions you would like to ask us? We recommend reading the answers to the most frequently asked questions first. If you don't find the information you need here, give us a call.