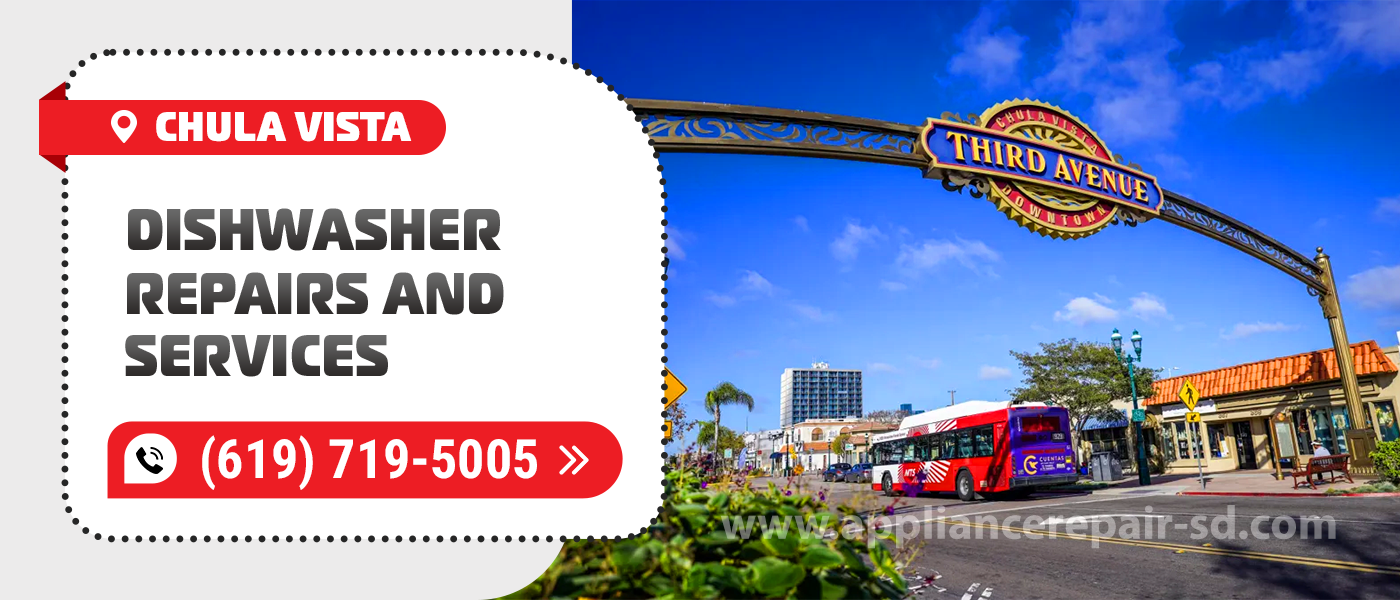 Dishwasher Repair in Chula Vista
Sick people need a doctor. Spoiled shoes need a shoemaker. Failed dishwashers need Appliance Service Center. The best solution for your appliance, when it behaves not the way it should, is applying to specialists. And our team consists of highly qualified professionals. Each of them has vast experience and deals with any breakages easily. We offer the best conditions for any Dishwasher Repair in Chula Vista, CA. With us, you get a brilliant quality result quickly and at a favorable price.
Unfortunately, many people think that reaching out to a service center is an awful headache. Unpleasant experience shows that it may take weeks before you get the unit fixed and cost a fortune. But what if we say that things are different if you apply to a proper company?
So, what makes you worry the most when you need to apply to a service center?
Long expectation?
Our company has numerous local branches to be able to provide the quickest arrival at different places! We have the swiftest Chula Vista Dishwasher Repair, as it takes less than a day for over 90% of orders! You do not have to queue on phone, as we are always ready to get in touch with you. We call you back in counted minutes and adjust to any timing you need. Is your case urgent? We are in! Our team is 24/7 available and rushes to your address as soon as you request it. This option costs a bit more but ensures an instant reaction at any time of day and night!
High price?
We only offer the most effective and fair-priced solutions! And you can check it yourself, as we report all the expenses and have no hidden bills. We offer the most affordable Dishwasher Repair in Chula Vista, CA in any situation. And if it appears that the work is not cost-effective, or your unit is beyond repair, we honestly inform you. We can adjust to any budget when needed and have pleasant discounts. It is $25 for online booking, $30 for seniors and veterans, and 15% off for returning clients!
Poor quality?
We keep track of the qualifications of our staff. Each of our technicians has over 20 years of experience, refined skills, and excellent knowledge. All of them also have regular training and get licenses from manufacturers to work with the latest and luxury units. Thus, the quality of all Chula Vista Dishwasher Repairs we conduct is brilliant. We also pay attention to the tools, materials, and spare parts we use. We pick only the best professional equipment for each procedure. Thus, we ensure long and smooth performance.
That your unit is too old/new/rare to be easily fixed?
That is not an issue for us. Our specialists perfectly know the structure and functioning of commercial and household dishwashers. They conduct the most precise Dishwasher Repair in Chula Vista, CA regardless of the type, model, and brand of your unit. We have any needed perfectly fitting spare parts even for the oldest and most unique appliances. For any of them, we find the most effective approach!
That the appliance breaks down soon again?
The highest quality of work and the comfort of our clients are our principal rules. As we are responsible for each of our actions, we back up all work with a long-term guarantee. You can be sure that each Chula Vista Dishwasher Repair we conduct is reliable and durable. Our team easily resolves issues of any complexity. The most common malfunctions of dishwashers are…
The dishes remain dirty, oily, or covered with leftovers or foam.

The water, detergent, or electricity supply is damaged.

It does not fill the water, or it fills non-stop.

It cannot start or complete the wash cycle, stops midway, washes too long, or goes on and off repeatedly.

The unit is not draining.

The sump strainer, filter, spray arm, hose, or pipe is clogged or dirty.

The body of the dishwasher is heating too much.

The water or foam leaks outside the appliance.

The water inlet valve, float switch, knobs, buttons, belts, leveling feet, bearings, hose, wires, plug, cutlery basket, shelves, holders, slide arm, handle, or other details are spoiled.

The item produces weird sounds or vibrations.

You notice a burning or electrical smell while the dishwasher is on.

It does not heat the water or dry the dishes.

The door has damaged gaskets, joints, latches, interlocks, lid switches, springs, or hinges, so does not open, close, or latch normally.

The timers and controllers are faulty.

The information screen is blank or shows an error.

You cannot turn the unit on or off.

The thermostat, heating element, timer, pump, motor, or other hardware is dysfunctional.

The light indicators are burned out, blinking, or not working.
The most significant indicator of a trustworthy company is not its words, but the words of its clients. Ones who applied to us for Dishwasher Repair in Chula Vista, CA, never look for other service centers now! They know that we can deal with anything in the best way. You can see tons of positive reviews on our Google page, which represent the honest opinions of our customers. They recommend our services to other people too, what is the best quality mark!
Plus, before applying for the repair, you can always get a free consultation first. Our friendly specialists gladly provide you with any needed information. Another useful feature is a remote diagnostic. It helps quickly indicate the reason for the breakage, its solution, and its approximate cost. If we can resolve your issue by phone by giving you simple instructions, we gladly do it! But mostly, after clarifying the situation, the only thing left is to pick the time for our arrival.
Appliance Service Center is a reliable company, which makes tons of appliances back to normal daily! We are honest with our clients and always care for the best solutions. With us, you may not doubt about getting a brilliant result in the shortest terms and at the best price! Just call us or place an online application on our website. We are always ready to provide you with the highest quality Chula Vista Dishwasher Repair and Service swiftly!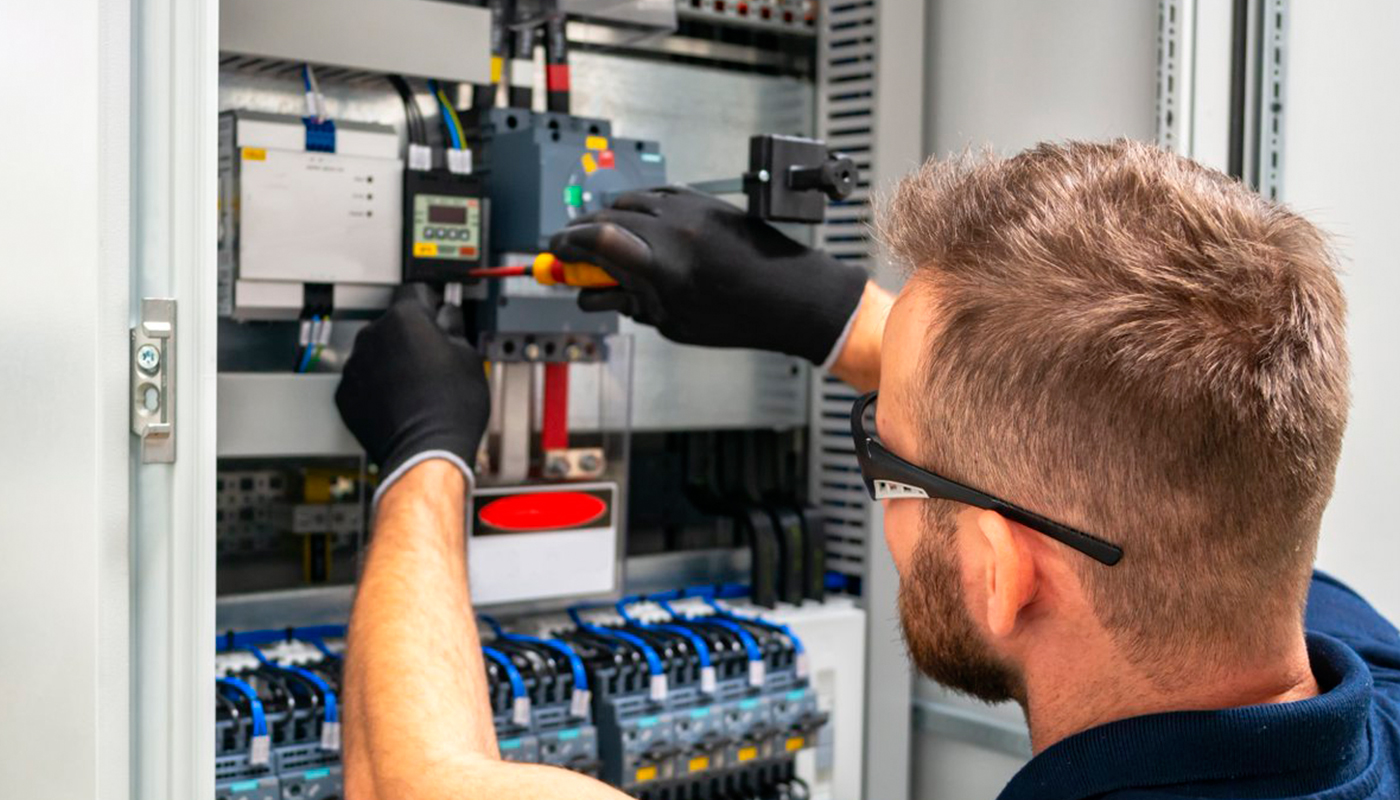 We use only professional equipment and tools, original spare parts, and high-quality consumables. Our technicians have 20 years of experience working with all types of household appliances from well-known brands. Specialists constantly improve their skills to provide you with high-quality services.
Frequently Asked Questions
Do you have any questions you would like to ask us? We recommend reading the answers to the most frequently asked questions first. If you don't find the information you need here, give us a call.