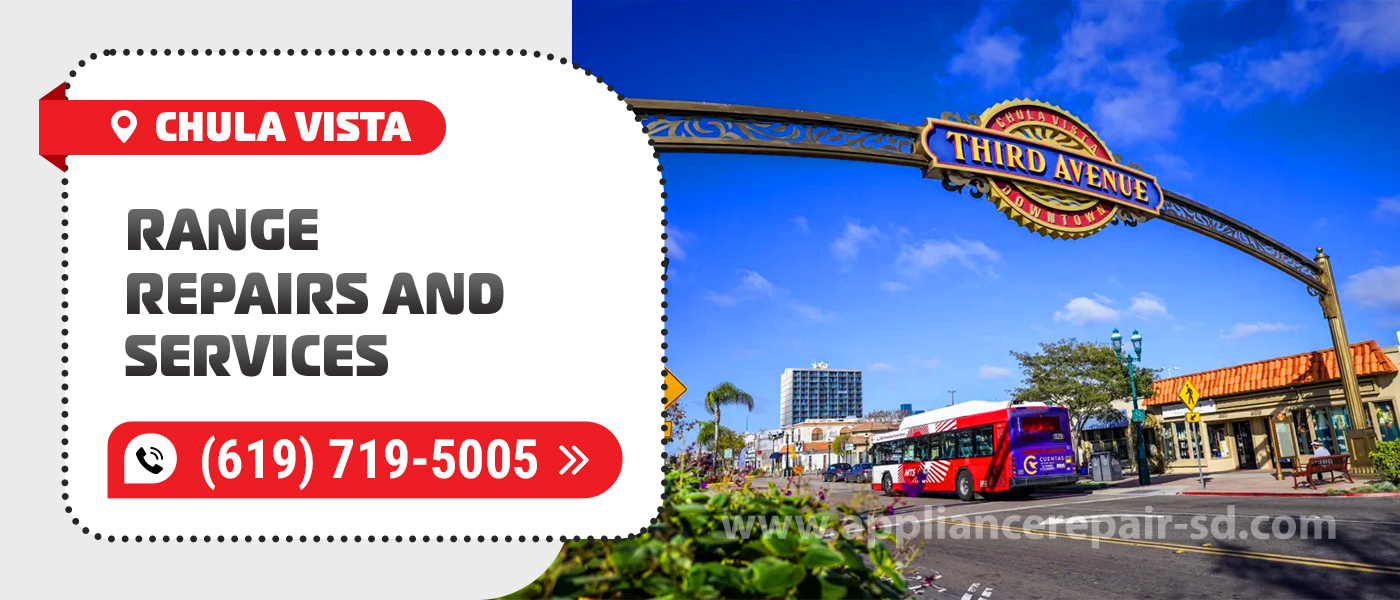 Range Repair in Chula Vista
Since 2001, Appliance Service Center has been providing a full spectrum of services for various electronics. Thus, you can be sure, that if your range fails, we quickly make it back to normal. Our responsible team always reaches brilliant results in the shortest terms, as we appreciate your time and comfort. Let us know if you need help, and we provide you with the best Range Repair in Chula Vista, CA! Our work always has the best price and flawless quality.
There are many reasons why our clients trust us. All of them are absolutely happy with Chula Vista Range Repair we conduct. They know that we always reach the best results. Thus, they apply to our service center again to fix other items. For the same reason, they recommend us to friends and write tons of positive reviews. 
So, what exactly makes our clients satisfied with our services? We match all of their requirements. And even more!
We provide the quickest solutions
Our company has opened numerous local branches in different areas. It lets us be close to you and reach any needed address in the shortest terms. In an absolute majority of orders, we make your range back to normal the same day you apply. And if you cannot wait even a couple of hours, we have an additional option for you! If you need urgent Range Repair in Chula Vista, CA, you can rely on us. It costs slightly more but means that our technician rushes to your place immediately! We are available during days off and after hours too.
Our prices are the most affordable
We are interested in your comfort and are always honest with you. Thus, we do not overcharge or hide any fees from you. You get a detailed report about all the expenses for your order. So, you can get sure that we set a fair price. Besides the most favorable rates for all Chula Vista Range Repairs, we also have special offers! For online booking, you pay $25 less and veterans and seniors get a $30 discount. Plus, we offer 15% off for returning clients.
The quality of our work is flawless
We care to stay always up-to-date and highly qualified. All our technicians have over 20 years of experience and they never stop developing. They get licenses from manufacturers to cope easily even with delicate luxury and the latest units. So, they are fluent enough to conduct any Range Repair in Chula Vista, CA perfectly. Our staff reanimates any commercial and household units of all brands and models. Outstanding knowledge and skills are the reason why we always reach brilliant quality in everything we do!
Our staff is honest, friendly and helpful
Anytime you need help, you can have a talk with our polite and friendly specialists. They gladly provide you with all the needed information about the Chula Vista Range Repair you are interested in. We help you arrange the needed services in the most comfortable conditions for you. Surely, if we indicate that you do not need our arrival, we will not waste your time and money. It may happen if we can instruct you by phone with several easy steps, or if your unit requires replacement. We do not proceed with work that is senseless or not rational.
To find out which is the best solution for your situation, just reach us out. We offer free consultation and remote diagnostics to indicate the best way out of your situation. Just let us know what makes you worry, and we quickly indicate how to eliminate your issue. After that, we announce the approximate cost of the needed work, and you can do the further planning.
We are in charge of our actions
We are responsible for each procedure we conduct, and for the details we use. Thus, we always pick the best parts and materials. Being sure of the best quality, perfectly fitting parts, and amazing proficiency of our team, we are confident in doing a great job! Surely, we want you to be calm about the future performance of your unit too. So, we provide a 1-year detail guarantee and a 90-day labor warranty. With us, you always get the most reliable Range Repair in Chula Vista, CA.
Regardless of how complicated the issues are, we always find the most effective solution. Our team knows everything about ranges! Here is the list of the most common breakages and malfunctions you can face with this item.
It does not turn on or off or the flame goes out itself.

The thermostat, convention fan, motor, heaters, or other parts are dysfunctional.

The heating elements (electrical or induction coils, tans, baking elements, broiler elements, grills, burners, etc.) do not work.

The unit or some of its parts is buzzing, grinding, clicking, ticking, hissing, or making other weird sounds.

The level of flame or heat is too low or too high and you cannot adjust it as needed.

The flame has an unusual color (yellow, orange, or red) or is flickering, sparkling, or arcing.

The information screen is empty, shows an error message, or is not glowing.

Buttons, touchpads, or knobs do not react or have a loose connection to the control board.

The main control module, timer, thermostat, fan, motor, or other part function wrong.

The range heats or cooks food not enough, too slowly, or unevenly.

The inner bulb or outer indicator is burned out, blinking, or faulty.

The door glass is cracked.

The door is not opening, closing, or latching normally because of damaged joints, springs, gaskets, seals, interlocks, latches, or lid switches.

While the range is on, it produces an electrical, burning, or gas smell.

Fan baffles or blades, drawer mechanisms, belts, bearings, leveling feet, light assembly, knobs, buttons, switches, handles, grates, or burner caps are spoiled.

The electricity or gas supply is ruined as the wiring, isolation, plug, igniter, or safety valve is faulty.

The gas lines, vent tubes, or convention fans are blocked with dust, crumbs, or debris.
Appliance Service Center is a client-focused company. We are interested in the most effective solutions for you, so you feel comfortable working with us. Regardless of how complex is the issue, we always know what to do! Just call us or fill in the form on our website to get an instant callback. We resolve any issues at the most favorable price and in the shortest terms. Our team conducts the most high-quality Chula Vista Range Repair and Service in any situation!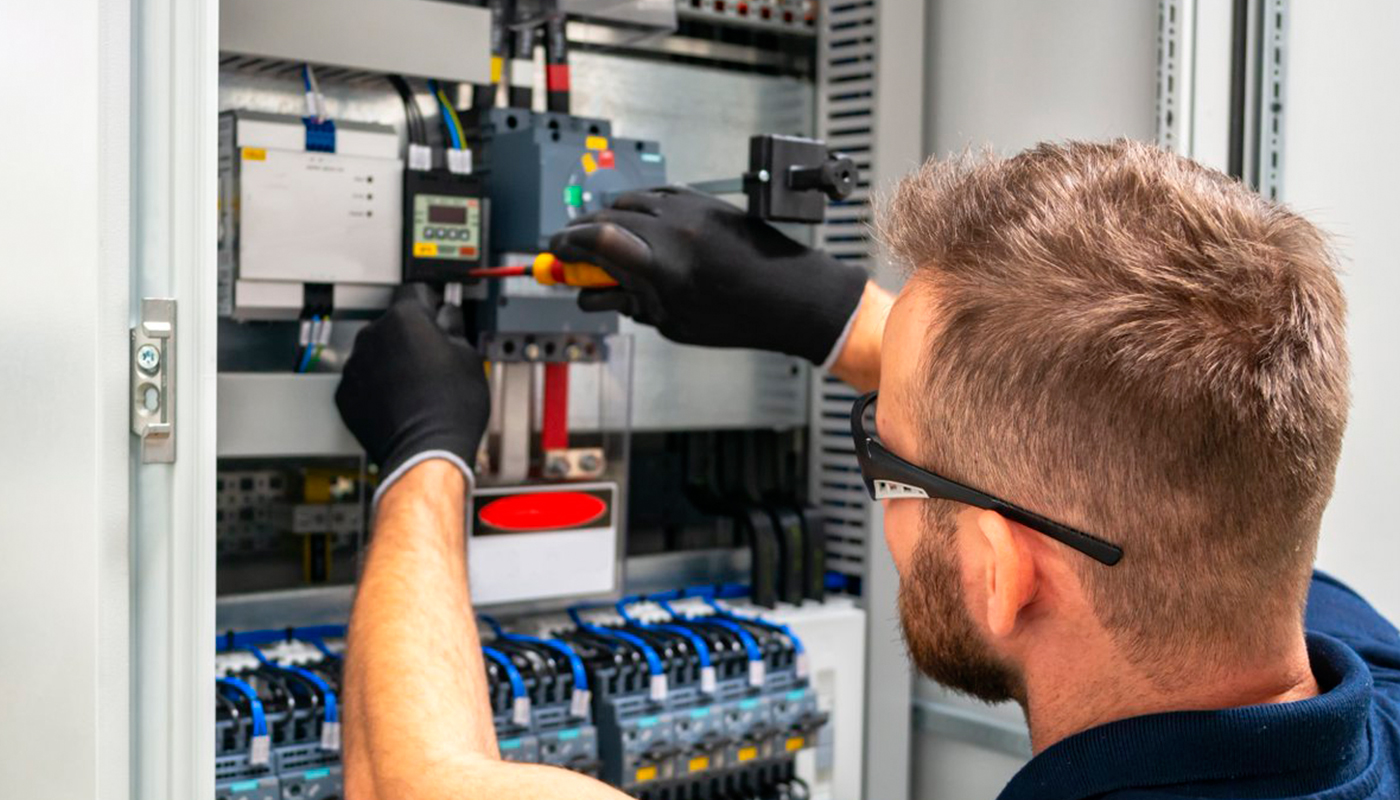 We use only professional equipment and tools, original spare parts, and high-quality consumables. Our technicians have 20 years of experience working with all types of household appliances from well-known brands. Specialists constantly improve their skills to provide you with high-quality services.
Frequently Asked Questions
Do you have any questions you would like to ask us? We recommend reading the answers to the most frequently asked questions first. If you don't find the information you need here, give us a call.