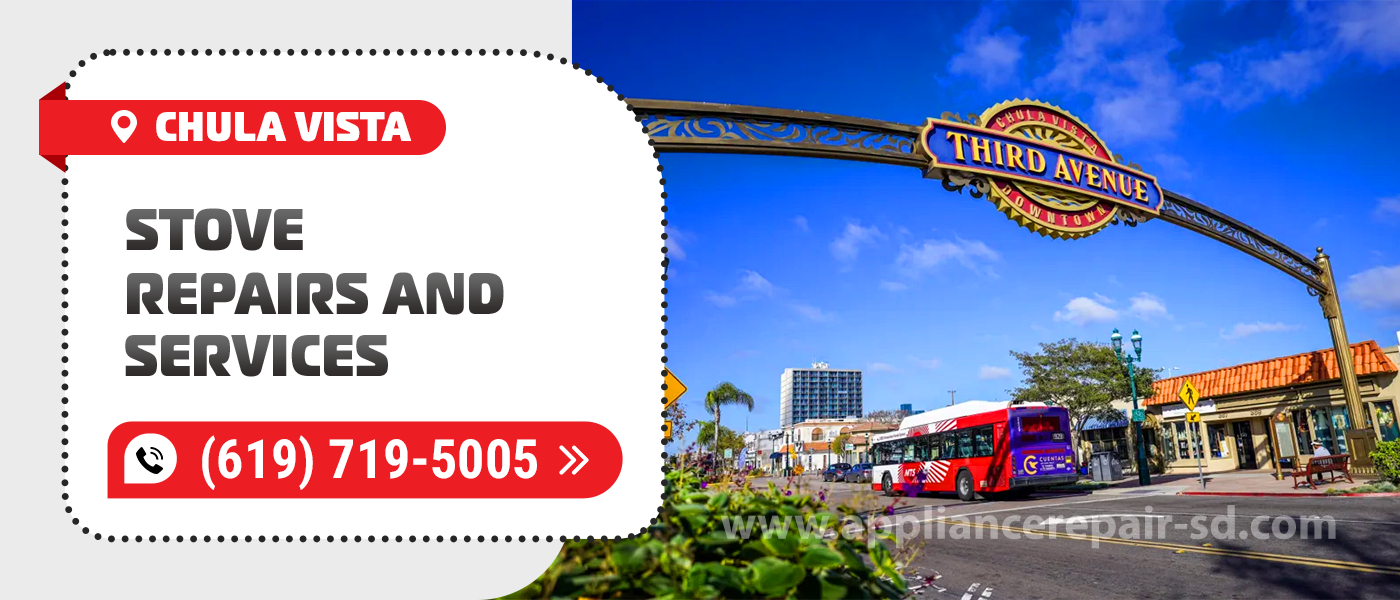 Stove Repair in Chula Vista
If you notice that your stove performs not the way it should, the best idea is to call Appliance Service Center. Our highly qualified team knows exactly how to make it back to normal in the shortest terms. For over 20 years so far, we provide clients with the most reliable top-quality Stove Repair in Chula Vista, CA. With us, you get the best result at the most favorable price.
Talking about a failed stove, it is essential to remember that this unit works with gas and high temperatures. Thus, we strongly recommend you not try dealing with any issues by yourself as it is too risky. Our specialists have insurance, experience, skills, and knowledge, which let them eliminate any breakages quickly and safely.
Our team conducts any type of Chula Vista Stove Repair flawlessly, regardless of the brand and model of your unit. The qualifications of our technicians are proven by licenses from manufacturers, which we receive with regular training. Our team easily copes with stoves of all brands and models, including the oldest, latest, rarest, luxury, and budget ones.
Here you can see the list of the most common troubles that may happen to your stove.
The unit or some of its parts produces weird noises, like vibrations, thumping, buzzing, grinding, clicking, hissing, ticking, etc.

The appliance does not turn on or off or it shuts off itself while cooking.

The electricity or gas supply is damaged due to faulty pilot light, safety valve, wiring, isolation, or plug.

The flame is going out itself, flickers, sparkles, or is red, yellow, or orange.

The heating elements do not work properly, do not heat at all, or are damaged.

Burners, induction or electrical coils, broiler elements, bake elements, or tans require replacement.

The door glass or metal/glass/plastic/induction surface is cracked.

The sensors are flipping or spoiled.

You cannot adjust any settings, as controllers, timers, the screen, or the control module is out of order.

Pans and pots get a black bottom after you use them in or on the stove.

The burner covers, grates, light assembly, leveling feet, belts, drawer mechanisms, or other parts are spoiled.

The door has deformed latches, lid switches, interlocks, hinges, springs, joints, or gaskets.

The stove heats up/cooks too slowly, not enough, or not evenly.

The interior or exterior lamps or indicators are burned out, blinking, or not shining.

The appliance produces a gas, burning, or electrical smell.

Gas lines, vent tubes, or convention fans are obstructed with dust, grease, or crumbs.
Another important aspect is to pick suitable details, to reach a smooth performance without tottering and squeaking. We have all the needed spare parts and always use perfectly fitting ones for any household and commercial unit. With the best professional tools, equipment, and materials, we conduct all procedures dustless and precise. Our team provides the most reliable Stove Repair in Chula Vista, CA, which we always solidify with a long-term guarantee.
There are also other proofs of our reliability. Since 2001, we successfully compete with other companies, as clients trust us. They get the best result in the most comfortable conditions for all Chula Vista Stove Repairs they apply. Thus, they leave tons of 5-star reviews on our Google page and recommend us to other people. Our customers especially appreciate our flawless quality, friendly attitude, and reliability.
We pay attention to any requirements of our clients to provide the most comfortable solution for each situation. If needed, we can adjust to any budget. In any case, you clearly know what you pay for, as we report all the expenses. Our Stove Repair in Chula Vista, CA is the most affordable and efficient. If the work is not cost-effective, we inform you and rather recommend a replacement. For returning clients, veterans, seniors, and booking online, we have special discounts.
We can quickly find the approximate cost of the needed Chula Vista Stove Repair beforehand. For that, we offer a free consultation and remote diagnostics. Just let us know what is wrong with your stove, and we find the most effective way out. In some cases, it means, that your unit is better to replace. But that happens not often, as we can deal with anything! When all details are clear, the only thing left is to pick the most suitable time for our arrival.
Our team appears at your place exactly at the appointed time. In over 90% of cases, we finish your task on the same day you apply. But we also offer an urgent Stove Repair in Chula Vista, CA. Just let us know about such a need and the specialist departs from our office within 15 minutes. It costs slightly more but means that you get the soonest possible assistance. We are available during non-working hours and days too. With perfect management and location, we spend minimum time reaching any address in Chula Vista.
Appliance Service Center knows exactly, what customers expect from a service center. Thus, we complete all orders swiftly and at affordable prices. And, what goes without saying, the quality of our work is always on the top level. To get the best Chula Vista Stove Repair and Service, just contact us! Our team is 24/7 ready to accept your application and make any breakages vanish!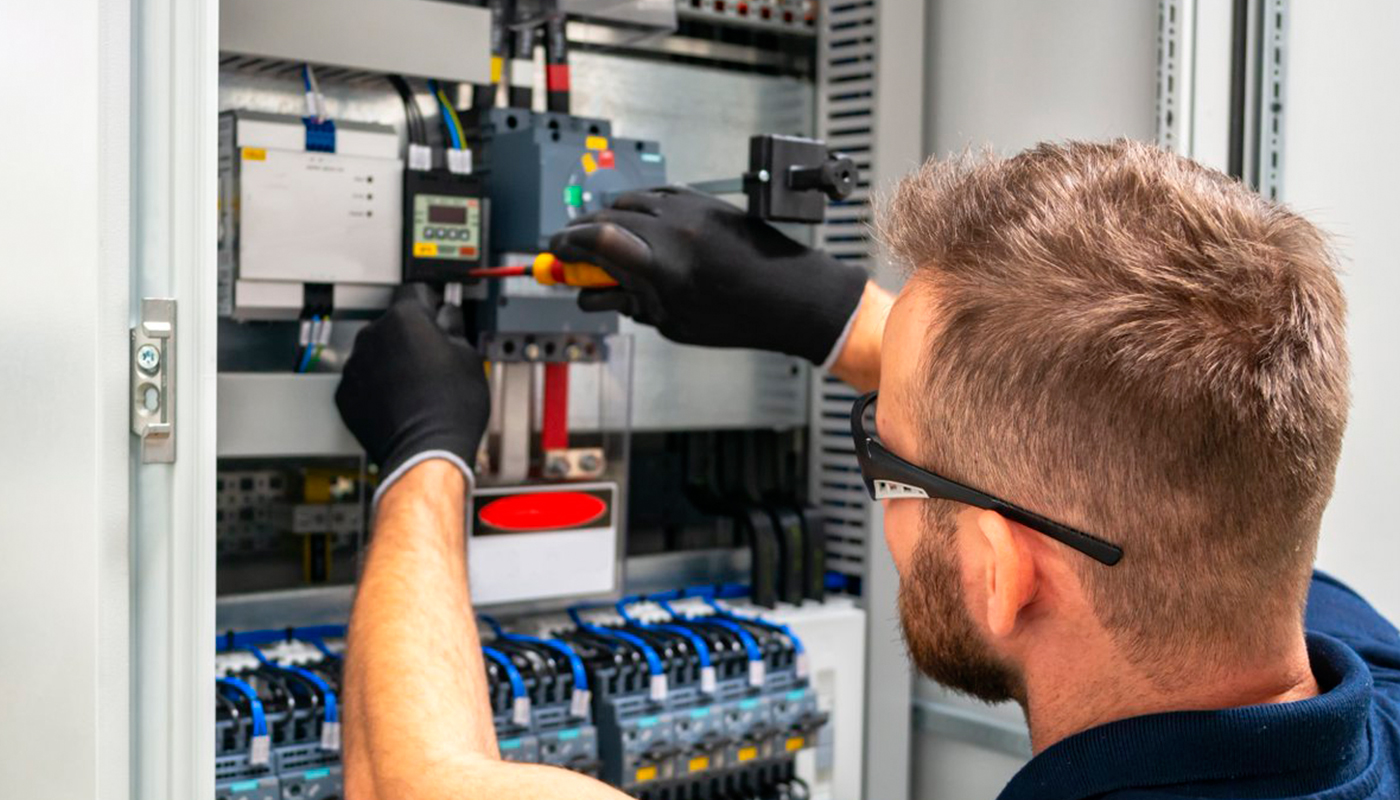 We use only professional equipment and tools, original spare parts, and high-quality consumables. Our technicians have 20 years of experience working with all types of household appliances from well-known brands. Specialists constantly improve their skills to provide you with high-quality services.
Frequently Asked Questions
Do you have any questions you would like to ask us? We recommend reading the answers to the most frequently asked questions first. If you don't find the information you need here, give us a call.