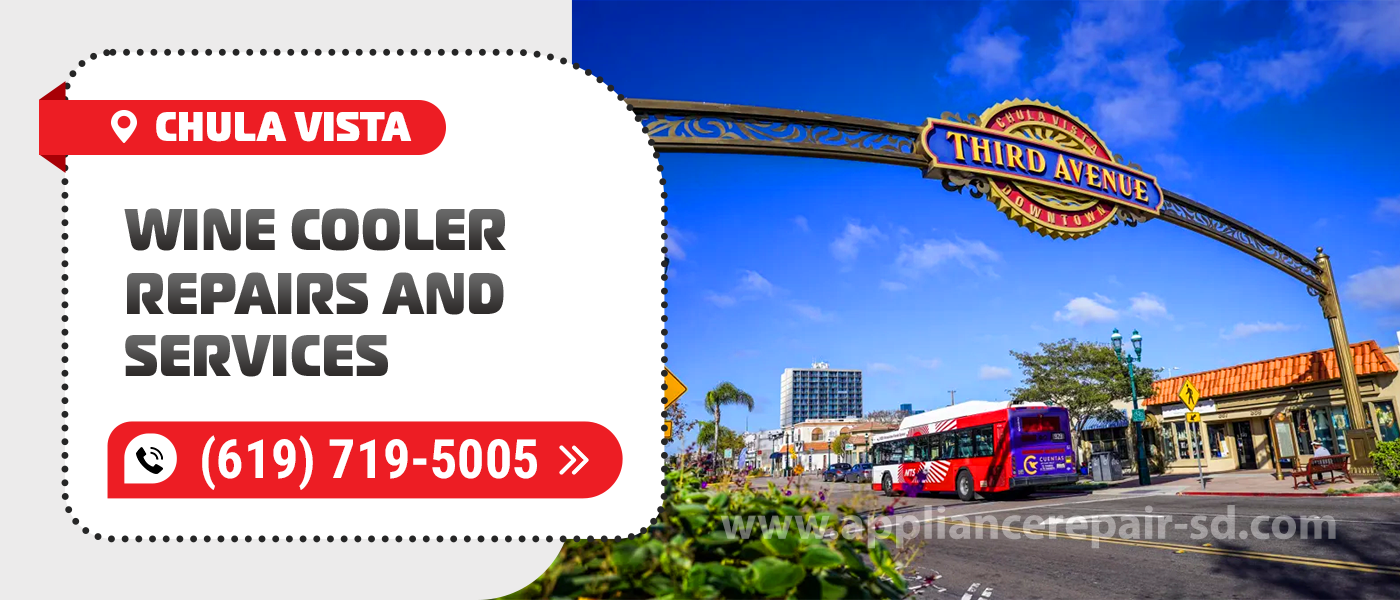 Wine Cooler Repair in Chula Vista
A wine cooler works with very delicate conditions for storing wine bottles. The level of temperature and humidity should be precise to keep the proper quality and taste of your beverage. Thus, it is important to care for the correct functioning of this unit all the time. The best way to do it is to apply to Appliance Service Center. We offer a wide range of services of the highest quality and at the most affordable prices. With us, you get the swiftest Wine Cooler Repair in Chula Vista, CA!
Talking about fixing electronics, time often matters. No one likes it when an appliance just aimlessly takes up space in the room. And in the case of wine coolers, such downtime may affect your collection in a bad way. Thus, we always aim to provide you with the soonest help. In an absolute majority of orders, we complete any Chula Vista Wine Cooler Repair the same day you apply. We also are available for urgent arrival for a little additional payment. With this option, we rush to you immediately at any time of day and night!
Before setting the time, you can first clarify some details about your situation. Just call us to get a free consultation or remote diagnostic. These features help find the reason for the breakage, the most effective solution, and its approximate cost. The most often way out is getting the best professional Wine Cooler Repair in Chula Vista, CA from us. But sometimes, we can instruct you by phone if the issue is minor. And it may also happen that the work is not advisable or cost-effective. If so, we honestly inform you and recommend a replacement.
By applying to us, you can be sure, that you pay for the best result. We do not proceed with senseless actions and never hide any fees. Our Chula Vista Wine Cooler Repairs are the most fair-priced and affordable. You get a full report of all expenses and can check everything by yourself! If needed, we can also adjust to any budget. Plus, we have pleasant discounts! It is 25% off for online booking, $30 off for seniors and veterans, and 15% off for returning clients!
And it is a common situation when our clients return to us. Those who applied to us for Wine Cooler Repair in Chula Vista, CA, know firsthand that we cope with anything! They trust their appliances only to us and recommend others to do the same. There are many positive reviews from our clients on our Google page. There you can see the most honest opinion about everything we do. And we believe that it is the best indicator that our company is a reliable service provider!
We care for the comfort of our clients and, thus, treat each order with maximum responsibility. Our technicians have over 20 years of experience and know everything about wine coolers. They provide the most solid Chula Vista Wine Cooler Repairs to units of any brand and model. They easily cope even with luxury and the latest ones, as have regular training and licensing. The extraordinary skills and knowledge of our team are the main reason for the highest quality of our work.
There is no such breakage that we are not able to cope with. Here is the list of the most common troubles with wine coolers.
Its body heats too much.

The temperature inside is too warm or too cold.

You cannot change any settings, as the control panel, buttons, touchpads, or information screen is out of order.

The unit is buzzing, bubbling, humming, grinding, ticking, or making other weird sounds or vibrations.

The moisture is accumulating inside, so the humidity level gets high, and labels and corks get wet and spoiled.

The refrigerating coolant or water is leaking or dripping.

The thermostat, capacitor, compressor, starter, sensor, fan, evaporator, Peltier module, process control block, or other part fails.

The inner or outer lamps are burned out, blinking, or not shining.

The condenser fan, coils, or ventilation is blocked with dust, debris, or ice.

The electricity supply is disrupted.

The door has damaged glass, seal, hinge, spring, joint, lid switch, interlock, or latch.

The appliance turns off itself, goes on and off repeatedly, or cannot turn on.

The leveling feet, belts, seals, shelves, door glass, buttons, knobs, switches, handles, or other parts are damaged and require replacement.
We also use the best professional equipment for each Wine Cooler Repair in Chula Vista, CA we conduct. It lets us proceed with the task precisely and dustless. So, as a result, your unit runs like a clock, and your room remains clean. We choose perfectly fitting spare parts for each commercial and household unit we work with. It is essential for the long and smooth performance of your appliance. We are responsible for all our actions, so back up all work with a long-term guarantee.
If you are looking for the best Chula Vista Wine Cooler Repair and Service, you have found it! Our team deals with situations of any complexity. And the local office of the Appliance Service Center is always open for you! We are ready to provide you with top-quality results swiftly and at the best price. For that, you only need to call us or place an online application on our website.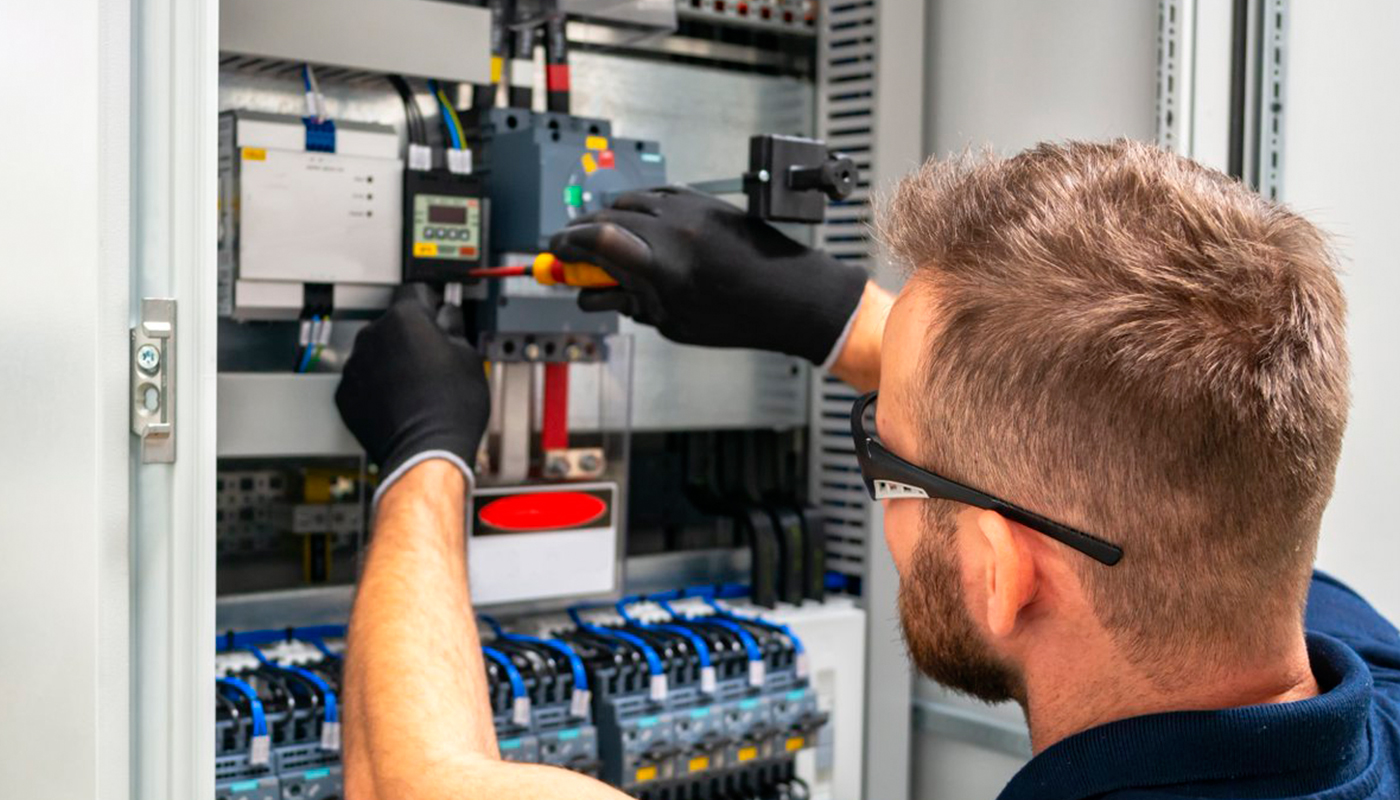 We use only professional equipment and tools, original spare parts, and high-quality consumables. Our technicians have 20 years of experience working with all types of household appliances from well-known brands. Specialists constantly improve their skills to provide you with high-quality services.
Frequently Asked Questions
Do you have any questions you would like to ask us? We recommend reading the answers to the most frequently asked questions first. If you don't find the information you need here, give us a call.