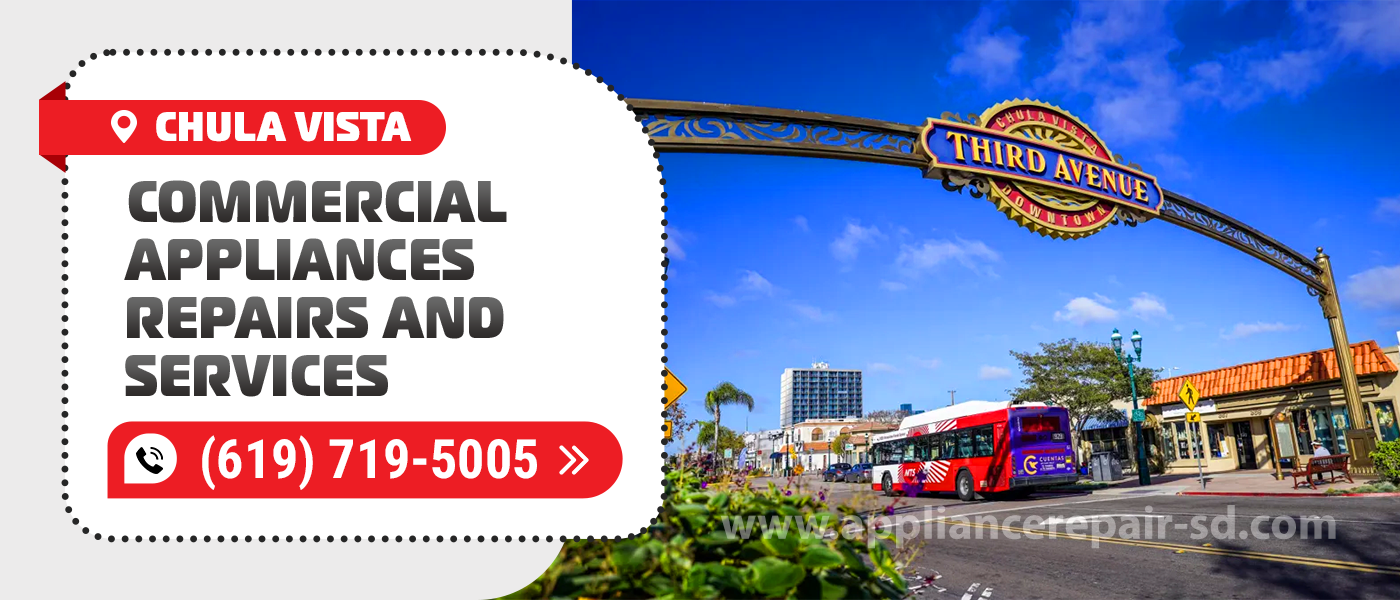 Commercial Appliances Repairs in Chula Vista
The technical progress has helped much to automatize and speed up many actions at home and workplace. It is not possible to imagine the activity of any shop, hospital, cafe, or office without electronics there. Surely, each owner or manager should remember that the condition of the appliance may suffer with time and frequent usage. Appliance Service Center offers the best conditions and a whole range of high-quality services for any unit. We are always ready to provide you with the quickest Commercial Appliances Repair in Chula Vista, CA at the best price.
For any business, it is especially important to cooperate with a reliable service provider. Our company has been gaining the trust of numerous clients since 2001. So for now, we have a huge base of regular clients, who apply to us to resolve any issues they face. They recommend us to others and leave tons of 5-star reviews about the Chula Vista Commercial Appliances Repair we provide. That proves that we offer the best conditions for all clients. For companies, we offer to sign a contract for regular checkups and fixing. Thus, you do not have to worry about the condition of your electronics.
We also provide a warranty for all work we do. It is a 90-day for labor and a 1-year for details. You can be calm about the long and proper performance of your appliances with us. We provide top-quality Commercial Appliances Repair in Chula Vista, CA in all cases. There is no such type, brand, or model of appliance which we could not cope with. The qualification of our team is solidified with licenses from manufacturers. It means that we can deal with the most expensive and the latest units too.
We deal with all types of commercial and household electronics. It includes…
Refrigerators.

Freezers.

Stoves.

Ovens.

Cooktops.

Ranges.

Dishwashers.

Washing machines.

Dryers.

Microwaves.

Air conditioners and climate control systems.

Humidifiers.

Thermometers.

Scales.

Vacuum cleaners.

Office equipment.

Wine coolers.

Ice makers.

Hoods.

And much more.
To be confident of the highest quality of all work, we pay much attention to the tools we use. Our technicians have all the needed equipment and materials to conduct the most effective Chula Vista Commercial Appliances Repairs. We also have original and alternative spare parts in stock, which lets us pick perfectly fitting ones for each situation. Together with outstanding knowledge and perfectly refined skills, our technicians always reach brilliant results!
Another important point is to resolve any issues quickly. Most appliances, used in public places and industries, may cause inconveniences or downtime when broken. Thus, we offer the quickest Commercial Appliances Repair in Chula Vista, CA for you. In over 90% of applications, you get your unit running like a clock on the same day. We also offer urgent arrival 24/7, including days off and non-working hours. If you pick this option, the technician departs at your address within 15 minutes. Due to having numerous local departments, we spend minimum time on reaching any needed place.
We also offer the most cost-effective solutions for any situation. We have the most fair-priced Chula Vista Commercial Appliances Repair. You always clearly know what you pay for. We are honest about the condition of your unit and the expenses for its fixing. We care for the most rational usage of your funds, thus do not proceed with senseless work. If we arrive and indicate that the best solution is to replace your item, we honestly inform you. In such a case, we take a little Service Fee and recommend the most suitable replacement according to your needs.
To find out quickly, what is the way out in your case, you can contact us anytime. Our friendly and polite specialists are always ready to provide you with a free consultation and remote diagnostic. These are the best ways to clarify what is wrong and how to fix it. It also lets us announce the approximate cost of the needed Commercial Appliances Repair in Chula Vista, CA beforehand. Thus, by being aware of all the details, we can find the best solution even more effectively and quickly! 
Appliance Service Center is the most reliable provider of all types of services. We work with all types of electronics and offer the most comfortable conditions for all clients. We can adjust to any budget and timing, so you get top-quality results the way it is suitable for you. With us, you get the best Chula Vista Commercial Appliances Repair and Service! We make your unit back to normal in the shortest terms and at the most favorable prices.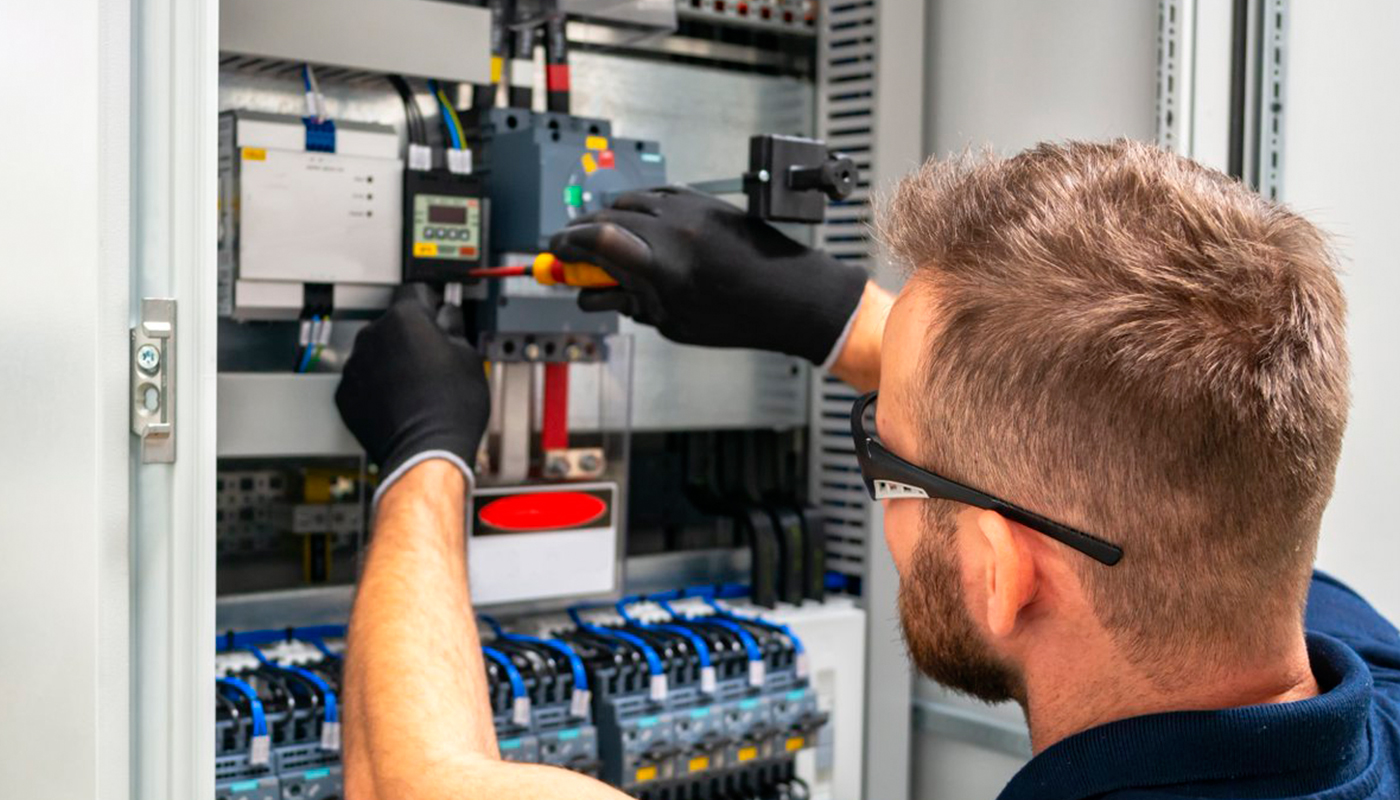 We use only professional equipment and tools, original spare parts, and high-quality consumables. Our technicians have 20 years of experience working with all types of household appliances from well-known brands. Specialists constantly improve their skills to provide you with high-quality services.
Frequently Asked Questions
Do you have any questions you would like to ask us? We recommend reading the answers to the most frequently asked questions first. If you don't find the information you need here, give us a call.