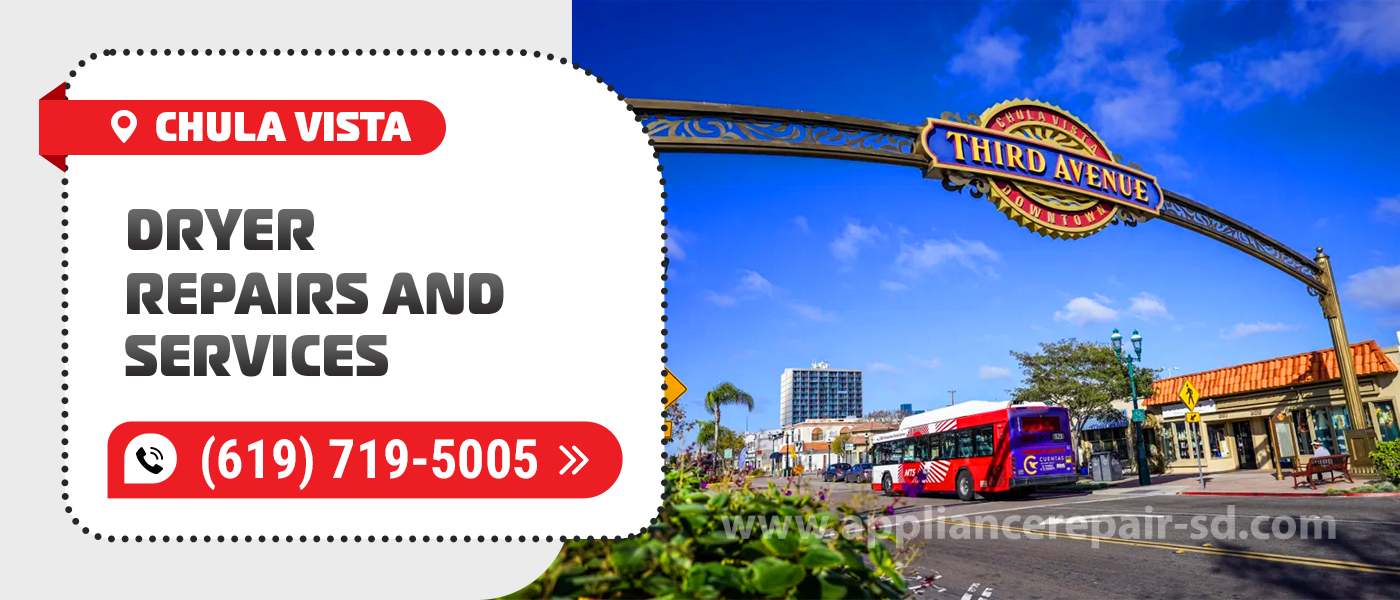 Dryer Repair in Chula Vista
Our appliances have many duties, that make our lives more comfortable and save much time for us. Especially a dryer, as it makes our freshly washed clothes dry and ready for use really quickly. It is so convenient that many people cannot imagine drying clothes in any other way. To have your dryer always running like a clock, you should remember about regular maintenance and timely fixing. Appliance Service Center deals with these tasks in the best way for over 20 years so far! We complete the swiftest Dryer Repair in Chula Vista, CA at the best price and highest quality!
Our experienced and friendly staff find the best approach for any situation. Thus, you should never hesitate to call us to clarify the situation with your dryer. If you notice any tiniest sign that it works not the way, it should just reach us out! We gladly consult you on anything you want to know and help to decide how to resolve your issue. We also conduct remote diagnostics, which helps detect the reason for the malfunction and the approximate cost of the work. Our team always offers the most effective Chula Vista Dryer Repair! By the way, for online booking, you get a $25 discount!
Sometimes, we can instruct you on how to eliminate your issue in a few simple steps. In other cases, we have to recommend you a replacement. The second option happens when the work is not cost-effective, or the unit is beyond repair. We do not waste your time and money on senseless procedures, so honestly inform you of this case. But those situations are rare, as we can deal with anything effectively! With us, you get the most fair-priced Dryer Repair in Chula Vista, CA. We report what you pay for and can adjust to any budget! And we have special prices for veterans, seniors, and returning clients.
When things get clear, you only need to pick the time when you want us to arrive. Our services are available even during days off and non-working hours. With a convenient location and perfectly organized management, we always offer the quickest Chula Vista Dryer Repairs! An absolute majority of tasks take less than a day to complete for us. If you want to speed it up even more, we offer an urgent arrival for a little additional payment. Our technician sets off to your address within 15 minutes to provide you with the quickest solution.
When our specialists arrive, they have all the needed equipment to provide the best Dryer Repair in Chula Vista, CA. With the best professional tools and materials, we always reach a smooth performance and durable result. We also have the widest choice of original and alternative spare parts. They have an essential role in the quality of work. We provide a 1-year guarantee for all details we use and a 90-day guarantee for our labor. Thus, you can be sure that we are responsible for every action.
And we know exactly what to do in any situation. Any breakage vanishes when our team tackles the problem. The most common troubles which we resolve in dryers are…
It does not dry clothes, so they remain wet.

The unit does not heat.

The drum is not spinning.

The tub is cracked or misplaced.

Buttons, knobs, handles, switchers, drum support rollers, glides, bearings, belts, leveling feet, wiring, isolation, plug, or other parts require replacement.

The installation was incorrect.

The drying cycle takes too long, cannot complete or start, goes on and off repeatedly, or shuts off itself.

An ignition or gas valve (for gas-type dryers) is damaged.

The electricity or gas supply is disrupted.

The controllers, timers, information screen, or whole control panel is malfunctioning.

The tube and clothes have a foul odor.

While the dryer is on, it produces a burning, gas, or electrical smell.

The door cannot latch, close, or open, as it has a damaged interlock, lid switch, latch, joint, hinge, spring, or gasket.

The door glass or body surfaces are cracked.

The blower wheels, fuse or circuit breakers, heating elements, start switches, motors, thermal resistors, cycling or high-limit thermostats, timers, or other hardware is dysfunctional.

The appliance is buzzing, vibrating, bouncing, clicking, humming, thumping, ticking, gurgling, or making other unusual noises.

The light indicator is flickering or not shining at all.

You cannot turn the dryer on or off.

The body of the unit heats too much.

The ducting system, pipes, hoses, exhaust vents, lint filters, or moisture sensor strips are obstructed.
We never doubt the highest quality of work we do. Our team consists of highly qualified specialists, who have over 20 years of experience. With their skills and knowledge, they easily reanimate dryers of all types, brands, and models. We conduct the most reliable Chula Vista Dryer Repair for any commercial and household item. Our team stays up to date with the latest units and easily copes with the most delicate luxury ones. For that, they regularly undergo training and get licenses from manufacturers.
Since 2001, our company has reanimated tons of dryers and made thousands of clients satisfied with our work. After getting the best result, they apply to us with other tasks too. Our customers recommend our Dryer Repair in Chula Vista, CA to others and post many positive reviews. Their honest opinion is the best appraisal and motivation for us! As we fulfill the expectations of all clients, we gain their trust. It helps us successfully withstand competition with other companies and go on developing.
Appliance Service Center is your best solution for any situation! We help avoid breakages and resolve existing ones in the most effective way. Just call us or place an online application. Our friendly team is ready to provide you with any Chula Vista Dryer Repair and Service of the highest quality. We deal with all tasks in the shortest terms and at the most favorable prices.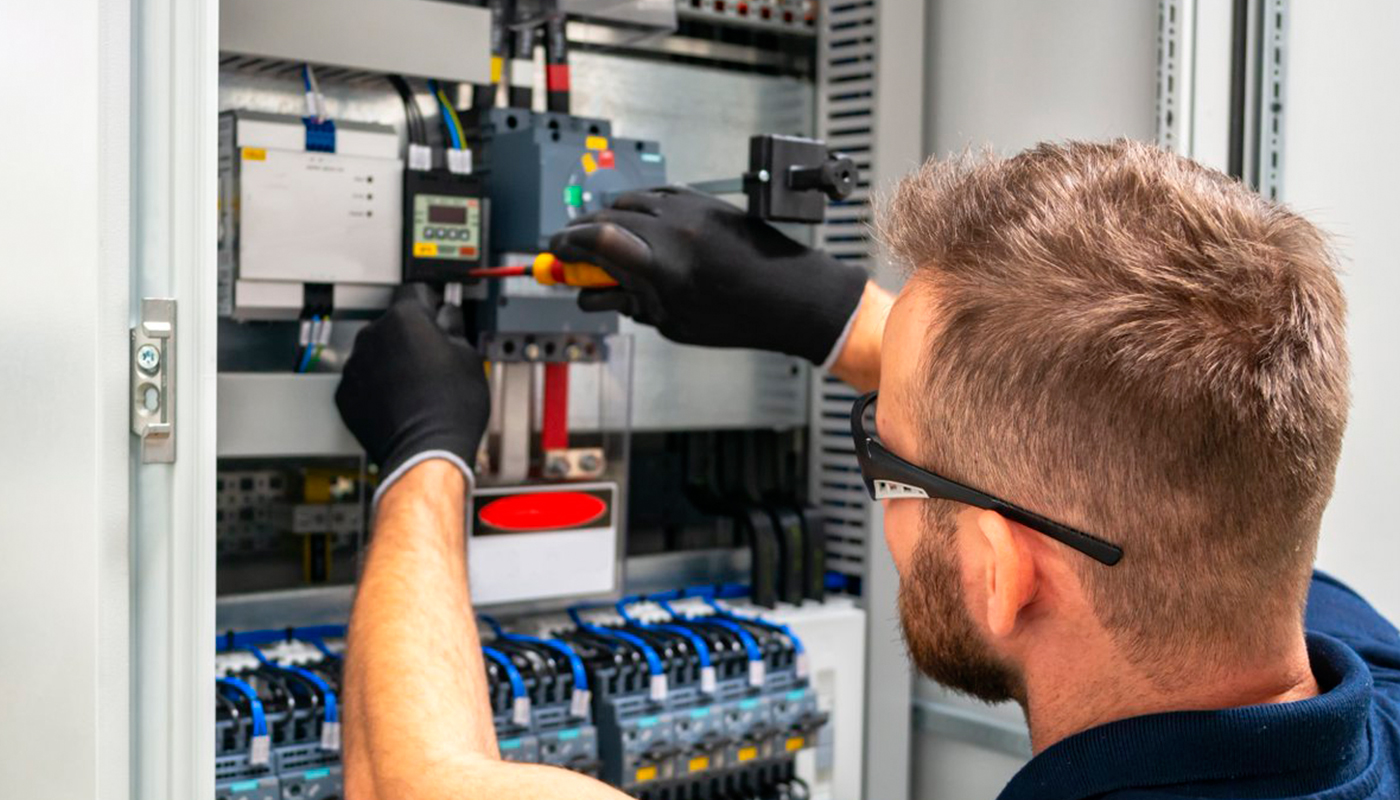 We use only professional equipment and tools, original spare parts, and high-quality consumables. Our technicians have 20 years of experience working with all types of household appliances from well-known brands. Specialists constantly improve their skills to provide you with high-quality services.
Frequently Asked Questions
Do you have any questions you would like to ask us? We recommend reading the answers to the most frequently asked questions first. If you don't find the information you need here, give us a call.