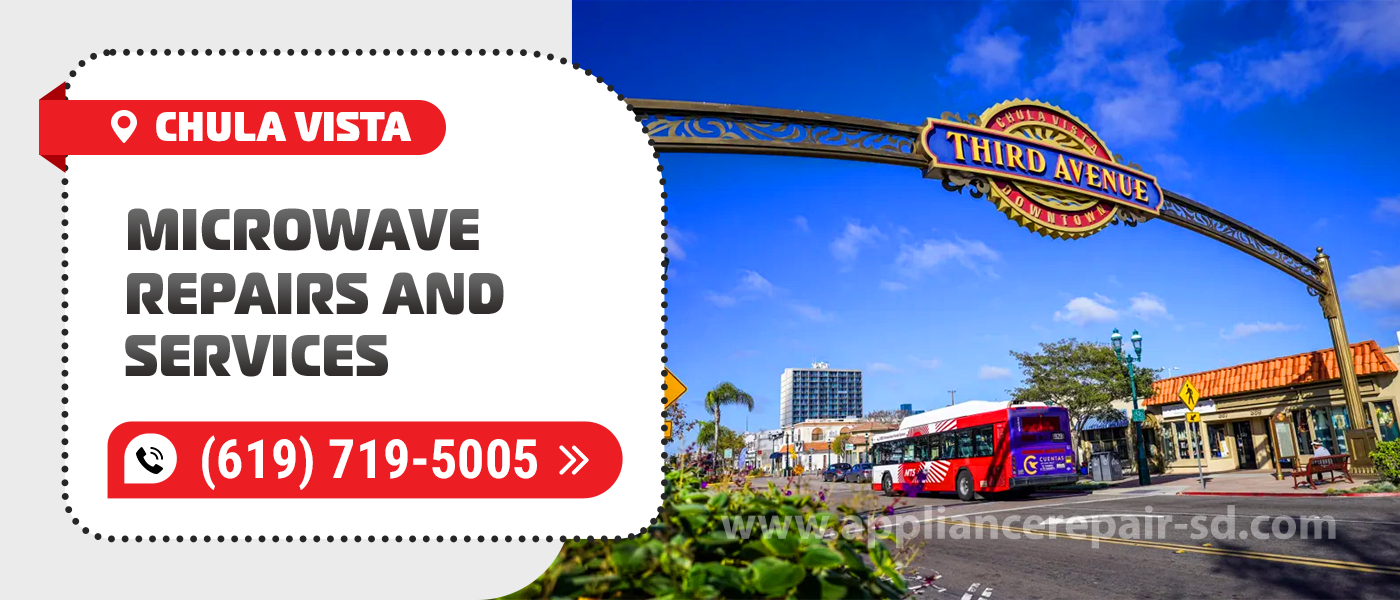 Microwave Repair in Chula Vista
Microwaves are ones of the most convenient appliances. They are small, easy to use, and heat our food really quickly. Thus, if anything goes wrong with this unit, you lose that amazing opportunity to get a warm meal in counted minutes. But do not worry, as Appliance Service Center is always ready to make things back to normal! Our team offers all types of Microwave Repair in Chula Vista, CA. And we complete any of them quickly, at an affordable price, and at the highest quality!
Probably, you want to get your microwave running like a clock again in the soonest terms. With us, it is possible! Our team provides the swiftest Chula Vista Microwave Repair! We complete over 90% of orders the same day you apply. For a little urgency fee, the technician rushes to your address within 15 minutes after you request it. We are ready to lend you a helping hand during days off and non-working hours too! We have numerous local branches, which let us spend minimum time reaching the needed place.
Besides worrying about the speed of resolving the issue, people often are afraid of the high cost of the work. But this fear should vanish if you apply to us! We offer the most favorable prices for any Microwave Repair in Chula Vista, CA! We are always looking for the most effective solution for your case. And if we indicate that the best decision is to replace your unit, we honestly inform you. With us, you pay only a fair price for an excellent result. We also have discounts for returning clients, veterans, and seniors. Plus, you can find out the approximate cost of the needed services beforehand.
For that, just contact us for a free consultation and remote diagnostics. When you explain what makes you worry, our specialists quickly find the reason for the malfunction. Thus, they can quickly detect the best way to eliminate it. Our team provides the best solutions for over 20 years so far. Mostly, to reanimate your unit we arrive at the appointed time and conduct the needed Chula Vista Microwave Repairs. But sometimes, we can just instruct you by phone. In other cases, we only recommend a replacement, if the work is not advisable or cost-effective.
The highest quality and durability of work go without saying. Our technicians care for the best result, so go on developing their skills all the time. They know the structure of all types of commercial and household microwaves of all brands and models. Even the most capricious luxury units and the latest ones are not an issue for us. Our team undergoes regular training and gets licenses from manufacturers. Thus, we are sure in dealing perfectly with any Microwave Repair in Chula Vista, CA regardless of its complexity!
There is nothing we cannot deal with. Our team has resolved numerous different troubles with microwaves. The most common issues with these appliances are…
The controllers and timers do not work, buttons do not respond, or touchpads are faulty.

The information screen shows an error, is blank, or is not glowing.

While the unit is working, it produces a burning or electrical smell, smoke, or sparkles.

It stops midway, heats non-stop, or cannot start heating.

The turntable does not spin.

It is spinning but does not heat.

The microwave heats food too slowly or unevenly.

The heating tan or air vent is damaged or obstructed with grease, crumbs, or dust.

The unit is buzzing, humming, vibrating, or making other unusual noises.

The electricity supply is ruined.

You cannot turn the unit on, or it shuts off itself.

The door has cracked glass or deformed gaskets, hinges, joints, springs, interlocks, lid switches, or latches.

The interior or exterior lights are flickering or not shining.

The turntable ring, coupler, rack mount, leveling feet, bearings, buttons, knobs, handle, or other details require replacement.

Buttons or touchpads have a loose connection to the control board.

The main control board, waveguide, magnetron, diode, thermal fuse, high voltage capacitor or transformer, thermal protector, drive motor, cooling fan, heating element, or other hardware is out of order.
To solidify our reliability and responsibility, we provide all our work with a long-term guarantee. It is 90 days for our labor and 1 year for the details we use. We have a huge choice of top-rank spare parts, so pick perfectly suitable ones for any microwave. Our technicians also have the best equipment, tools, and materials for any type of Chula Vista Microwave Repair. That lets us proceed with all tasks accurately and neatly and get long-lasting results.
All those features may seem too good to be true. But you can easily check what our customers say, and their opinion is the most honest indicator. They post a huge number of 5-star reviews on the net. Tons of clients are absolutely satisfied with Microwave Repair in Chula Vista, CA we conducted for them. Thus, they confidently return to us with other tasks and recommend friends to do the same. 
Appliance Service Center resolves any breakages sooner than you face inconveniences because of them! Just apply to us anytime you are looking for the best Chula Vista Microwave Repair and Service. Our team will make your appliance run like a clock for a long. And we always offer the best prices and flawless quality. Applying to us, you get the most comfortable conditions and reliable solutions!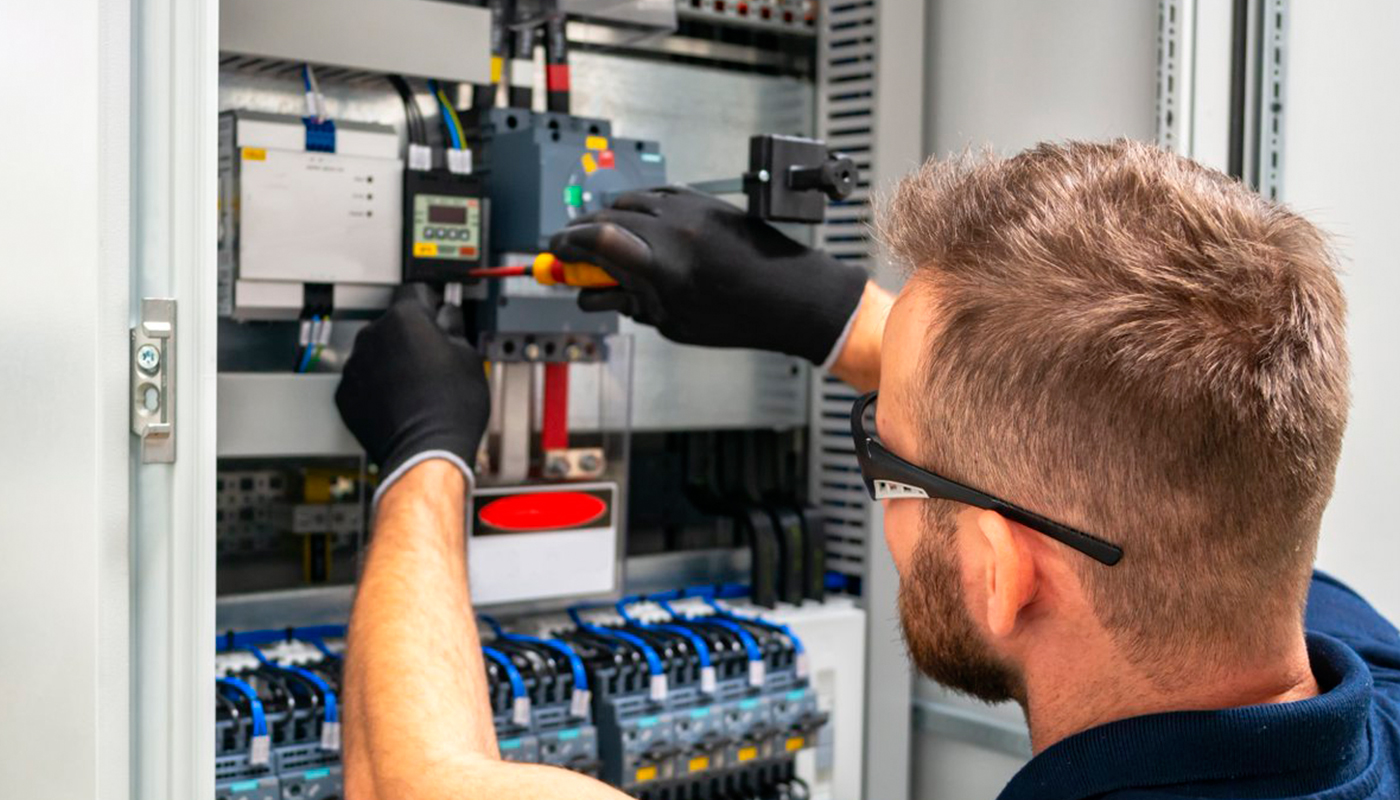 We use only professional equipment and tools, original spare parts, and high-quality consumables. Our technicians have 20 years of experience working with all types of household appliances from well-known brands. Specialists constantly improve their skills to provide you with high-quality services.
Frequently Asked Questions
Do you have any questions you would like to ask us? We recommend reading the answers to the most frequently asked questions first. If you don't find the information you need here, give us a call.