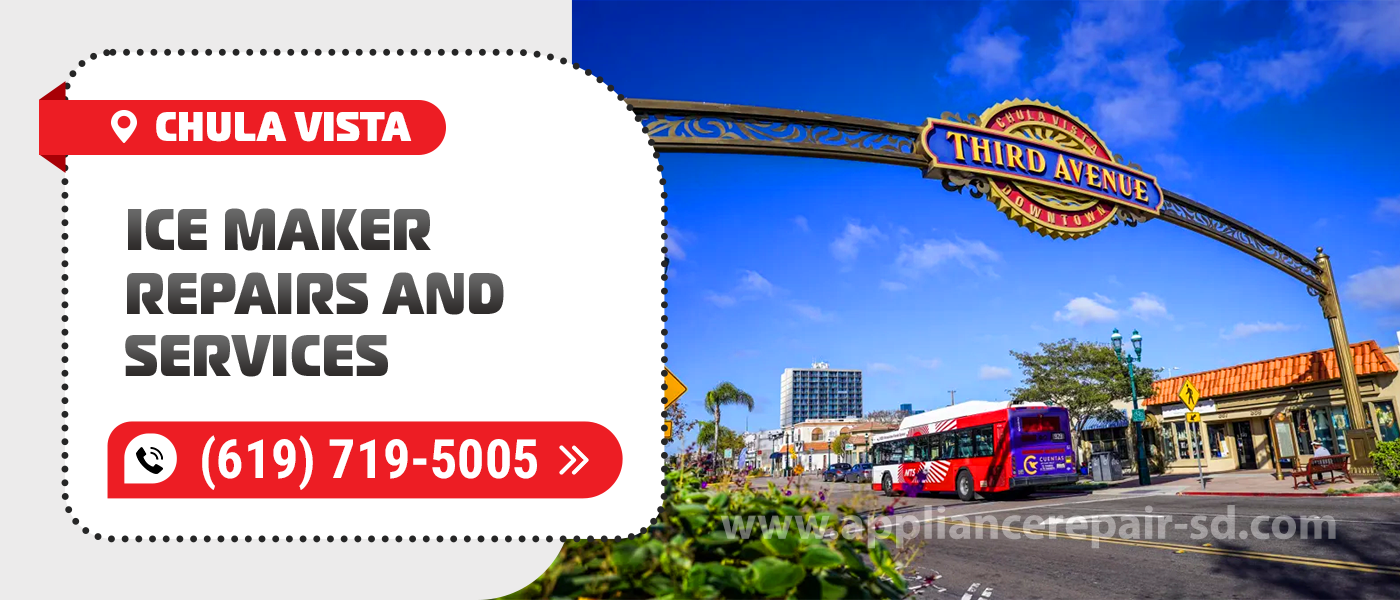 Ice Maker Repair in Chula Vista
All appliances are different, but the purpose of having them is common. We choose and buy electronics for our houses and workplaces to make our surroundings comfortable and life – easier. An ice maker may seem not the most useful item. But it has an important function for people at home, in restaurants, or in hospitals. To have it always running properly, you should timely apply to a reliable service provider. Appliance Service Center, with over 20 years of experience, is an exact match. We proceed with the highest-quality Ice Maker Repair in Chula Vista, CA quickly and at favorable prices.
Our team consists of the most skilled professionals, who love their job and do it perfectly. Their qualifications are at the top level and develop all the time. We regularly get licenses from manufacturers which lets us easily cope even with the latest and luxury units. Each Chula Vista Ice Maker Repair we conduct has flawless quality. With perfect knowledge of the structure and functioning of ice makers, our team deals with troubles of any complexity. We reanimate even the oldest and rarest commercial or household units of all types, models, and brands.
Another reason why our Ice Maker Repair in Chula Vista, CA is the most precise and durable is the tools. We have selected the best professional equipment and materials to proceed with any service perfectly. A large choice of original and alternative spare parts lets us pick perfectly fitting details for each unit. As a result, your ice maker performs smoothly for a long without any unpleasant signs. We provide a 1-year guarantee for the details and a 90-day guarantee for our labor. We are responsible for the highest quality of everything we do.
Our team easily copes with any tasks. The most common troubles that you may face with your ice maker are…
The water line, reservoir, pump, or filter is clogged.

The unit turns off itself, goes on and off repeatedly, stops midway, or does not turn on or off at all.

It does not produce any ice.

The cubes are too soft, too solid, too big, too small, have the wrong shape, or are covered with ice mold.

The ice cubes do not fall into the ice basket, and you cannot easily eject them.

The cubes keep falling into the basket when it is already full.

The refrigerant or water is leaking, dripping, or condensing under the ice maker.

The motor, fan, power switch, gearbox, control arm, compressor, thermostat, sensors, ice-cutting mechanism, control module, or other part is faulty.

The screen shows wrong information or error message, is blank, or is not glowing at all.

The controllers (buttons, knobs, touchpads) do not react, have a loose connection, or are damaged or lost.

The appliance produces knocking, humming, buzzing, clicking, or other sounds.

The door is not latching, closing, or opening easily due to damaged gaskets, hinges, springs, joints, interlocks, latches, or lid switches.

The ice has a filthy taste or smell.

The water filter, supply valve, inlet pipes, bearings, flaps, leveling feet, baffles, belts, wires, plugs, inner tubes, or seals require replacement.
Our specialists always pick the most effective way to make your unit back to normal. We care for your time and money, so do not waste them in vain. To pick the best solution for your case, it is a good idea to call us for a consultation and diagnostic. We quickly find the reason for the malfunction and its solution. You also find the approximate cost of the needed Chula Vista Ice Maker Repairs beforehand. But if we indicate that it is not advisable or cost-effective, we rather recommend you a replacement.
Our work always has the fairest and the most affordable price. We do not proceed with senseless services, but honestly inform you of the condition of your unit. If we arrive and detect that the repair is not rational, we only take a small Service Fee. In any case, you know what exactly you pay for. We also have some special prices for Ice Maker Repair in Chula Vista, CA. It means a $25 discount for online booking, $30 off for seniors and veterans, and 15% off for returning clients.
Another pleasant feature is that we provide the quickest Chula Vista Ice Maker Repair. With us, you do not have to wait long for your appliance to get back to normal. We resolve over 90% of troubles within a single day. For urgent situations, we offer an even swifter solution. For a little additional payment, we rush to you immediately at any moment of day and night. Our local department is open round the clock, so we are always available when you need us.
Our clients have no doubts that they can rely on us in any situation. Ones who applied for Ice Maker Repair in Chula Vista, CA, get back to us with other tasks too. They recommend us to friends and other people. Our friendly attitude, responsibility, and flawless quality make them satisfied with picking us. You can see their honest opinion in many positive reviews on the net.
Are you looking for the most reliable Chula Vista Ice Maker Repair and Service in comfortable conditions? We offer the highest quality, the most adequate prices, and the quickest completion of any task. Appliance Service Center provides the best solutions since 2001. Just call us or place an online application. Our professionals make any breakages vanish, adjusting to all of your requirements!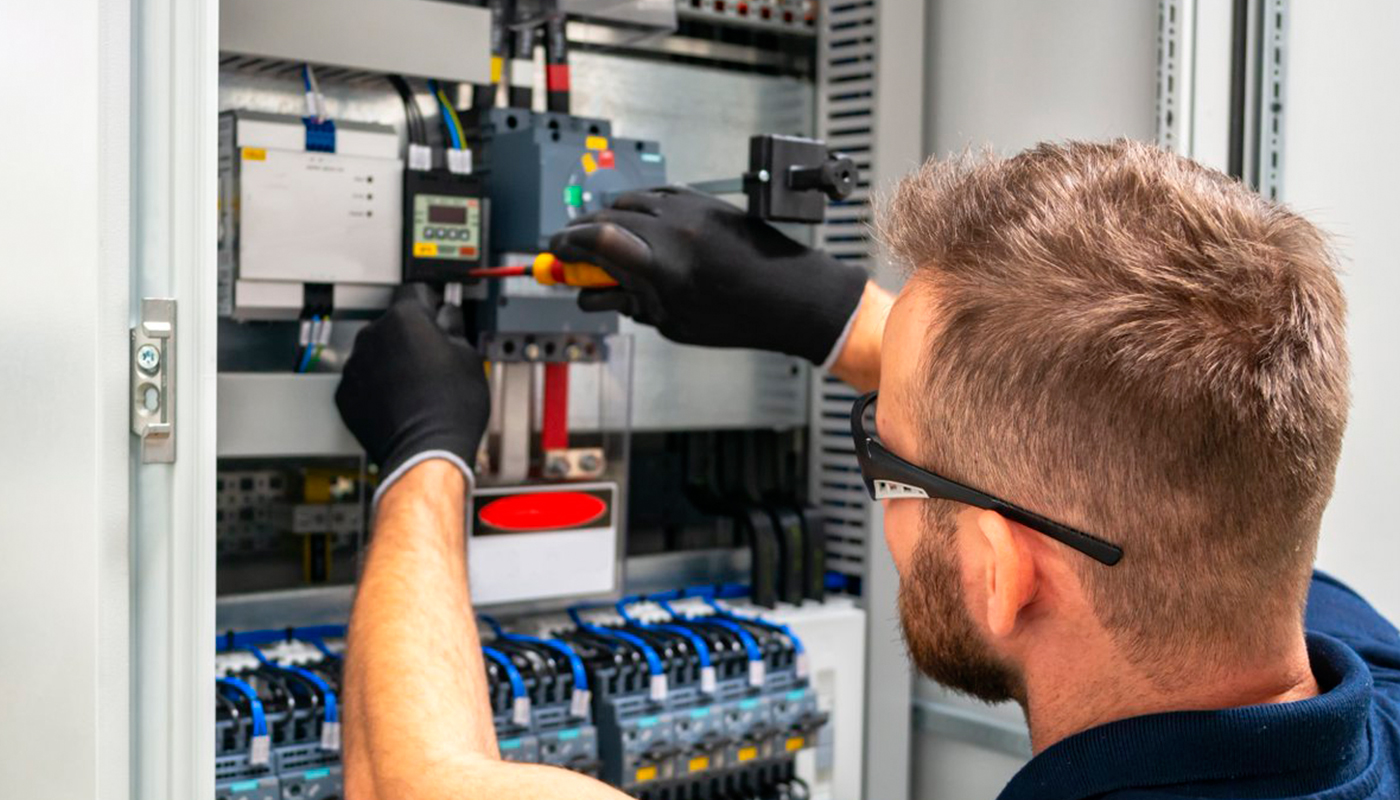 We use only professional equipment and tools, original spare parts, and high-quality consumables. Our technicians have 20 years of experience working with all types of household appliances from well-known brands. Specialists constantly improve their skills to provide you with high-quality services.
Frequently Asked Questions
Do you have any questions you would like to ask us? We recommend reading the answers to the most frequently asked questions first. If you don't find the information you need here, give us a call.