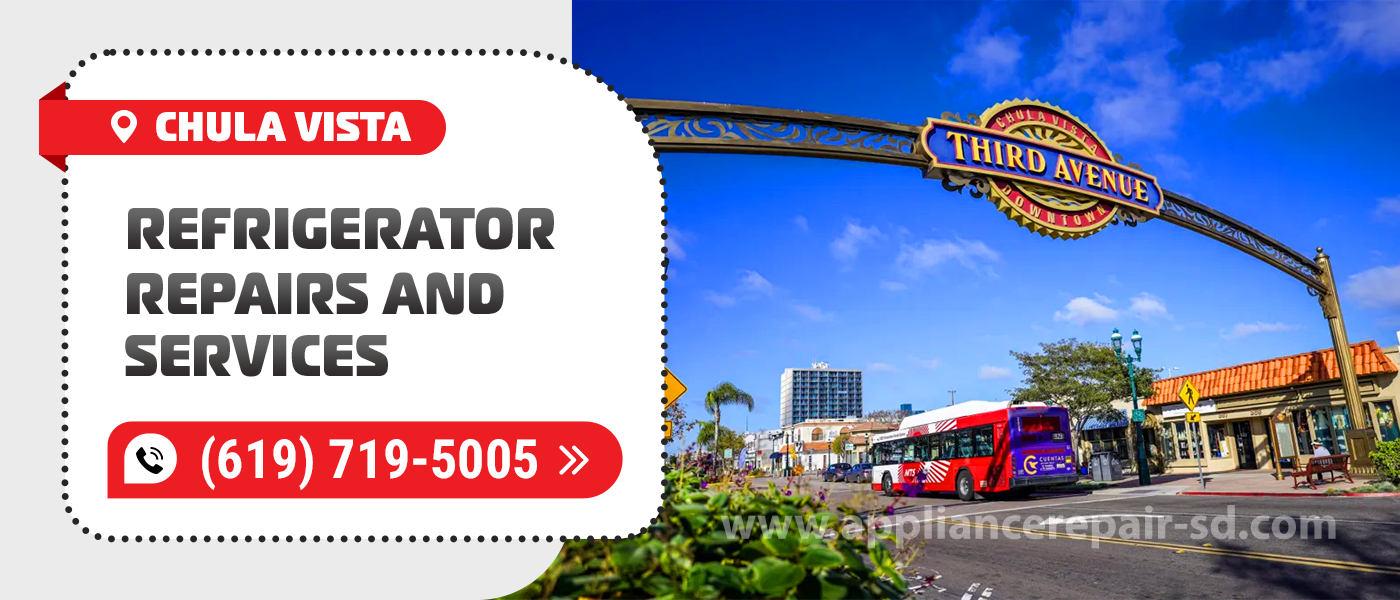 Refrigerator Repair in Chula Vista
A properly running refrigerator is the best storage for fresh products at home, workplace, cafe, etc. There is a huge variety of fridges, different in type, size, features, and purpose. All of them can get spoiled with time or because of external impacts. And if you notice once that your fridge works not the way it should, do not panic! Just apply to Appliance Service Center and get qualified assistance in the shortest terms. We provide the highest quality Refrigerator Repair in Chula Vista, CA at the most favorable prices!
A common mistake of many owners of electronics is ignoring minor malfunctions. A refrigerator is a complex unit, which consists of many parts. Thus, if any of them fails, the unit works worse and gets spoiled sooner. We recommend you check your items regularly, so they serve you longer! If you doubt the condition of your fridge, you can request a free consultation or remote diagnostic. They help indicate what happens with your appliance and if it requires any services. We also announce the approximate cost of the needed Chula Vista Refrigerator Repair beforehand.
We are always honest with you, so sometimes have to tell some unpleasant things. If your unit is beyond repair or the work is not cost-effective, we clearly inform you. Thus, you may be sure that you do not waste your money and time in vain. We also always let you know what you pay for and pick the most effective solutions. In any situation, the price for our Refrigerator Repair in Chula Vista, CA is the fairest and the most affordable! We also have discounts for returning clients, veterans, seniors, and online booking. If needed, we can adjust to any budget!
We are flexible about timing too. Being open 24/7 and located close, we can be at your address exactly when you need us to be! Our team proceeds with an absolute majority of Chula Vista Refrigerator Repairs within a single day! It may also happen that you need your fridge back to normal right now. You can rely on us even if it is a day off or late at night! An option of urgent arrival costs slightly more but means that our technician rushes to you immediately after your call.
We resolve any issues quickly and fluently, regardless of their complexity. With over 20 years of experience in this field, our team conducts the best Refrigerator Repair in Chula Vista, CA! Our specialists are perfectly familiar with the functioning and structure of these units. Thus, we reanimate any unit of any model of all brands, including the latest and luxury ones. We have regular training and licensing from manufacturers. Due to this, we always stay up-to-date and constantly develop our qualifications, skills, and knowledge.
Our team can resolve breakages of any complexity. The most common issues you can face with your refrigerator are…
It buzzes, grinds, hums, vibrates, gurgles, or makes out other loud noises.

The ice or snow covers the inner walls, coils, or the goods inside of the fridge.

Water or refrigerating coolant is leaking or dripping.

The door is not latching, closing, or opening as it should, as it has deformed hinges, springs, joints, interlocks, switches, latches, or gaskets.

The appliance stopped freezing.

The temperature in the refrigerator is too low or too high and you cannot adjust it.

The control module is out of order, so the controllers do not respond, and you cannot change any settings.

The information screen is not glowing, is blank, or shows an error.

Any details (buttons, switches, knobs, leveling feet, belts, bearings, shelves, etc.) are damaged and require replacement.

The lights inside or outside the fridge are burned out, blinking, or not shining.

The appliance goes on and off repeatedly, turns off abruptly, or does not turn on or off.

The evaporator, condenser, compressor, defrost heater or timer, temperature control, control relay, thermostat, or other hardware is faulty.

The freezer, water dispenser, ice maker, or another part of the unit is out of order.

The electricity supply is unstable or disrupted.
Working with any commercial or household fridge, our technicians always know how to eliminate the issue the most effectively. And the choice of details has an important role in the high-quality result of each procedure. Thus, we have the best parts, equipment, and materials for any services we offer! Our Chula Vista Refrigerator Repair is always the most precise and durable. We also provide a 1-year guarantee for details and a 90-day warranty for our labor.
Since 2001, we have been offering the most comfortable conditions and best results to our clients. They are absolutely satisfied with the most reliable and effective Refrigerator Repair in Chula Vista, CA we conduct. Thus, our customers apply to us for other tasks too. You can see lots of 5-star reviews with their honest opinion on our Google page. Clients recommend us to others as they know that our company is a reliable one!
Appliance Service Center always pays attention to the comfort and wishes of its clients. We know how to make your appliance run like a brand new one again! Our friendly team provides the quickest Chula Vista Refrigerator Repair and Service of the highest quality and best prices. To get it, you just need to call us or place an online application. We find the best solution for any situation!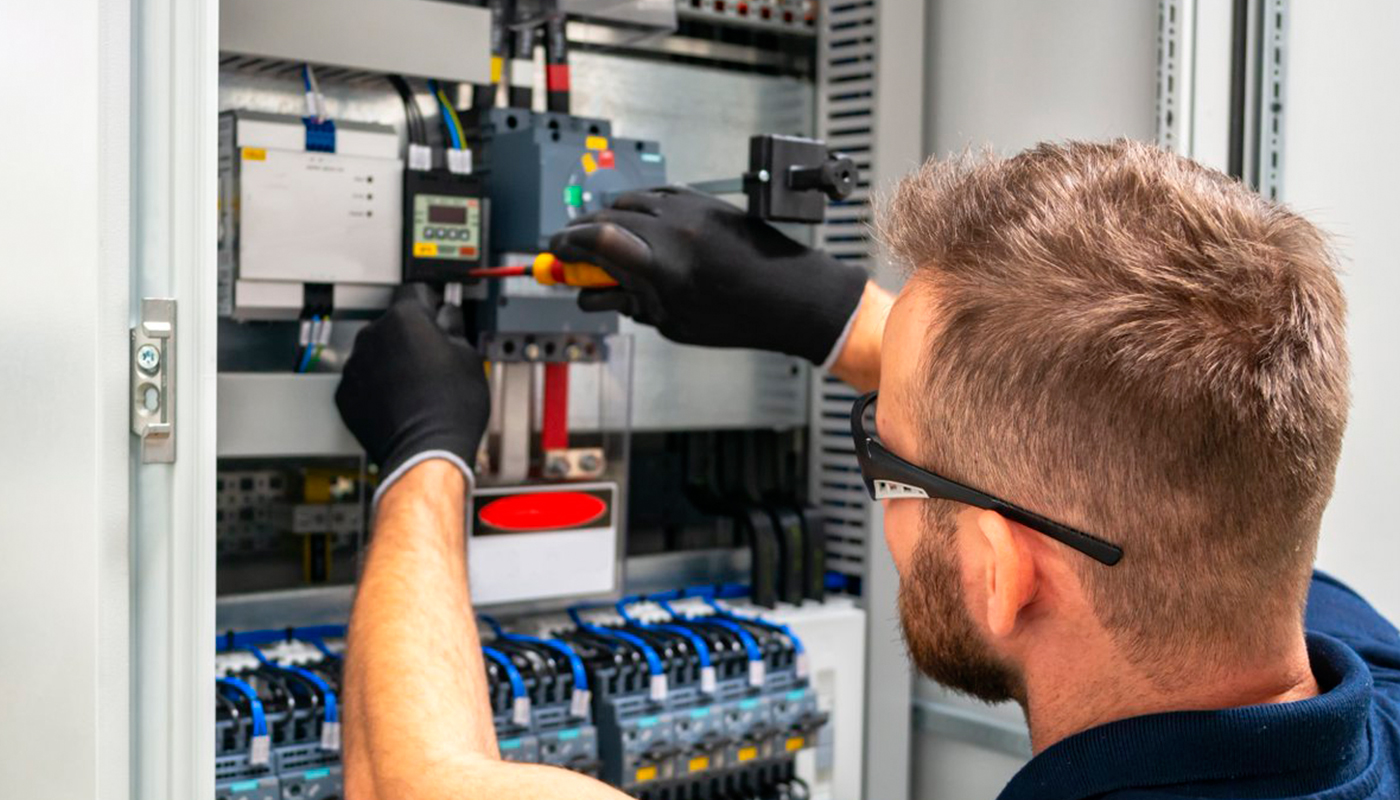 We use only professional equipment and tools, original spare parts, and high-quality consumables. Our technicians have 20 years of experience working with all types of household appliances from well-known brands. Specialists constantly improve their skills to provide you with high-quality services.
Frequently Asked Questions
Do you have any questions you would like to ask us? We recommend reading the answers to the most frequently asked questions first. If you don't find the information you need here, give us a call.