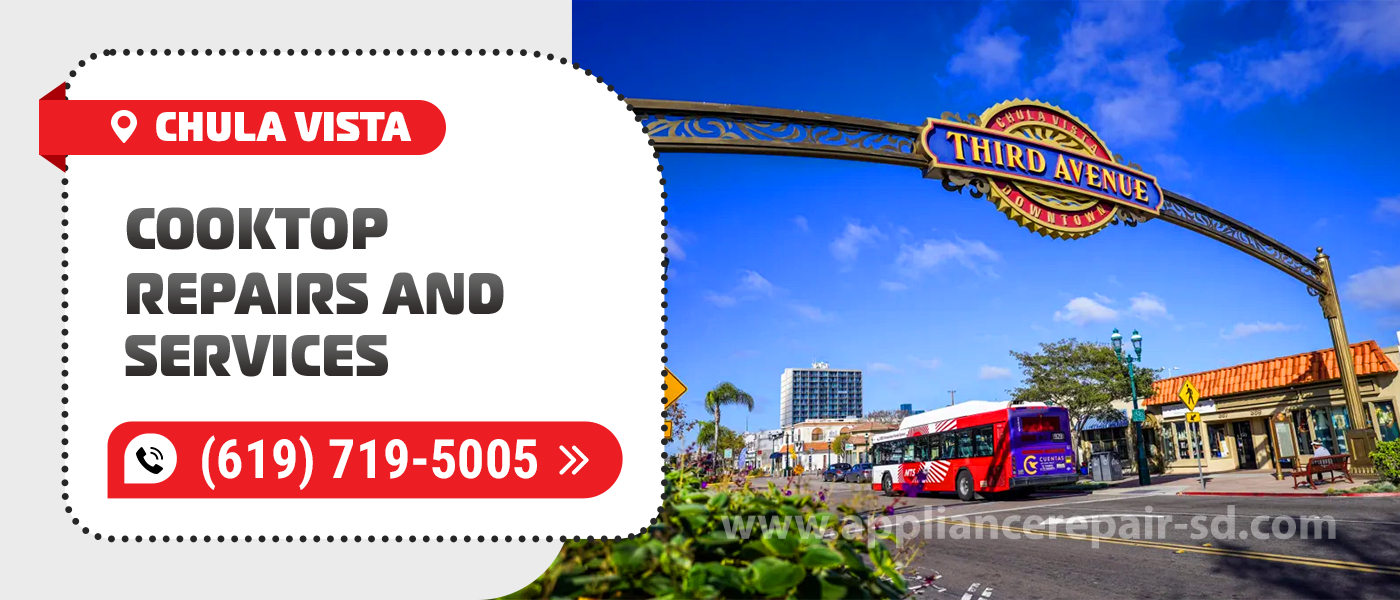 Cooktop Repair in Chula Vista
Regardless of what type of cooktop you have, this unit still requires proper care. Without regular maintenance and timely fixing, it may cause unpleasant or even dangerous situations. Appliance Service Center knows what to do to make your cooktop serve you perfectly for a long. With over 20 years of experience, we conduct services of the highest quality. We provide the best Cooktop Repair in Chula Vista, CA at the most favorable prices and in the shortest terms.
The results of our work are always flawless. We confidently back up our labor with a 90-day guarantee, as we do not doubt the professionalism of our team. Each of our technicians has outstanding knowledge and perfectly refined skills, which get even better daily. With regular training and licensing, they are qualified enough to deal even with the latest and luxury units. It means, that we provide the most reliable Chula Vista Cooktop Repair in any situation. We know the subtleties of all types of household and commercial cooktops of all brands and models.
The list of issues that may happen to a cooktop is pretty wide. Here are the most common of them.
The electric coils have a bad connection or are out of order.

The induction surfaces are scratched or damaged, so temperature sensors are flipping.

All heating elements (burners or induction or electrical coils) or some of them produce no heat or flame.

The appliance cannot turn on.

The flame goes out itself.

It heats insufficiently or too much, not evenly, or too slowly.

The level of flame or heat is wrong, and you cannot change it to the needed ones.

The controllers (touchpads, buttons, knobs) do not work.

The screen and control panel malfunction.

While the cooktop is on, or while you are turning the burners on, it produces weird sounds (like clicking, ticking, hissing, buzzing, humming, grinding, etc.).

It makes out a burning, gas, or electrical smell.

The flame is sparkling or has an orange, red, or yellow color.

The heating elements, pilot light, safety valve, wiring, knobs, buttons, grates, burner caps, or other details require replacement.

The light indicator is blinking red, flickering, or not shining.

The gas line is clogged with grease, pieces of food, or dust.
And for any item, we have a special approach. Our specialists pick perfectly fitting parts to reach smooth functioning without squeaking and tottering. We have a vast choice of original and alternative details in stock, so choose the best option for any situation. We provide a 1-year guarantee for the details we use. With the best professional tools, equipment, and materials, we conduct any Cooktop Repair in Chula Vista, CA precisely and neatly. That is boosting the amazing craftsmanship of our technicians, always ensuring the highest quality of work.
The main proof of our reliability is the number of happy clients. We have served thousands of people since 2001, and they are satisfied with our work. Our customers recommend our Chula Vista Cooktop Repairs to others and return to us again. They post a huge number of appraising reviews on the net, which is the best indicator of our correct approach. Our clients know, that with us, they get a friendly and honest attitude and a perfectly running appliance.
Plus, our customers appreciate the fairest prices we have. We always honestly inform you about our actions and expenses on your order. Thus, you know exactly what you pay for. And if the Cooktop Repair in Chula Vista, CA is not cost-effective or advisable, we rather recommend you a replacement. We care about providing you with the most effective solutions, so do not offer irrational services. The cost of our work is the most affordable. Moreover, we have special prices for online booking, returning clients, veterans, and seniors.
You can find out the needed solution and its approximate cost beforehand. Our specialists are always ready to provide you with free consultations and remote diagnostics. It is a quick and convenient way to clarify the situation and find the reason for the breakage. Sometimes, it may show that you can do several simple steps and eliminate the problem in minutes. But mostly, it helps to indicate the needed Chula Vista Cooktop Repair and plan the best timing for it.
You are free to pick any suitable moment when we arrive. Our Chula Vista office is 24/7 open and available. So, you can rely on us even during non-working hours and days off. When you have an urgent order, our technician leaves the office within 15 minutes after you apply. It costs a bit more but means that we solve your issue in the soonest possible time. And for common situations, we complete any Cooktop Repair in Chula Vista, CA the same day in 90% of cases.
We offer the best Chula Vista Cooktop Repair and Service. Thus, we can help you in the best way both with maintenance and fixing of your appliance. It is easy to get the most effective solution at an affordable price and in the shortest terms. Just call Appliance Service Center or place an online application. Our professional team is always ready to make your cooktop perform properly again!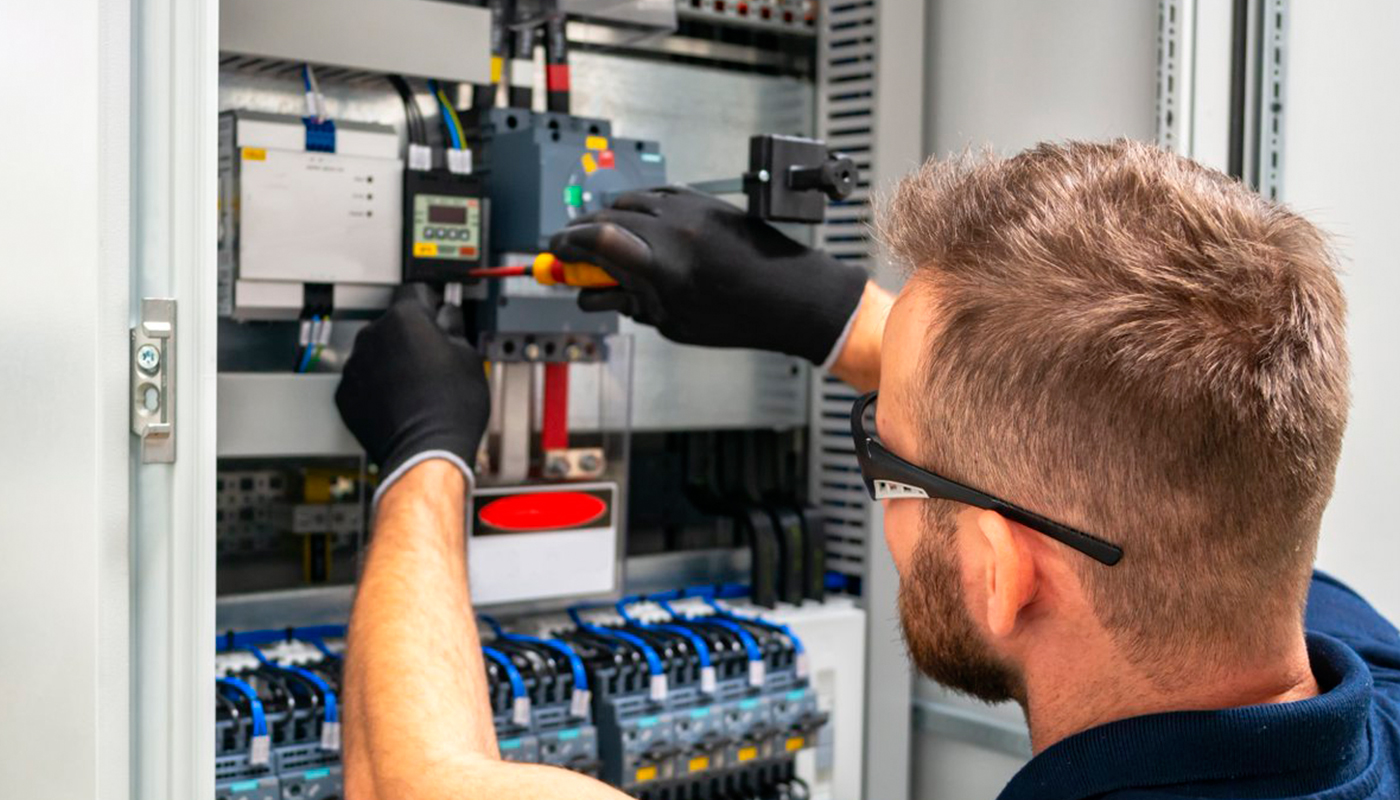 We use only professional equipment and tools, original spare parts, and high-quality consumables. Our technicians have 20 years of experience working with all types of household appliances from well-known brands. Specialists constantly improve their skills to provide you with high-quality services.
Frequently Asked Questions
Do you have any questions you would like to ask us? We recommend reading the answers to the most frequently asked questions first. If you don't find the information you need here, give us a call.