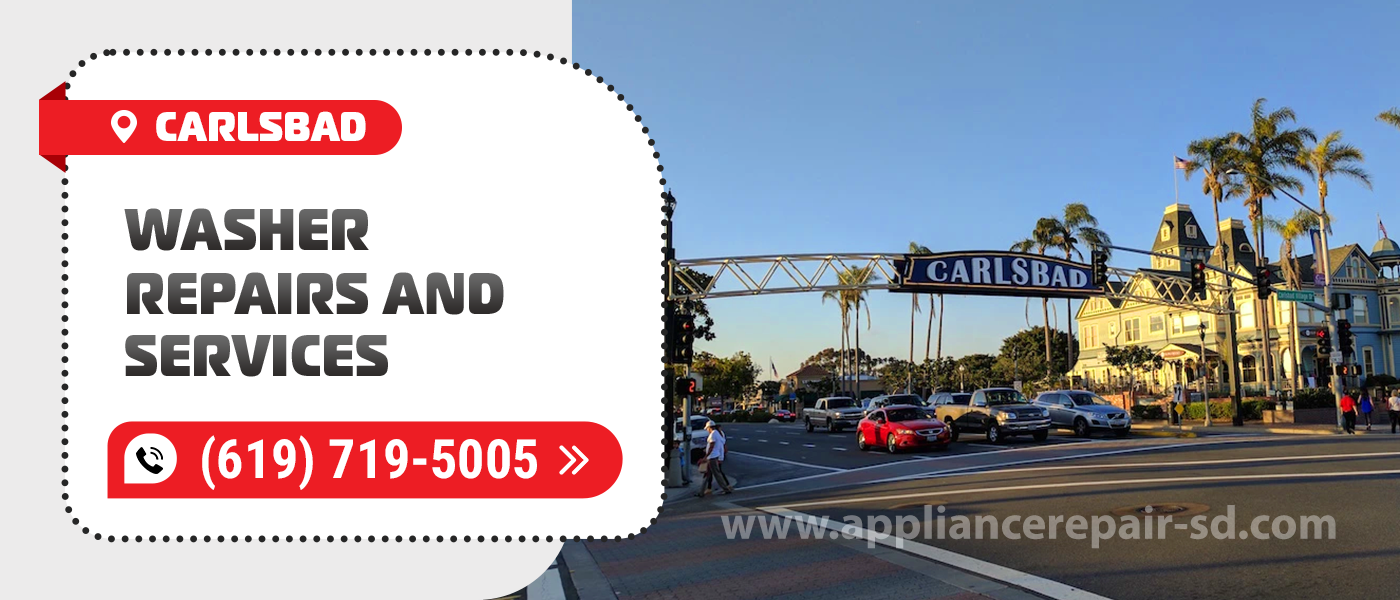 Washer Repair in Carlsbad
It is hard to recall the time when we did not have appliances in our homes and workplaces. They are essential parts of our life and routine. A washer has a special place among other devices, saving much time and effort for us. Frequent usage, voltage surges, time, accidental hitting, and many other reasons affect its condition. But you don't need to worry, as Appliance Service Center is always around! If your unit requires help, we are always ready to provide any needed services quickly and at a favorable price. For over 20 years so far, we have been providing the best Washer Repair in Carlsbad, CA!
When we say "the best" we mean the most pleasant conditions of each aspect of our work. And that is not what we say, but that is what our clients think! Since 2001, we have helped tons of customers to make their electronics back to normal. Thus, they recommend our Carlsbad Washer Repair to other people and return to us with different tasks. They write many appraising reviews on the net, noting those positive features we have. And here are some of them…
The highest quality
As you apply to a service center when your washer works wrong, means that the main goal is to make it perform properly again. Our team has perfectly honed skills, outstanding knowledge, and responsibility for each action. They know how to deal even with the latest and the most delicate luxury appliances. For that, they have regular training and licensing from manufacturers. Our technicians know the subtleties of any commercial or household washing machines of all brands and models. Thus, we provide the most precise and efficient Washer Repair in Carlsbad, CA for any item.
To ensure durable and smooth performance, we use only the best tools and materials. Our technicians have all the needed equipment to proceed with any type of service fluently and accurately. With the huge choice of original and alternative spare parts, we definitely pick the most suitable ones for each case. We provide the details with a 1-year guarantee, and our labor – with a 90-day one.
The most effective decisions
Sometimes we may face a situation when the better option is to replace your appliance. Mostly, it happens when the cost of work is higher than the price of a new item. If we indicate it when arrive, we only take a service fee and help you to pick a suitable replacement. In some other cases, we may instruct you by phone on how to resolve your issue in minutes. But still, mostly, the best solution is to get a specialist who performs qualified and safe Carlsbad Washer Repairs. 
And to find out which is the solution in your case, just contact us any moment! We have an instant callback and never make you wait long for our reply. Our friendly team offers a free consultation to answer any of your questions. It is also useful to get diagnostics, which is free if you order our Washer Repair in Carlsbad, CA. This way, we quickly find the problem and how to eliminate it. We also announce the approximate cost of the needed work beforehand.
The best price
Our prices are one of the favorite features of our customers. We set the most affordable and favorable price for each Carlsbad Washer Repair. We are honest about the condition of your unit, the needed procedures, and all the expenses. Thus, you always know what you pay for. We believe that you should pay only a fair price for any service you get. We also have special offers for booking online, returning clients, veterans, and seniors.
The best timing
We have numerous local branches in different areas. It helps us reduce much time for reaching the needed address. Thus, in over 90% of orders, we finish any Washer Repair in Carlsbad, CA the same day when you apply. You can also rely on us during non-working days and hours. We offer an urgent arrival of the technician at any moment of day and night. For just a little additional payment, the specialist rushes to your place within 15 minutes after you call.
If you are reading this, you probably suspect that your washer requires help. Both for repair and maintenance, the best idea is to apply to professionals. Even the smallest malfunction may grow to a total failure if you ignore it. Thus, we strongly recommend you call us as soon as you notice anything wrong. The most common troubles you may face with washing machines are:
You cannot turn the appliance on or off.

It does not complete the washing cycle, cannot start it, goes on and off repeatedly, washes too long, or pauses without completing it.

The electricity supply is unstable or disrupted, as wiring, isolation, or plug is damaged.

The water supply is faulty, so the unit cannot fill with water, or fills too much.

The unit is not draining.

The detergent supply is blocked.

The drum is spoiled so it tears the clothes or is not spinning.

It does not heat the water.

The body of the item heats too much while it is working.

When spinning, the washer is jumping or moving around the room.

The timer, thermostat, heating element, motor, pump, agitator, transmission, or other part is dysfunctional.

While on, the appliance heats too much or trips the power.

It does not wash clothes properly and they remain dirty or too wet.

It has an obstructed dispenser, filter, hose, pipe, etc.

The door does not latch, open easily, or close tightly, as has a troublesome interlock, lid switch, latch, joint, hinge, spring, or gasket.

The installation was incorrect.

The washer is vibrating, gurgling, buzzing, humming, bubbling, clicking, buzzing, or making other awkward sounds.

A puddle of water or foam appears under the appliance.

The tube and clothes have a filthy smell.

The wash selector, timer, water level, and temperature controls malfunction, so you cannot select the needed settings.

The control panel and information screen fail.

Knobs, buttons, connectors, switches, belts, seals, leveling feet, water-inlet valve, off-balance switch, water level control assembly, door glass, handle, filters, hoses, or other parts are damaged and require replacement.

The light indicators are flickering or not shining.
Your washing machine is an important helper. And it can serve you properly for a long if you let Appliance Service Center care for its condition. Just call us or place your order on our website and we help you in the most effective way. We provide the most cost-effective and high-quality Carlsbad Washer Repair and Service in the shortest terms!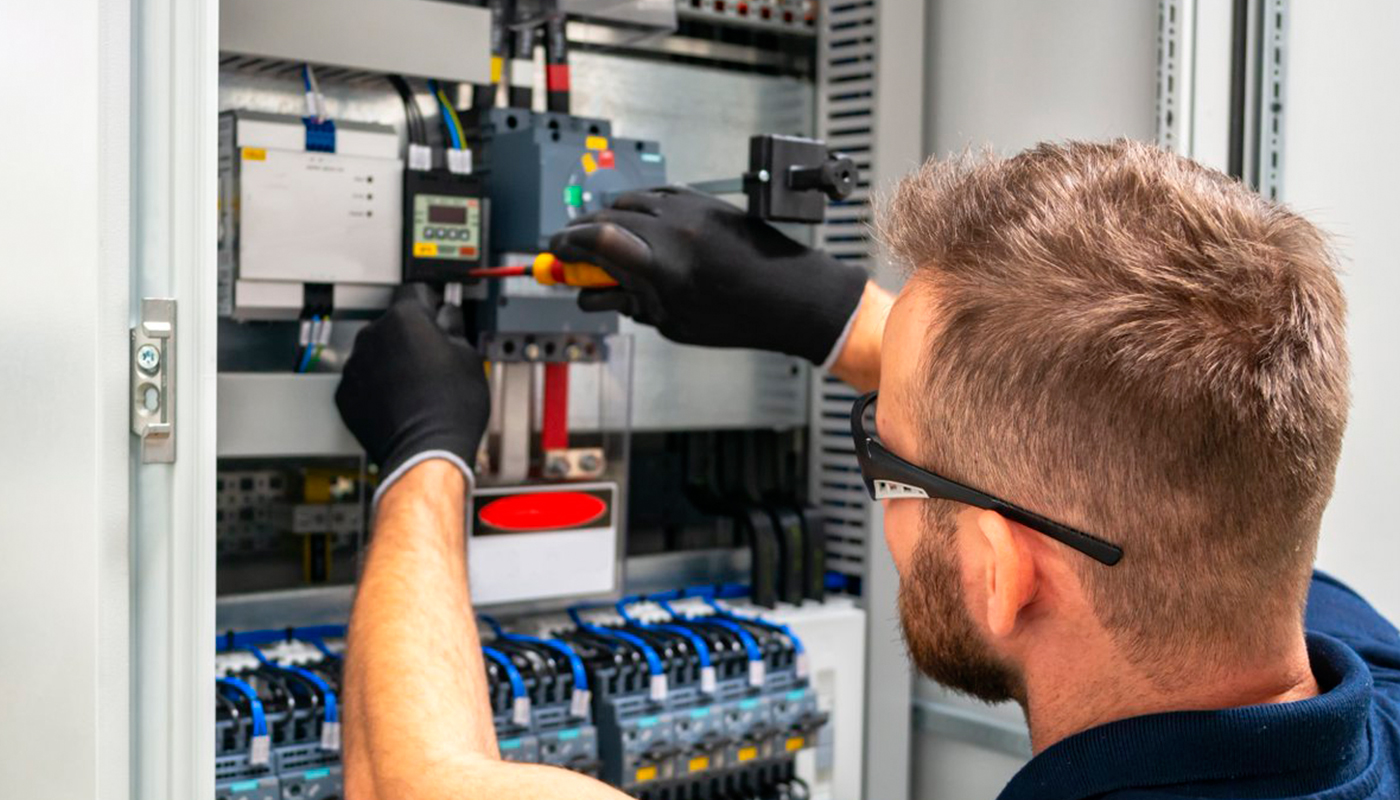 We use only professional equipment and tools, original spare parts, and high-quality consumables. Our technicians have 20 years of experience working with all types of household appliances from well-known brands. Specialists constantly improve their skills to provide you with high-quality services.
Frequently Asked Questions
Do you have any questions you would like to ask us? We recommend reading the answers to the most frequently asked questions first. If you don't find the information you need here, give us a call.