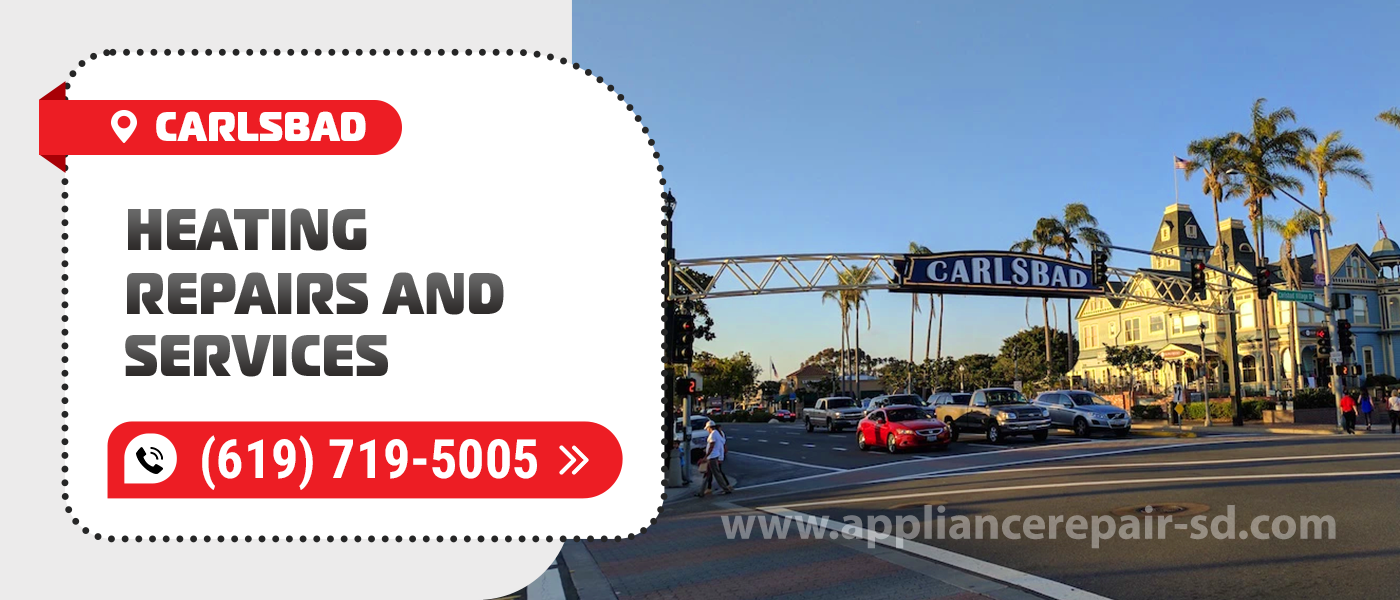 Heating Repair in Carlsbad
People depend much on their surroundings and climate. Thus, it is important to create the most comfortable temperature and humidity around to feel good and be productive. In modern times, we have a huge variety of heating appliances, which we use during cold seasons. But they can get spoiled with time, so require regular maintenance and timely fixing to always serve you properly. In any situation, you can get the most reliable and fastest help if apply to Appliance Service Center. We provide the most cost-effective and high-quality Heating Repair in Carlsbad, CA for over 20 years so far!
One of the most often complaints we hear is that the heater is not working after downtime. Thus, we recommend our clients not forget about regular check-ups for their electronics. We are always ready to help you prevent breakages or provide the most effective Carlsbad Heating Repair. You can get a free consultation or remote diagnostic to clarify what services are needed in our case. For that, just call us and explain what makes you worry. The most widespread issues with heaters are…
The unit heats the room insufficiently or unevenly or does not affect the temperature in the room.

It makes the air too humid or smelly.

While the unit is on, it vibrates, hums, buzzes, grinds, or makes other loud noises.

The airflow is not coming out or is too weak.

The ductwork is leaking, or water drops are condensing under the unit.

The appliance produces a burning, electrical, or gas smell.

The technical liquid is leaking.

You cannot adjust the needed temperature or mode, as controllers do not respond.

The information screen is blank or shows an error.

The control board requires recalibration.

The flame sensor, burner, ignitor, flue pipe, air handle, evaporator/condenser coil, damper, condensate drain, HVAC filter, vent, duct, or outdoor unit is obstructed.

The heater is going on and off repeatedly, shuts off itself, or not turning on.

The compressor contactor, heat pump, limit switch, fan motor, thermostat, or ducting system is dysfunctional.

The reversing or gas valves, bearings, belts, switches, controllers, buttons, knobs, sensors, leveling feet, wires, plugs, pilot lights, or other parts are worn off or damaged.
Our team eliminates those and other issues in no time! They have perfectly refined skills and outstanding knowledge, gained with long-term experience. And our technicians go on developing to stay up to date with all the latest technologies. They can conduct the most proficient Heating Repair in Carlsbad, CA for any appliance regardless of its brand and model. Due to having regular licensing and training, they do not face troubles working even with luxury and the newest items.
We always pick the best-fitting details for any commercial or household heater. We have a huge variety of original and spare parts in stock. With top-notch professional tools and materials, we proceed with any type of Carlsbad Heating Repairs in the most reliable way! We provide a 1-year guarantee for all details and back up our labor with a 90-day labor guarantee. Thus, you may be sure that we conduct top-quality work and are responsible for it.
Another positive aspect is that we conduct the swiftest Heating Repair in Carlsbad, CA. Our local department is open 24/7, so always ready to accept your order. It means that we are available for urgent cases during days off and non-working hours too. In an absolute majority of orders, we complete your task the same day you apply! We never make you wait, as we appreciate your time.
And we also never make you waste your money in vain! With us, you always get the most effective Carlsbad Heating Repair at an affordable and fair price. We let you know what you pay for and announce the approximate cost of the work beforehand. If needed, we can adjust to any budget! For seniors, veterans, returning clients, and online booking we have pleasant discounts.
All of the good points of our company are not just our attempt to promote ourselves. It is the opinion of our clients, who trust their units to our reliable hands. They leave tons of positive reviews on the net about the highest quality Heating Repair in Carlsbad, CA we conduct. They also confidently recommend us to other people as have no doubts that we always reach the best results.
Since 2001, Appliance Service Center has taken care of the proper functioning of all types of appliances. We know what to do in any situation! Our staff is the most friendly, polite, and proficient, so you always get the best results! We provide the quickest top-quality Carlsbad Heating Repair and Service at the most favorable prices. Just call us or fill in the form on our website to get the most effective solution in comfortable conditions.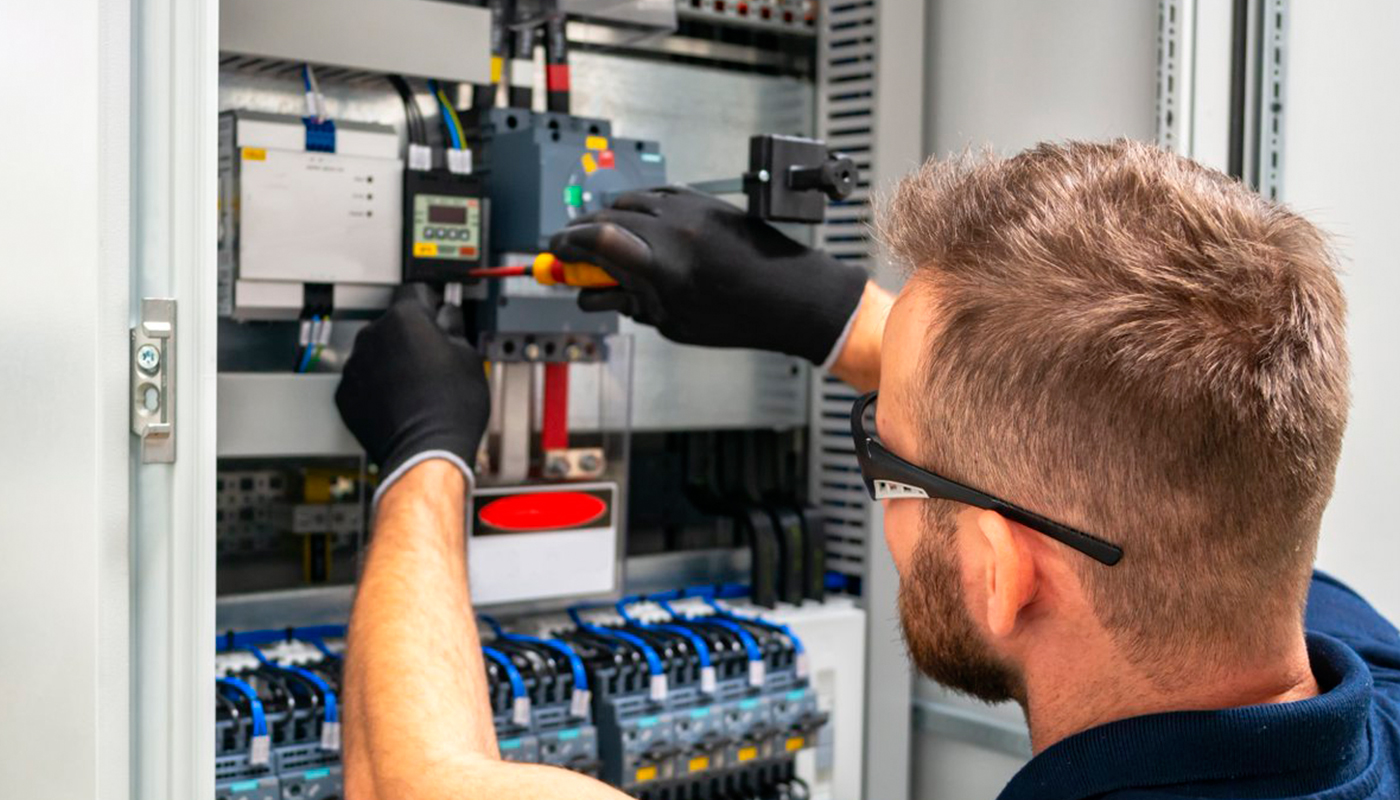 We use only professional equipment and tools, original spare parts, and high-quality consumables. Our technicians have 20 years of experience working with all types of household appliances from well-known brands. Specialists constantly improve their skills to provide you with high-quality services.
Frequently Asked Questions
Do you have any questions you would like to ask us? We recommend reading the answers to the most frequently asked questions first. If you don't find the information you need here, give us a call.