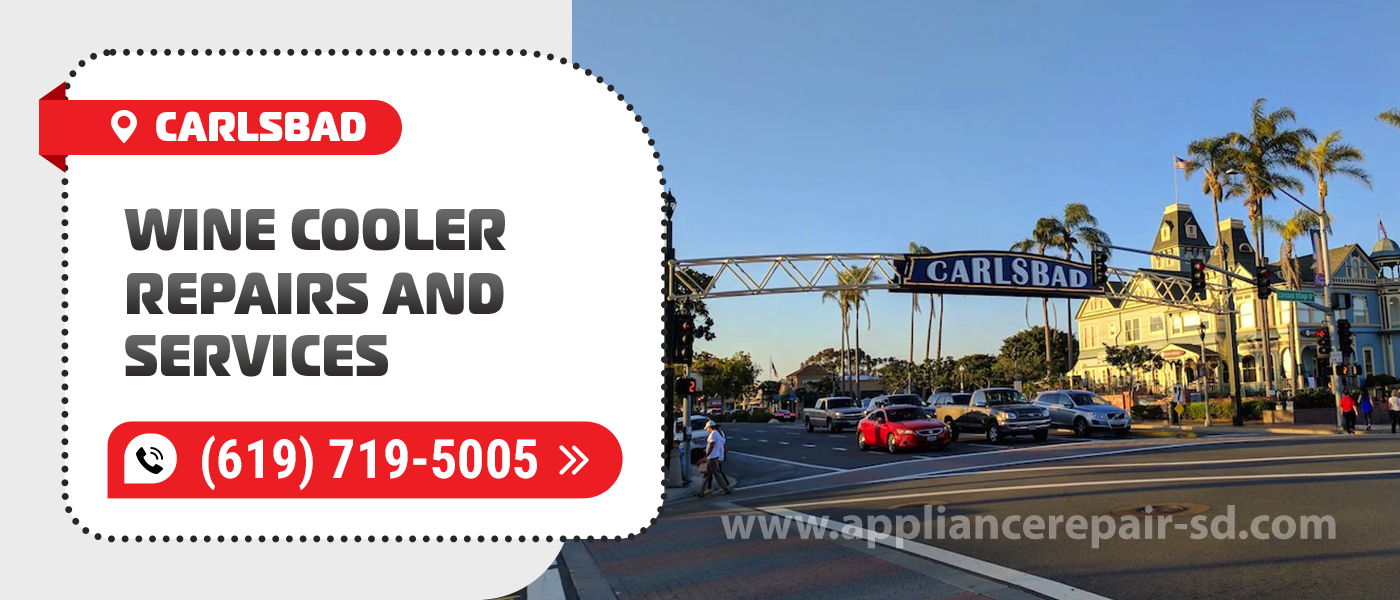 Wine Cooler Repair in Carlsbad
If you are looking for a reliable provider of Wine Cooler Repair in Carlsbad, CA, you have found it! For over 20 years so far, Appliance Service Center offers the best conditions for all clients. We can deal with situations of any complexity and always offer the most effective solutions. Our talented specialists conduct high-quality work in the shortest term and at the most favorable prices!
We can adjust to any requirements to provide you with the most comfortable and the most stressless solutions. The most popular wishes of customers are the highest speed, the fairest price, and flawless quality. With us, that goes without saying!
THE HIGHEST SPEED
We have many offices in different areas, including Carlsbad. It lets us be always around and spend minimum time to finish any Carlsbad Wine Cooler Repair. In an absolute majority of orders, it takes less than a day! We also offer an option of urgent arrival for a little additional payment. In this case, the technician sets off to your address within 15 minutes. We are available round the clock including days off.
THE FAIREST PRICE
We never overcharge or trick our clients. With us, you get the full report of all the expenses for your order. Thus, you are sure that we set the fairest price for Wine Cooler Repair in Carlsbad, CA. Seniors, veterans, and returning clients have special offers! We also have a discount for online booking. Being honest about everything, we also let you know if the work is not recommended or cost-effective. If we arrive and indicate it or you decide not to fix your unit, you only pay a Service Fee. 
A FLAWLESS QUALITY
Each of our technicians is a highly qualified specialist. Our team has regular training and licensing, which lets them be always up to date. Their outstanding skills and knowledge are the reason why we conduct the most effective and high-quality Carlsbad Wine Cooler Repairs. Even the latest and the most delicate luxury units cannot puzzle us! Our professionals reanimate all models of any brand of commercial and household wine coolers.
We are in charge of our actions, so back up our labor with a 90-day warranty. We also provide a 1-year guarantee for details. We use the best spare parts from original and alternative manufacturers. Our team uses top-rank professional tools and materials to be sure of the smooth and long performance of your unit. With our craftsmanship and carefully selected equipment, our Wine Cooler Repair in Carlsbad, CA is the most reliable!
Another indicator of a trustworthy company is what its clients say. People, who picked us for Carlsbad Wine Cooler Repair, return to us for other tasks too. They write many appraising reviews, which you can see on our Google page. Our customers recommend our services to other people, what is the best appraisal for us!
So, what to do if you notice your wine cooler working worse? The best idea is to call us! We offer free consultation and conduct diagnostics, which is free if you order the repair after. These options quickly clarify what is wrong and what we should do. In any case, we offer the most effective Wine Cooler Repair in Carlsbad, CA. Mostly, it means that we announce the approximate cost of the needed work, and you pick the most suitable time. But sometimes we can help you resolve a minor issue in minutes, giving you free instructions. In the rarest cases, we recommend you a replacement as the most rational way out.
To find that out, just let us know what issues you face. Each detail matters for the proper functioning of your wine cooler. So, even the smallest malfunction may lead to total failure. Here is the list of the most common troubles you may face with this appliance.
The unit is buzzing, bubbling, humming, gurgling, clicking, vibrating, or making other weird sounds.

The water drops are collecting under the unit or condensing inside, causing too high humidity and spoiling corks and labels.

The refrigerant is leaking or dripping.

The wine cooler is turning off itself or not turning on/off at all.

The interior bulbs or exterior indicators are burned out or going on and off.

It cools the bottles insufficiently, too much, or unevenly.

You cannot change the temperature.

The controllers do not react, the screen is blank or shows an error, or the whole control board malfunctions.

The cord, isolation, or plug is worn-off or faulty.

The evaporators, compressors, capacitors, starters, process control blocks, thermostats, Peltier modules, fans, sensors, or other parts are dysfunctional.

The shelves, belts, leveling feet, bearings, fan blades, handles, knobs, switches, buttons, or other details are cracked or damaged and require replacement.

The inner walls or condenser coils have pieces of ice or snow covering them.

The condenser fan, coils, or ventilation is obstructed with dust or debris.

The door cannot close tightly, open easily, or latch, as has defective seals, hinges, springs, joints, lid switches, interlocks, or latches.
There is nothing that Appliance Service Center cannot deal with! Our friendly managers are always ready to accept your order by phone or online application on our website. In the second option, we call you back in counted minutes. We offer the quickest and the most solid solutions for any situation. The highest quality at the most affordable price is what differentiates the Carlsbad Wine Cooler Repair and Service we conduct. With us, your appliance will perform perfectly for a long!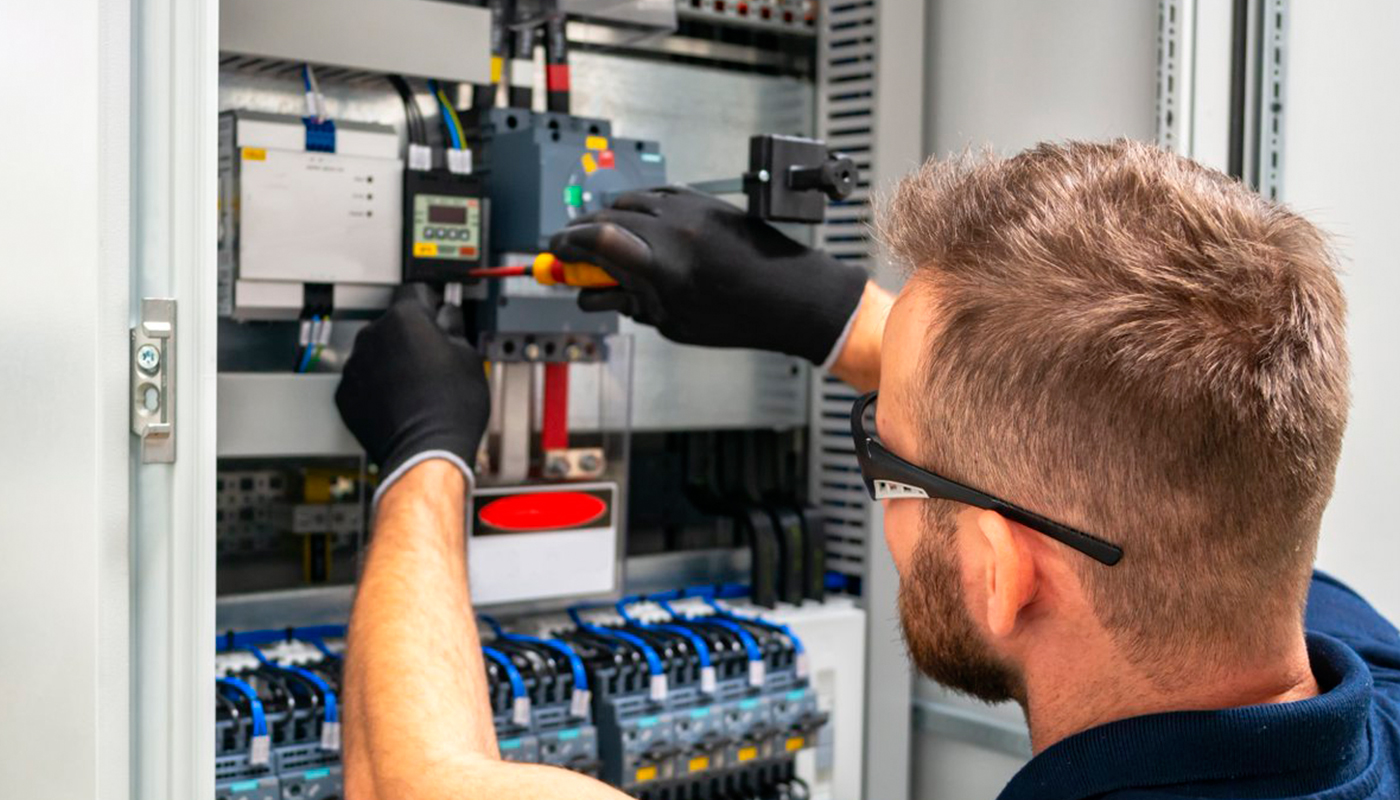 We use only professional equipment and tools, original spare parts, and high-quality consumables. Our technicians have 20 years of experience working with all types of household appliances from well-known brands. Specialists constantly improve their skills to provide you with high-quality services.
Frequently Asked Questions
Do you have any questions you would like to ask us? We recommend reading the answers to the most frequently asked questions first. If you don't find the information you need here, give us a call.