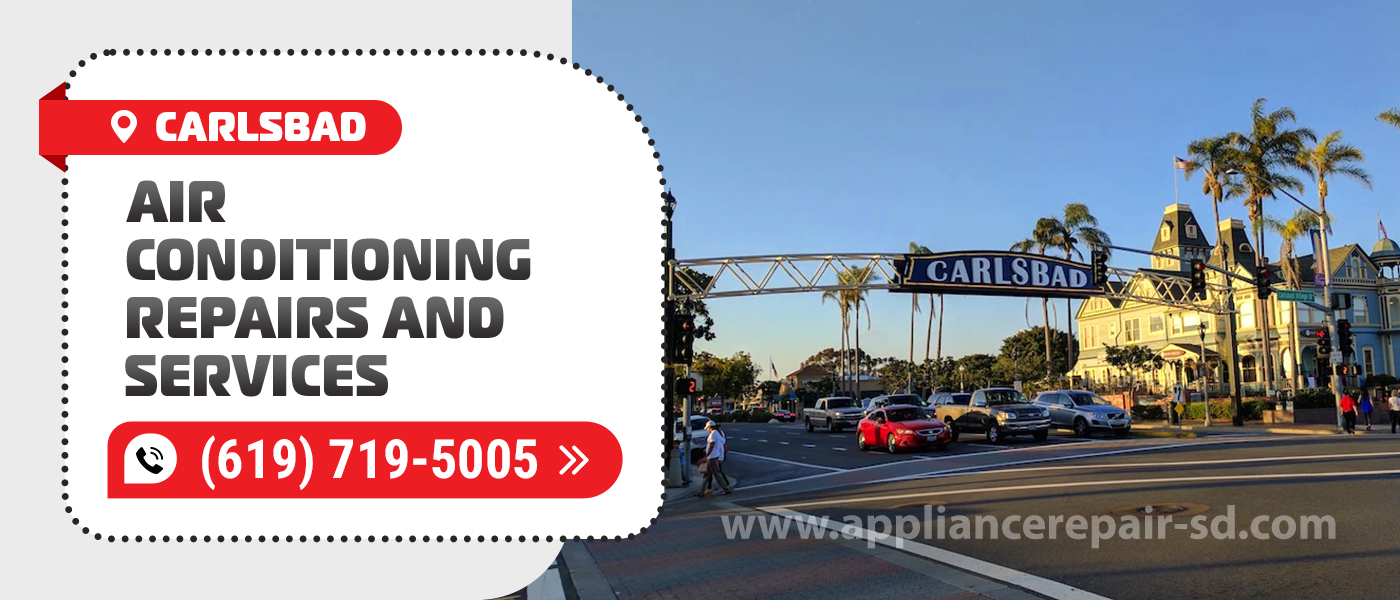 Air Conditioning Repair in Carlsbad
A failed AC is one of the most unpleasant things, especially on hot summer days. If it sounds familiar on unwanted to you, so you need to find the best service provider for your unit. And it is Appliance Service Center! We adjust to all your requirements, so always offer the most suitable timing, brilliant quality, and the most favorable price. 20+ years of successful withstanding competition with other companies prove that we provide the best Air Conditioning Repair in Carlsbad, CA!
Our team consists of highly qualified specialists who can deal with breakages of any complexity. They have vast experience in completing the most effective Carlsbad Air Conditioning Repair and go on developing! Our technicians undergo training and get licenses from manufacturers regularly. Thus, they have up-to-date qualifications to deal even with the latest and the most delicate luxury units. We reanimate all models of all brands of household and commercial AC, including the oldest and rarest ones.
For all of them, we have any needed detail in stock. With a large choice of original and alternative spare parts, we certainly find perfectly fitting ones. We provide a 1-year guarantee for the spare details we use. Our team has all the needed equipment to provide you with any type of Air Conditioning Repair in Carlsbad, CA. And we are confident in the highest quality of each service we proceed with. We solidify our work with a 90-day labor warranty.
There is no such breakage that we cannot deal with. But sometimes we have to recommend you a replacement. It happens when your unit is beyond repair, or the cost of work is too high. In such cases, we honestly inform you, as we never want you to waste time and money on senseless services. But with us, that is a rare situation, as we always find the most effective way out! With us, you know what you pay for and get the most affordable Carlsbad Air Conditioning Repairs. We also offer discounts to seniors, veterans, returning clients, and online booking.
Regardless of what happens, we can make any issues vanish. Since 2001, we have resolved numerous breakages lots of times. The most common troubles with air conditioners are…
The AC vibrates, grinds, pops, pings, rattles, squeals, buzzes, or hoots loudly.

You have not cleaned filters, coils, condensate pump reservoir, evaporator, or drainpipe for a long.

It produces a filthy, burning, or electrical odor.

The air is not going out of the register, or the airflow is too weak.

The temperature is incorrect and does not change to a proper one.

You cannot adjust any settings (temperature, speed, mode), as the controlling module failed, the item does not respond to the remote control, the screen shows an error, etc.

The water or refrigerating coolant is leaking or dripping.

It heats or cools the room not evenly, too much, or too little, or does not change the conditions in the room at all.

A light indicator is flickering, blinking red, or not glowing.

The appliance shuts off itself, goes on and off repeatedly, runs non-stop, or cannot turn on at all.

The outdoor unit fan is not turning.

The thermostat batteries, entire thermostats, safety switches, bearings, ductwork, contactors, blower belts, controllers, blown fuses, thermometers, power switches, relay switches, start capacitors, fans, blades, condensers, compressors, motors, condensate pumps, control boards, or other details require replacement.

The power supply is ruined due to spoiled wire, isolation, or plug.

The installation was incorrect, or the unit was moved after it.
If you notice any of those or other problems, do not postpone applying for Air Conditioning Repair in Carlsbad, CA! And before that, you can swiftly clarify the condition of your item and the approximate cost of fixing it. Our friendly specialists gladly provide you with a free consultation and remote diagnostics. Those options are very useful for planning the most effective solution. In some rare cases, we find out that our arrival is not needed! If we can instruct you on how to eliminate the problem safely and quickly, we gladly do that by phone. 
After clarifying all the details, you can pick a suitable time when our specialist arrives at your place. We are available even during non-working days and hours. For urgent situations, we rush to you within 15 minutes after receiving your application for a little additional payment. And normally, we complete any Carlsbad Air Conditioning Repair in less than a day in the absolute majority of cases!
It may sound too good: fast, fair-priced, and high-quality repair. To check if it is true, you can look through the reviews on our Google page. There you can see the most honest opinion about the Air Conditioning Repair in Carlsbad, CA we conduct. Our clients are fully satisfied with picking us, so share their thoughts with other people and recommend us to them. Our customers apply to us for other tasks too as they know that we are a reliable and client-focused company!
Whatever happens with your AC, Appliance Service Center will make things back to normal in the shortest terms! Our local office is always open, and our friendly team is anytime ready to lend you a helping hand. Just call us or place your application online to get the most reliable and top-quality solution for your unit. We offer all types of Carlsbad Air Conditioning Repair and Service at the fairest prices!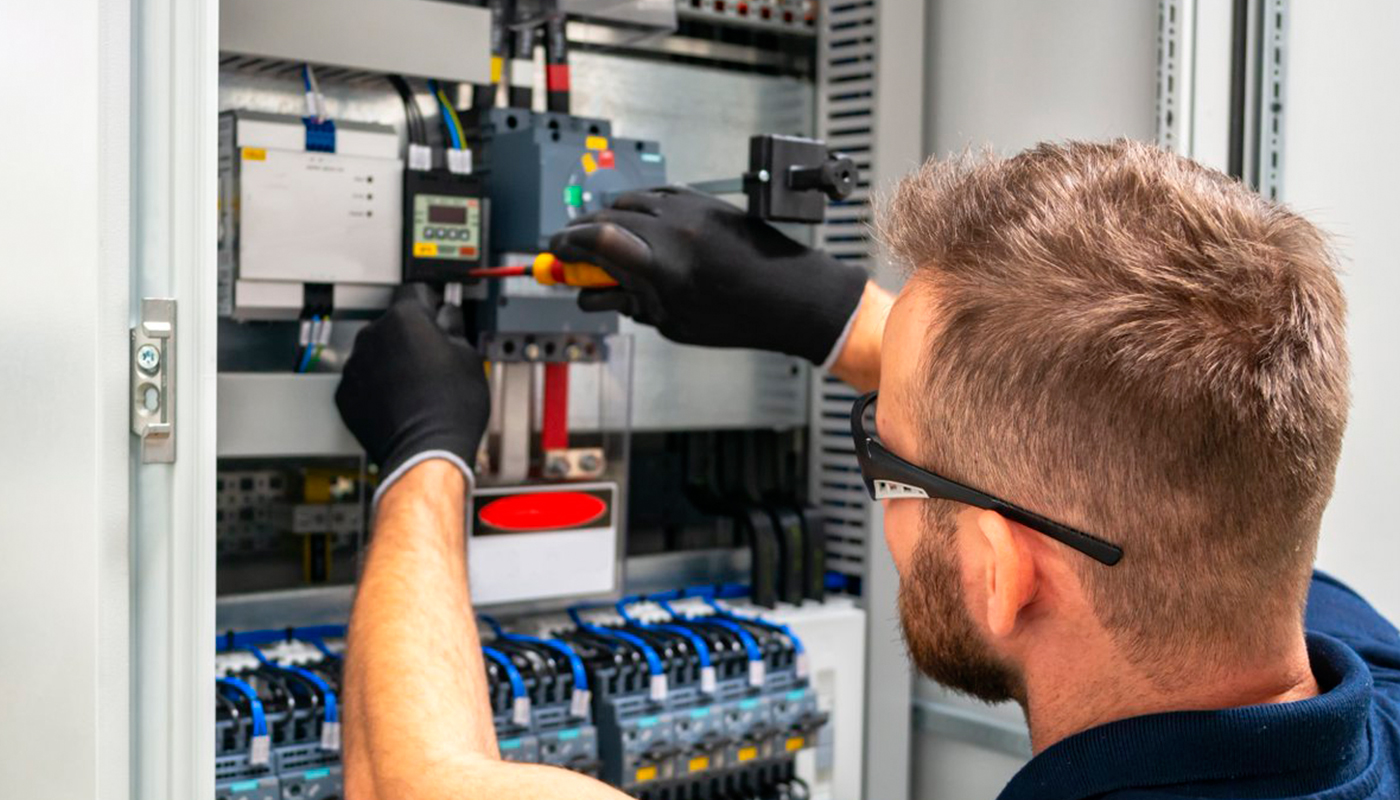 We use only professional equipment and tools, original spare parts, and high-quality consumables. Our technicians have 20 years of experience working with all types of household appliances from well-known brands. Specialists constantly improve their skills to provide you with high-quality services.
Frequently Asked Questions
Do you have any questions you would like to ask us? We recommend reading the answers to the most frequently asked questions first. If you don't find the information you need here, give us a call.