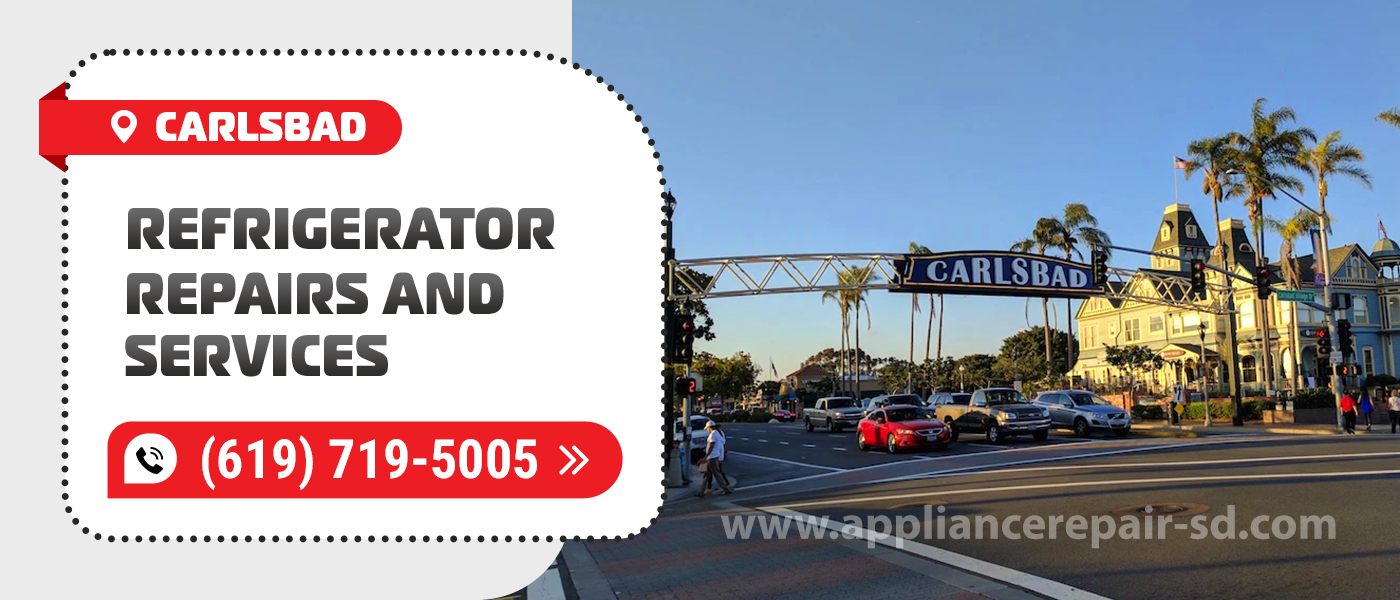 Refrigerator Repair in Carlsbad
There is no need to explain how important the refrigerator is for each house, workplace, or restaurant. Thus, it is clear that we want this appliance to perform perfectly 24/7. Many breakages are easy to prevent with proper maintenance. We perfectly deal with this task and the most effective Refrigerator Repair in Carlsbad, CA for 20+ years so far. Appliance Service Center offers the most cost-effective and quick solution for any situation!
When you notice anything to be wrong with your fridge, do not ignore it! Any part of the whole mechanism has its important role. Thus, if anything is out of order, the entire unit may fail. 
To figure out how serious is the malfunction and what to do, just contact us. Consultations and diagnostics are free features that clarify the situation quickly. They help to indicate the needed procedures and the approximate cost of such Carlsbad Refrigerator Repair. If we arrive and see that the best is to replace your item, you only pay a little Service Fee. When the work is not rational or the appliance is beyond repair, we do not waste your time and money.
Finding the most effective solution is a must-have. Thus, it may also happen that we just instruct you by phone on how to eliminate the issue in minutes! But in most cases, we arrive at your place at the appointed time and quickly resolve the problem. 
Our technicians have all the needed professional equipment to conduct the most precise and effective Refrigerator Repair in Carlsbad, CA. We have also gathered the best spare parts from different manufacturers, so always use perfectly fitting ones. It ensures the highest quality, smooth and durable performance of your fridge. And we back up the details with a guarantee, which is 1 year for details and 90 days for our labor.
We know what to do in any situation! Just let us know what makes you worry. Talking about refrigerators, the most common troubles you can face are…
It stopped freezing.

The unit freezes too much or not enough.

You cannot change the temperature to the needed level.

Any of the controllers, the information screen, or the whole control panel is not working properly.

You cannot turn the ridge on or off, it shuts off itself, or goes on and off repeatedly.

The item produces weird sounds, buzzes, or vibrates too much.

The refrigerating liquid leaks or drips out.

The water drops are condensing under the unit, on the coils, or dripping down.

The inner walls, coils, or goods have a layer of snow or ice on them.

You cannot close or open the door normally, as it has damaged gaskets, hinges, springs, joints, latches, lid switches, or interlocks.

The shelves, doors, or surfaces are cracked.

The interior or exterior lights are not shining.

The freezer, water dispenser, ice maker, or other parts of the unit failed.

Buttons, knobs, switches, seals, belts, leveling feet, handles, or other details are lost or damaged.

The electricity supply is disrupted, as the cord, isolation, or plug is faulty.

Temperature controls, defrost heaters or timers, evaporator or condenser coils or tans, compressors, thermostats, control relays, or other hardware is out of order.
Once we figure out what to do, the only thing left is to pick the most appropriate time to arrive. We are flexible about timing and come to your place exactly when you need us. In over 90% of orders, we complete any Carlsbad Refrigerator Repairs the same day you apply. If your situation is urgent, we organize the soonest possible arrival. For a small additional payment, our technician sets off to your address within 15 minutes after your call. We provide the quickest solutions according to your requirements.
We also can adjust to any budget. Our company sets the most affordable prices for Refrigerator Repair in Carlsbad, CA. You pay fair money and always know about all the expenses for your order. We care for the most rational usage of your money, so do not proceed with non-efficient work. Plus, we have special prices for seniors and veterans, which is $30 off! Returning clients pay 15% less, and there is a $25 discount for online booking.
Another thing we are versatile in is the list of units we work with. Our team knows how to reanimate any model of fridge, regardless of its manufacturer, rareness, or year of issue. We provide accurate and high-quality Carlsbad Refrigerator Repair for any commercial and household appliance! The main reason for that is the outstanding proficiency of our technicians. They develop skills and knowledge all the time and get licenses to cope with luxury and the latest items too. There is nothing that we could not deal with!
Our friendly and qualified team always knows how to help you! And our clients have no doubts about it. After applying for Refrigerator Repair in Carlsbad, CA, they come back to us to fix other items too! They also recommend our services to other people, as they know about our responsibility and effectiveness firsthand. You can see many 5-star reviews on our Google page. The honest opinions of our satisfied customers are the best appraisal for us and motivation to become even better.
Our company is a reliable provider of high-quality Carlsbad Refrigerator Repair and Service. Since 2001, we have reanimated tons of appliances and made thousands of clients happy with the result. Appliance Service Center always offers the best solutions at the shortest terms and the most favorable prices. To get your fridge running like a clock again, just call us or place an online application!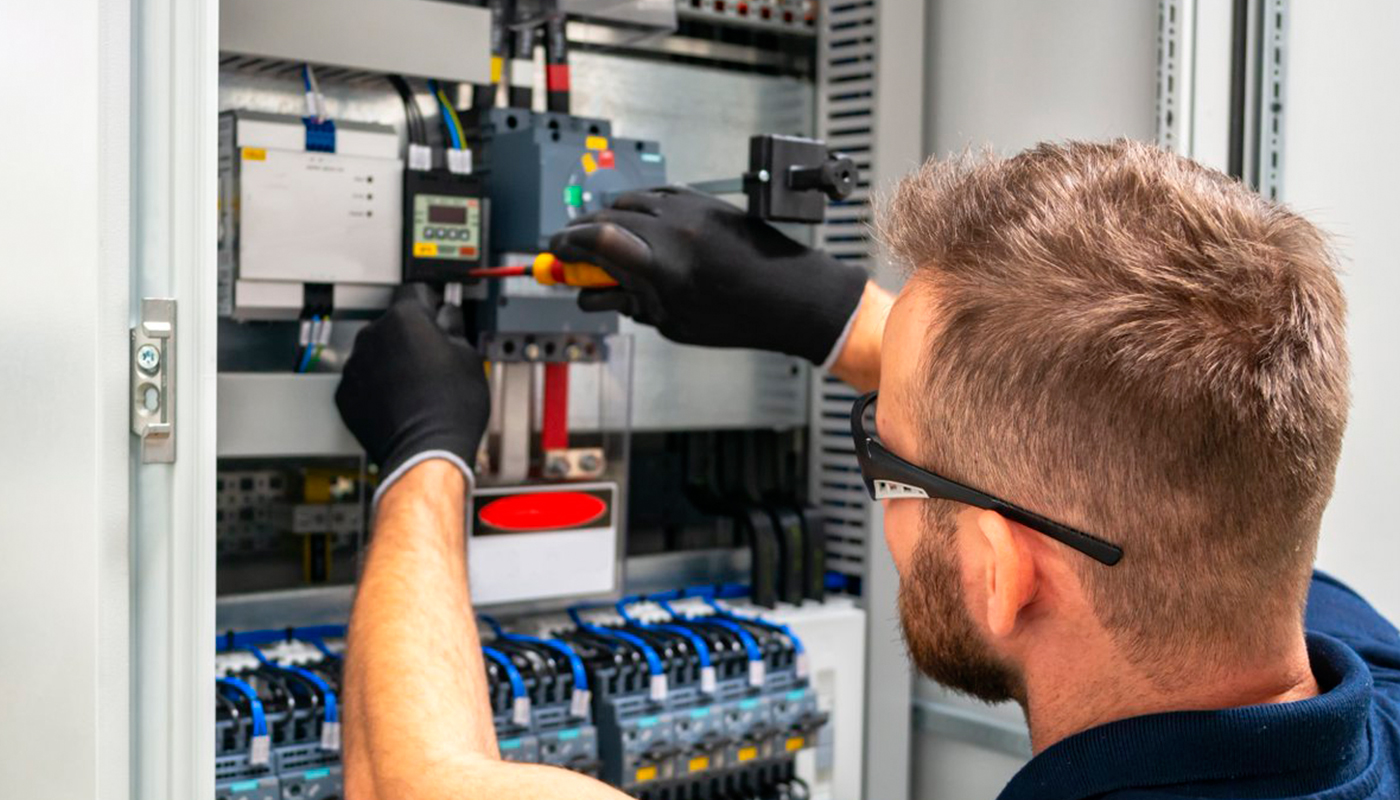 We use only professional equipment and tools, original spare parts, and high-quality consumables. Our technicians have 20 years of experience working with all types of household appliances from well-known brands. Specialists constantly improve their skills to provide you with high-quality services.
Frequently Asked Questions
Do you have any questions you would like to ask us? We recommend reading the answers to the most frequently asked questions first. If you don't find the information you need here, give us a call.