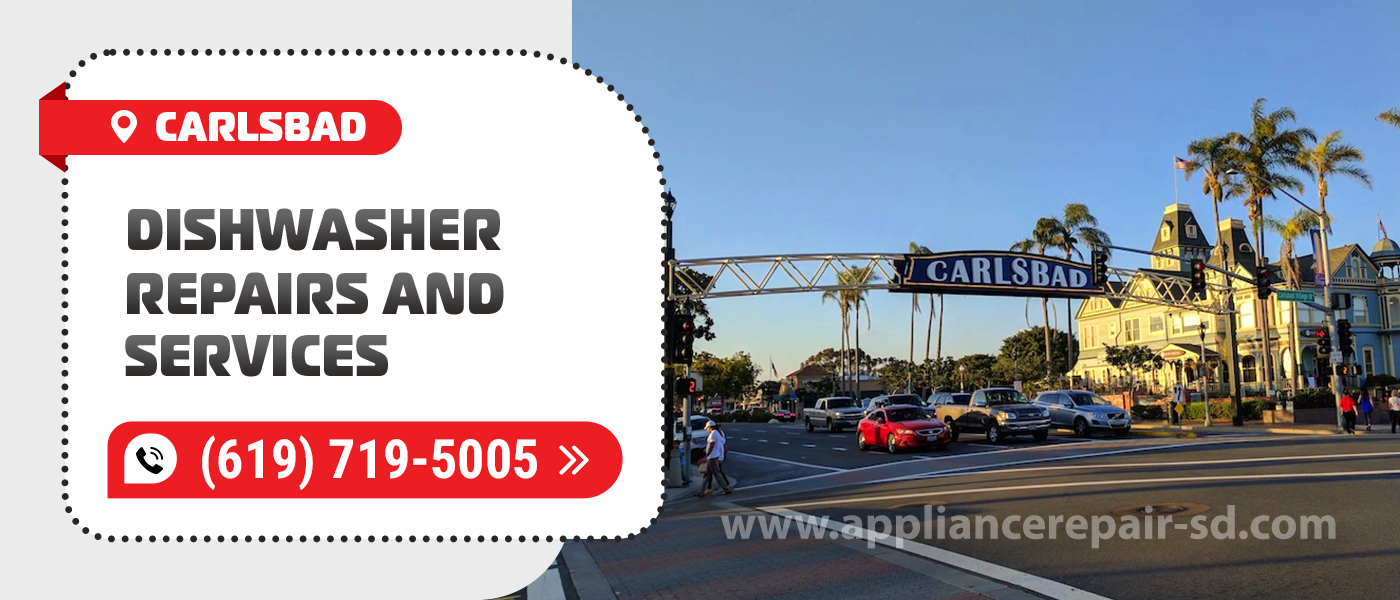 Dishwasher Repair in Carlsbad
If you have a dishwasher, you should remember that it may break soon without proper care. This unit is sensitive even to the quality of water, not even talking about voltage surges, bumps, or time. And if you notice that your unit works worse, or want to prevent it, just apply to Appliance Service Center! We have over 20 years of experience in dealing with any services for these appliances. With us, you get the most high-quality Dishwasher Repair in Carlsbad, CA swiftly and at the most favorable price!
Our team knows exactly how to help you in the most effective way! So, all you need is just inform us about such a need. We offer free consultations and remote diagnostics to clarify the condition of your unit. It gives us an understanding of the most effective way to fix your appliance and how much approximately it costs. In some cases, we rather recommend you a replacement. It happens if the cost of the needed Carlsbad Dishwasher Repair is too high, or the item is not repairable. If we arrive but the work appears to be not needed, you only pay a little Service Fee.
We know that people worry about the honesty of repairmen. But in our case, you do not have to think about it! We always clearly inform you of all the expenses, so you know what you pay for. We set the most affordable and fair prices for our Dishwasher Repair in Carlsbad, CA. Plus, we back up everything we do with a long-term guarantee. Thus, you should be calm about the durable and smooth performance of your appliance.
Since 2001, we have never stopped developing. Our team has perfectly refined skills and outstanding knowledge and always reaches the highest quality for each order. They know all the subtleties even of luxury and the latest items. For that, our specialists regularly have training and licensing from the best manufacturers. Our technicians are fluent and qualified in any Carlsbad Dishwasher Repairs. We successfully reanimate any commercial or household unit of any model of all brands.
Among all issues you may face with your dishwasher, the most widespread ones are…
It has an obstructed spray arm, filter, sump strainer, hones, or pipes.

The door does not latch, close, or open as it should.

Defective hinges, springs, seals, joints, lid switches, latches, or locks require replacement.

The unit has troubles with the water supply, so it does not fill with water or fills it non-stop.

It does not drain.

It cannot start, complete, or finish the washing cycle, goes on and off repeatedly, runs non-stop, or pauses midway.

It does not wash dishes properly, so they remain covered with leftovers, oil, or foam.

The dishes go out too wet, scratched, or cracked.

The door glass or surface is damaged.

The control panel fails, so the screen is blank or shows an error, the controllers do not react, and you cannot change any settings.

While the dishwasher is on, it makes weird noises or loud vibrations.

Light indicators are going on and off or not shining.

The water or foam leaks outside, making a puddle under the unit.

Faulty or damaged float switch, water inlet valve, slide arm, cutlery basket, holders, handle, switches, buttons, knobs, leveling feet, belts, hoses, wires, or other details.

You cannot turn the dishwasher on.

The body of the appliance heats too much.

The heating element, timer, pump, thermostat, motor, or other hardware is out of order.
Our professionals also know which details fit better for any case. We have a huge variety of spare parts, original ones, and their alternatives. Together with top-notch equipment and materials, we resolve any issues precisely and make your appliance perform perfectly for a long. If you apply to us for Dishwasher Repair in Carlsbad, CA, you get only brilliant results! Our team deals with anything, regardless of the complexity of the issue. Whatever solution we pick for your situation, you may be sure that it is the most effective one! 
It is also important to be able to provide clients with a fast reaction. That is why, if you leave an order on our website, you get a callback in several minutes! We never make you queue on phone or wait for long till we answer or arrive. With perfectly customized management and logistics, we resolve almost all tasks within a single day! And we also are available for urgent Carlsbad Dishwasher Repair. For a small additional payment, our specialist rushes to you in the shortest possible term after you apply.
Regardless of what requirements you have, our team perfectly matches everything our customers want. Thus, they return to us to have other units fixed too without hesitation. They recommend our Dishwasher Repair in Carlsbad, CA to others, as we always provide top results! You can see numerous positive comments on our Google page, which represent the opinion of people, who applied to us. One of their favorite features is that we set the most affordable and fairest prices. We also offer discounts for veterans, seniors, returning clients, and online booking.
Appliance Service Center is a reliable provider of top-quality services in the most comfortable conditions. Our friendliest team of highly qualified specialists can resolve any issues with your appliances! Just call us or place an online application and we arrange the quickest solution for you. We conduct any type of Carlsbad Dishwasher Repair and Service fluently, effectively, and at the best price!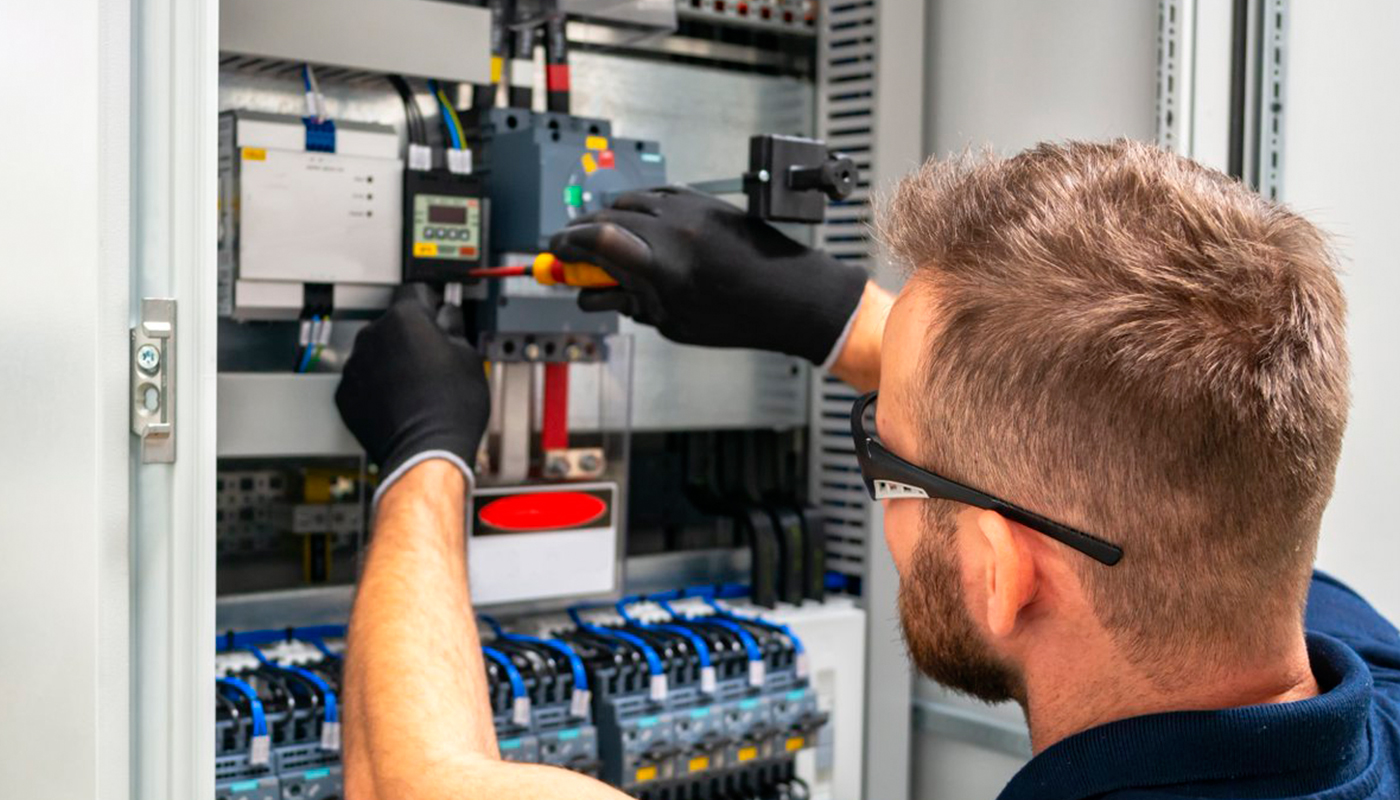 We use only professional equipment and tools, original spare parts, and high-quality consumables. Our technicians have 20 years of experience working with all types of household appliances from well-known brands. Specialists constantly improve their skills to provide you with high-quality services.
Frequently Asked Questions
Do you have any questions you would like to ask us? We recommend reading the answers to the most frequently asked questions first. If you don't find the information you need here, give us a call.