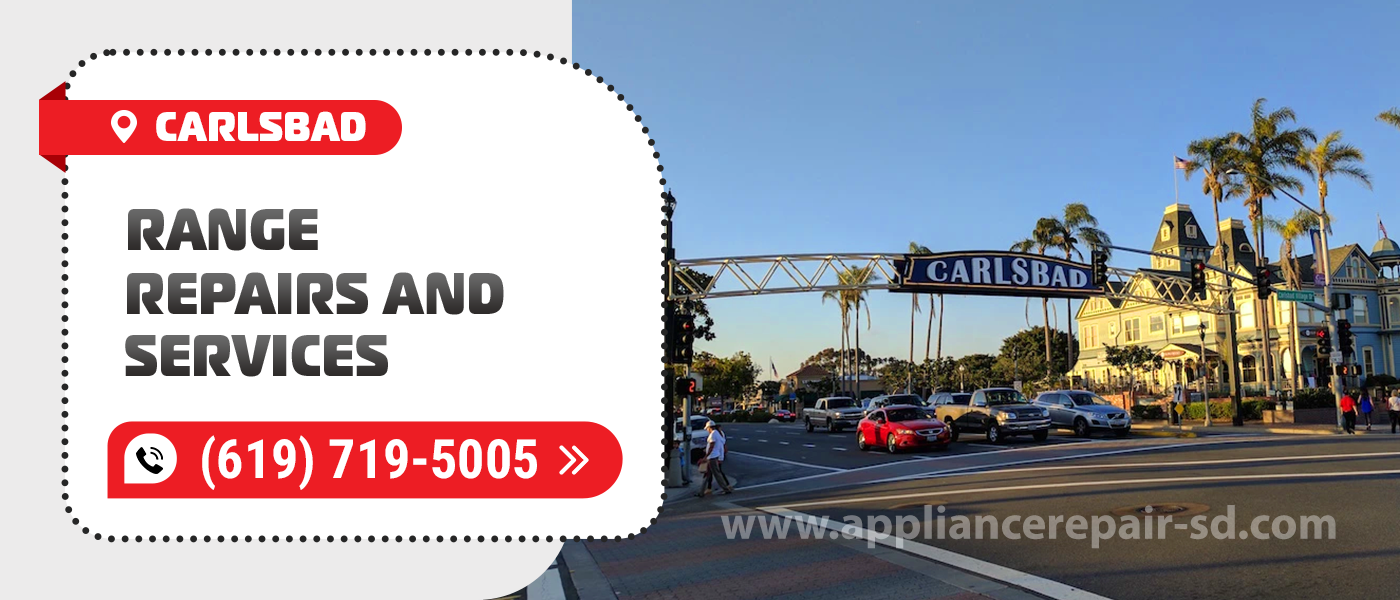 Ranges are those useful items that you can use to cook anything! They offer wide opportunities and many different features. But this unit may become a real danger as well, especially if it works with gas. Whatever happens, you can easily get the most reliable and swift Range Repair in Carlsbad, CA! The best idea is to apply to specialists who have vast experience and know what to do in any situation. It is exactly about our team! Appliance Service Center offers the most effective solutions at the shortest terms and best prices!
To provide you with the quickest assistance, our local office is open 24/7. We know that no one likes waiting long to have their units back to normal. Thus, we complete any Carlsbad Range Repair on the same day in an absolute majority of orders. For urgent cases, we rush to your place within 15 minutes after you apply. It costs a bit more but ensures a fast reaction at any needed moment, including days off and non-working hours.
You can also quickly clarify the situation by calling us for a free consultation and diagnostic. It helps to understand what causes the issue and what is the most effective solution. If we find out that the work is not recommendable or cost-effective, we honestly inform you. If we arrived and decided not to fix your item, you only pay a small service fee and get recommendations for replacement. This situation is rare, as we find the most effective way to complete any Range Repair in Carlsbad, CA for you! After indicating the condition of your unit and the needed procedures, we announce the approximate cost of the work beforehand.
And the price for our work is always the fairest. We clearly inform you what you pay for and never overcharge. Plus, if needed, we can adjust to any budget! With us, you get the most affordable Carlsbad Range Repairs. Veterans and seniors get a $30 discount, returning clients – 15%, and for online booking, the price is $25 lower. Mostly, the cost depends on how expensive are the details which we should use. Thus, sometimes getting a new item may be more rational.
Talking about the spare parts, we have many of them from original and alternative manufacturers. Thus, we can pick perfectly suitable ones for each situation. We also use the best professional tools and equipment for the most precise and durable Range Repair in Carlsbad, CA. Our specialists perfectly know the construction and functioning of all models of any brand of these units. Thus, they deal fluently with any task! With over 20 years of experience and development, we cope with anything!
We have resolved numerous issues with ranges. Thus, none of them is unknown or complicated for us. You can see the list of the most common troubles with these appliances below.
You cannot turn the appliance on, or it shuts off itself.

The range is on but produces no heat/flame.

The burners or heaters heat too weakly or too much and you cannot set the temperature or flame level as needed.

The pans become black after you use them on/in the range.

It cooks the food unevenly.

The burners are clicking, ticking, hissing, or sparkling.

The color of the flame differs from normal, so it is red, orange, or yellow.

While the range is on, it makes out unusual sounds or vibrates.

The door cannot normally latch, close, or open because of deformed gaskets, joints, hinges, springs, interlocks, latches, or lid switches.

The door glass or surface is cracked.

The electrical coils have a bad connection.

The induction surfaces are scratched so the temperature sensors flip.

Any heating elements (induction/electrical coils, tans, burners, broiler elements, baking elements, grills, etc.) or other hardware (thermostats, fans, motors,) require replacement or fixing.

The unit produces an electrical, gas, or burning smell.

The interior lamps or exterior indicators are faulty, so they are blinking or not glowing.

The timers and controllers malfunction, the control panel fails, or the screen shows an error or is blank.

The electricity or gas supply is ruined because of faulty wiring, igniter, or gas valve.

The grates, burner caps, light assembly, drawer mechanism, fan baffles, blades, handles, knobs, buttons, switches, leveling feet, belts, bearings, or other details are broken or lost.

Gas lines, vent tubes, or convention fans are obstructed with crumbs and grease.
We guarantee the highest quality of each work we complete. Our team has outstanding skills and knowledge, which lets us conduct the most effective Carlsbad Range Repair. They deal even with the latest and luxury units and have regular training and get licenses from manufacturers. We reanimate any household or commercial range and make it serve you properly for a long! For your confidence in the future performance of your unit and in our reliability, we back up all work with a long-term warranty.
You can also visit our Google page to get sure that we are honest about all the features. Our clients write tons of positive reviews, as they are satisfied with our work. They also recommend our Range Repair in Carlsbad, CA to other people and return to us with other tasks. The opinion of the customers is the main indicator of a trustworthy company!
Since 2001, Appliance Service Center has served many people and made their units perform like brand new ones. We offer the most comfortable conditions and the most stressless solutions. Just call us or place your order online at any moment! Our friendly and responsible team fluently and tidily makes any troubles vanish in the swiftest way. We always provide top-quality Carlsbad Range Repair and Service for the most favorable price!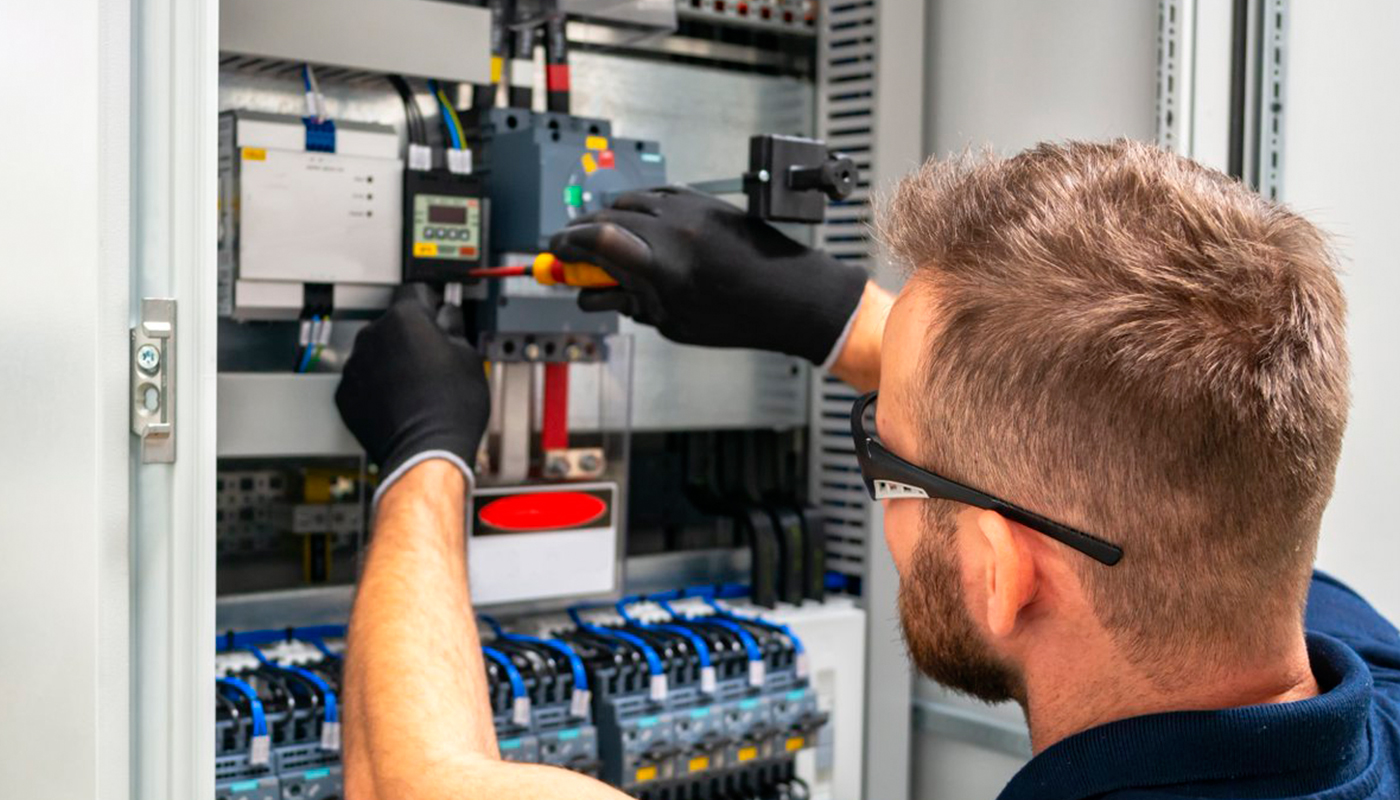 We use only professional equipment and tools, original spare parts, and high-quality consumables. Our technicians have 20 years of experience working with all types of household appliances from well-known brands. Specialists constantly improve their skills to provide you with high-quality services.
Frequently Asked Questions
Do you have any questions you would like to ask us? We recommend reading the answers to the most frequently asked questions first. If you don't find the information you need here, give us a call.